This Place is WAC
Westport (Google Maps location)
March 26, 2016
In September 2019, the arts center moved to a new, much larger location and is now called MoCa Westport. As it's an entirely different place, I will create a separate page when I visit.
I have this crazy idea that taking kids to art exhibits is good for them. I love asking my sons about certain paintings or photographs or sculptures. And I really love getting unexpected, funny, and/or introspective responses from them.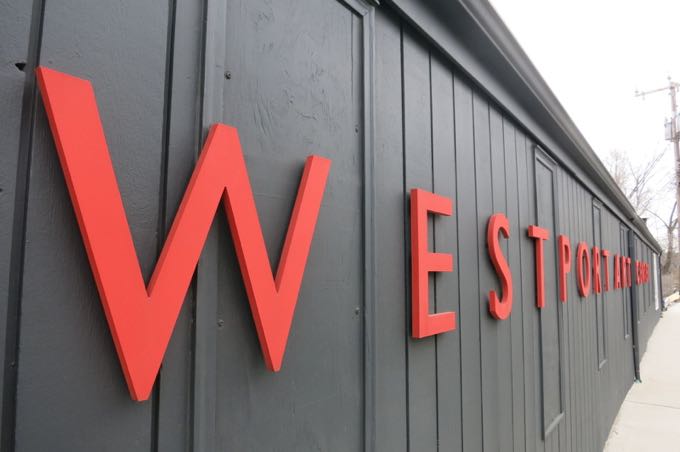 A four-year-old sees the world very differently than you or I. What may appear to be something fairly straightforward to us can transport a child into a world of imaginative kookiness.
And I like hearing my kids be imaginitively kooky.
I have no hesitation taking them to art museums and will keep doing so for years to come. Granted, the Westport Arts Center isn't exactly a top "art museum," but it exhibits art in a nice space, so that's good enough for us.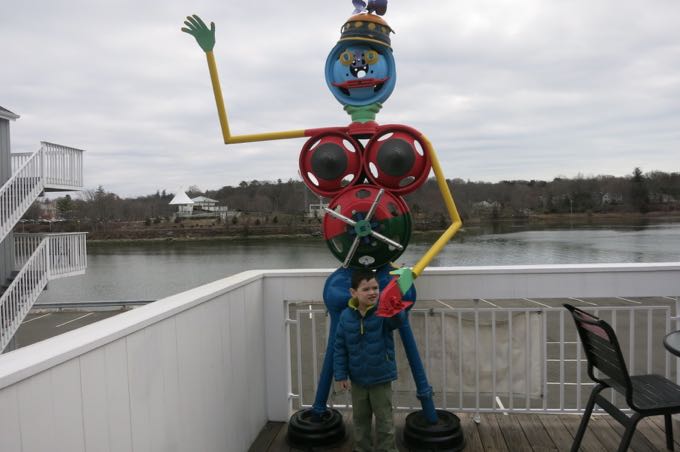 With its prime location on Riverside Avenue on the cusp of busling downtown Westport, I imagine the WAC gets some decent foot traffic. After all, Westport easily has one of the best high-end restaurant scenes in the entire state.
And for whatever reason, I equate foo-foo food to foo-foo art crowds.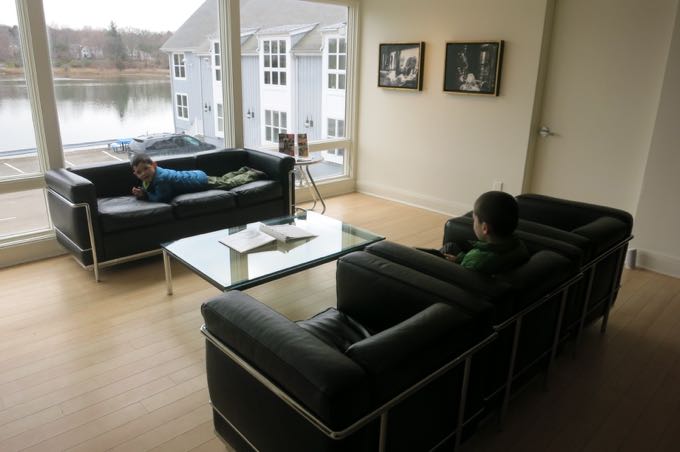 For our part, we stopped at the anti-foo-foo Coffee 'An just north of downtown for some of their top notch doughnuts before taking in the WAC scene.
Once at the WAC, the boys enjoyed walking along the Saugatuck River before plunging in…
Plunging in to the current art exhibit that is! (God, is this how Dave Barry writes?)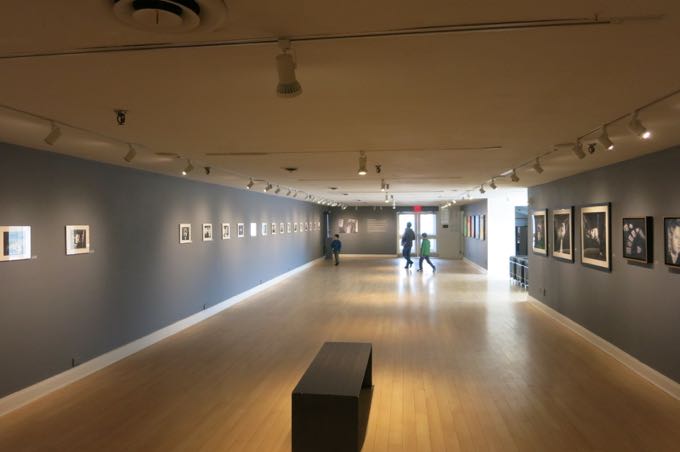 As early as 1929, it was reported by several major newspapers that Westport was "the home of the most distinctive community in the world." In 1934, the town appropriated $3,000 (a huge amount of money in those days!) to form Westport's first official arts organization. Since then, the arts have continued to feed Westport's reputation as a highly charged, intellectual community –with a focus on multiple artistic disciplines.
Hm. I'd like to see some source material on that 1929 claim. It sounds a bit wonky to me – as much as I enjoy Westport.
The history of the Westport Arts Center dates back to 1969, when it was first incorporated as the Westport-Weston Arts Council "to sponsor and encourage cultural and educational activities in the creative and performing arts in the towns of Westport, Weston, and the surrounding areas."
Then Westport was all like, "who needs Westport anymore…"
The organization was renamed Westport Arts Center 1986 and until 1999 was housed in the Greens Farms School, which offered gallery and performance space as well as studio space for member artists. In June, 2002, with substantial support from its Board of Directors, the Arts Center moved into its current 3600 square foot gallery space on Riverside Avenue.
And as I said, it's a nice space. There were two exhibits during our visit. One was the "2nd Annual Westport High School Student Art Exhibition" which was really quite impressive. They chosed works were hung in a sort of back hallway, which was kind of lame, but that's just the way it is. Here's the winning piece.
(The show was judged by Ann Chernow… the artist featured in the main gallery.
In fact, my favorite piece was an oil painting called "Tell Me, What Is It?" by Alice Hu from Staples high school. Here it is:
This piece was hung in a dark hall next to the women's bathroom. No respect for Alice.
The main exhibit was "Noir" featuring 43 paintings, drawings, lithographs, and etchings by Ann Chernow, inspired by American Noir filmmaking of the 1940s and early 50s. (More info here)
Chernow's works hung in the main gallery space, which as you can see, is one long room. Calvin, my younger son, counted them all and then determined his favorite one involved a gun.
Man. Have I failed as a parent?
Ann Chernow is best known for her portrait-style illustrations that evoke the images of female cinematic figures of the 1930s and 1940s. Her childhood obsession with the movies of this time left a lasting impression on her. Although her early works focused on leading ladies including Bette Davis, Joan Crawford and Katherine Hepburn, most of her current works avoid specificity and instead portray universal women and situations.

Chernow uses film clips, studio publicity material, fan magazines and other memorabilia as points of inspiration for her film noir-inspired works. "In blending past and present images I try to create a sense of deja-vu or nostalgia without the sentimentality of an association with a particular film star," stated Chernow.
Chernow actually lives in Westport, which is sort of weird to me. It made me feel, if only for a second, that the WAC only exhibits hyper local art. After all, everything hanging in the galleries during our visit was created in town.
Which may be the point? WAC doesn't actually own any collections at all, but I like that they change up their exhibits every month or two.
I also like the fact that the WAC devotes a lot of its energy to education. Especially that of children. They host all sorts of classes, workshops, and camps for kids. The educational spaces and workshops here seemed to be as large as the gallery space. I was only able to see a small kids' area, but at least I also got to see budding Picassos.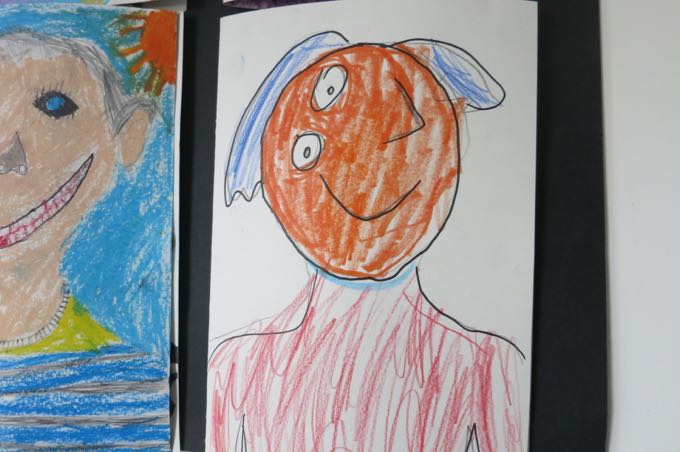 While I thought the exhibition was pretty cool, I wasn't fully on board. I think the lithographic medium doesn't interest me as much as other types.
Though, Hoang rather enjoyed it. It's not often a gallery devotes almost its entire space to a female artist depicting strong female archetypes, so I appreciate that.
I sometimes like to share with you the artists' statements regarding their works. I'm going to spare you this time. Okay, okay… three sentences…
"Images as social icons, and attention to individual incident interest me. I accentuate physical 'clumsiness,' which alters the perception of each performer's physiognomy and brings it more to the 'real.' Depicting a universal gesture and establishing dramatic moments are paramount."
And there you are. I dig the whole pulpy noir thing and feel badly that I have no examples of Chernow's black and white etchings and stuff. I like those works a bit more than the lithographs.
We enjoyed our little visit to the WAC. And the next time you are in Westport to drop $200 on a dinner, you should make time to pop into this place.
After all it's free.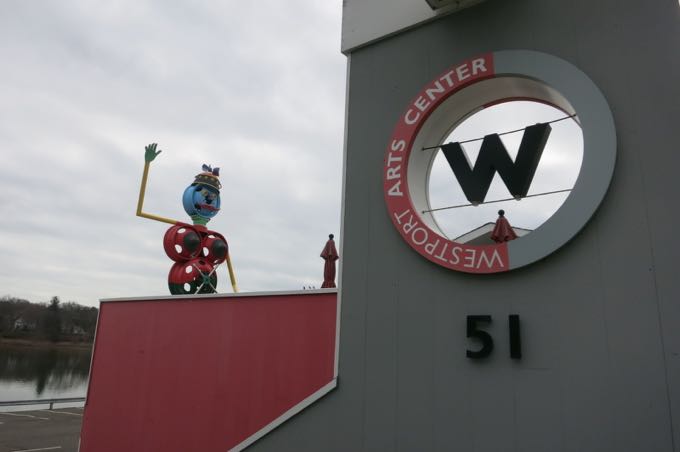 Westport Arts Center (Now MoCa Westport)