Aspetuck Land Trust
Bridgeport, Easton, Weston, Fairfield, Wilton & Westport
Knowing what I know of Easton and Weston, I would certainly expect there to be a large and organized land trust there. There is pretty much no development in those two towns – which is wholly by writ and design. The archaic bylaws of Weston are part of Connecticut lore for the few goobers like me who find this stuff interesting.
But I'm an even rarer breed: one of those goobers who cares about anti-development town bylaws who at the same time celebrates all the preserved open space such bylaws create and keep! Huzzah!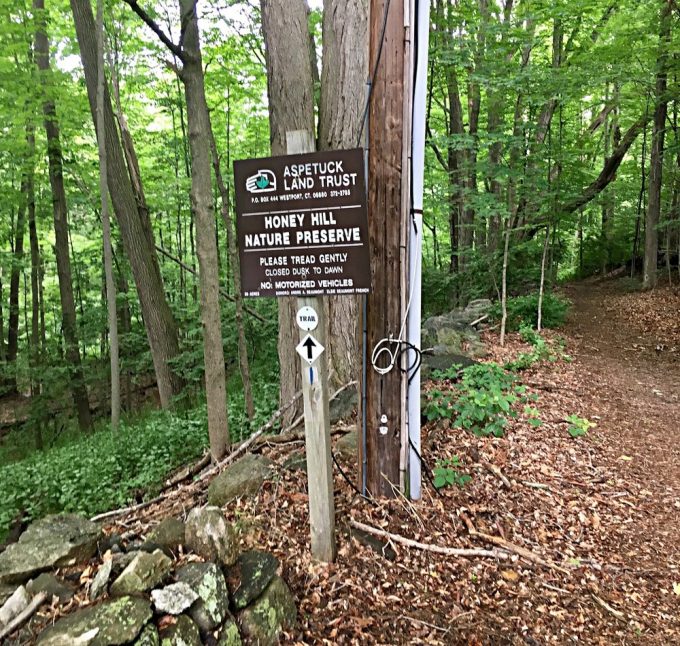 One doesn't really think of hiking when one thinks of Westport and Fairfield though, which makes me almost more curious about the Aspetuck properties there. My only difficulty in ripping through all the properties is that they are quite far from my house in West Hartford. The land trust has fantastic maps online and all but one property appears to be small and easily hiked.
Let's let them speak for a second:
Aspetuck Land Trust (ALT) was founded in 1966 to preserve open space in the towns of Westport, Weston, Fairfield and Easton. We provide passive recreation and educational opportunities for people to learn about and enjoy nature, while preserving the flora and fauna and rural characteristics of our towns. ALT maintains 45 trailed nature preserves and other conservation-only properties on over 1,700 acres of land. ALT has over 1,000 local members who support us through annual membership contributions.
Nothing novel there, other than the name. According to an old New York Times article, "The district gets its name from the Aspetuck Indians, who lived along the river. In 1670, they sold the land to English settlers for cloth, winter wheat and maize valued at $.36."
I drove by Helen Keller's former residence in the Aspetuck section of Easton which I only mention because believe it or not, that page gets lots of views.
(Actually, there is a lot of interesting history of the ALT here. They were one of the first organizations of their kind in Connecticut.)

In order to view the maps, you have to sign up with them online. Sure, you get a few emails every month as a result, but they are the good kind of emails, trust me. If you live down there, you should join the ALT. I can't, simply because if I joined one, I'd have a thousand other organizations asking, "why them and not me?" Note: I do belong to a few statewide orgs, but not any local ones.)
The Preserves/Hikes:
If linked, I've hiked it.
Bridgeport
Great Salt Marsh Island (no real trails)
Easton
Island Pond Preserve
Pond View Preserve
Poindexter Nature Preserve
Randall's Farm Preserve
Trout Brook Valley Conservation Area:
Crow Hill Preserve
Jump Hill Preserve
Trout Brook Valley Preserve
Fairfield
Acorn Lane Upland Preserve
Ernest Hillman Preserve
Great Salt Marsh Island (With Bridgeport)
Harwood Preserve
Kirik Upland Preserve
Putnam & Rudkin Preserve
Weston
Benjamin Wildflower Preserve
Elisabeth Luce Moore Preserve
Freeborn Walk Trail
Fromson-Strassler Parcel
Honey Hill preserve
Jennings Woods Preserve
LeGallienne Bird Sanctuary
Lillian Squires Morton Preserve
Singing Oaks Preserve
Taylor Woods Preserve
Tall Pines Preserve
Trout Brook Valley Preserve
Walter Wagner Preserve
Wilton-Weston Connectors (potential future trails)
Westport
Allen Salt Marsh (not trailed, but interesting)
Caryl & Edna Haskins Preserve
Eno Marsh Preserve
Guard Hill Preserve
Hilla Von Rebay Arboretum
Leonard Schine Preserve & Children's Natural Playground
Newman-Poses Preserve
Wilton
Honey Hill preserve
Stonebridge Wild Fowl Preserve
Wilton-Weston Connectors (potential future trails)

Aspetuck Land Trust
CTMQ's Land Trust Trails Page