Watch me Whipstick, Watch Nod Nod
Whipsticks and Nod/Nod Hill Roads
Wilton & Ridgefield
Welcome to another dumb CTMQ page about more dumb road names in Connecticut! This time, we travel out to the southwest corner of the state where we find a confusing situation. If you find yourself in Ridgefield, you can travel west to east on Whipstick Road to Nod Road and head south towards Wilton.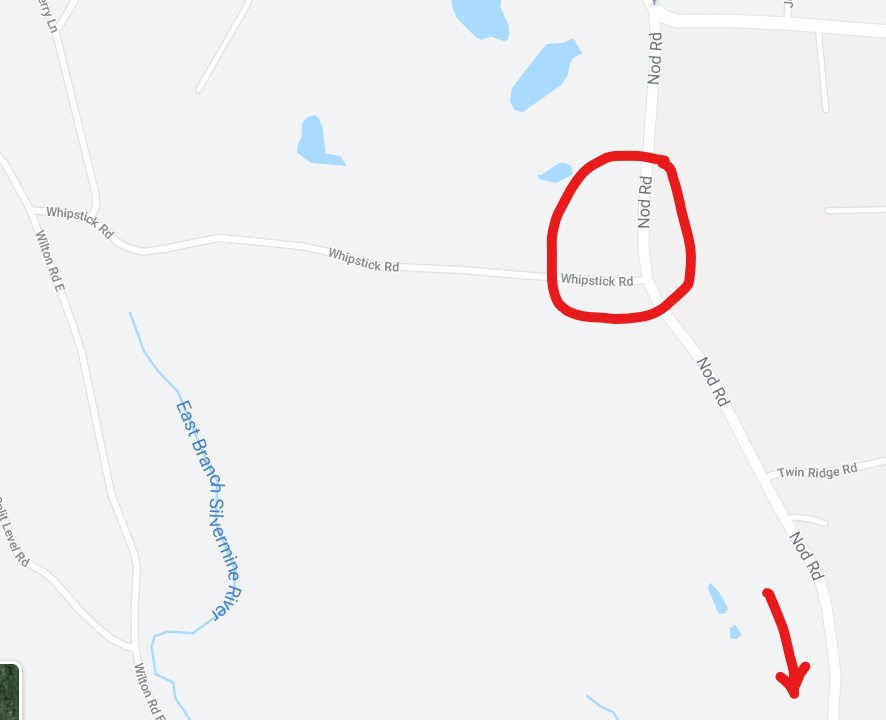 Simple enough. But then it gets fun. Once you cross into Wilton, Nod Road turns into Whipstick Road. A different Whipstick Road, but the same Nod Road. That's all well and good… until Whipstick Road turns into Nod Hill Road.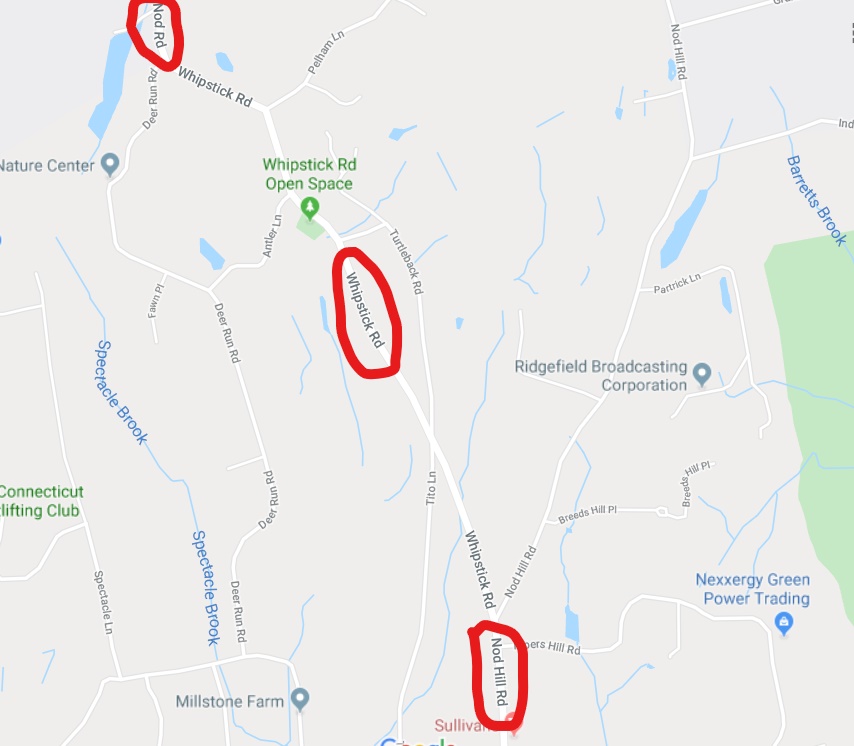 Nod Hill Road branches off the Wilton Whipstick and continues north back up into Ridgefield. Generally towards Nod Hill Brewery, which isn't on either Nod nor Nod Hill Road, but rather the Ethan Allen Highway (Route 7) which is named after a guy who was part of the Green Mountain Boys which refers to mountains, not hills, in Vermont, not Connecticut.
I'm sure giving directions out here is fun… although, the average home value on all of these roads looks to be about $700,000, so their drivers can sort it out.