"Don't Sleep on This Place"
Nod Hill Brewery, Ridgefield
May 2018
If you foolishly lurk around beer groups on social media, you'll see the phrase "don't sleep on this [beer/brewery]" quite often. It's especially irksome when it's some well-established brewery or more often, just another New England IPA that tastes like the 50 billion similar beers that are now available to Connecticut in 2018. For the record, I've used the phrase above as a nod to Nod Hill and referencing "Nod" as a synonym for sleep.
You see.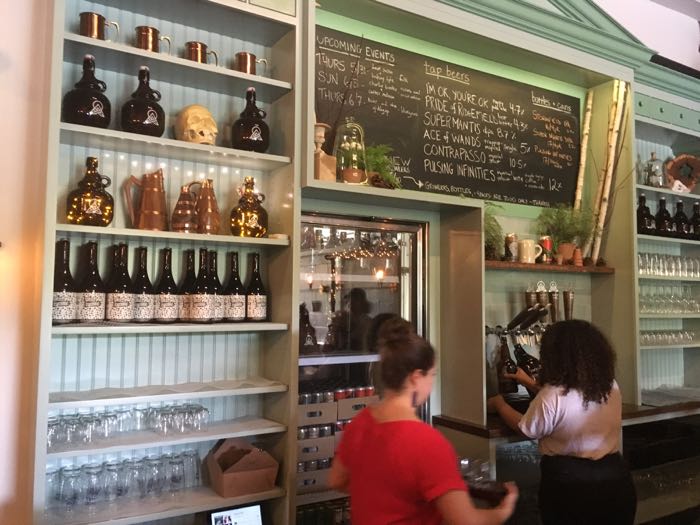 I don't often explain my jokes (such as they are), but I wanted to be clear that I'm not using that tired phrase in any real way… Or am I? With over 80 breweries in the state at this point, at least 2/3 of them are more or less forgotten by anyone other than locals. And Nod Hill being where it is – in the extreme western part of the state, quite a ways away from population centers – it's easy to "forget" it. But a friend of mine who lives in Danbury, whom I trust with such matters, has recently become a bit of a Nod Hill evangelist.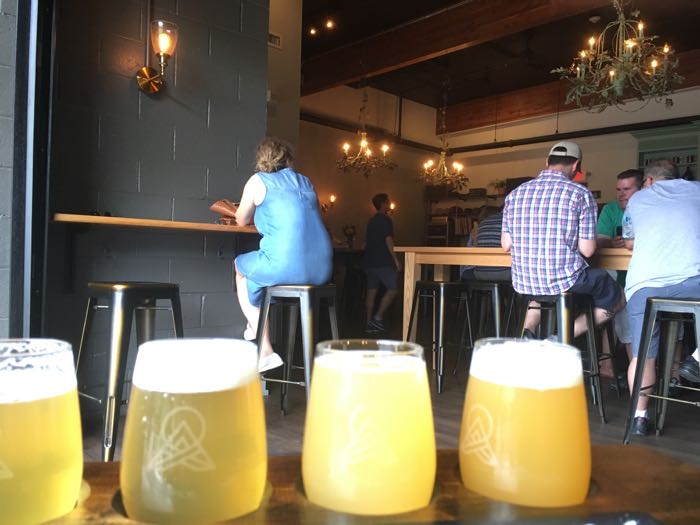 Which is interesting, because another friend of mine who visited the brewery early in its life was rather dismissive of the place. Both for the beer and the cutesy décor. I visited a few months after the dismisser, and a few months before the lover. So let's hear what Nod Hill says about itself…
We founded Nod Hill Brewery in northern Fairfield County, CT in 2017, with the intention of crafting expressive, balanced, and unique beers that encourage a spirit of thoughtful enjoyment. We serve our offerings in a comfortable taproom with an airy, rustic vibe true to our New England roots. Like the campfire depicted in our logo, Nod Hill Brewery is a welcoming gathering place for friends to meet, relax, and enjoy fresh beer.
That's quite lovely. It describes 40 other breweries in the state, but that's fine. I like the idea of "thoughtful enjoyment," even if I'm not sure what the heck it means. But since they mentioned their logo, I'd be remiss if I didn't mention the designer.
Brian Steely is a quite successful graphic designer. He not only created the Nod Hill logo, but also has done the artwork for their cans – which I happen to think are rather excellent. I like his style, so I read up on him a bit and – whoa. He's done iconic work for Phish and Nike, among others. Impressive.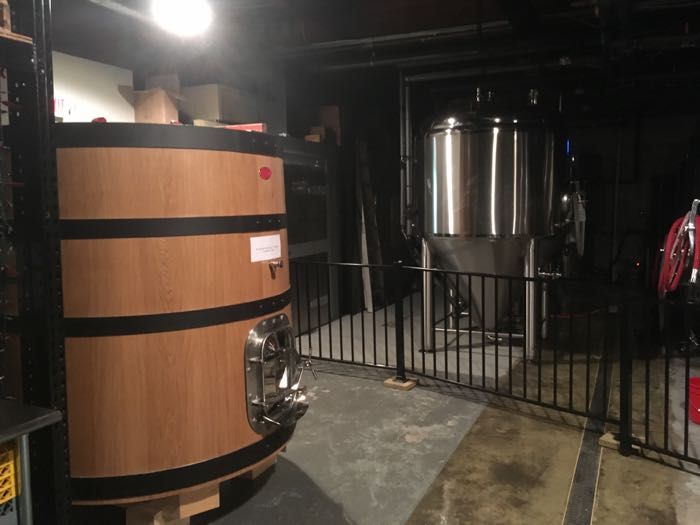 Head brewer Kyle Acenowr's approach is meticulous and based in tradition, with a creative panache that expresses itself in the well-rounded, sometimes traditional, sometimes experimental beers we offer. In his own words, Kyle's brewing approach attempts to "emulate the best aspects of my favorite beers, while also adding in my own variations. Through experience and shared knowledge, I use traditional and experimental techniques to brew an array of styles. I find joy in blurring the lines between styles in order to create certain flavor profiles. To do this, I focus on improving my process so that each ingredient is in the right place, with the right potency. Each beer is designed with place and time in mind. They should be pleasant, well rounded, and shared with friends."
That is a roundabout way of saying, "I try to make good, balanced beer." But I do appreciate the effort.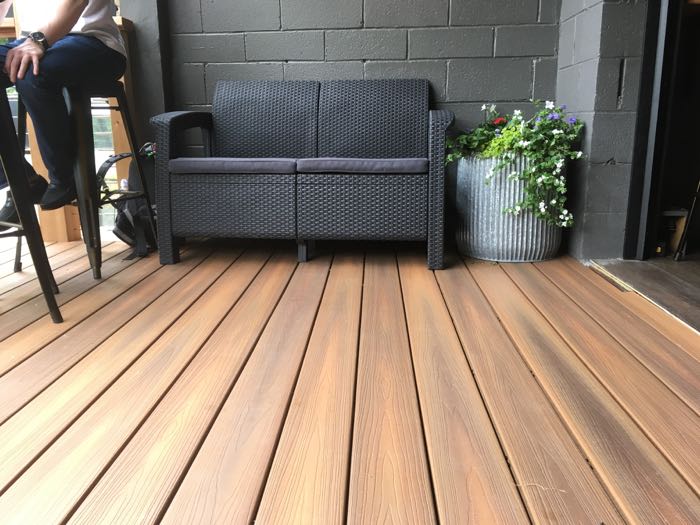 Kyle came from The North Brewery in New York and I distinctly recall some people familiar with his work being fairly excited about him coming to Ridgefield. I was not familiar with his former employer, so I have nothing to add to that, but it's always nice when a brewery starts out with an established professional brewer rather than "the guy who made garage beer that his family said was good." Not saying that's a losing gambit, but… it's certainly more likely to be one than hiring on an experienced professional.
So that's what the father and son team of Dave and Rob Kaye did. There were experienced homebrewers who recognized the benefit of bringing someone on who knew how to scale up and, you know, please more palates than Cousin Joe and Sisten Jean. They also, according to their website, have their hearts in the right place. So many of our breweries adhere to similar charitable missions, and I applaud them for it. It's not like anyone founds a brewery in 2017 to become rich, and the fact that so many do give back is a reason why some of us rather appreciate the local brewery boom.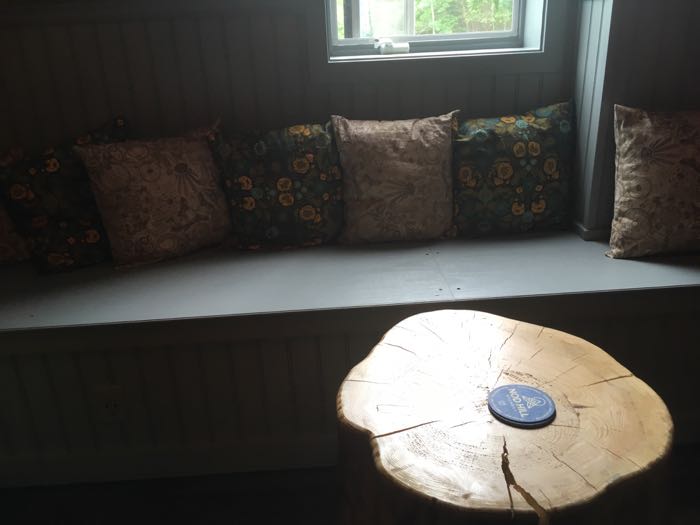 One of our missions at Nod Hill Brewery is cultivating community. We strive to do this by providing a taproom with the communal spirit of an old school public house, collaborating with like-minded local businesses on unique projects, and supporting a number of local charities and causes that we believe in.
After hearing from my friend about Nod Hill, I was expecting it to be decorated like a Cat Lady's little house. Doilies, gingham, lots of candles, mirrors in decorative frames… mountains of throw pillows, framed chalkboards… maybe a "Kitchen" sign in the kitchen as a reminder of which room one is presently in… And upon entering, I was indeed confronted by a few of these items. But, thankfully, it wasn't over the top. I can't say it was to my personal taste, but it wasn't awful. Phew.
After I ordered my flight and found very comfortable outdoor seating on an attractive deck overlooking… the parking lot, I noticed something not so good. It seems local finches and/or sparrows have taken a liking to Nod Hill and have nested in the eaves above the large garage door type entrance to the brewery.
As I watched people eating food while birds continuously flitted above their heads, I was a bit concerned. Not Not Hill's fault, of course, but I do hope they've found a way to combat that problem.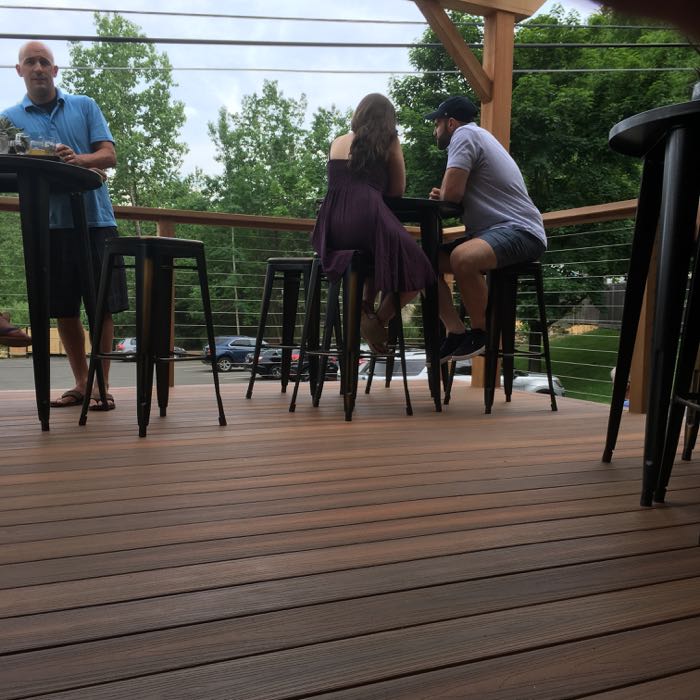 There's no problem with variety here. The beers on offer during my visit ranged from an ESB to a Trappist ale to a DIPA to a couple roasty stouts. (No NEIPA! Bonus point.) I had had the Super Mantis DIPA before in a can and thought it was a good effort from a (then) new brewery. But I wanted to try it again from the tap half a year later.
I can report that it was really good. Fluffy and creamy, sweet-yet-not too sweet. At nearly 9% ABV, this is a bit of a beast, but was almost too easy to drink.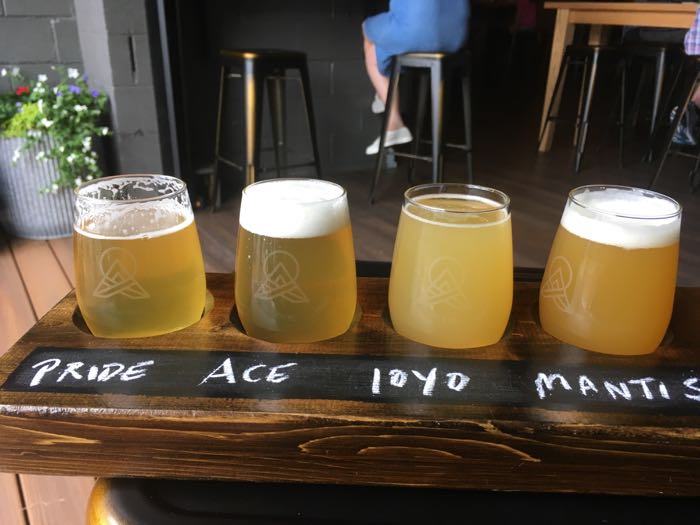 Ace of Wands, their "Trappist-inspired single" was darn good. Spicy, vegetal, and slightly fruity… not sure how much Belgian these guys do, but please do more. (A quick check of their website tells me that they are.)
The bitter was good; clean and not muddied with to must biscuit character. But then I got to the "I'm OK, You're OK" hoppy pale ale. Citra and Simcoe, you almost can't go wrong. Except something did go wrong here… It was waaaay to dry and bready. It was too dry and bready for a style that is supposed to be both.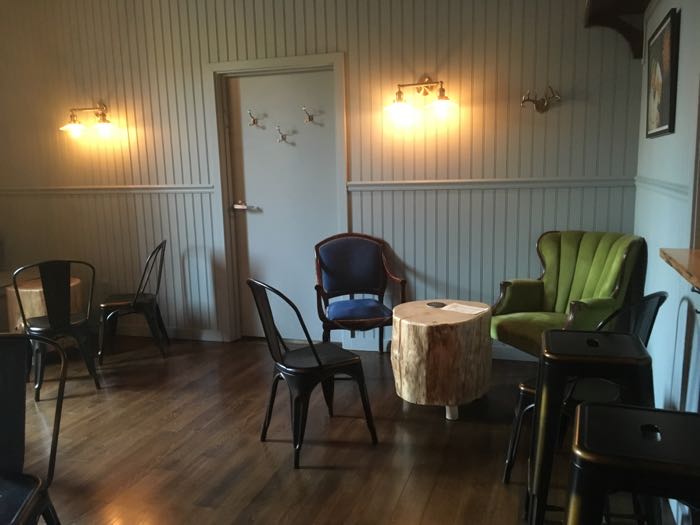 For a pale ale? It was a big miss. I'd almost guess I was served the wrong beer, but looking at the taplist that day, that simply doesn't make sense anyway. Oh well, 3 out of 4 for a brewery less than a year old is okay.
I enjoyed my Nod Hill experience. I'm not sure what I was expecting, but I really liked the outdoor deck area; some really nice furniture and wooden accoutrements around the place. A small private room over there, a longer more communal space over here.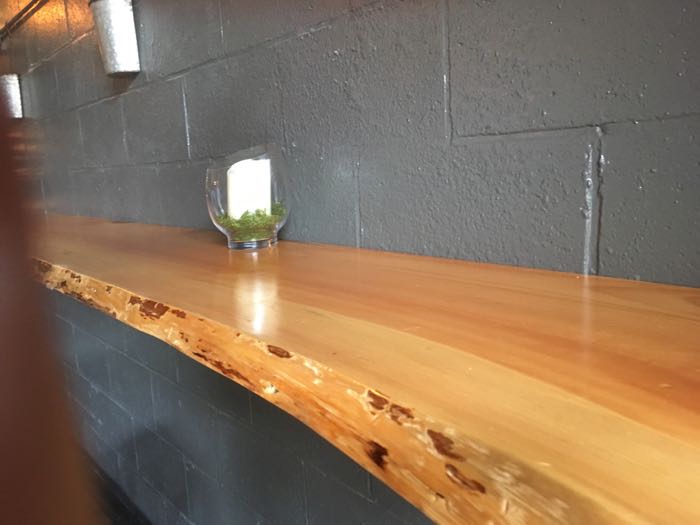 I can't pretend for a second that I'll make it out to a brewery in Ridgefield too many more times in my life, but I'm happy to know that a good one exists for me to pop into after some hiking or exploring out there.
I'm nodding at that prospect.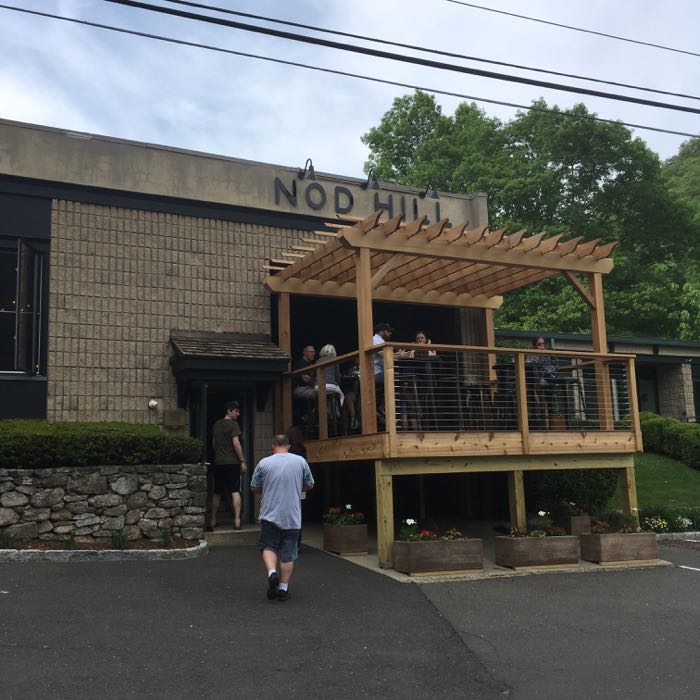 Nod Hill Brewery
CTMQ's page on CT Breweries and Brewpubs