Washington-Rochambeau Revolutionary Route National Historic Trail Sites
East Hartford
The Washington-Rochambeau Revolutionary Route (W3R) is a National Historic Trail that commemorates the allied French and Continental armies during the American War of Independence, and the hundreds of miles travelled to, and from, the victorious Siege of Yorktown in 1781 and 1782.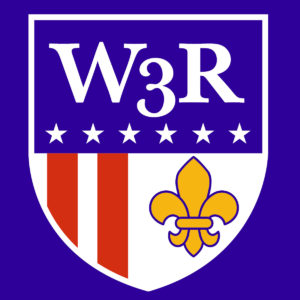 I wonder how many residents of East Hartford are aware that a National Historic Trail courses through their town. I wonder how many would care? Well, I live very near East Hartford and I care. And if you're skimming this page, maybe you care a little too.
Sources for a lot of the following at bottom.
Timothy Forbes House
135 Forbes Street
If the WR3 Trail isn't super exciting to you, perhaps the fact that the Hockanum River Trail walks on Forbes Street near this house is. No? It should be – that trail is awesome.
There is a strong local legend that states that when Rochambeau's French army camped in East Hartford in 1781, the silver coin to pay the troops was stored in the parlor of this house. When the army moved, Timothy Forbes drove the coin in a cart to New York. A brass scale weight, marked with a fleur-de-lis was found inside the wall.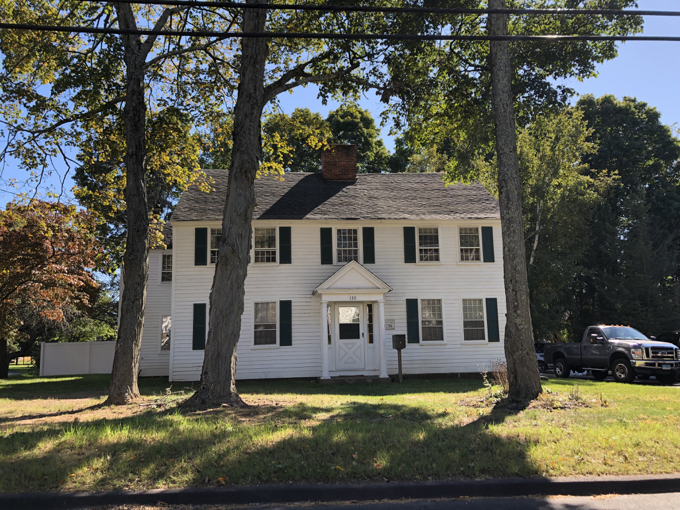 This apocryphal story is presumably the genesis of the name of "Silver Lane," a few blocks away and a main thoroughfare in East Hartford. However, Silver Lane, according to Hughes and Allen's study of Connecticut Place Names, may well have received its name from a silversmith who resided there almost 20 years before the first French troops marched down that road. That does not mean, however, that Rochambeau's troops were not paid while in Hartford with money stored in Mr. Forbes' house.
French Hospital
Main & Pitkin Streets
Somehow I walked right past this monument on my Hockanum River Trail hike. I think I was too busy taking a picture of yet another highway that the trail took me under. Here it is from Google Streetview: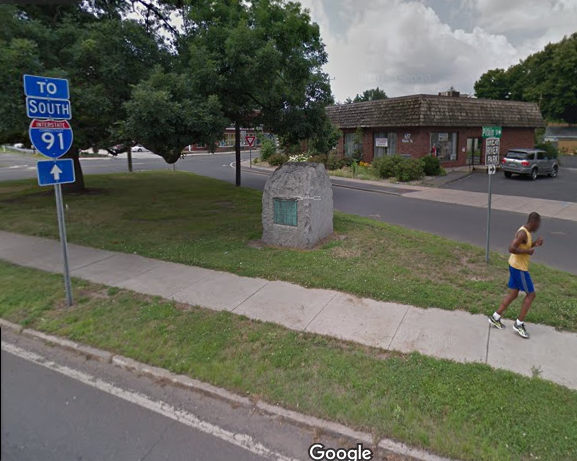 Back in the day, instead of a pawn shop, there stood East Hartford's Second Meeting House at Main and Pitkin Streets. It was used as a hospital by the French Army in 1781 and again on their return trip in 1782.
French Encampment in East Hartford, 22 – 27 June 1781
There are a few sites in town where the French camped on their way south. I visited the one that we know was used on the return trip as well. It is near a place called Elizabeth Shea Park, on Silver Lane near the I-84/route 15 mess.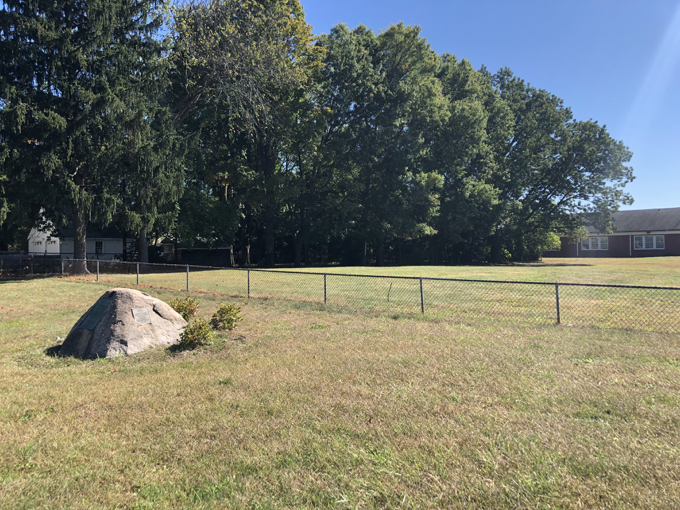 French forces under General Donatien de Vimeur, comte de Rochambeau, camped here from June 20 through June 24, 1781, their sixth camp on their way to White Plains. Other regiments camped closer to the Connecticut River and they basically overtook the town. They rested and partied and even supposedly held the very first Catholic mass in Connecticut history.
French Encampment in East Hartford,
29 October – 4 November 1782
On their return march from Virginia in 1782, French forces again took a few days of rest in East Hartford. All units camped along Silver Lane on the same site where several had camped the previous summer. It was here at East Hartford that Rochambeau announced to the troops that they were to march to Boston and embark for the West Indies while he himself would return to France.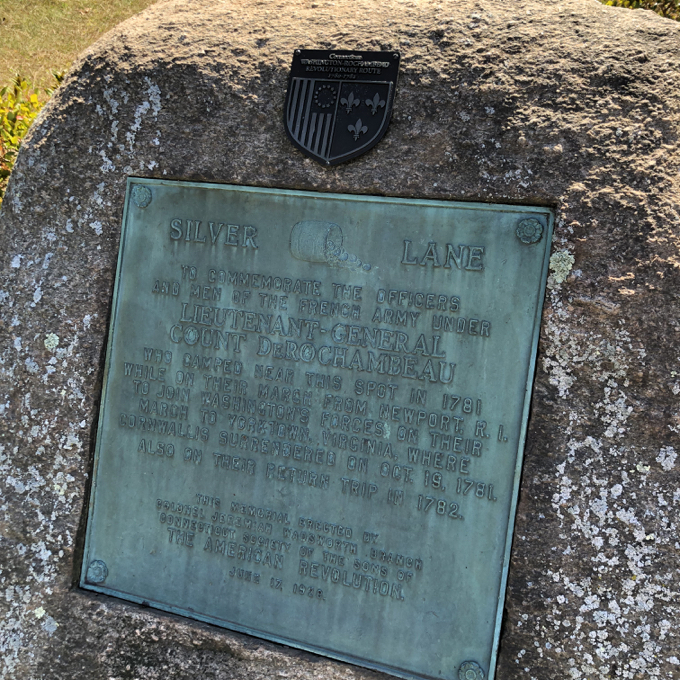 I hope you're still reading, because this is the good stuff:
Lieutenant Verger, who had not made the march in June 1781, met Connecticutians for the first time, but thought that "The inhabitants of Connecticut are the best people in the United States, without any doubt."
Shout out to ol' Lt. Verger. Must have been a good dude. And It's great to see our fine young East Hartford women welcomed the French a second time with gusto:
Verger again, "The [residents] have a lively curiosity and examined our troops and all our actions with evident astonishment. When they visited our camp (in East Hartford), the girls came without their mothers and entered our tents with the greatest confidence."
Oh those French guys, making American women drop their pants since 1782.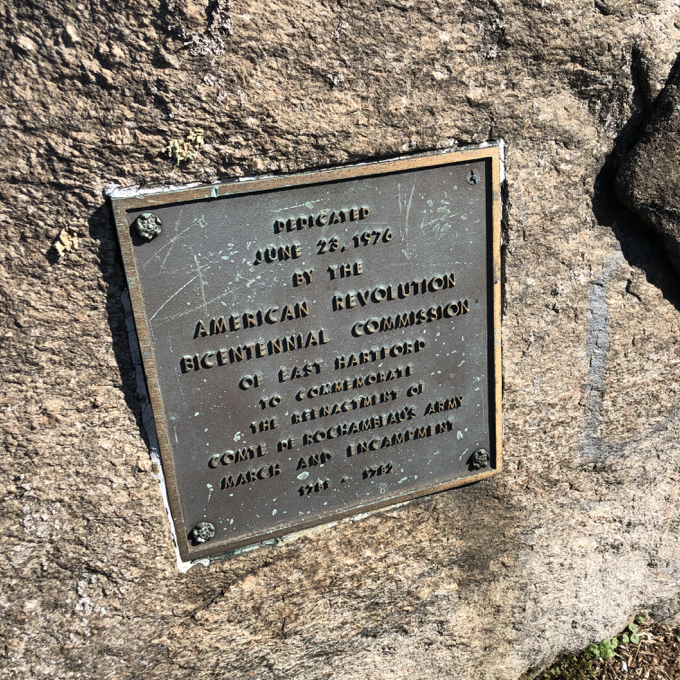 CTMQ's WR3 NHT Intro
The National W3R Association
National Park Service W3R NHT Site
East Hartford WR3 Info