Heavenly
22 Lyme Street House, Old Lyme
When I put together all 169 CTMQ Town Guides, I had a checklist of certain sites and things I'd read to make sure I was catching everything I'd want to feature on my site. No, I'm not pretending things don't fall through the cracks, but I do think I've been pretty thorough.
It was during one such vetting exercise on Historic Buildings of Connecticut that I happened upon 22 Lyme Street in Old Lyme.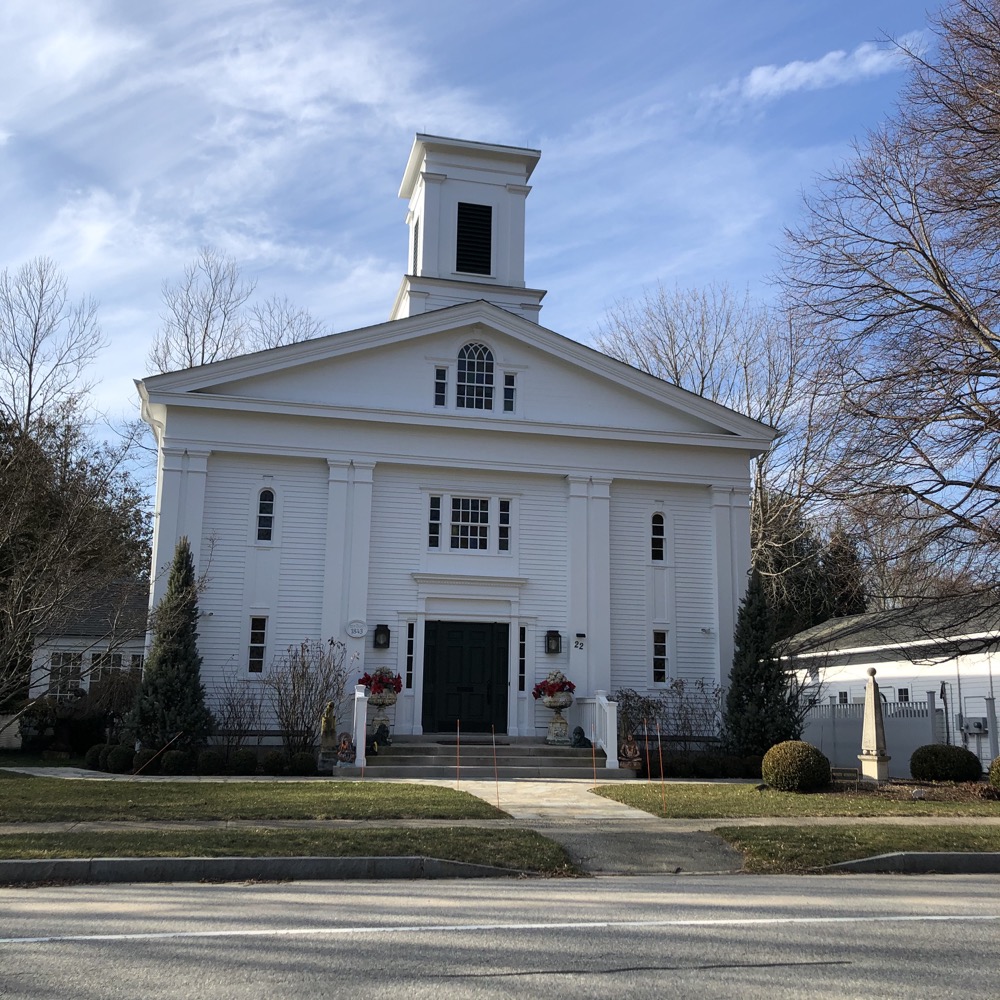 At 22 Lyme Street in Old Lyme is a former church building that is now a private home, with the old choir loft converted into children's bedrooms and a half bathroom where the confessional had once stood. The church was built in 1843 for Old Lyme's Baptist community, which had previously gathered intermittently at various locations, often private homes. The Baptist Society disbanded in 1923 due to declining membership. Episcopalians purchased the building three years later. In 1934, the church was leased by the Roman Catholic Diocese, which dedicated it as Christ the King Church in 1937.
I've always appreciated Dan's straightforward descriptions of every building in the state that has been deemed a historic building. Anyway, for whatever reason, I decided that the converted church, which still totally looks like a church, was interesting enough to include on CTMQ. So one day while in town I happened to drive by it, a lightbulb went off in my head that it was this, I pulled a u-turn, took a picture, and here we are.
Turns out the New York Times also found it interesting enough to write about in 2008.
A woman named Michele Giordano-Mergy and her husband Lee "were looking for a summer home in Mystic or Stonington. But on a visit to Old Lyme, she saw a for-sale sign on the former Catholic church where she was baptized," and decided they'd save the property by converting it into a single family home.
She and her husband converted the choir loft of the Greek Revival building into bedrooms for their two children and put a half bathroom where the confessional had stood.
Now that I've written this page I can't really convince myself I should have. Which makes no sense. But then again, making the effort to convert this church into a house doesn't either which… is why this page exists. I guess.
Thank you for your continued support.

CTMQ's Houses, Communities, Libraries, Schools, & Businesses