Derrr, Uhhhmm
Durham (Google Maps location)
September 8, 2012
This is one of those (probably) totally (maybe) unfair "reviews" of an innocent little town history historical society museum. Note the date of my visit: 2012.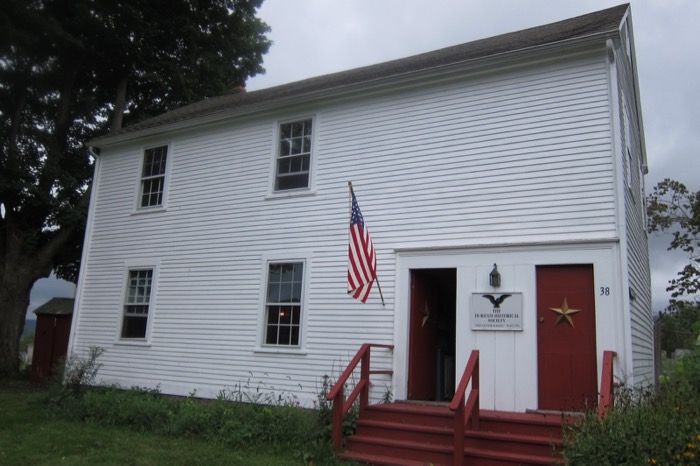 So whenever you're reading this in the future, perhaps the Durham Historical Society Museum is infinitely better now. Let's assume it is.
I visited sort of on a whim after a boat trip out to a lighthouse was canceled. With a block of "CTMQ-time," I poked around Guilford and then Durham. I had a backup plan sorted out, so I knew what was open for me and what was not.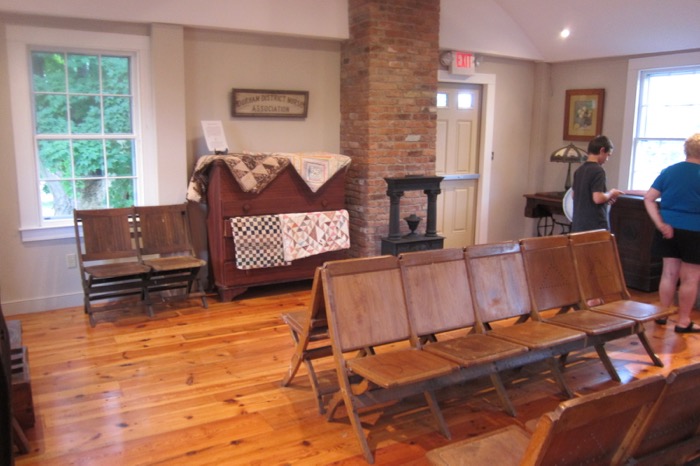 And that is the fascinating, time-killing, story of how I would up at a nearly empty Durham Historical Society Museum on an early September Saturday. And by "empty" I don't mean there were no people there – for their were! I mean that as far as exhibits and displays go, yeah, "Derrr, ummmm," it was pretty empty.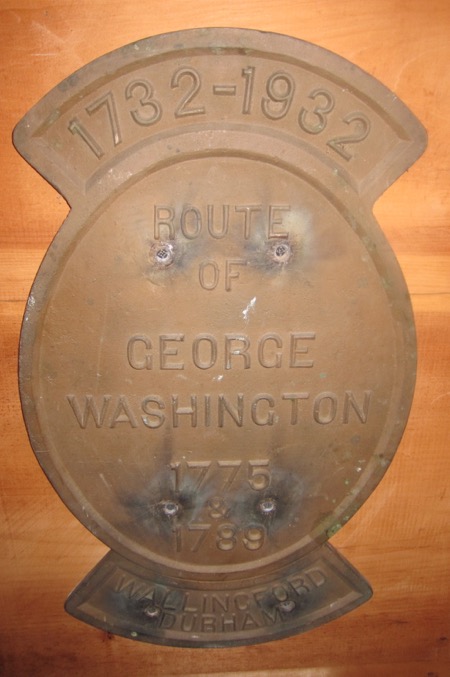 One of the state's largest town fairs occurs each late September right behind this historic house. Perhaps some of the artifacts had been moved to be shown in one of the fair's historic exhibits. Who knows.
Hey, it's free.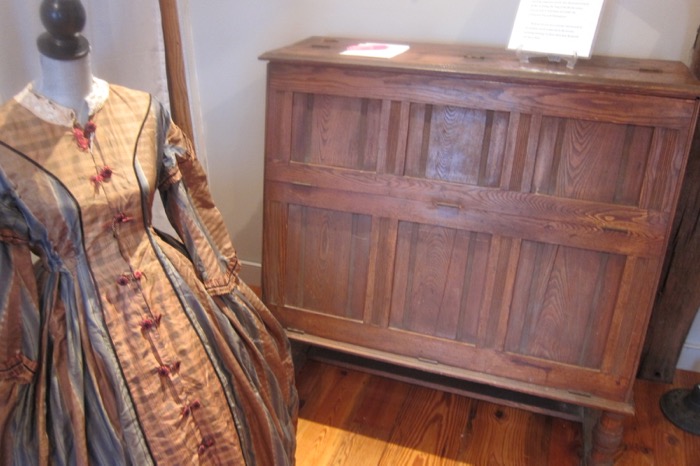 I'm not struggling here just because the well maintained Center Schoolhouse was fairly empty, but also because the Durham Historical Society, surely comprised of lovely people who devote many volunteer hours to the vast and storied history of Durham, doesn't really give me much to work with online.
I mean, I can fill space by telling you that… settled in 1699, Durham was named in May of 1708 and incorporated as a town in October that same year. Originally called Coginchaug, the Native American word for "long swamp," the area was frequented by the Mattabesset, an Algonquin people. From its earliest history as a settlement, Durham was largely a farming community. Every year since 1916, Durham has displayed its agricultural roots at the Durham Fair, the largest volunteer-managed fair in the United States.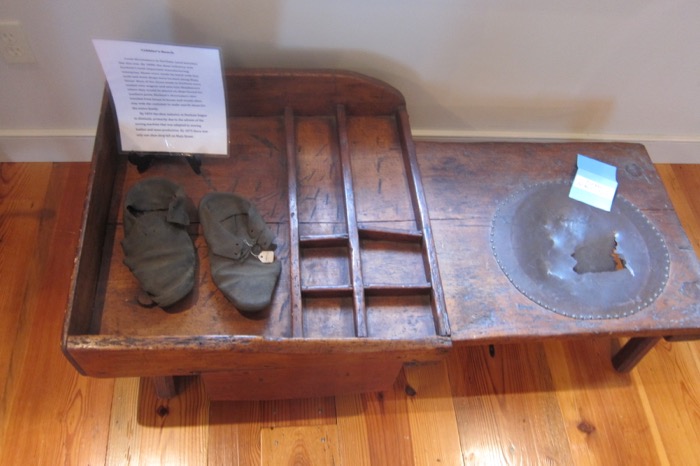 And a year after my visit, the museum featured an exhibit of items newly donated by the family of Helen Czaja Calamari and Louis Calamari. Helen was the first woman from Durham to enlist during WWII. The collection includes photographs, uniforms, and personal items from Helen's time in the Women's Army Corps, along with some items and a uniform from her husband's time in the Navy during WWII.
But my visit? Let's see…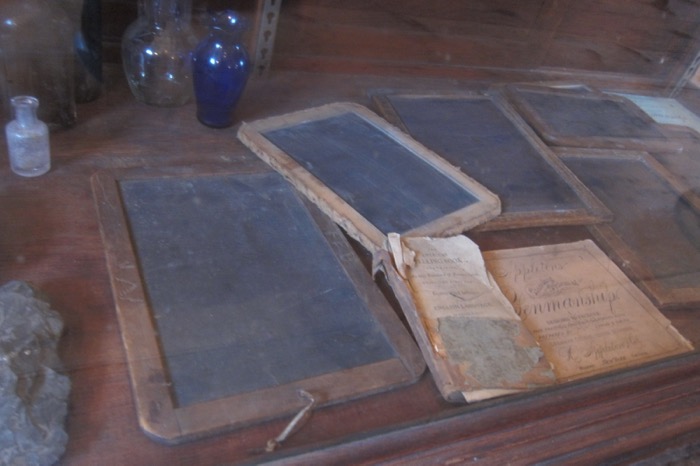 There was a desk. But not just any desk! This was Wedworth Wadsworth's desk! As the explanatory signage said, "Wedworth Wadsworth (1846-1927) used this desk to store paper, paint, and other material!"
Okay, maybe this desk isn't so special. Wadsworth was a watercolorist and an artist and a teacher. And he had a desk. And now it's here. And I don't think I even took a picture of it.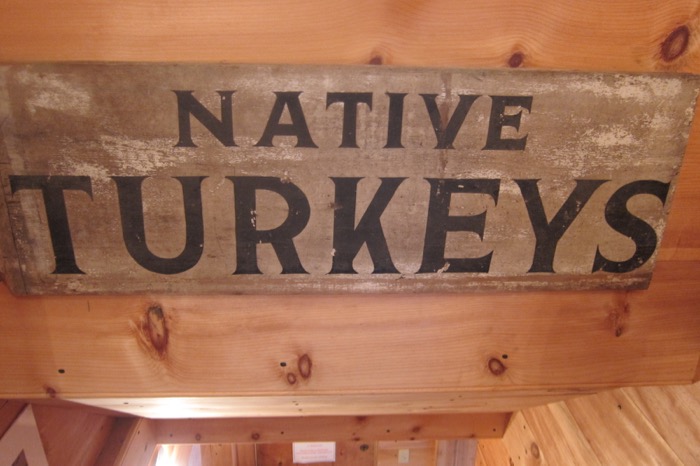 There were some other pieces of old furniture. And some old winter clothes. And some old school supplies.
The DHS's facebook page mentions some goals for 2012 and their website appears to have been compromised.
Hm. The DHS does maintain two other buildings – a WWII spotter's tower and the Sabbath Day House. I don't know anything about either of these buildings because I don't think they existed on the site when I visited. (Pictures are from the DHS's facebook page.) But they seem cool.
Derrrrr… Ummmmm…. Someday I'll get to the fair. I'm sure that's awesome.
Durham Historical Society facebook page