Everything Guilford
I've been exploring and writing about Connecticut since 2006. After a decade, I began compiling CTMQ guides for each town in the state. I plan on "completing" Guilford CTMQ-style… as well as the other 168 towns, cities, and boroughs in Connecticut. That is the ultimate goal of CTMQ.
If I've missed anything in town or if anything has closed or changed, please let me know.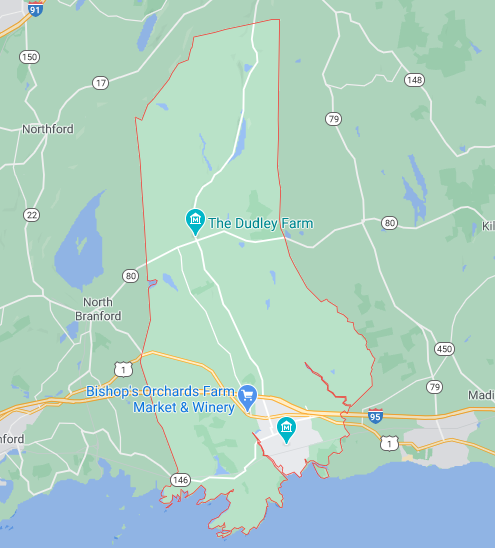 All The CTMQ Guilford Stuff
Museums
Dawnland Collection and Quinnipiac Tribal Museum
The Dudley Farm Museum
Edith B. Nettleton Historical Room
Guilford Art Center
Henry Whitfield State Museum
Hyland House
Medad Stone Tavern Museum
Shoreline Outdoor Education Center
Thomas Griswold House Museum
Woodruff Barn Farm Museum
Hikes
CFPA's Lone Pine Trail
CFPA's Mattabesett Trail – Intro
CFPA's Menunkatuck Trail
Guilford Land Conservation Trust Trails – Intro
Big Maple
Bluff Head and Northwoods
County Road Fields
Dudley Barrows
East River Woodlands
Eastwoods
Jared Eliot Preserve
Kampmeyer Preserve
Munger Brook
Nut Plains
Priscilla Otte Preserve
Spencer's Creek
Tanner Marsh Brook
Westwoods
Regional Water Authority Trails – Intro
Audubon Trails – Intro
Guilford Salt Meadows Sanctuary
Guilford's Town Trails – Intro
Bittner Park
Braemore Preserve
Chaffinch Island
Chittenden Park
East River Preserve
James Valley
Nut Plains Park
Timberland Preserve
Food & Drink
CT Cheese Trail: Olympia Farm
CT Cheese Trail: Three Girls Vegan Creamery
CT Homemade Ice Cream Trail: Bishops Orchard Creamery
CT Chocolate Trail: The Village Chocolatier
CT Unique Restaurant Trail: The Place
CT Diner Trail: Shoreline Diner
CT Wine Trail: Bishops Orchards Winery
Looking for your favorite restaurant? Here is an explanation as to why it's not here.
Everything Else
National Historic Landmark: Henry Whitfield House
World's Oldest: Christian Church
US Oldest: Stone American colonial house
US Oldest: Wooden timber frame house still a private residence
CT Underground Railroad Trail: James Davis House
Lost Lake Falls
Falkner Island
Selectman's Stones
Leete's Island/Colonial Caves
Andrew Leete House
Benton-Beecher House
Cranbrook Tower
Whitfield Shore/The Spaceship
Regicide Cellar
Grass Island Shack
Faulkner's Island Lighthouse
Gozzi's Turkey Farm
Sachem Head Stonehenge
Triple Dale Farm
Insulting Manor
Sachem's Head
ET Progressive Signs!
Guilford Wrap-Up
Completion Celebration TBD