CT National Historic Landmark
Henry Whitfield House
248 Old Whitfield Street, Guilford
You're darn tootin' this is a National Historic Landmark! One of the best, in fact… not just in Connecticut, but in the entire country.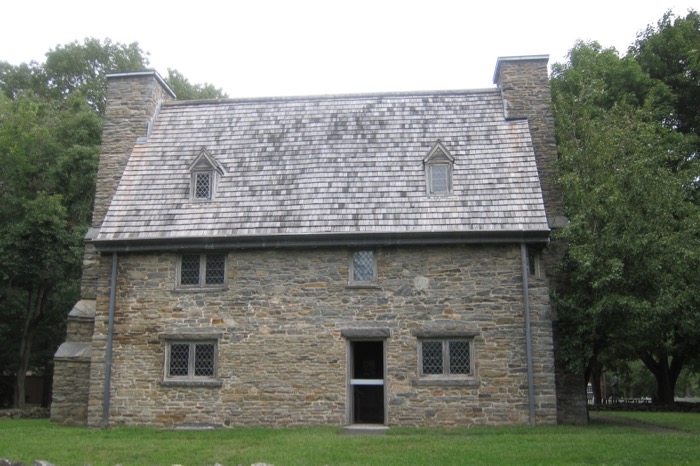 Not just because it has housed an excellent museum (since 1899!), but because it is a) the oldest house in Connecticut, b) the oldest stone American Colonial house in the country, c) along the New England National Scenic Trail, and d) the second oldest house in New England. More or less.
Wow.
Of course I have a separate page about the museum, but for now, let's just focus on why this place is a National Historic Landmark.
The house dates from 1639, just two years "newer" than the Fairbanks House in Dedham, Massachusetts (which is timber-frame).
And yes, it's always good to remember that there are much, much older structures and houses built by various Native Americans. So, you know, we're talking white people stuff here. And white people stuff in America isn't very old at all, relatively speaking.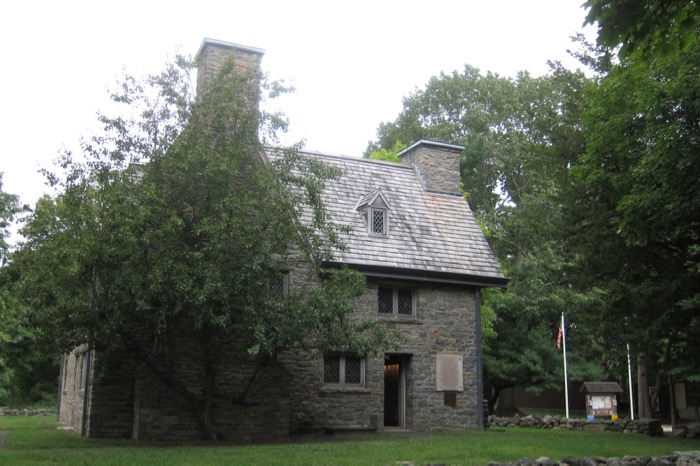 White people began settling Guilford in 1639 and one of the first thing's they did was to begin constructing their Puritan minister's home. It was completed for Henry Whitfield and his family in 1640. Local Menunkatucks actually helped build the place. (Of course they did the – literal – heavy lifting of the stone from a quarry. Of course.)
Heck, the walls here are two-feet thick just because there was so much stone available. The original mortar was made from clay and oyster shells, which I find to be pretty cool. The thick-walled house was also a fortress; the idea being it would shield people from future attacks.
No word on if they feared the Menunkatucks though.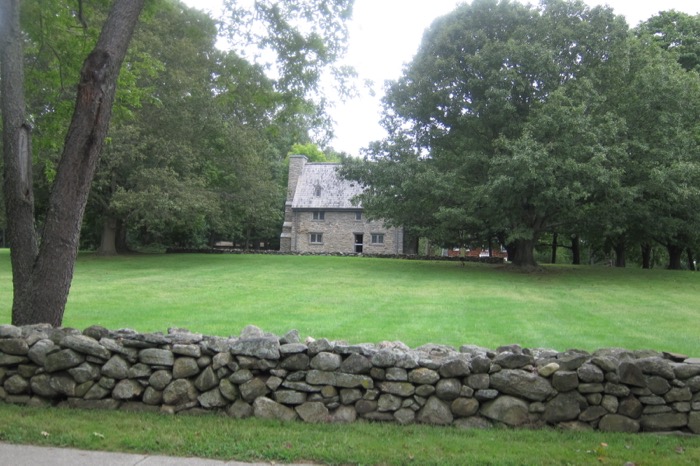 This required an unique architectural style unique for its time period and location. It is styled in the tradition of the estates of northern England and Scotland, rather than the lower English and London style found in the rest of New England. When the first settlers constructed the house, they had built large rooms, ignoring the fact that smaller rooms would be easier to heat. They also ignored the abundance of wood available to them to construct an easily heated, yet still sturdy, home.
Again, the idea was that it would serve as a fort when needed. The great hall, is thirty-three feet in length and fifteen feet in width and was built in a perpendicular ell to the rest of the house. That is a huge room in for the time period. It served as a gathering place for worship as well as a place for travelers to gather and sleep.
The house was remodeled in 1868 and opened to the public in 1899 as the first museum of the State of Connecticut, the Henry Whitfield State Museum. The house was restored in 1902–04 and in the 1930s and was declared a National Historic Landmark in 1997.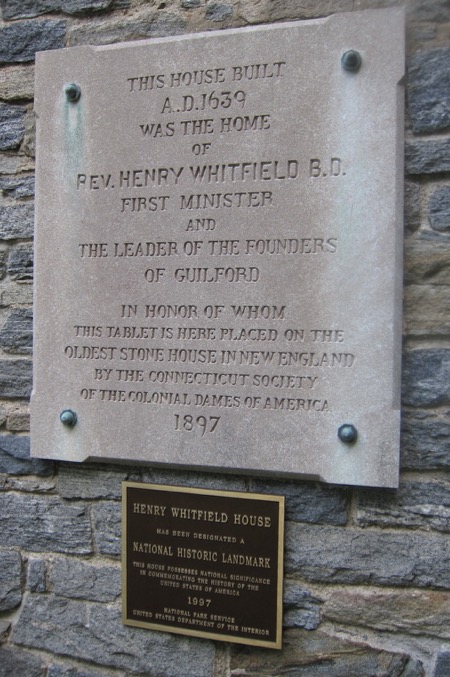 Henry Whitfield Museum
My visit to the museum
CTMQ visits CT's National Historic Landmarks
CTMQ's CT National Designations