Hy-Ho, Hy-Ho, It¹s Off to Another Museum I Go…
Guilford (Google Maps location)
June 2016
Any reader of this website knows that there are a lot of historic house museums in Connecticut. (And, presumably, other surrounding states as well.) When I began visiting them and writing about then long ago, I often wondered how I'd make each new page about what is essentially the same exact thing over and over at least mildly interesting.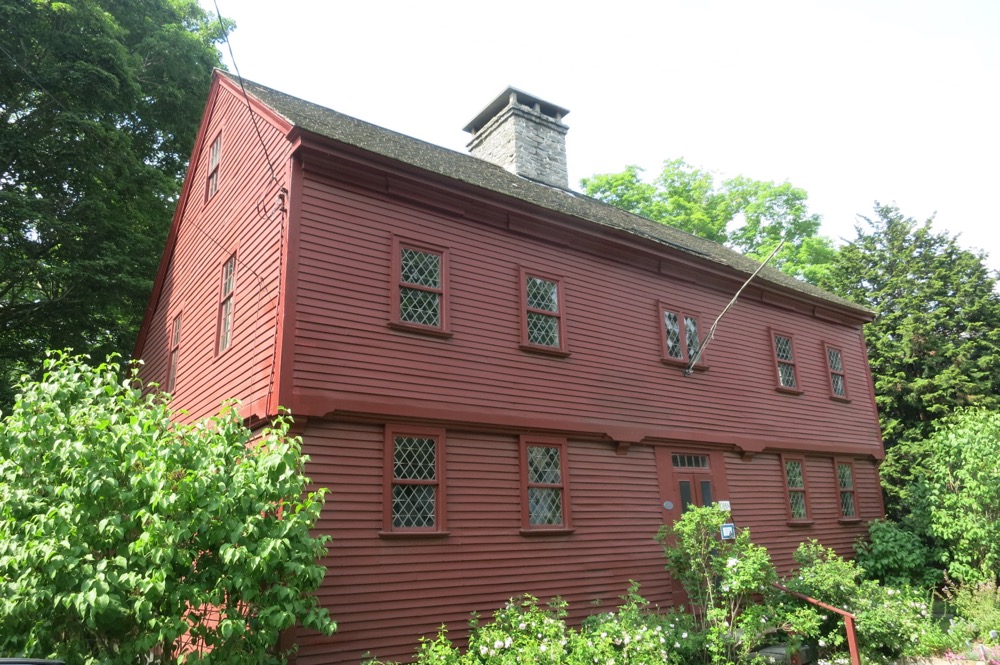 I've always made it a point to try to find what's unique about each house and to highlight that. Or maybe the docent shared a cool story that I would further embellish here. Something.
And yet… every once in a while a historic house museum exists for no other reason than its an old house that was never razed or reconfigured too drastically. No one of any historical import lived in or visited it. Nothing architecturally about it. No interesting business ever bustled between its walls. Nothing.
Welcome to Hyland House, an old house that has been open as a museum since 1918. Which… is honestly the most fascinating fact about it to me. As you're reading these words, this museum has been open as a museum for longer than anyone in the entire state has been alive. I visited on an annual CT Open House Day, so the docents were all dressed for the occasion and I got the full tour, but… honestly? Nothing stood out.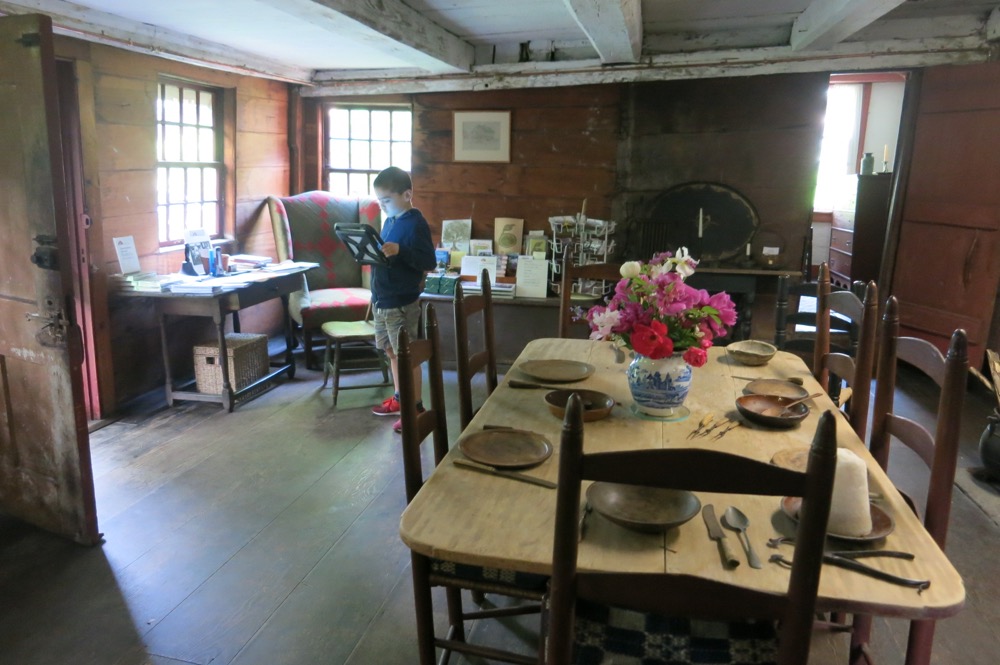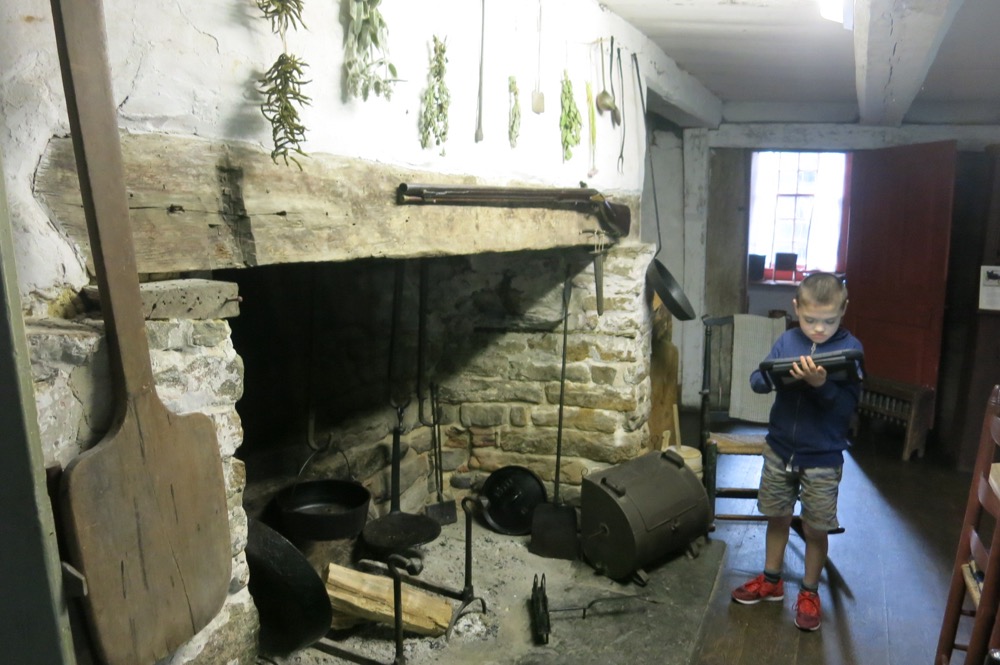 When it opened and for almost all of its life as a museum, everyone thought it had been built in 1660. Which, of course, would be a museum-worthy fact right there. this erroneous date was used until fairly recently when it was determined the house was built in 1713. Still… it's an old house.
The Hyland House is named for George Hyland, the settler who purchased the land on which it stands in 1657, so it was assumed he built the house.
He did not build the house.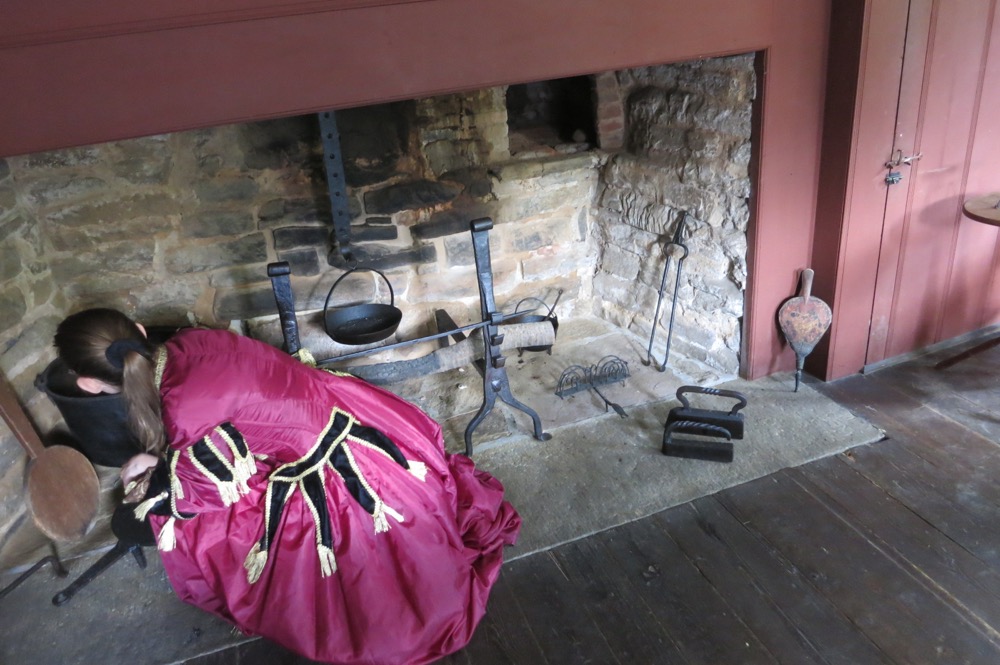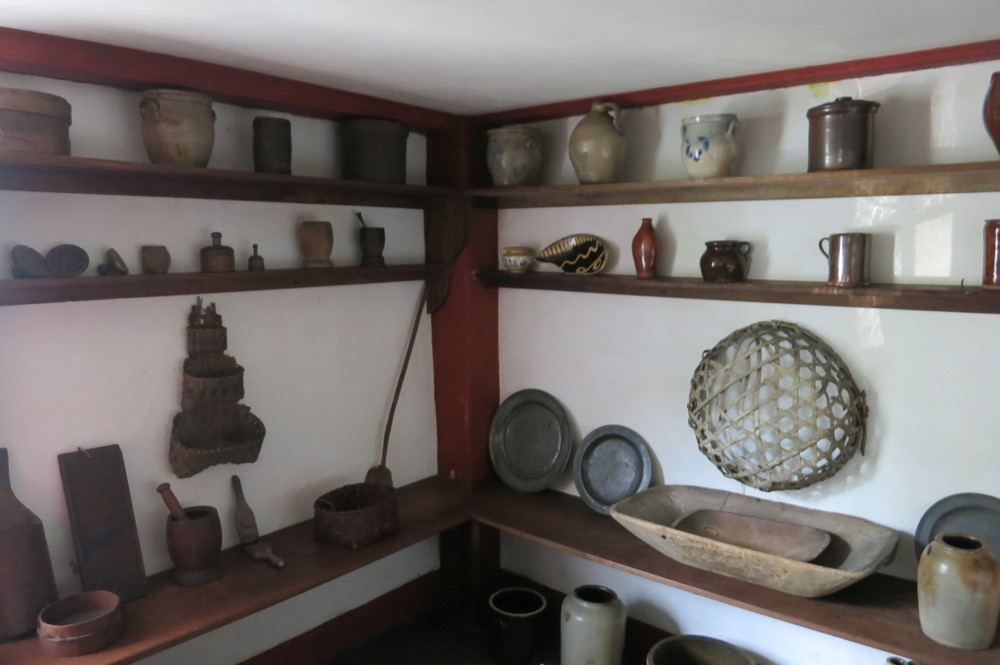 The two-story saltbox structure was built by Hyland's son-in-law Isaac Parmelee. Over its life, the homestead inhabitants included Ebeneezer Parmelee, a master clockmaker, and Candace, an enslaved woman for whom Guilford's first Witness Stone was placed in the museum's front walkway. Like I said, it was really just a house.
And my tour of the house was "just a tour" of an old house. There are several historic house museums in Guilford, including the Henry Whitfield House – the oldest colonial stone house in the country! Here, at Hyland House, the focus seems to be more geared towards the history of Guilford itself.
I've spent time reading what I can and – hold up. What's this? A tenuous connection to a popular euphemism? I'll take it!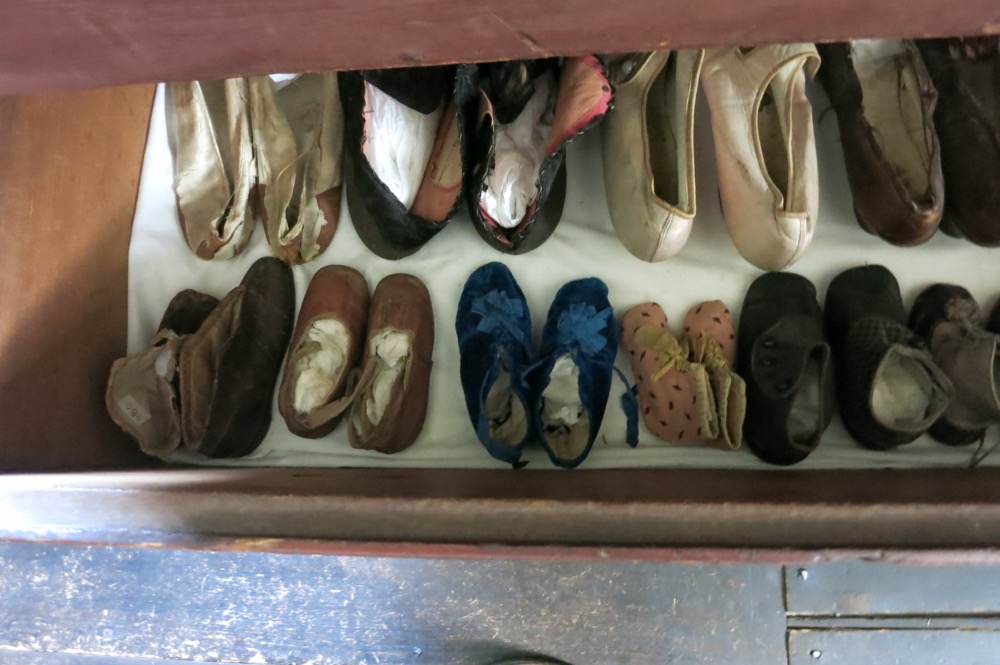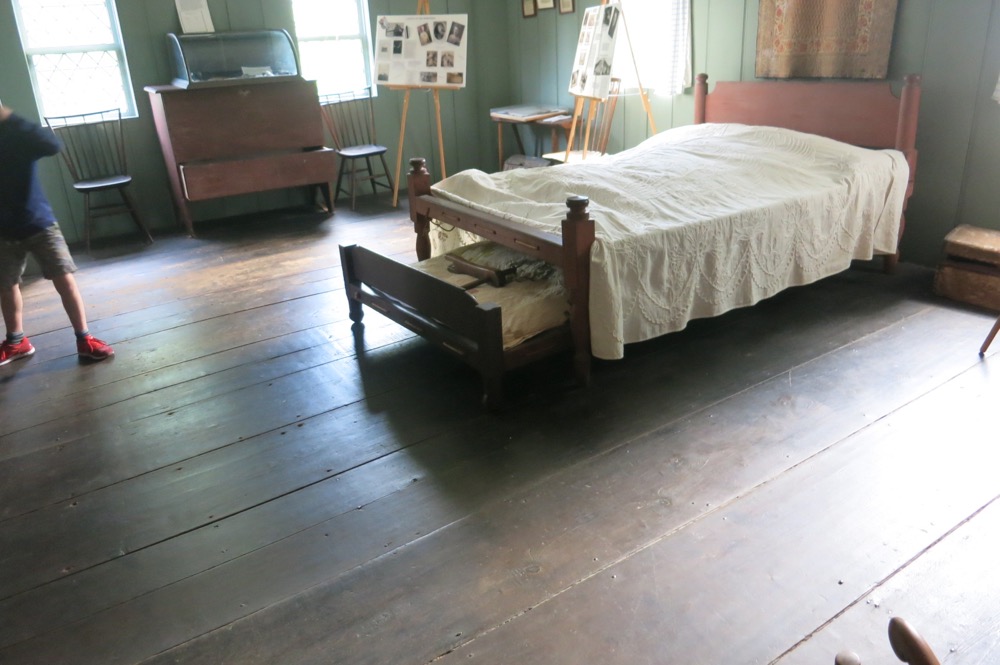 I've read that the phrase "What in the Sam Hill is that?" came from Connecticut. There are several plausible stories as to which Sam Hill – if it was from an actual Sam Hill at all – the phrase can be attributed to. One is Colonel Sam Hill of Guilford.
He was at the beginning of his career as the prominent real estate man of his time in Guilford when he purchased from the Parmelee brothers-in-law the portions of George Hyland's farm. Deals were done and on Nov. 7 1706, Isaac Parmelee held title to the Hyland homestead while the remainder of the real estate was the property of Col. Samuel Hill. Colonel Hill built his own house next east on the site of the home.
An article in the New England Magazine in December 1889 entitled "Two Centuries and a Half in Guilford, Connecticut" mentioned that, "Between 1727 and 1752 Mr. Sam. Hill represented Guilford in forty-three out of forty-nine sessions of the Legislature," and a footnote queried whether this might be the source of the "popular Connecticut adjuration to 'Give 'em Sam Hill'?" Because he constantly ran for office, he "ran like Sam Hill." Something like that.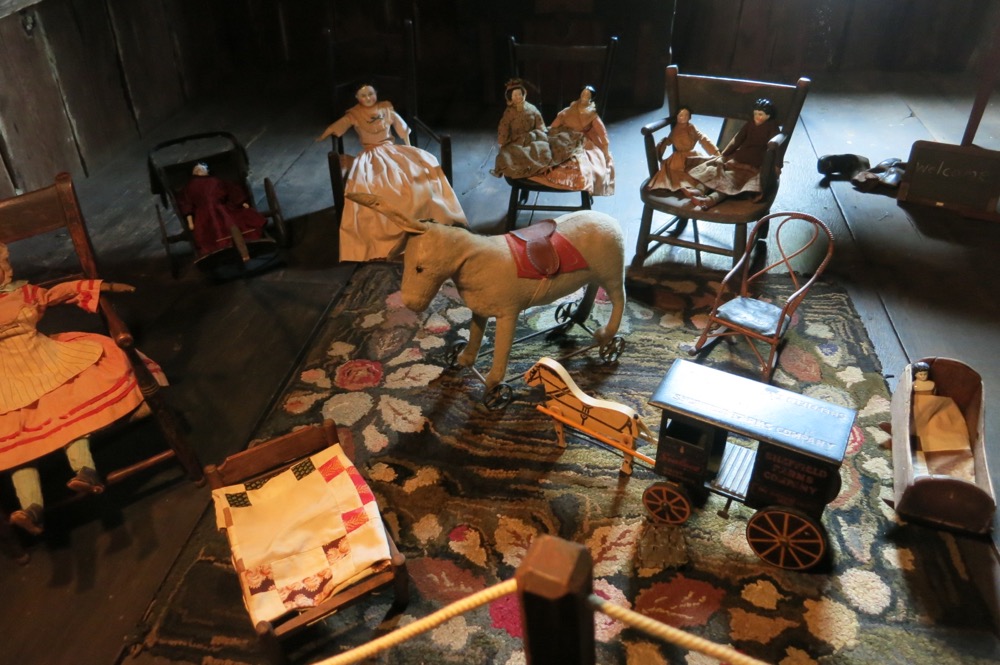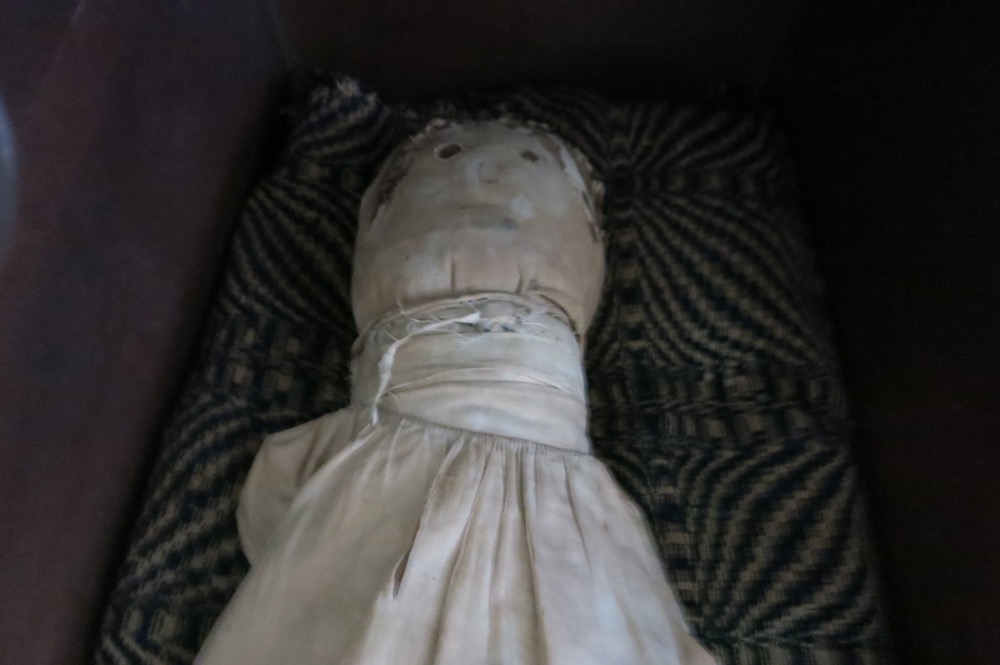 You can go look it up, as there are other Sam Hills and other explanations for the phrase… which has pretty much fallen out of favor in the 21st century anyway. (My granny used to say it all the time.)
So there you have it. An apocryphal story about a possible source for a rarely used euphemism involving a man who owned some property around the Hyland House museum.
Oh, and there are creepy dolls here. It wouldn't be a Guilford historic house museum without creepy dolls.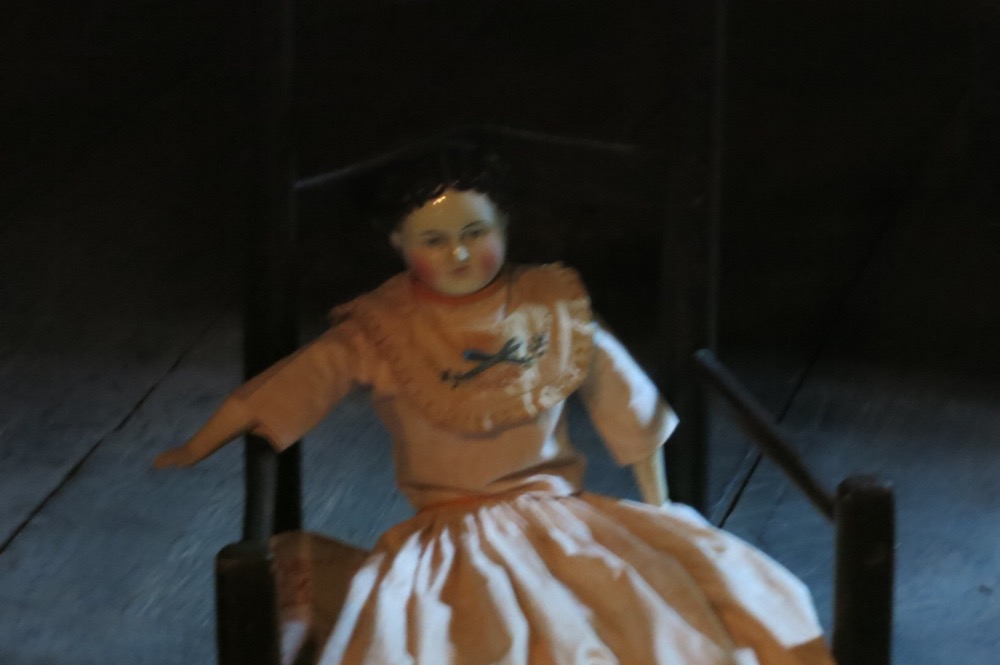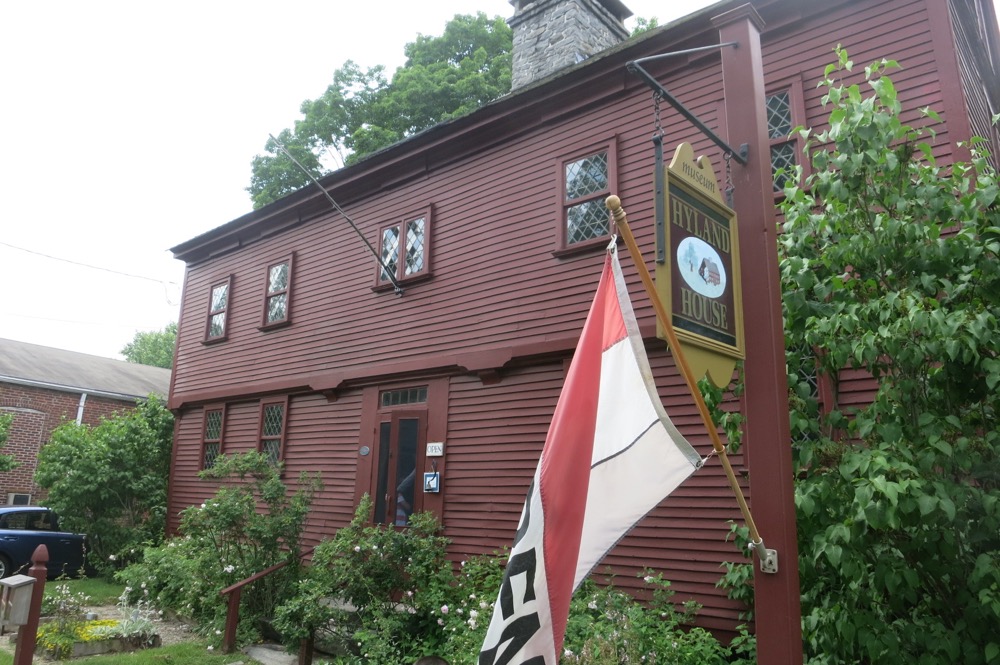 Hyland House Museum
CTMQ's Museum Visits