Guilford Land Conservation Trust Trails
You know you have some good stuff as a land trust when the CFPA includes one of your properties in their Blue Trails Challenge list. Such is the case with the GLCT's Westwoods property. While that is certainly the land trusts – and arguably Guilford's – crown jewel, there's a lot more to hike in town.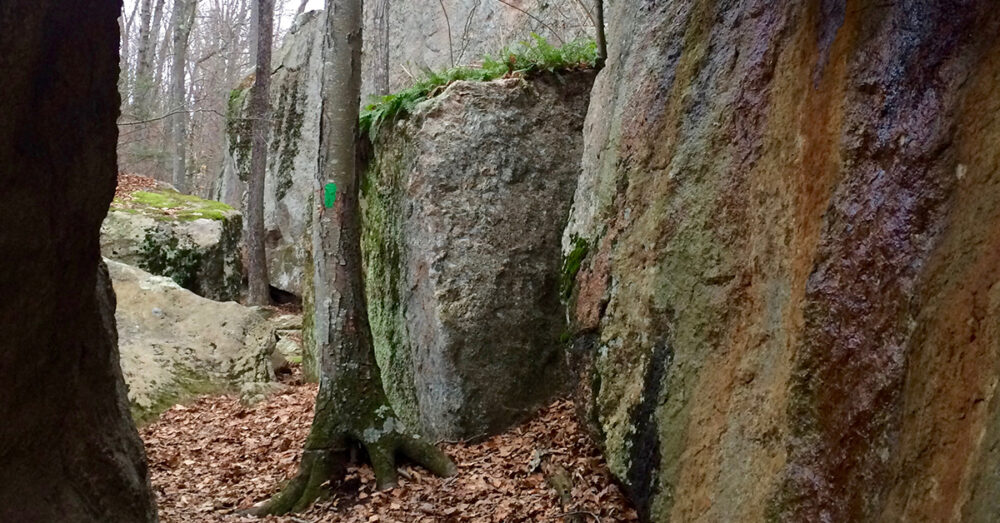 Not only are their massive old quarries, rolling hills and woodlands, but Guilford is also a shoreline town. In other words, there is a lot of variation down there and lots (and lots) of trails on which to check it all out. So let's get going.

The Preserves/Hikes:
Big Maple
Bluff Head and Northwoods
County Road Fields
Dudley Barrows
East River Woodlands
Eastwoods
Jared Eliot Preserve
Kampmeyer Preserve
Munger Brook
Nut Plains
Priscilla Otte Preserve
Spencer's Creek
Tanner Marsh Brook
Westwoods

Guilford Land Conservation Trust
CTMQ's Land Trust Trails
CTMQ's Guide to Guilford