Give. Me. Moor. Museums.
Columbia (Google Maps location)
June 7, 2013
Connecticut history superfans are surely aware of the mild controversy regarding the origins of the state's most famous university. There is some argument whether is started in Old Saybrook or Wethersfield… or perhaps Killingworth. Or maybe Branford. I've summed up the argument here.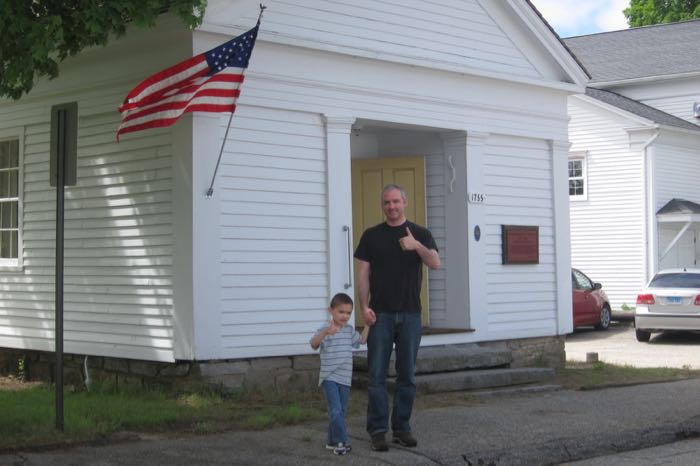 But what about Dartmouth? Yes, Hanover, New Hampshire's Ivy entry also can trace its origins to Connecticut. And there seems to be no debate about this. And not just Connecticut, but Middle-of-Nowhere Connecticut.
In what is today's Columbia, but was back-then's Lebanon (a part of northern Lebanon called Lebanon Crank for some reason), the guy who founded Dartmouth took a first stab at establishing a school: Moor's Charity School.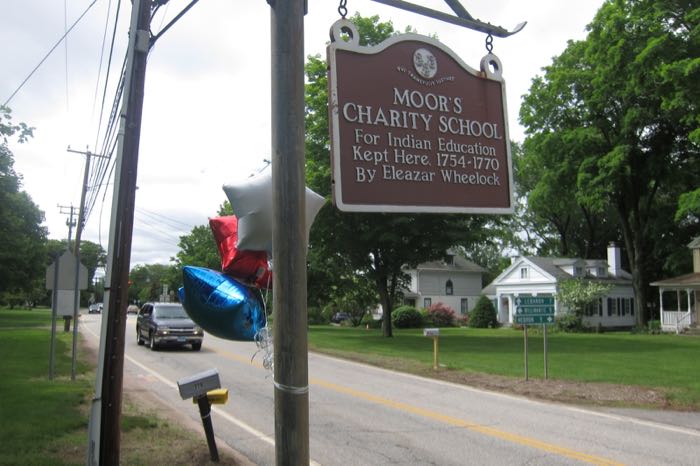 And it was an abject failure. A racist colonialist failure. An economic failure. A cultural failure. A failure by all measures. How's that make you feel, Green Wavers?
Yup, Moor's Charity School was founded in 1754 in Lebanon (now Columbia) by the Puritan Calvinist minister Eleazar Wheelock to provide education for Native Americans who desired to be missionaries to the native tribes. Hoo boy, nothing good could have come from this.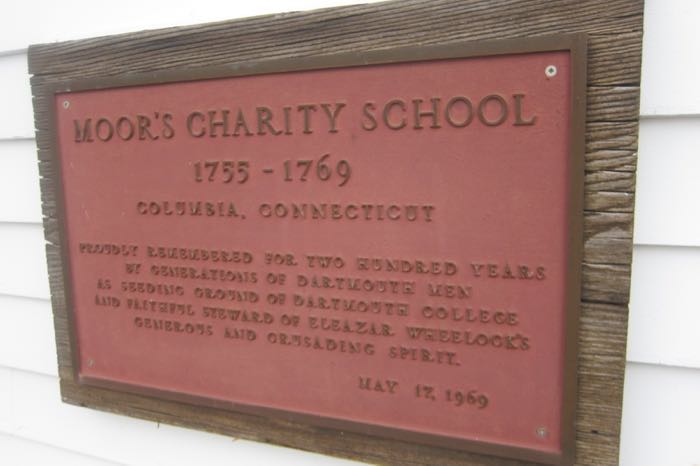 Much of the following is from Wikipedia and Native American Netroots.
Reverend Wheelock became involved in education when Samson Occom, a Mohegan Native American, asked him for instruction. The English School, with a 1:1 teacher to student ratio, transformed into Moor's Indian Charity School. While this is accepted as true, Wheelock felt that the plan for the school was divinely inspired. Of course.
If you were wondering, the school was named for its chief benefactor, Joshua Moor, who donated a house and two acres of land.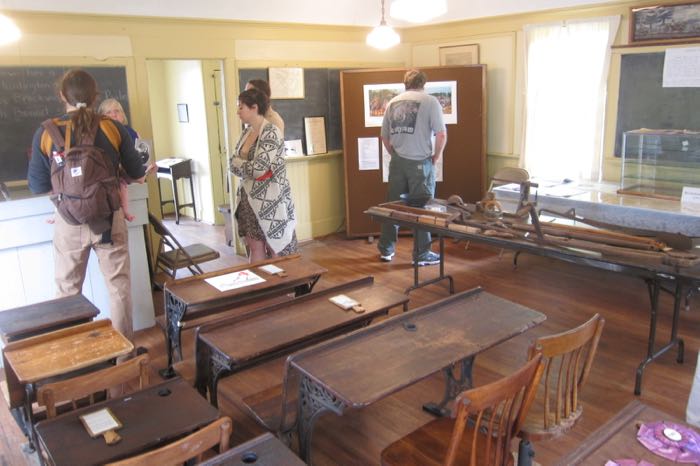 From 1750 to 1768 forty-nine Native American boys and eighteen Native American girls were educated at the school. Those who attended the school were separated from their own culture and were given a classical education in Latin and Greek. Looking at the school through the lens of British standards, it appeared to be a sound approach to education. From an Indian viewpoint, however, it was a form of cultural genocide.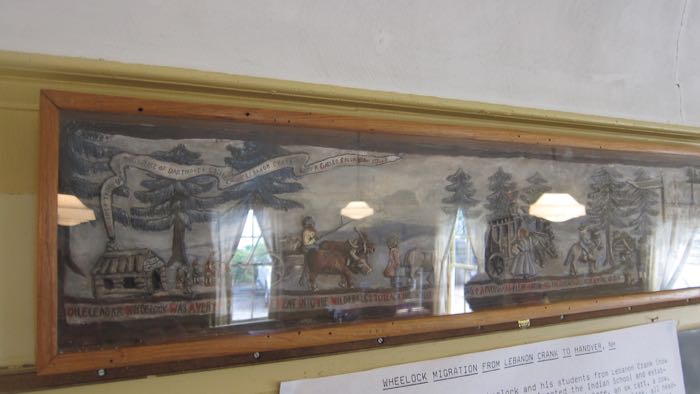 In 1768, Moor's Indian Charity School closed. About 50 Indian students had studied at the school and 15 had returned to their homes as missionaries, schoolmasters, or assistants to non-Indian ministers. Overall, Moor's Charity School made no lasting evangelistic mark.
Whomp-whomp.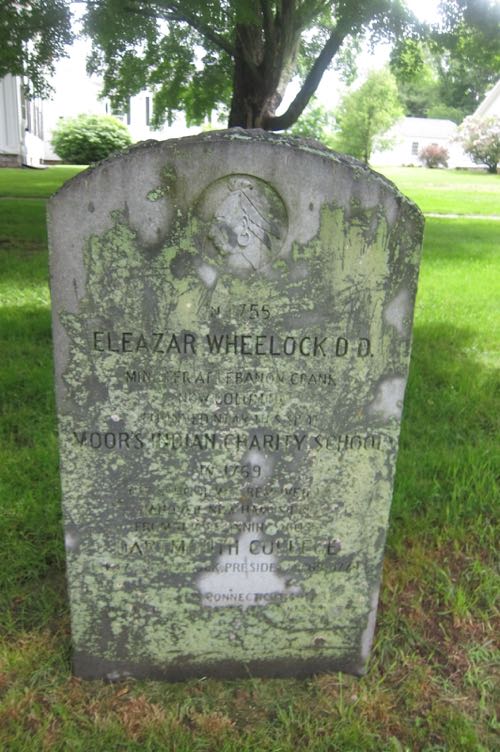 Even better… between 1766 and 1768, Occom went on a fundraising tour of Britain to raise money for the school. The fundraising effort was extremely successful, raising 12,000 pounds in donations. Good for him. Except…
By the mid 1760s, Eleazar Wheelock had realized that his plan of sending missionaries to the Indian homelands to educate and convert Indians was not working as planned. He began to look for new directions in which to move. In 1769, he received a charter for a new school, one which would be named for William, second Earl of Dartmouth. Wheelock was appointed Dartmouth College's first president.
That's right, Wheelock took the fundraising money, moved the school's location, and used the money to eventually build Dartmouth School. Samson Occom was a bit sore, saying, "All the money has done is, it has made Wheelock's family very grand in the World."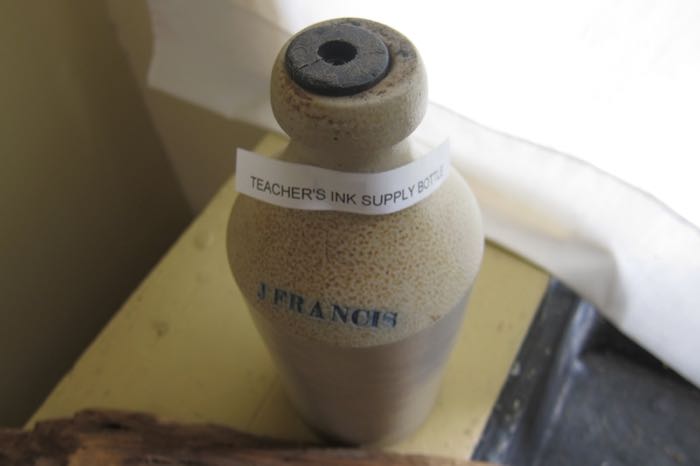 This whole story, while not tragic relative to so many more colonial tragedies, is just another footnote of failure almost lost to history. The anecdotes regarding its brief existence differ drastically in tone, dependent upon who is doing the telling. To read the plaque that is hung on the building –
Moor's Charity School, 1755-1769, Columbia, Connecticut. Proudly remembered for 200 years by generations of Dartmouth men as seeding ground for Dartmouth College and and faithful steward of Eleazar Wheelock's generous and crusading spirit. May 17, 1969.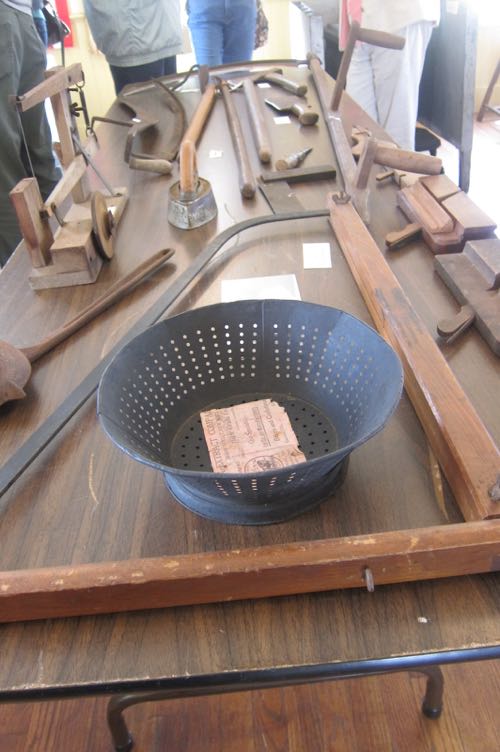 – is absurd. No one attending Dartmouth today is remotely aware of Moor's Charity School in rural eastern Connecticut. But now we all are, and I'm glad for that. Whoever decided to continually save this building over and over, through several moves over the centuries, and to preserve its unique history is to be commended. Of course Wheelock's heart was in the right place and he felt he was providing a great service to the Native American community.
I guess he just felt establishing an Ivy League school that gave us Ann Coulter was more important in the end.