A First, An Oldest, and The House Witch Hazel Built Remodeled
Essex
Essex.
Always on everyone's list when it comes to top 10 Connecticut towns; whether that list is "cutest" or "quaintest" or simply "best." Heck, it is one of the four Connecticut entries in 1,000 Places to See Before You Die.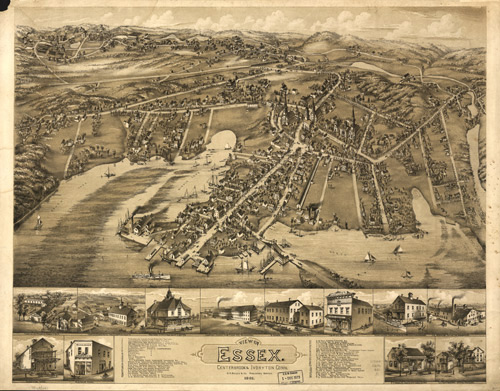 There definitely is something great about the little river town. It has survived a razing from the British in the War of 1812 to become a sort of old money enclave for yachters, architecture enthusiasts, and artists alike. It has done well to retain its shipbuilding history while accepting of modern shops and galleries.
The Griswold Inn still thrives, as it has since the American Revolution. The art on its walls rivals any museum, anywhere. It has one of the three Egyptian Revival churches in the entire country. And a whole host of other great stuff.
But you're here to read about three buildings in town that you may have passed by and thought nothing of. Well, if you've passed by the first one, you surely thought, "holy cow, that's a house?
Tip of the hat to Daniel Sterner and his Historic Buildings of Connecticut site for providing most of the info below.

The Smith-Dickinson House
If this house interests you, it is currently for sale (March 2018) for a cool $2.1 million.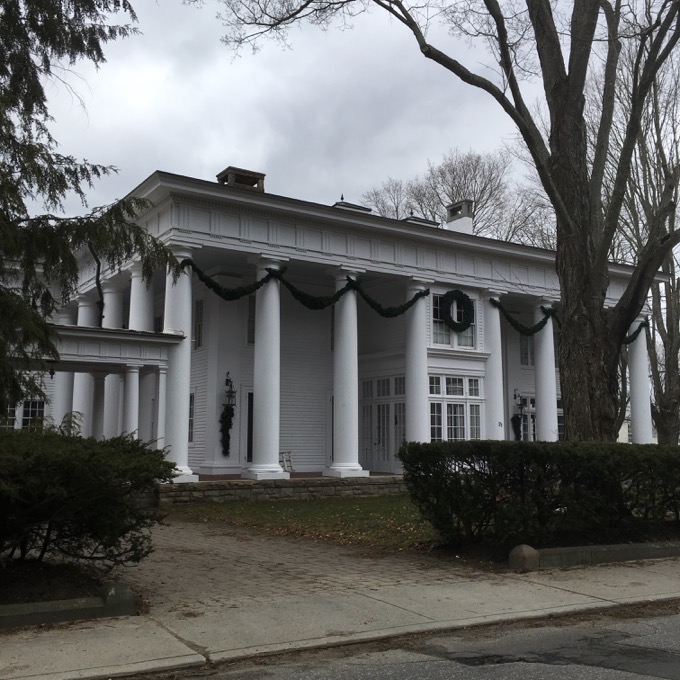 In 1841-1842, Charles Whitmore Smith, a merchant, built a Greek Revival house on North Street in Essex. In 1888, the house was purchased by Edward E. Dickinson, whose E.E. Dickinson Company dominated the nation's production of witch hazel. Dickinson wintered in Florida, where the wealthy community of Palm Beach was being developed at the time. In 1927, Dickinson enlarged and remodeled his house in Essex to resemble Whitehall, Henry Flagler's famous mansion in Palm Beach.
Whatever Mr. Smith originally built here, no way did it resemble what Mr. Dickinson did to it. Perhaps the craziest thing about this house is that it's not out of place on North Main Street in Essex. In fact, it kind of fits right in.
Such is Essex. Not quite Whitehall in Palm Beach, but close enough I guess.
At one time, the E.E. Dickinson Company produced 50 percent of the witch hazel used in the world and that witch hazel products are still made today under the same label at the American Distilling and Manufacturing Company in East Hampton. My mom used to swear by Witch Hazel. I'm sure she still has a bottle of it.

Pratt Village Smithy
If you've been to the center of Essex, you've passed this building… unless you came by yacht I suppose. It's right next to the Pratt House Museum (2007 visit here) and it has quite a history. In fact, at one time, it held one of my favorite Connecticut superlatives: "the oldest continuously run family business in America."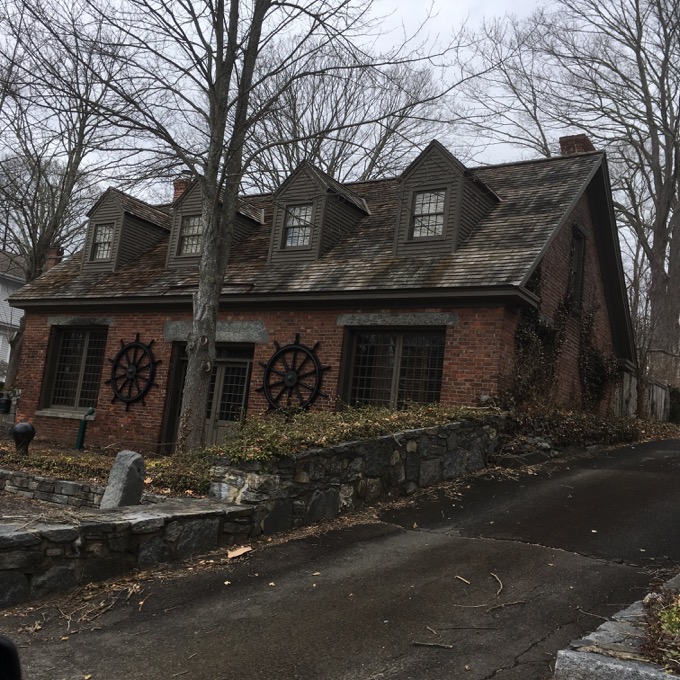 Awesome. Granted, that was true in 1938 and no longer is, but hey…we'll take it. Also in that year, the smithy was commemorated by the U.S. Postal Service on a First Day envelope in a series celebrating the American entrepreneur, citing the Pratt Smithy as America's oldest continuously run family business. And National Geographic Magazine also ran an article about the smithy at that time, bolstering the bold claim.
The 9th Pratt shuttered the business during WWII due to the lack of raw materials. That was after 266 years of Pratt blacksmithing. That's a lot of horseshoes and boat parts.

David Williams House
I've saved the best for last.
Built by David Williams, a ship builder, in 1766-1767 (and later expanded), the house at 27 West Avenue in Essex was acquired by Abel Pratt in 1798.
Well, that's not remotely exciting. Let's turn to The History of Middlesex County from 1884.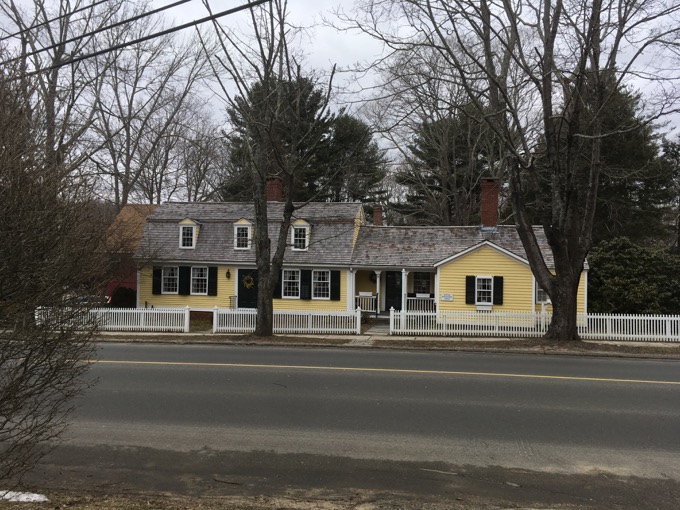 The manufacture of combs in this country was first begun by Phineas Pratt and his son Abel, about the close of the [eighteenth] century. They were the first inventors of machinery for cutting the teeth upon combs, by which they could be produced so as to compete with English manufacturers. The shop in which they worked stood a few yards west of the site of Pratt's blacksmith shop, and the first machinery was driven by wind power. Abel Pratt carried on the business during the first years of [the nineteenth] century.

David William's ivory comb factory was located near the grist mill at the mouth of Falls River. It was established in 1802, but did but little business before 1807. After that, it was successful and proved a profitable business to its owners. In 1816, the business was united with a comb factory at Deep River, from which has grown the present establishment of Pratt, Reed & Co., at that place. The building here was used in the manufacture of ivory buttons as well. It was afterward removed and is still standing about half a mile west from its original site.
I didn't quite follow all of that either, but the point is that the first comb factory in America was right here, in this yellow house in Essex.
And that's fantastic.