He Shoots… He Scores!
Taking a Shot at Love (2021)
Oh man. An absolute classic right here. Just a slammin' Hallmark banger. There has been a lot written in the local press about Avon resident Julie Sherman Wolfe and all the Hallmark movies she's been writing that are set in Connecticut, but nowhere did I read how perfect she is at her craft.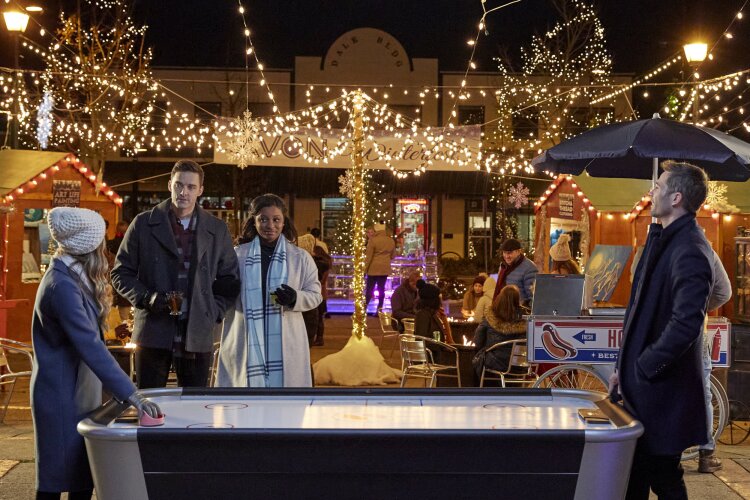 And check out what she says about moving to Connecticut:
My husband and I talked about moving to New England. We picked Avon because we love it. I wanted to move somewhere that's my own version of a Hallmark Christmas movie. Right now I am looking out at the yard with snow and I love it.
And in a different interview:
Moving to Connecticut made my entire life a Hallmark moment. Every time I see the snow fall, I feel like it's a Hallmark moment. There's always something new to discover here. It always just feels like we're in a special place, like we're in a movie set.
Okay, that's a bit much.
Taking a Shot at Love was set in Avon but shot in Vancouver and that's fine, because Wolfe made this as Connecticutty as possible; the establishing shots, the Hartford Wolfpack… they were even sure to only show Connecticut license plates, which you all know is one of my tests. This movie nailed it.
And check this out – the movie features the Avon Ballet and the Avon Winterfest, two things which didn't exist when the movie came out. Now? Apparently "Hallmark movie enthusiasts" have made Avon Winterfest into a real thing. Fantastic.
On to the movie.
Former professional ballet dancer Jenna works with NHL star Ryan Cooper to help him recover from an injury using ballet as therapy, and as they grow close, he helps her mend her injured heart. But when it's time for Ryan to return to the ice and leave Jenna and her small, Connecticut town, they both must consider the paths they want to take and just maybe, love will find its way. Stars Alexa PenaVega and Luke Macfarlane.
Spoiler: Love does find a way. It was touch and go for a bit, but yes, love found a way.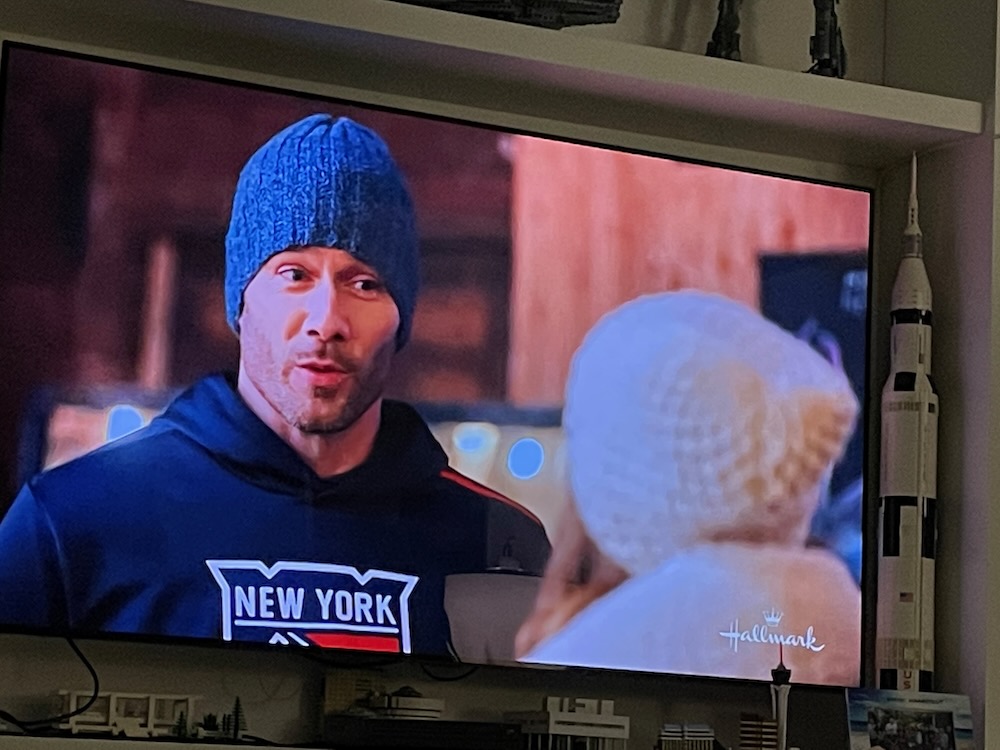 Ryan "Coop" Cooper is played by Luke Macfarlane. He's impossibly handsome and has a voice like butter. In real life, he's Canadian and gay, but in Hallmark World, he plays straight American leading men all the time. (Actually, there's no reason he can't be Canadian in this movie.) The female lead is Alexa PenaVega who I've come to learn is a Hallmark staple. She's pretty and likeable.
There's one glaring error in Taking a Shot at Love. Several of the secondary actors have thick Canadian accents. "Soorries" and "Aboots" abound. I know Avon pretty well, and the chances of running into multiple Canadians around town are nil. DO BETTER HALLMARK, EH?
The hockey player's agent is the ballet lady's cousin. Hockey player has a nagging high ankle sprain and agrees that ballet will cure him, after all else has failed. He integrates into the Avon lifestyle pretty easily and the "conflict" in this movie is so benign its hardly noticeable: two ballet moms take their star ballerinas out of Jenna's company in favor of competitive dance. Very alarming.
After some mild difficulties, the sparks begin to fly between Jenna and Coop. They both play it innocently for a long, long time of course and never so much as brush shoulders. It's very cute.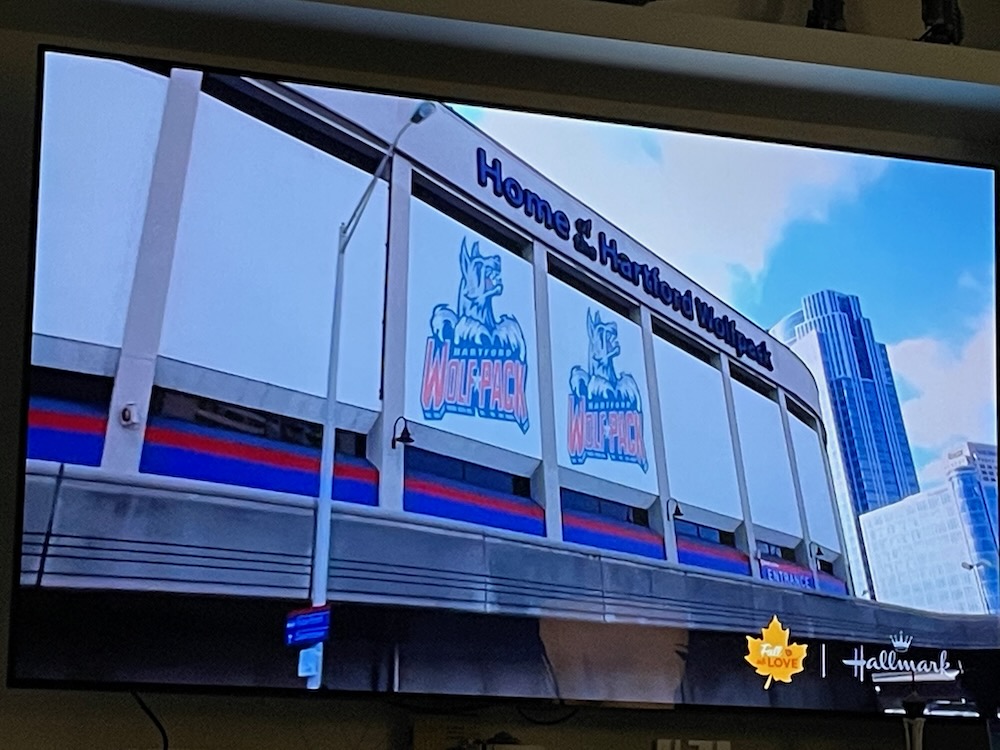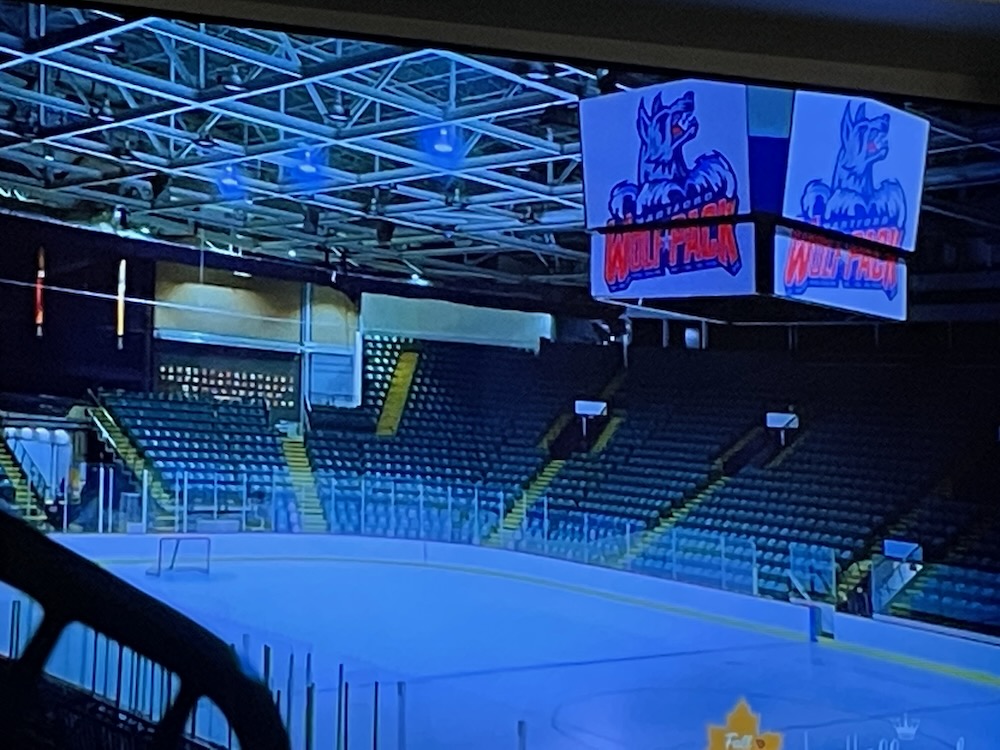 Coop is training with the Hartford Wolfpack, and the XL Center gets a mention. A fake XL Center is used, but they did a really good Hallmark-Movie level job of faking out non XL Center visitors – and surely this fake XL was a hundred times nicer than the real one.
Coop turns out to be the world's nicest guy and helps a little ballerina boy along the way. He's kind and helpful and thankful. Really just the perfect guy. Jenna finally succumbs to his charms and falls for him, but since he has to move back to New York when he's healed, she fights her urges.
Oh yeah, she's also been hurt in love before which exacerbates her hesitation. Coop urges her to move her ballet business forward; she has a real gift and needs to use it to its full extent. There's a great Hallmark quote too; "There are always a million reasons to say no, but if you find the courage to say yes… Great things can happen."
Brilliant. Inspiring. Beautiful.
The ballet kids put on a great show at Winterfest, Coop returns to the Rangers and scores a game-winning goal, rushes up to Avon in the owner's helicopter, states his love for Jenna and explains how he'll be in Avon every chance he gets, and the movie ends with her saying, "I love you Ryan Cooper."
Best. Movie. Ever…
That is set in Avon, Connecticut.
CTMQ Rating: 4 out of 5 thumbs up
Connecticutness: 75 out of 169 Nutmegs
Filmed in Connecticut? No
Wealthy Caucasian with a Big House? Yes