Take a Flyer
Old Lyme, (Google Maps location)
March 2018
CT Audubon will hopefully be opening a true education center in the former Bee & Thistle Inn.
I feel like I shouldn't be writing about the Roger Tory Peterson Estuary Center based upon an opening day visit. After all, the "center" is quite unlike all of the other Connecticut Audubon centers as of spring 2018.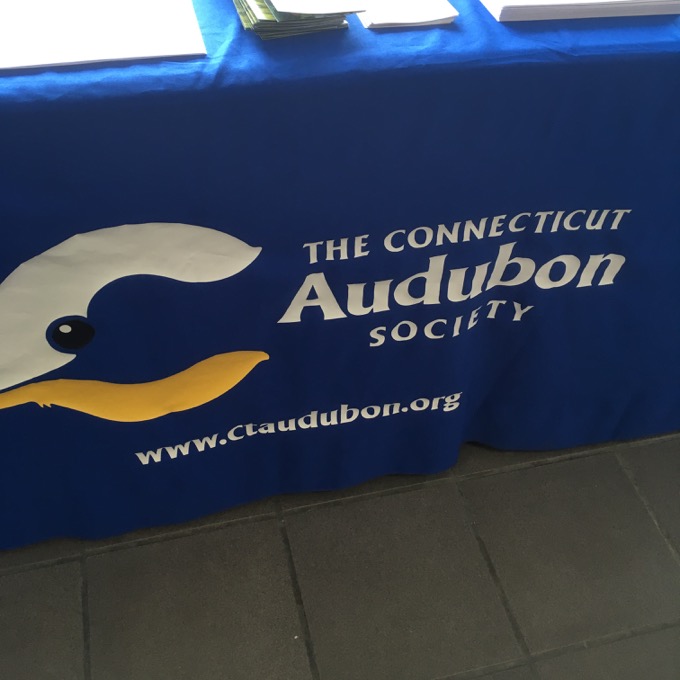 It is not housed in a homey cabin in the woods somewhere. It is in a smallish storefront in a strip mall between a dry cleaner and a Big Y. I am not sure if they have designs on a homey cabin in the woods, and I can find no evidence that they have designs on building one.
And that's fine. As the Director of the RTP Estuary Center says, "The RTP Estuary Center is a center of the Connecticut Audubon Society, but we are 100% focused on the environment." Said in a different way, "The RTP Estuary Center is a "center" of the Connecticut Audubon Society, but who cares about having walls when the giant estuary is, like, right down the road?"
Though I'm still not sure. You should watch this nice little video about the center.
And if you actually did watch it, you noticed the woman at the end say, "as we move towards establishing a center for all of our activities…" Hm. That video was created six months before the grand opening open house of the strip mall storefront Roger Tory Peterson Estuary Center.
Which was an awesome experience, by the way.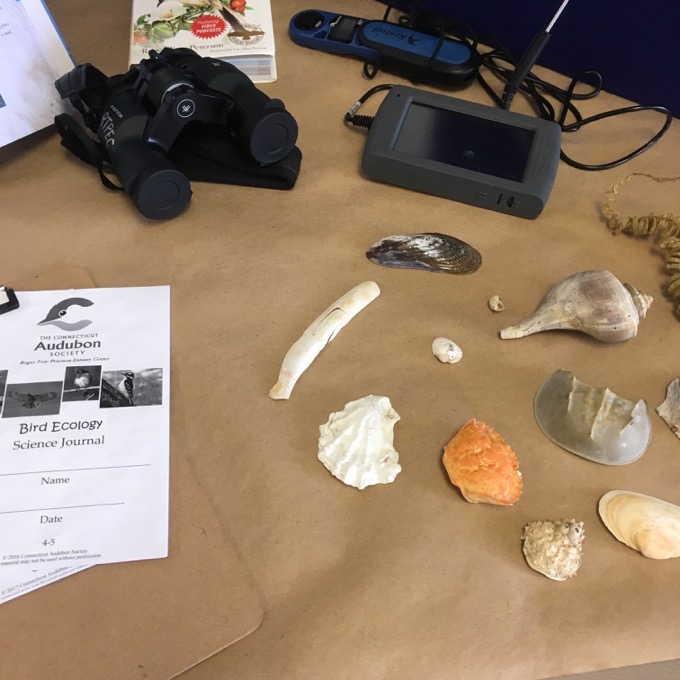 There are ten Audubon nature "centers" around Connecticut. I've been to them all, save the eternally closed Birdcraft Museum in Fairfield. Damian has been to… let me see… Sharon, Bent of the River, Glastonbury, Pomfret, and now the RTP.
And, despite the… shall we say… less than ideal location of the RTP Estuary Center, Damian's experience was the best of the bunch. Never judge a book by its cover.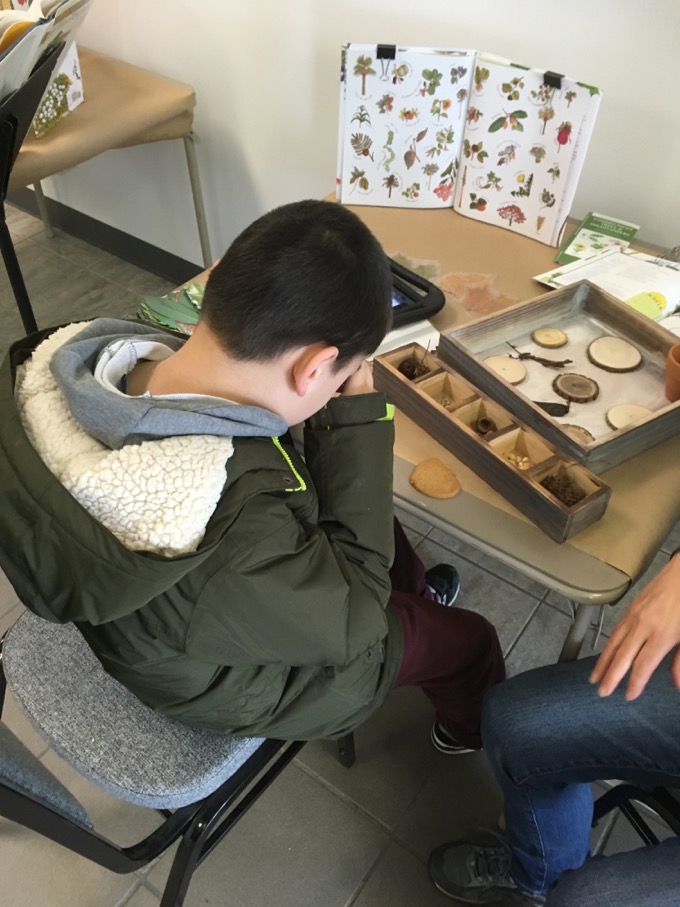 Unless it's a Roger Tory Petereson book. For in that case, you can be assured it will be a fantastic book.
The philosophy that I have worked under most of my life is that the serious study of natural history is an activity which has far-reaching effects in every aspect of a person's life. It ultimately makes people protective of the environment in a very committed way. It is my opinion that the study of natural history should be the primary avenue for creating environmentalists…
– Roger Tory Peterson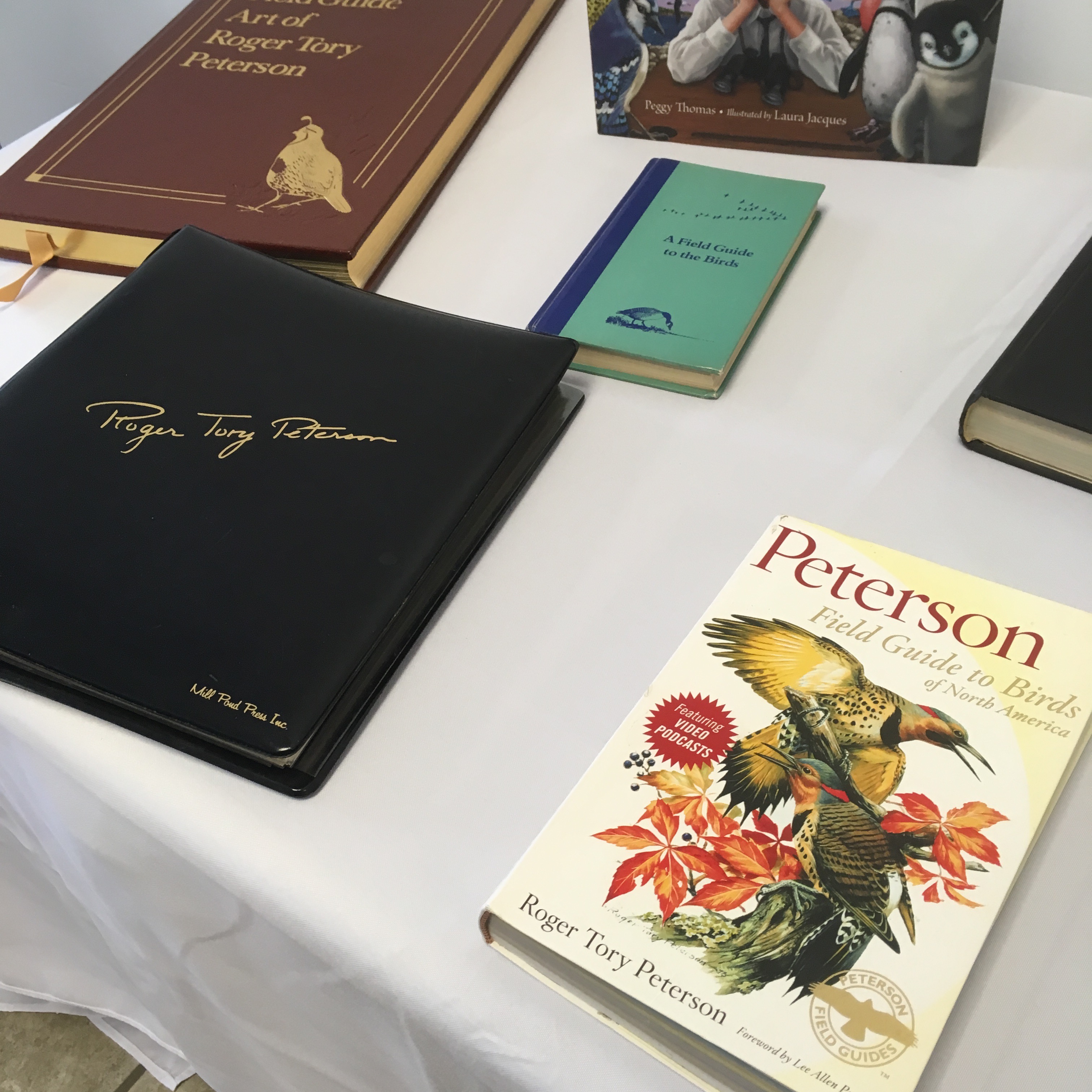 I'm not sure what level environmentalist I am, but I studied natural history in college and I continue to devour books and articles on the subject. Furthermore, I take pride in the fact that I get my boys out in to the woods, swamps, fields, and shorelines every chance I get. It's kind of important to me.
Roger Tory Peterson was a rather important guy in the context of American environmentalism. According to that site,
Peterson ushered in the education phase of the movement that is still going strong today. Since 1934, when Houghton Mifflin Co. published Peterson's Field Guide to the Birds, looking at the outdoor world has never been the same. Peterson gave the tools that once belonged only to the field biologist to the ordinary person, who could now easily learn about and understand the natural world. Citizen action evolved from this awareness. Today, there are 53 volumes in the Peterson Field Guide Series. Without the foundation Peterson laid, we would not have the countless number of birding associations, the tremendous number of wildlife refuges, and maybe, not even the Endangered Species Act, for that matter.
He grew up in Jamestown, NY where the Roger Tory Peterson Natural History Institute now welcomes visitors. He was a smart kid and skipped two grades. His jerk friends took to calling him "Professor Nuts." He retreated to the woods with his butterfly net and love of nature.
He graduated high school at 16, held some jobs, fell in love with birds, honed his drawing and painting skills and then in Boston…
Roger became a member of the America's oldest ornithological organization, the Nuttall Club. It was here that he met fellow member, Francis H. Allen. Allen, an editor at Houghton Mifflin Company, accepted Roger's first book for publication, A Field Guide to the Birds.
.
So the kid who was called "Professor Nuts" later joined the Nuttall Club and made the connection to get published and became internationally famous as a result. I love that.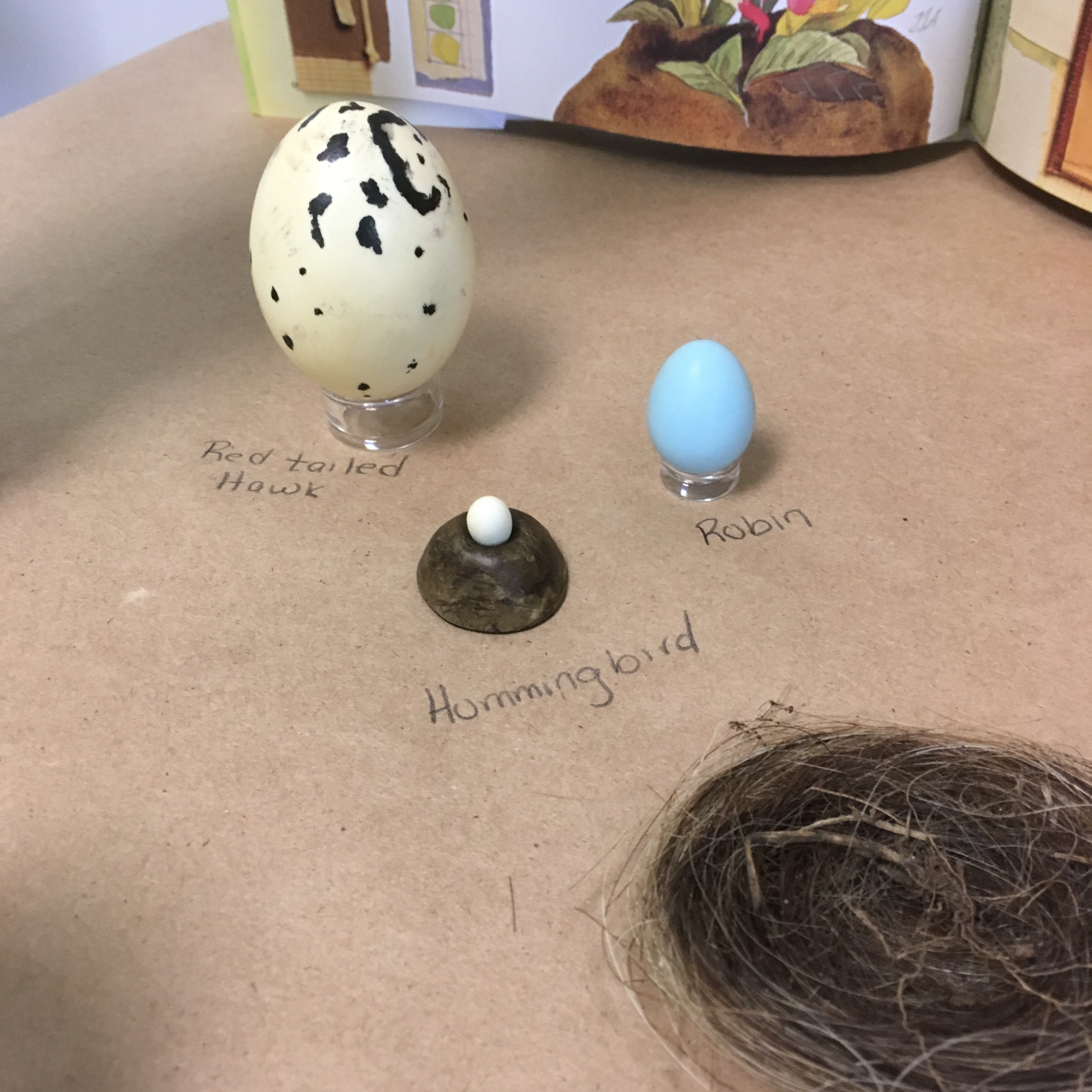 The first printing of 2,000 copies immediately sold out and since then, over seven million have been sold. I certainly own a few myself. He revolutionized the guide book; focusing on the appearance of the birds (and later, plants, mammals, and so on) rather than the phylogenic and evolutionary relationships. Laymen rather liked then… and now.
He died in 1996 at his home in Old Lyme, which is the connection that brings us to the new RTP Estuary Center there. We were the first visitors and received a hero's welcome. I brought children! Hooray!
The exhibits were sparse and slapdash. Some pictures of birds, a collection of Peterson Field Guides, and a bunch of literature about the Estuary Center and CT Audubon. (And a plate of cookies. Can't forget the cookies.)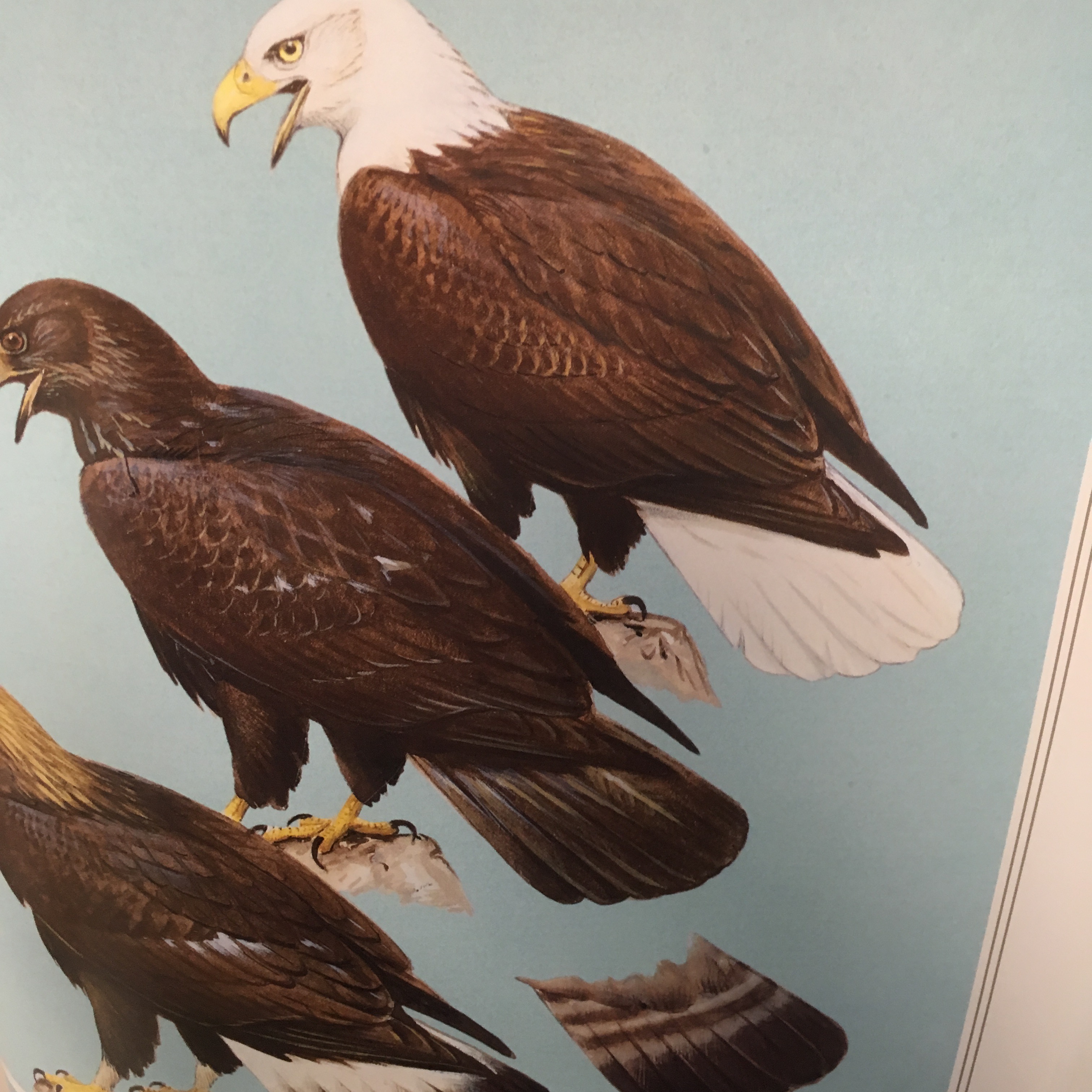 But that wasn't the point at all. Because the true "center" of the RTP Estuary Center is outside. In the field. Wading in a salt marsh. Exactly as Peterson would have liked it.
And who needs exhibits when you have a wonderful staff; intent on involving all guests, especially children? Calvin was immediately whisked away to paint a bird. He, of course chose to paint a bald eagle because the Philadelphia Eagles won the Super Bowl in 2018. We made that point clear to everyone in the room.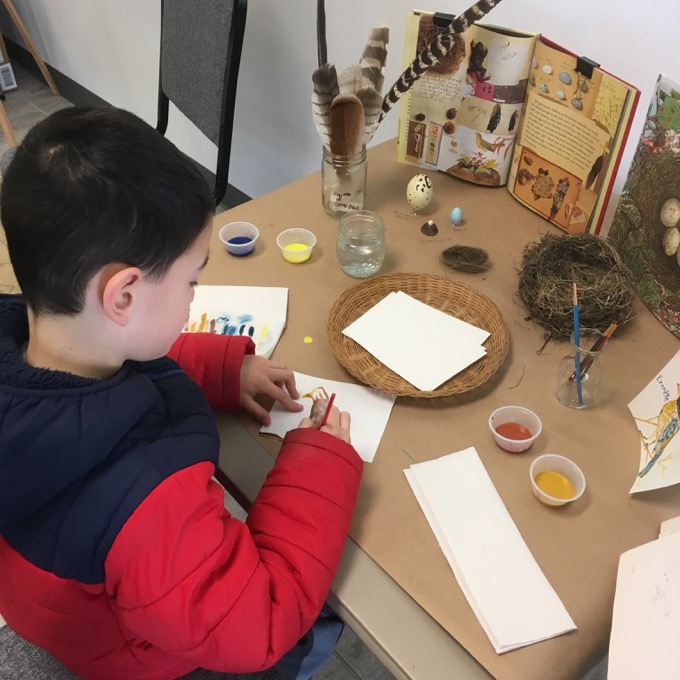 With Calvin chatting away about birds and whatnot, the most amazing thing happened. Damian was asked to take a seat to learn about trees. My antennae went up and I stood sentry behind him, as he sat and fiddled with a magnifying glass.
The woman had no idea about Damian. He had been quietly occupied by his iPad. Now he wasn't. I was scared. Over the course of the next 25 minutes or so, Eleanor Robinson – Director of the Center – was able to engage Damian. About trees.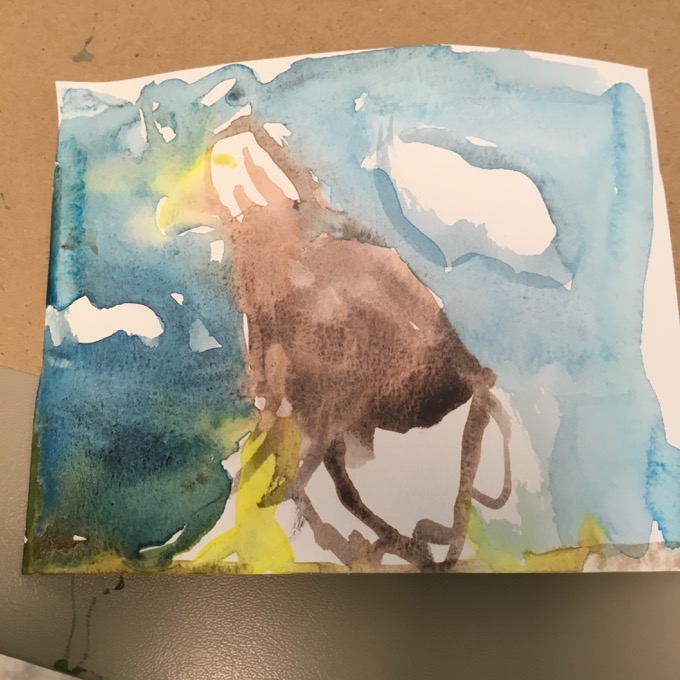 She taught him about tree rings (I noted her surprise upon his telling her he was 12) and leaves. She got him to do stuff and did all sorts of things that often set Damian off on a path of destruction. (If you're new here, Damian has Smith-Magenis Syndrome and among the litany of issues that come with that, seemingtly random violence and destruction is an all too common thing.)
Calvin was wary after a few minutes as well. He stood nearby Ms. Robinson, out of duty it seemed. I love that kid.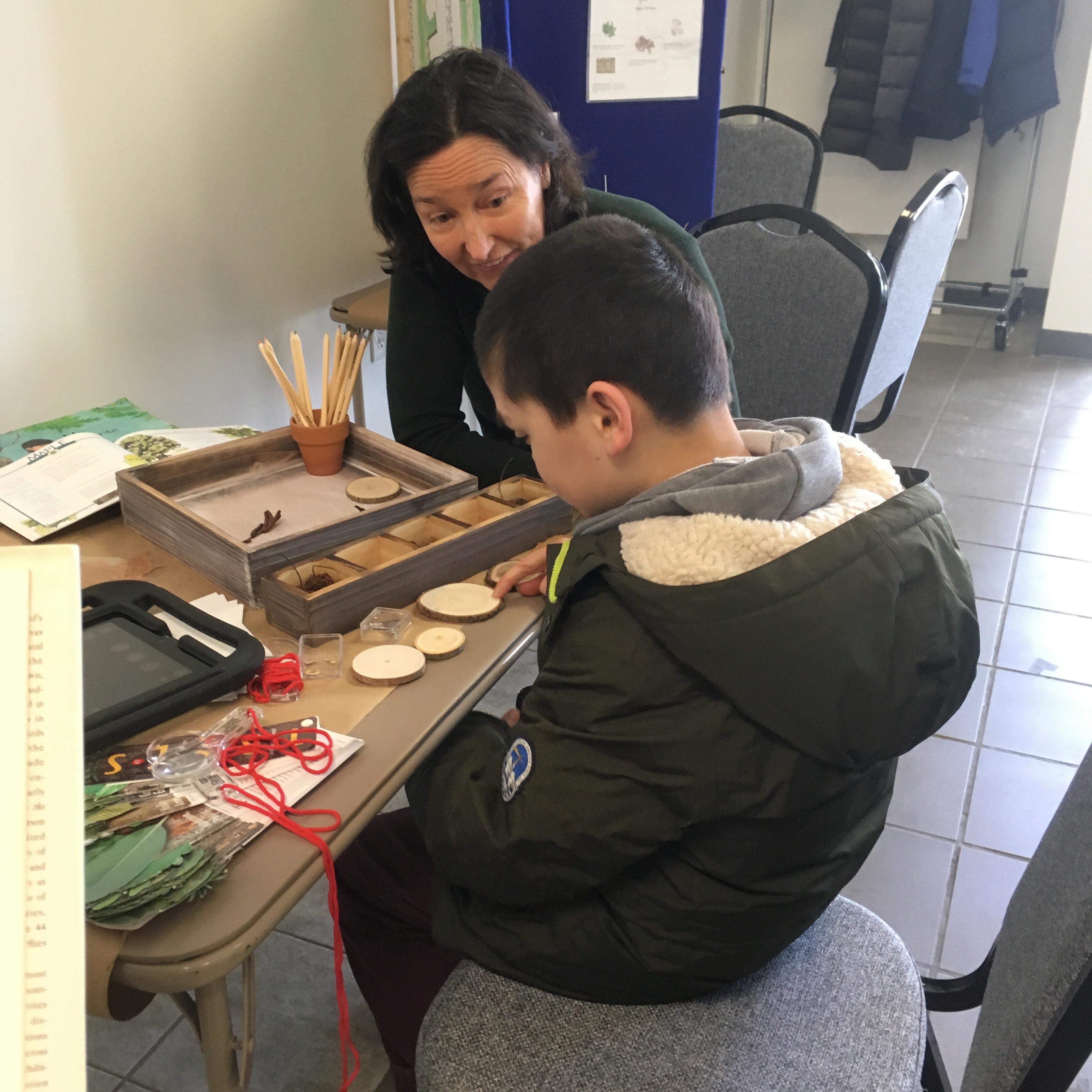 Everything that upsets Damian was happening, yet he wasn't getting upset. Ms. Robinson used his beloved iPad as a desk to do a leaf tracing. She turned off his game without his "permission" to do so. We were "all done" and then we weren't.
The woman is magical. Truly.
Eleanor Robinson has devoted decades to research, education and communication in the field of environmental science… She worked as a high school and middle school science teacher, as well as aboard the R/V Schooner Westward as a Seabird Biology Instructor for Sea Semester in the North Atlantic waters. She was a teacher naturalist for the Denison Pequotsepos Nature Center and the Science Center of Eastern Connecticut.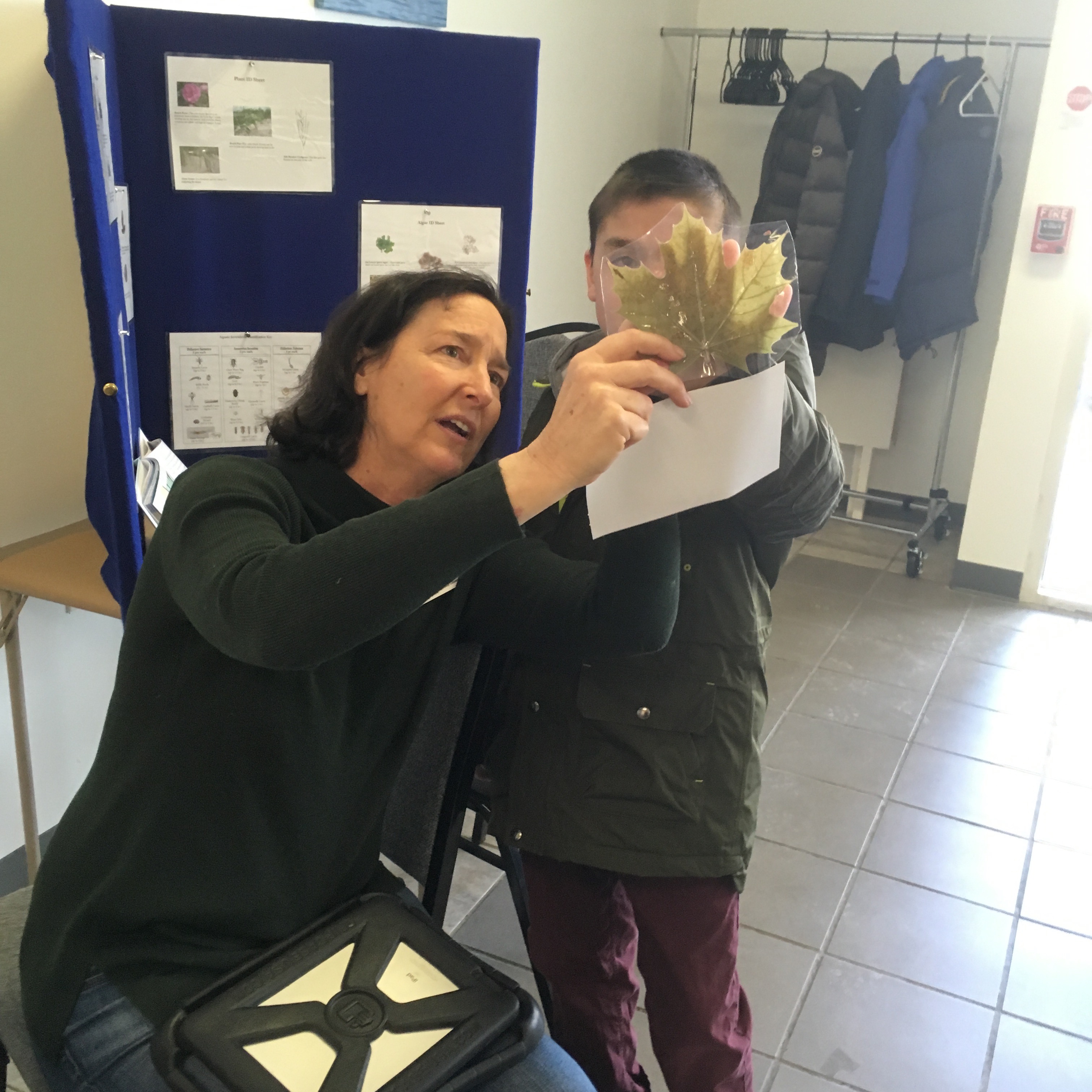 Okay, so she has a lot of experience teaching kids. But I guarantee she's never had a kid like my kid. And yet, she just plunged in with him and treated him as she'd treat any other kid… perhaps with a bit more patience. Okay, a metric ton more patience, but still.
I was impressed. Calvin was impressed. Both with Ms. Robinson and with Damian.
Just as we were about to leave, she asked him to sign his name on his leaf rub. Oh boy. That's it. It's all over now. No way will he… oh my goodness! He signed his name.
Birds are wonderful. Nature is wonderful. And the Roger Tory Peterson Estuary Center next to the dry cleaner and the grocery store in Old Lyme, Connecticut is awesome.
Roger Tory Peterson Estuary Center
CT Audubon