War! Huh! What is it Good For? (Museums)
Tolland Google Maps location
July 15, 2018
Admission time: When it became apparent to me in late spring/early summer of 2018 that I could make it to 400 Connecticut museums, I made sure I made it to 400 museums. One trick to getting there is to go to places like Tolland where a few museums are all within sight of each other.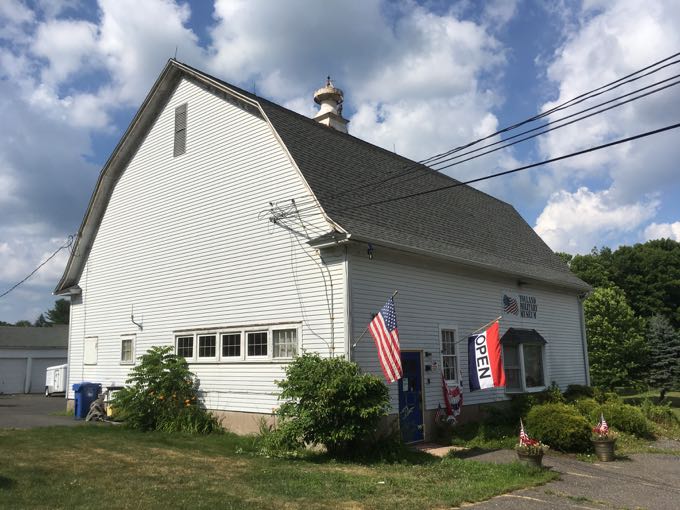 But then reality hits hit when I visited with Damian and realized that there was more to the Old Tolland County Jail Museum than I'd thought there would be – which left literally no time for the Tolland Military Museum. I'm sure you've all been in this very same position, right?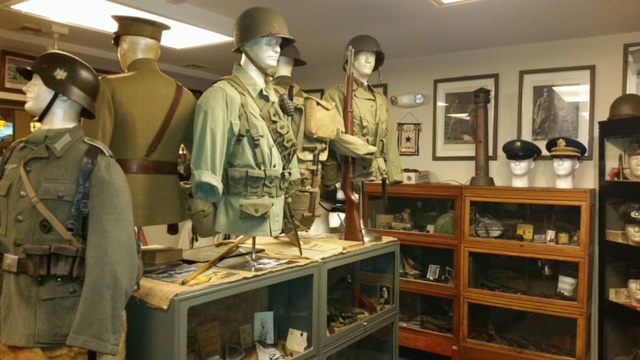 What's a guy to do?
Damian and I exited the Jail Museum via the back door to head over to the Military Museum, but were stopped by… a whole other room of stuff at the Jail Museum! (It's like an old wood shop room attached to the main museum. We made quick work of it.)
The Military museum was to close at 3 PM and it was 3:08 or so. Oh well, we'd be back around these parts someday. Damian, being Damian, just kept repeating at me, "is it closed? Is it closed? Is it closed?" so to get him unstuck from his verbal loop, I went to the door to show him that it was closed.
It was open. (Yeah, the OPEN flag was flying, but I know from experience that often doesn't mean a thing.)
And wonderfully air conditioned on a brutally hot day. Damian just walked right in, found a chair, and sat down. I had to apologize to the man who was closing up for the day and mentioned a little bit about Damian's, um, "ways" before coaxing my son back out into the heat.
But the guy was cool and had absolutely no problem with our late visit. In fact, he seemed pretty excited about it. Okay then, this is how one gets to 400 Connecticut museum visits… by breaking rules!
The Tolland Military Museum is brand new in 2018 and as such, isn't in its final form. I always get uncomfortable taking too many pictures in front on proprietors, so this page is lacking there as well. Just know that if wind up going to this place, there will be more stuff when you go and you'll be able to see what my grainy pictures don't show.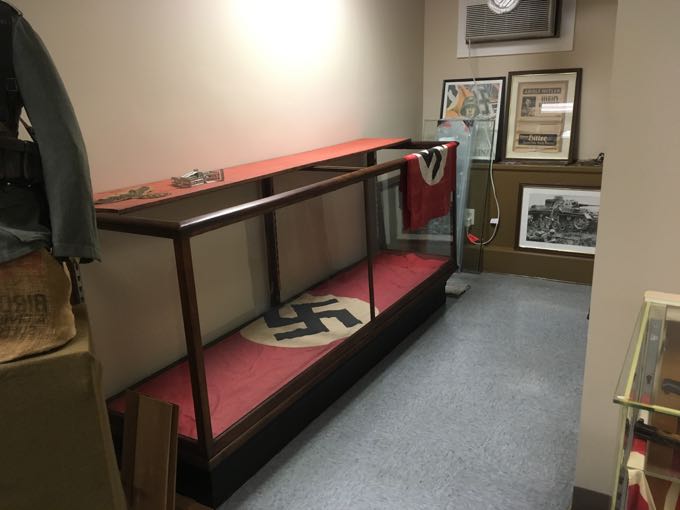 By the way, it's been a tough year for military museums… the ones in Westport and Danbury both closed recently. Anyway, this one just opened, so lets focus here. This one is one Mr. Rich Provencher's baby. This is his collection as I understand it. (He wasn't the guy showing us around.)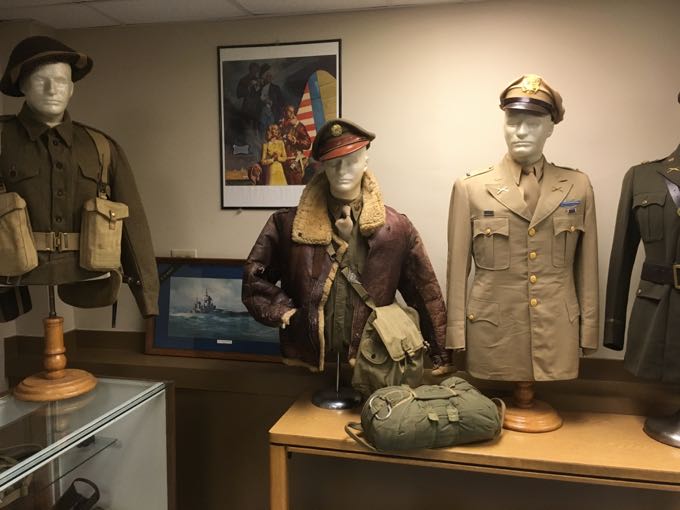 Provencher wasn't just a weird military fanboy either, he enlisted in 1982 and made a 21-year career in the military. But he never stopped collecting military stuff from childhood. His giant collection outgrew the space at the American Legion building in Vernon, somebody knew someone in Tolland, the barn behind the Jail Museum was vacated by the state police, and … it all worked out.
Tolland now has a Military Museum. The collection is mainly WWI, WWII, the Korean War, and the Vietnam War. There's lots of Nazi stuff including, I was told, a piece of the Reichstag. I think. Since my visit was early in the museum's life, there wasn't too much in the way of explanation yet. (There will be.)
There is a ton of stuff here and if this is your kind of thing, you can't have a better afternoon than this place and the New England Civil War Museum just down the road in Vernon. Get Your War On!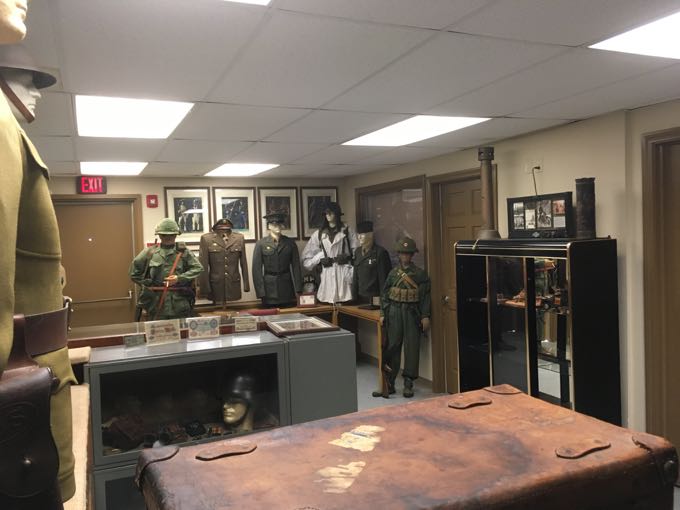 Tolland Military Museum (Facebook page)
CTMQ's Museum Visits