Olde… and Gone
Olde Burnside Brewing Company, East Hartford
Multiple visits over the years
After 17 years, the brewery ceased operations in early 2018. The brewery was purchased and is now occupied by the East Hartford Brewing Group and they also bought all the Olde Burnside branding and recipes. This page was written when I knew the end was nigh.

Founded in 2000, at the location of the historic Burnside Ice Co, Olde Burnside Brewing is an artisan brewery dedicated to producing well-balanced, high-quality brews with distinctive flavor and character. Using only the choicest ingredients coupled with our own unique pure water source located on our property, with similar mineral characteristics as the water in Burton-on-Trent, Olde Burnside Brewing handcrafts traditional ales with a Scottish twist. Brewed in small batches, our beer is never filtered or pasteurized and contains no preservatives, additives or stabilizers – just great full-flavored fresh-from-the-brewery taste! We spare no expense in importing most of our specialty malt from England, where they have been malting grains for centuries. It is with these rich, aromatic malts that we achieve the depth of color and flavor that create our world class brews.
That's a fair and accurate description of the brewery. It also hasn't changed in over a decade…
I've watched the brewery grow from its infancy, become a standard-bearer of the local industry for a decade, and, after a series of missteps and missed boats, wither away into near irrelevancy.
And that sucks.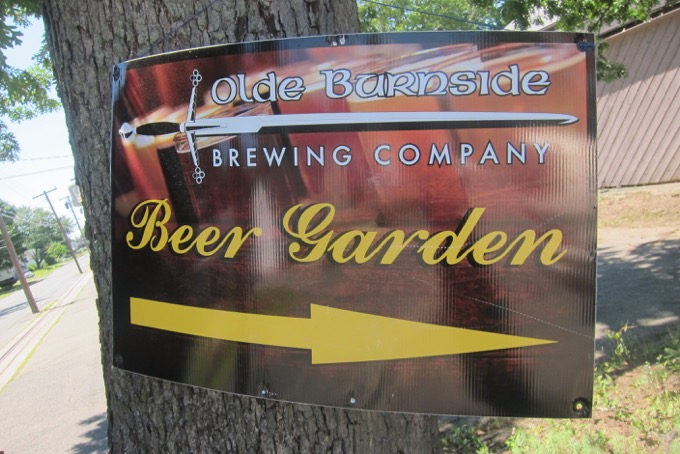 It makes me sad. It's been painful to watch as the brewery has been selling off kegorators and other equipment through 2017. Stuff that didn't sell? They raffled. The brewery has been up for sale (if you knew where to look) for the entirety of 2017.
What's weird is that I didn't see anyone connect the dots while all this was going on. The reason for selling, according to the real estate listing, is that McClellan family patriarch Bob wants to retire.
Well, I'm sure he does. His sons have helped run the show for years and perhaps have other callings. Full disclosure: I've known one of those sons, Jason, for a long time. He hasn't been directly associated with the brewery since 2016 or so. I did not contact him for any info on this page.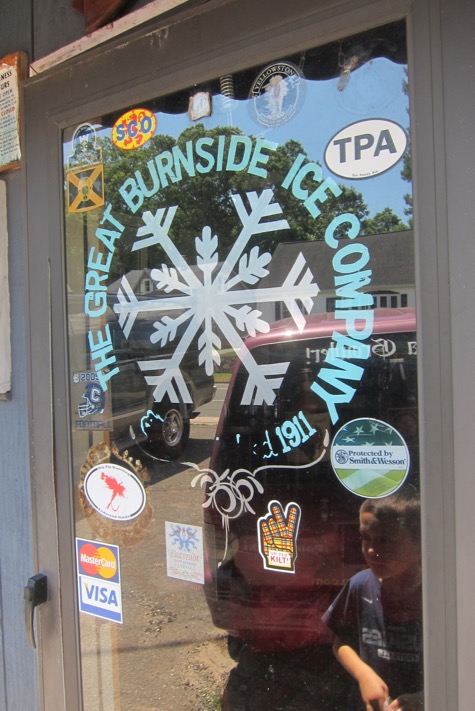 How did we get here? Hm. Let me start with the fact that I have no REAL knowledge of the situation. I only have my opinions and suppositions. Some of which are probably unfair and untrue. And please know that not only has the brewery been very nice to me over the years, but they've also complimented this very website (beyond just the dumb beer stuff). So this isn't super easy for me to write, but here goes…
Olde Burnside rode high from the early 2000's until, let's say 2013 or so. For their first decade, the only Connecticut brewery that offered any sort of competition was Hooker. At local bars if you wanted to drink local, you had a choice of Olde Burnside's Ten Penny or Hooker's Blonde Ale.
Seriously man, that was pretty much it. FOR A DECADE. NEBCO's Amber Ale might have snuck out of New Haven/Norwalk once in a while and Cottrell stuck to the other corner of the state.
Drinking a Ten Penny made you the cool person at the bar. The "In the Know" person. It was delicious, well-made, had an air of European authority, and came from East freaking Hartford.
Olde Burnside was a huge part of Pipes in the Valley, one of the first brewfest type events in the state. They have always been incredibly charitable. Personally, the McClellans and Olde Burnside were wonderful to me when I began running small-scale fundraisers on my own.
Then Governor Malloy was elected in 2011, took office, and helped facilitate sweeping changes to the state's brewing industry. Suddenly, breweries were way easier to open! Onsite sales became legal! Heck, soon thereafter full pours were available!
Everyone was happy! The first "nu wave" of Connecticut breweries were born… Relic, Back East, Beer'd, Two Roads… Distribution options expanded. New styles of beer were being brewed!
And Olde Burnside stayed the same. Ten Penny, Dirty Penny, Penny Weiz, keg distibution only. What did it matter? They had a billion accounts across the state. Life was good.
Twelve breweries? No sweat. IPA's were a fad anyways.
Then it got really crazy out there with the second wave of new breweries. Canning lines and mobile canners. Sours, IPAs, DIPAs, NEIPAs out our ears.
25 breweries? No sweat. The new guys weren't going to get the shelf space or taplines anyway.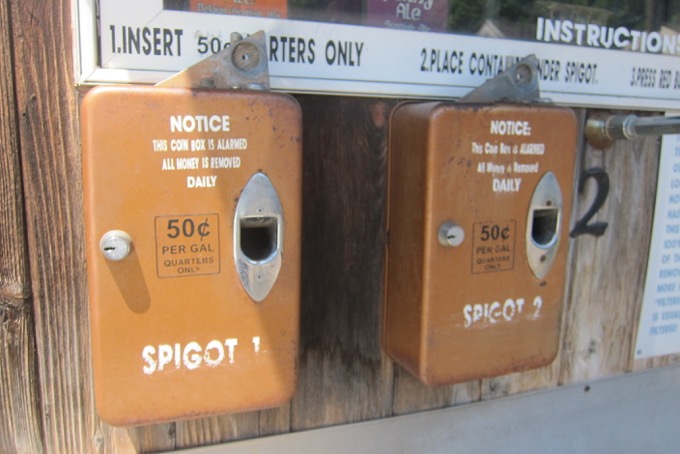 Then it got REALLY crazy out there with the third wave of new breweries. Expanded taprooms, food trucks, onsite can sales, social media marketing.
40 breweries? No sweat. "People are leaving Connecticut in droves," "just a fad," what do homebrewers know about running a business anyway?
Then there were over 50 in late 2017, many with onsite pizza ovens, event space, and canning lines. By the end of 2018, Connecticut passed the 80-brewery point and… it appears that, yes, Olde Burnside has become a victim of being, well, Olde.
With each new iteration of the industry; each new gain for the consumer, Olde Burnside seemed to either thumb their nose or try to play catch-up way too late.
They added their "Brewtanical Garden" in 2013 or so, but it has always been seasonal – as it's outdoors. The brewery itself is just not able to host humans and the handsome covered patio in the parking lot behind it could just never compete with other breweries' indoor efforts.
They never offered real tours and besides, the true intent of their brewing space was to run their ice-making business. I've been in the brewery area and, while I find all brewery tours rather dull and repetitive, a tour of Olde Burnside would just be sort of weird.
I don't think they ever obtained the licensing to serve full pints. They didn't do much on social media. They never bought a canning line or contracted with a mobile canner.
And perhaps most importantly, they never really adapted to the changing consumer palate.
Scottish obstinance? Y'know, there was probably some of that going on. I can't tell you how many times I became aware of an Olde Burnsider bashing the nuskool beer styles. Most brewers hate hazy "NEIPA's"… but they brew them. They simply need to brew them. Olde Burnside never did in any real viable commercial way.
Which I kind of like in an old-guy curmudgeon way, I must admit.
Olde Burnside dabbled; their Mons Meg DIPA was a wonderful beer that only appeared a few times. Their attempts at sour beers was less successful in my opinion. They just never chased the changing consumer. Their longevity and clout served them for more years than a newer brewery would have been able to continue, but it was unsustainable in the long run.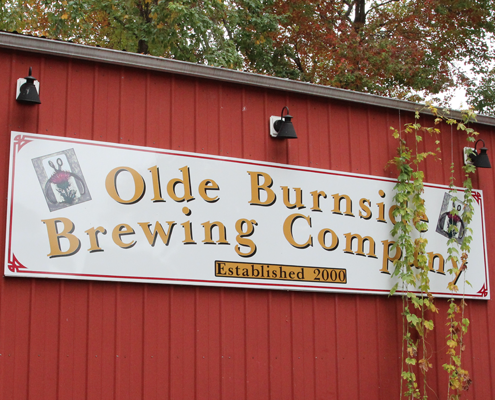 I will eternally have a soft spot for the OG OB in my heart. I always appreciated, in my own way, their commitment to early century beers and tactics. Their charity, Jason McClellan's honesty with me over the years (again, I did not contact him for this article), for introducing me to wild ales, and for forging a path for many breweries to come.
When I told my wife that Olde Burnside was calling it a day, she paused and said, "that makes me sad."
Because again, if you've been legally drinking for 20+ years in Connecticut and always cared about what you were drinking, this hurts.
I wish Bob and Gail many years of a healthy and happy retirement; may a hazy IPA never cross your lips, good sir. Thanks for the memories… and the beer!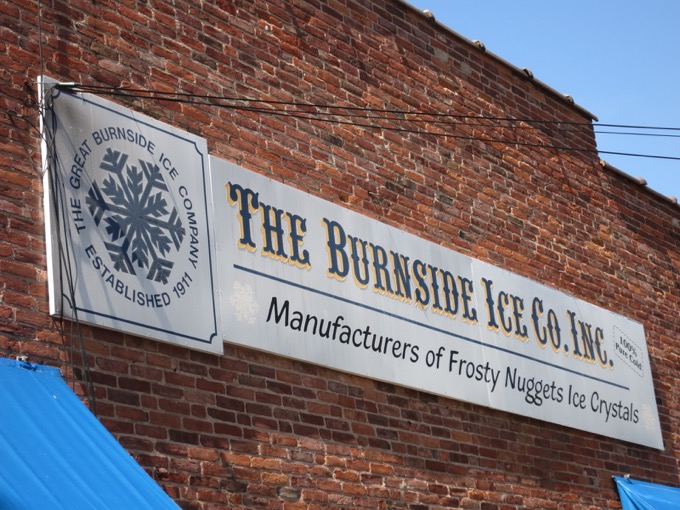 CTMQ's page on CT Breweries and Brewpubs