The Kids are Alright
Stamford (Google Maps location)
February 28, 2020
The state's flagship university has refocused its branch locations in the early 2000's. They closed the Torrington branch, moved the Hartford one, and invested fairly heavily in the Stamford one. (Which, as Connecticut's most modern city, only makes sense.)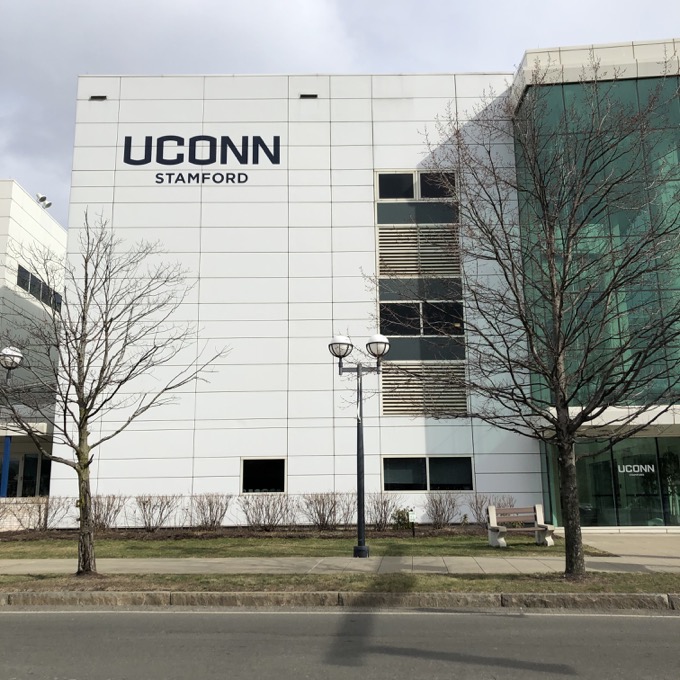 There are some gleaming new buildings and on campus housing in Stamford now. There's also an art gallery! It is named "Art Gallery" and it is housed in the main building with the bookstore and the cafe and the ping-pong tables and the classrooms and the… pretty much everything else I think.
Damian and I arrived amidst some gallery pandemonium. Several harried people were running around putting the finishing touches on the gallery for what I later learned was a big fete honoring the end of 2020's Black History Month. As a result, we kind of hustled through the joint and didn't really spend too much time reading every caption.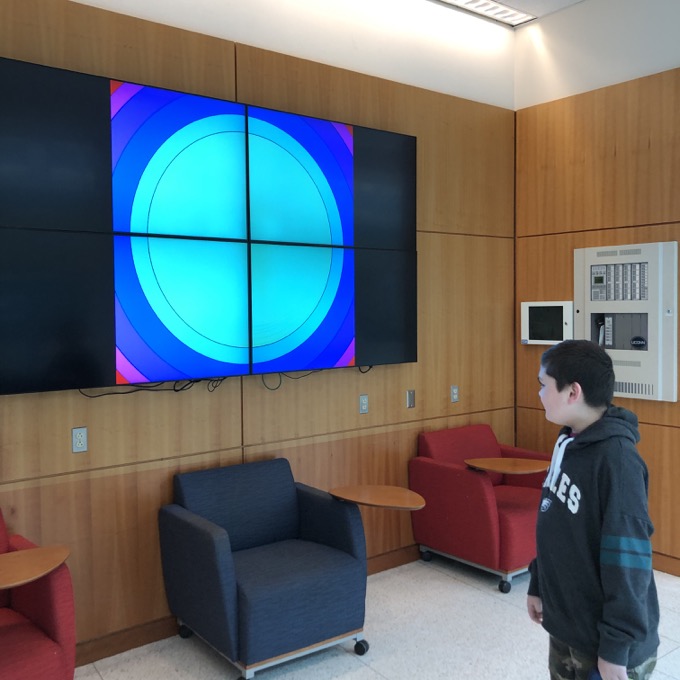 The exhibit on display was art created by over 200 Stamford and Norwalk students, grades K-12. There does not appear to be any permanent collection down here at Stamford… though since UConn itself has a fairly impressive collection, I suppose that statement needs an asterisk.
But this gallery isn't the place to display that stuff; at least from my perception of it.
The purpose of the UConn Stamford Art Gallery is to support the University's educational mission by stimulating active learning and dialogue about the arts and the creative process. In fact, Faculty members have brought their classes into the gallery as a means of incorporating an exhibit into their course's curriculum. The gallery offers visitors a welcoming environment, which attracts regional artists and community members to a high caliber exhibitions and programs.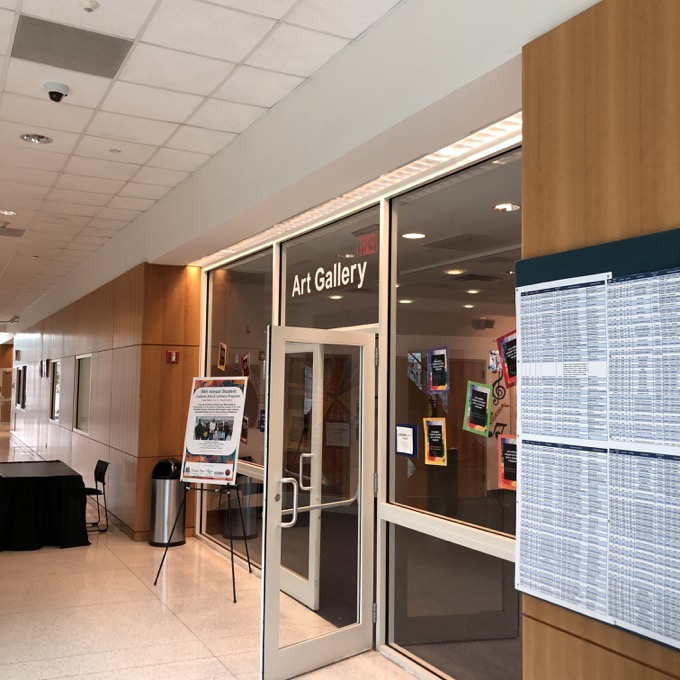 In other words, if I may… the campus's art teacher brings his or her class downstairs to the gallery to look at the art and they somehow make it into a collegiate learning experience. I'm not saying that's not a valid way to spend an hour, but… that's not really a valid way to spend an hour.
The gallery itself is pretty large and open space. Well lit and almost forces all campus visitors and students to at least think about peeking into it.
UConn Stamford Gallery showcases both emerging and established artists, with a special emphasis on the works and themes of traditionally underrepresented groups, local/regional artists, interdisciplinary artworks, and diverse mediums and perspectives.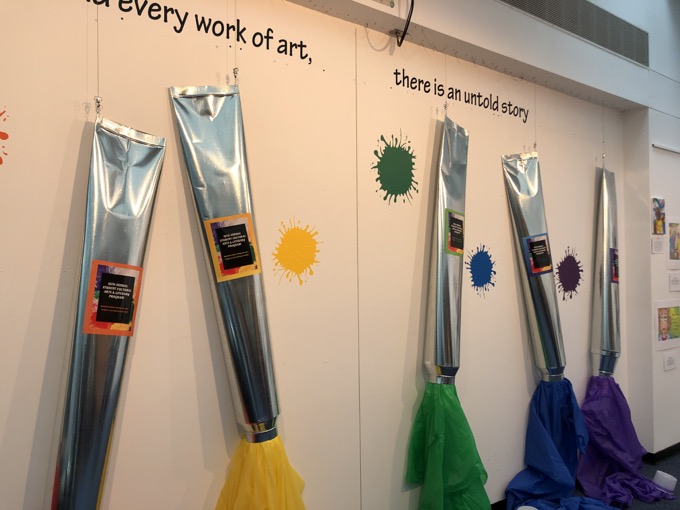 Cool. And who is more underrepresented than high school students of color?
I won't pretend to know anything about anything in this show, other than a bunch of kids did their best. I felt really weird taking pictures with parents and administrators putting the finishing touches on the gallery for their big to-do the following day.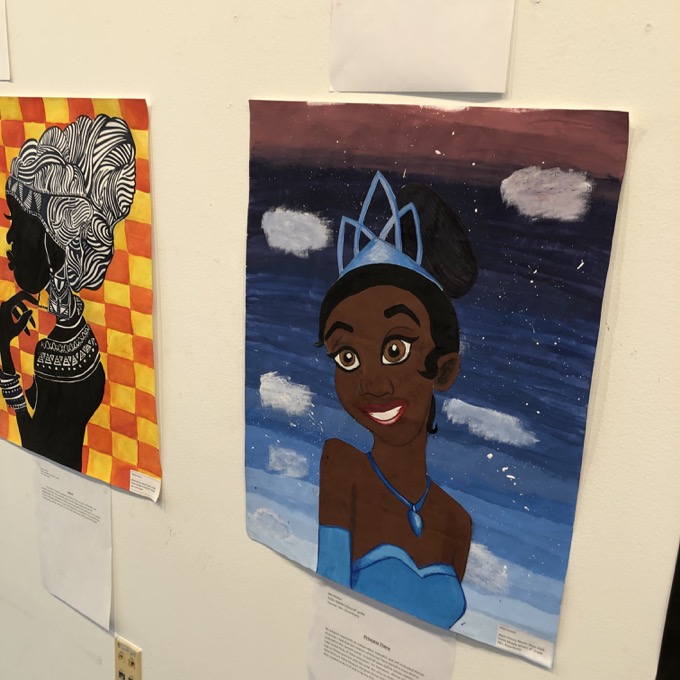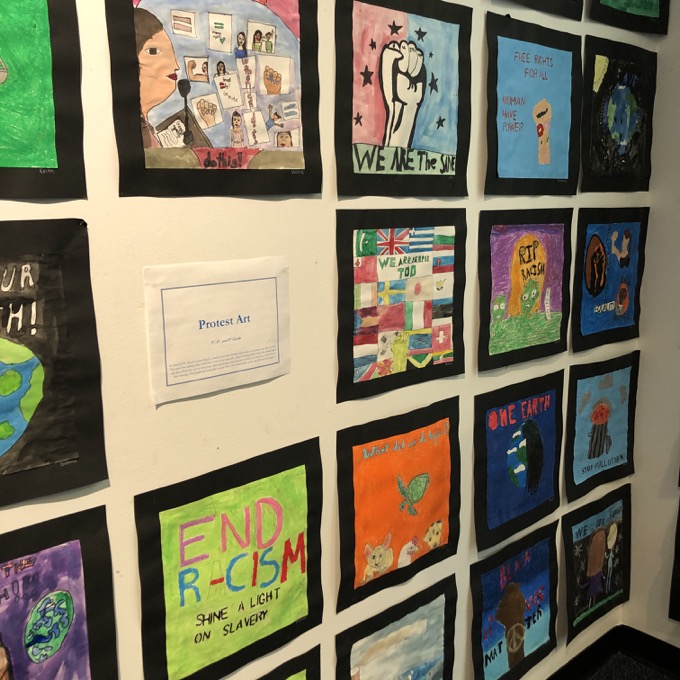 But good job, kids! Important and powerful stuff!
Yes, you are right. I visited this place just to visit it to check it off my list of 700+ Connecticut museums. I'm entitled every now and then.