Internet Famous
Almost Famous Brewing Company, East Granby
April 2021
Here's an odd quirk about this brewery that looks like every other brewery in a nondescript business park in a nondescript section of a Connecticut town: It was featured on WFSB's "Something's Brewing" segment not once, not twice, not three times, but… six times.
Six.
Times.
I haven't done the research, but most breweries are featured once. A handful twice. Maybe a couple thrice. Why in the world Courtney Zieller was asked to come back to this place over and over is a complete mystery to me – and why they kept airing her segments here is even more mystifying, because it was pretty much the same piece every time.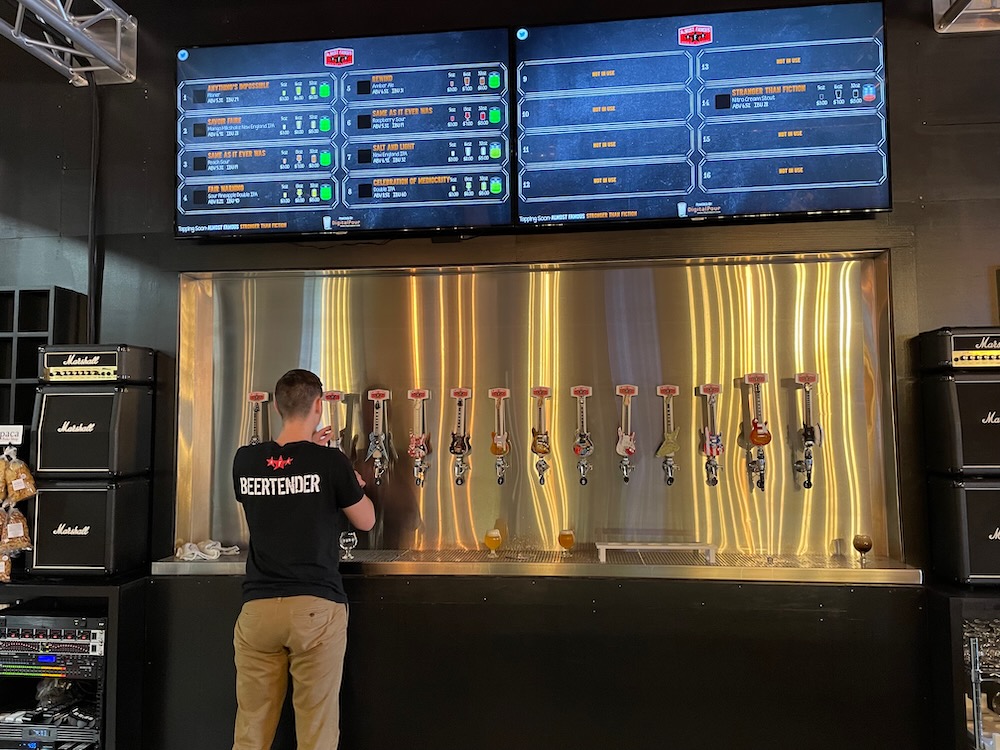 Maybe Courtney (who's great! and sadly no longer at WFSB as of June 2022!) lives in East Granby. Maybe these were all done before flights out of nearby Bradley Airport. Maybe someone at WFSB is close friends with the brewery owners. Or maybe the station took the name "Almost Famous" and thought it would be funny to make them WFSB Internet famous.
Laugh all you want, but I'm the idiot who watched most of all six segments – which were all aired over a relatively short 18 month period or so – for one reason: I wanted to know why Almost Famous Brewing call themselves Almost Famous Brewing. I got my answer… sort of… but let's go back a few years before Almost Famous was Almost Famous.
Owners Chip Glanovsky and Jim Wilfinger (also the head brewer) had the idea of opening a brewery for a long time. In fact, they registered their business as Blind Faith Brewing Company in 2018 or so. I remember at the time being confused because there was already a Blind Faith Brewery out in Colorado.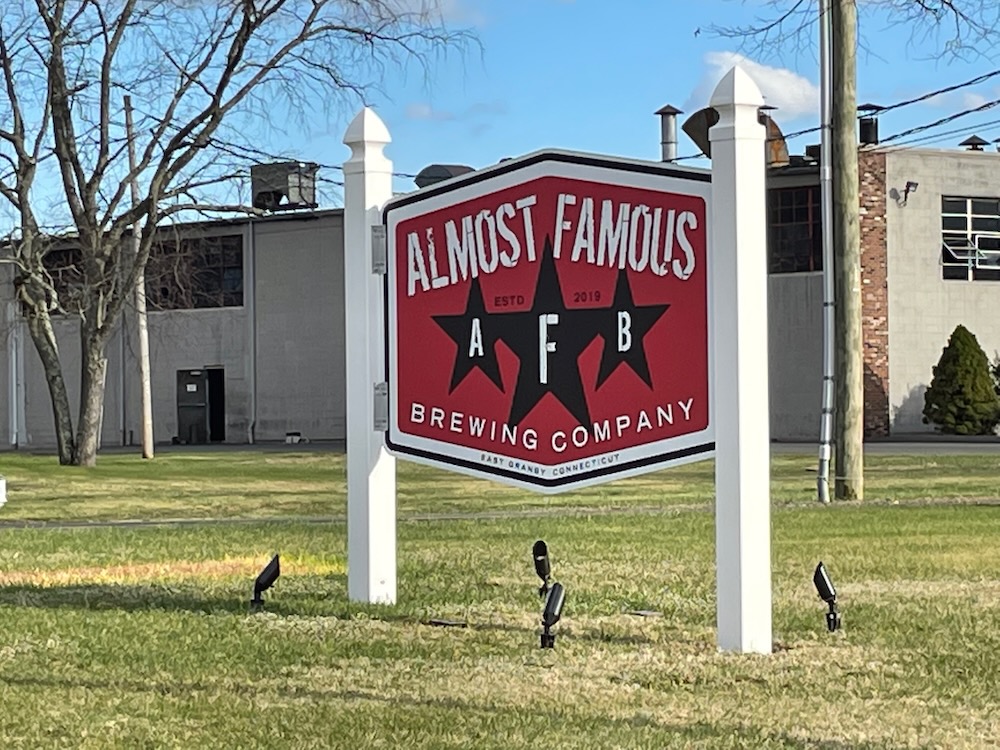 Years passed and they became Almost Famous Brewing. Colorado's Blind Faith Brewery closed. Google searches turned up things on Almost Famous like:
Alluding to the state of emptiness, Almost Famous Craft Beer Bar was conceived to be a space to provide clarity to the experience. Adding nothing to influence and taking nothing away to distract from the emphasis of the subjects within the space. We want to push the boundaries of what defines how a craft beer bar should be.

Conceptualized with minimalism in mind, the bar was designed to be an environment devoid of unnecessary aesthetics. Every detail from the design of furniture, tableware, menu board, and even the coasters was selected with careful restraint, to achieve simplicity in form and function. A concept that was further enhanced by the choice of basic shapes and monochromatic palettes in the overall aesthetics of the interiors.

We want this objectivity to be translated into nothing short of a memorable experience with the emphasis on people, food and craft beers.
Okay. Wow. Not quite the typical Connecticut nondescript business park brewery then. Now I understood why they were on TV so much, and – what's that? That description is from Almost Famous Craft Beer Bar in Singapore? East Granby wasn't getting a cool spot "devoid of unnecessary aesthetics?" Darn.
No, we got this:
Almost Famous Brewery in East Granby, close to Bradley International Airport pouring the best hand-crafted beer in town five days a week. Come for the fresh beer, family-friendly games, outdoor seating, live music, and stay for the fellowship and potential fame!
Okay. For one thing, this is the only brewery in town so claiming to be the best is a bit ridiculous. But what is this thing with fame and being famous? The brewery's social media only features musical acts and trivia nights. They hardly ever play up their own beer which, you know, a brewery should do now and again. If they want to be famous. Or at least almost famous.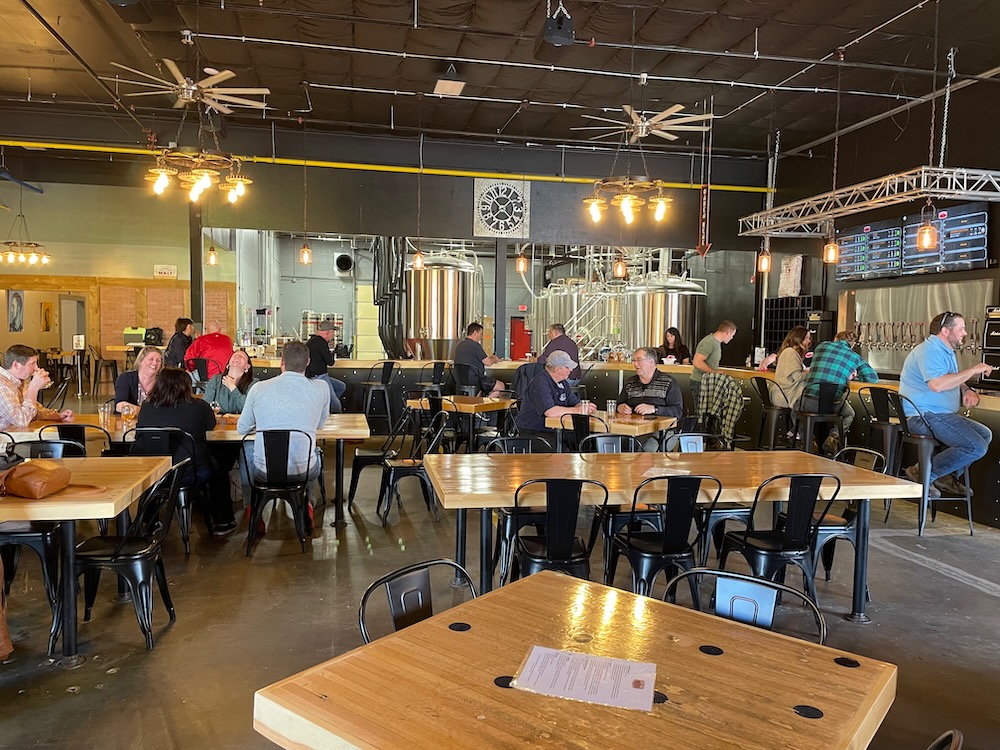 Their space is huge. They did a great job transforming whatever it used to be into a taproom. The bar is nice, there's tons of seating, and what the heck, there are three separate rooms which can be rented out or used as "overflow" for patrons. The rooms are well appointed and Almost Famous features local artists which is always a cool thing to do. You can also sit out in the parking lot on the patio.
According to Glanovsky, there's space here for 100 people outside and 180 inside. Ambitious. I visited on a warm late Friday afternoon and there was a good 20 people there. There was also the brewery dog, Koda (spelling?) who is beautiful and friendly. I liked the dog, and I'm not much of a dog person.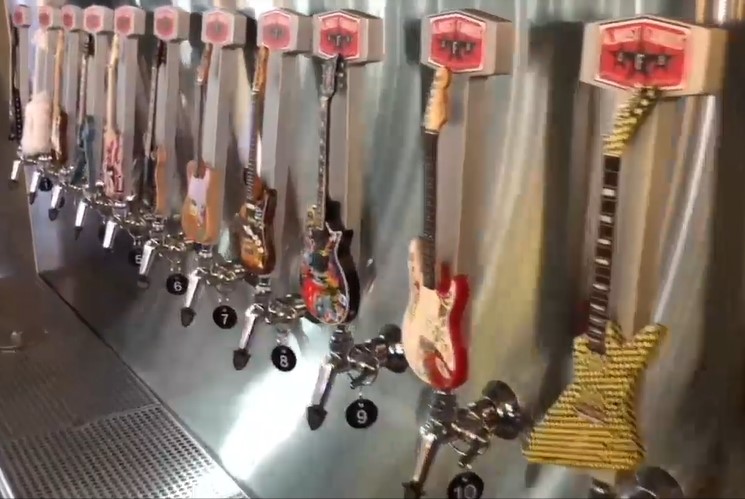 I ordered a flight at the bar and, man, these guys put a lot of money into this joint. They had nine of their beers on tap but by the time you're reading this, they should fill out all 16 lines or so. They're all about the Rock 'n Roll here, and the tap handles are electric guitars. Cute.
Anything's Impossible Pilsner was first. This was not a good pils, despite their best efforts with Saaz hops. It was gritty and had an odd flavor – which is what happens when trying to do proper pilsners and you don't quite nail it. Moving on.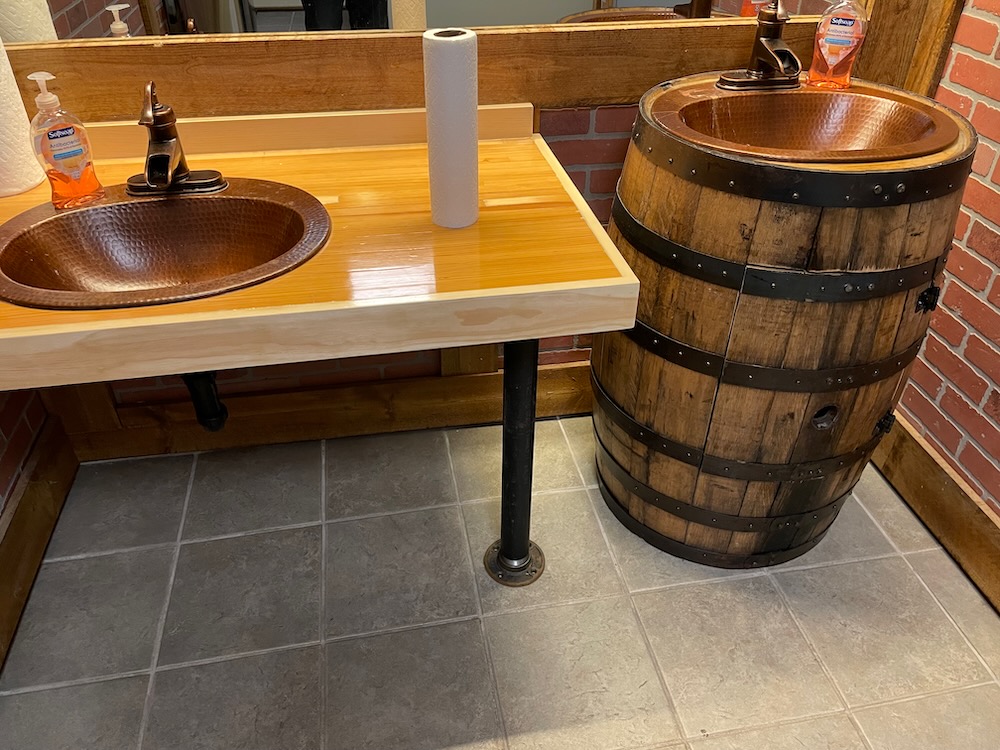 To a peach sour? Sure, why not. It was actually pretty good with a good balance of peachiness and sourness and beeriness. I've had worse.
Of their nine beers, four were IPA's – at least in name. One was a "milkshake IPA" that no one in their right mind would ever want, one was a double that I didn't want, and two were New England IPAs. Sigh. No pale ale, no normal IPA. I got the two NEIPAs and both were okay enough. I remember nothing about them so that's probably a positive thing. One was tropical and citrussy (Salt and Light) and the other one was tropical and citrussy (Celebration of Mediocrity).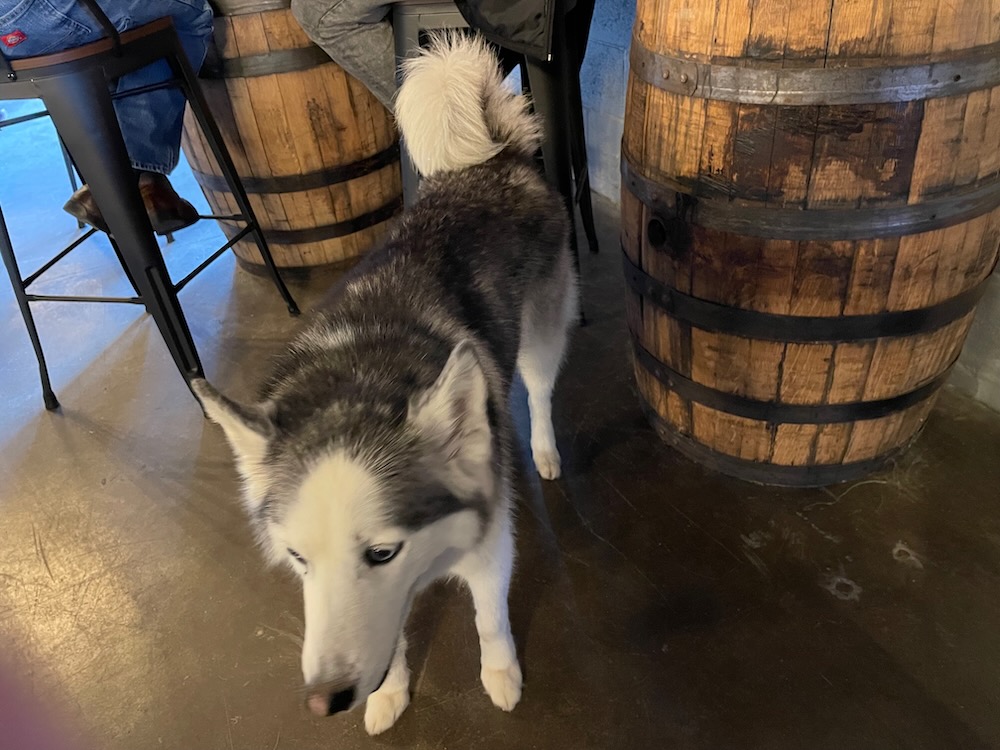 The stout was stouty.
As I looked around at all the nice new TV's and watched the few patrons smile at Koda, I watched the bartender robotically wiping nothing off the gleaming bar. I gazed at the rows of gleaming tanks and fermenters filled with beer that has no distributor or accounts at bars or restaurants. I thought about how East Granby isn't exactly a destination town and even though this place was just off of busyish Route 20, it's still sort of hidden among dozens of similar looking buildings. I thought about how this place is the culmination of the shared dream between two men. And I thought about how unsustainable so much of this industry, in this format anyway, is.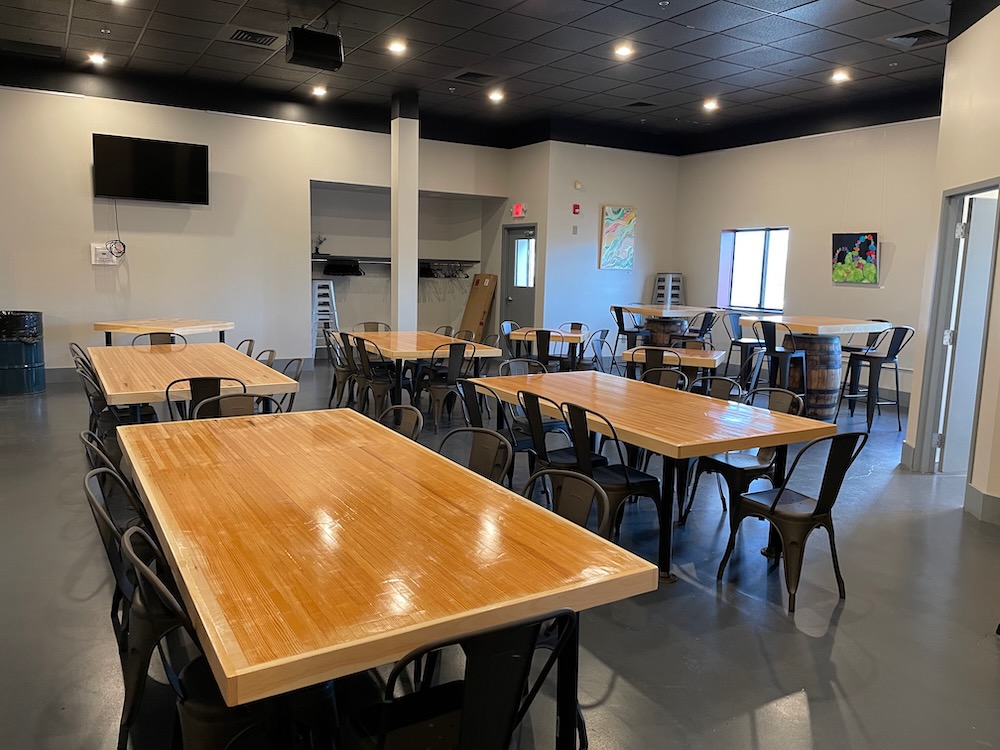 Breweries are no longer fascinating. Even though with over a hundred in our small state now for a few years, most survived the pandemic and many have entered distribution partnerships. But these breweries, the Almost Famouses of the world, if they're not putting out amazing beer or in an awesome location or contracting or… something more to keep the money coming in… I just don't know. All the WFSB features in the world – and this place surely got that – aren't going to make you famous.
Speaking of which, what is up with the name? I finally got my answer in the 5th television feature. Apparently, the name is to honor "all those people who almost got famous but didn't." Nicola Tesla was mentioned as an example of just such a person. Which I thought was an odd example, but whatever.
So there you have it. Another brewery in another town that makes and serves beer and has food trucks and trivia nights. Next time you agree to pick someone up at the airport and their plane is late, this is as good a place as any to hang out and wait with a cool dog. That's an Almost Endorsement.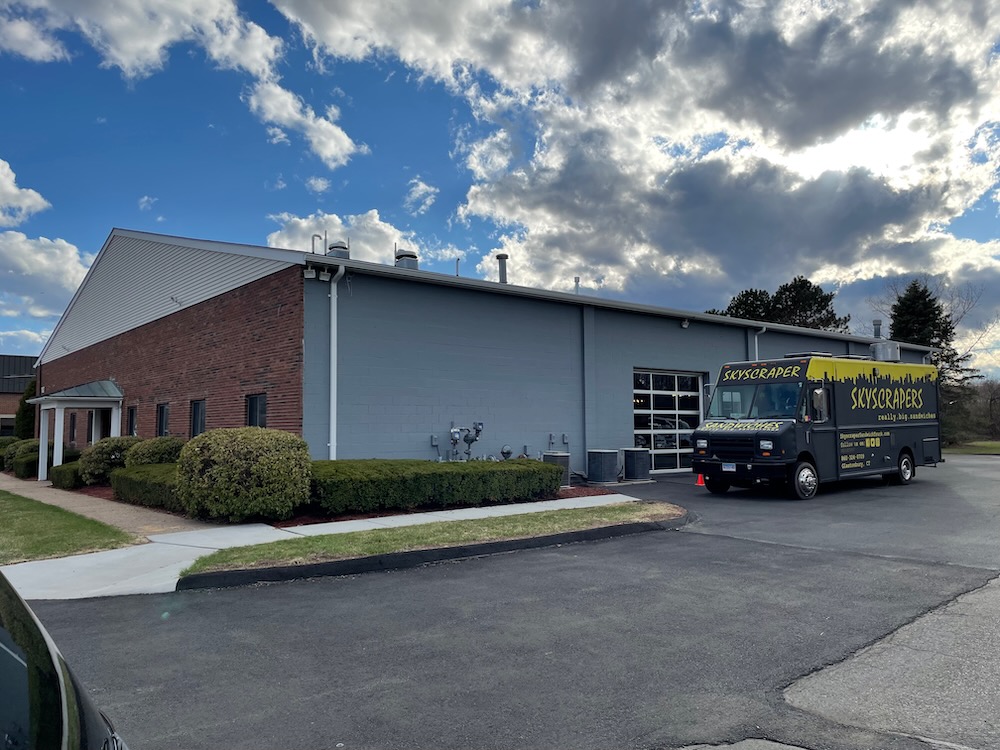 Almost Famous Brewing Company (Facebook page)
CTMQ's page on CT Breweries and Brewpubs