Get it Together, Bloomfield
Annoying Bloomfield Roads
Y'all know I love my weird/bad roads in Connecticut. Here are two more, for your viewing displeasure.
Plain Ol' Terry
This has bothered me for years. Bloomfield has Terry Plains Road and on the other side of Talcott Ridge, Simsbury has Terry's Plain Road. (I have a post all about Terry's Plain in Simsbury; trails, history, ferry, etc.)
The area is named after a guy named John Terry. Therefore, Simsbury is correct. Especially since Terry's Plain is the plain in Simsbury near the river. Weak, Bloomfield, weak.
The Cigna Curve
This is one of the worst sections of road design in the state. If you're not from these parts and you have to navigate it, good luck. Cottage Grove is a two lane road heading west from I-91 for miles. Then this happens: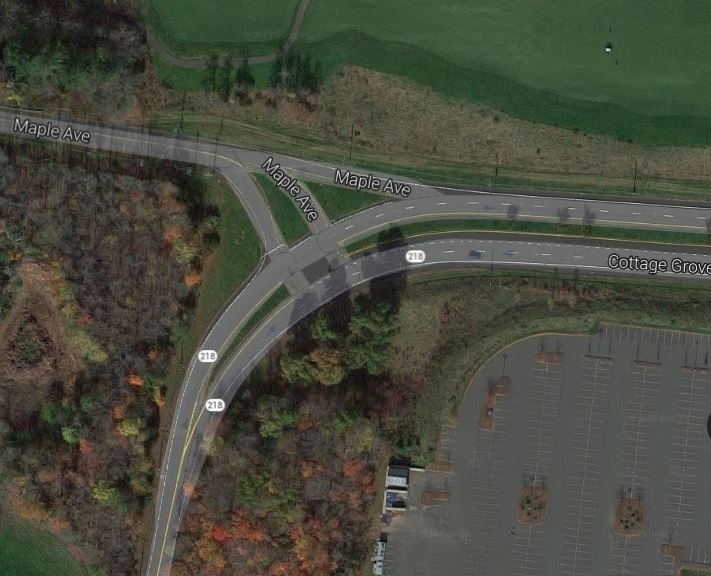 Oof. People in the right lane, assuming they're not going straight, have to merge left on a 90-degree left hand curve. With crossing traffic. And people coming the other way who want to turn left across traffic, have no left-hand turn lane of any consequence to do so.
It's an insane bit of engineering which leads to dozens of close-calls a day. And since I have to navigate it all-too-often, I thought I'd whine about it here.