Thanks for the Memories
Ashford Memorial Park, Ashford
April 2017
Finding this place is half the battle. Tiny little one way roads, neighborhoods, seasonal openings… but find it I did and a-hikin' we go.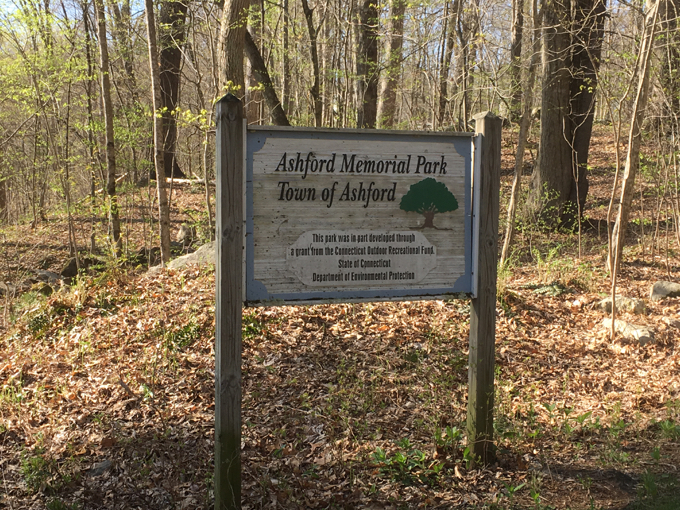 Ashford's Memorial Park is really nice. The soccer field is pristine. The playground looks fun for little kids. There's a nice little picnic pavilion and it hugs the Mount Hope River.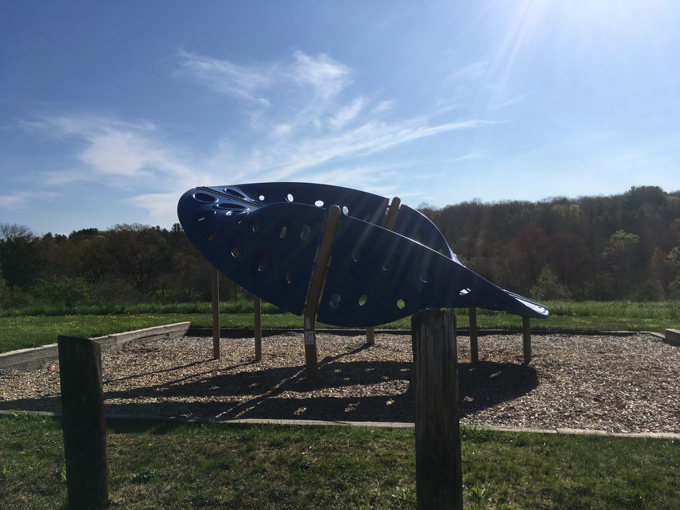 I found it empty on a Sunday morning and immediately began jogging down the stone dust path. I have no idea what these structures off in the brambles are, but they looked like old soccer goals.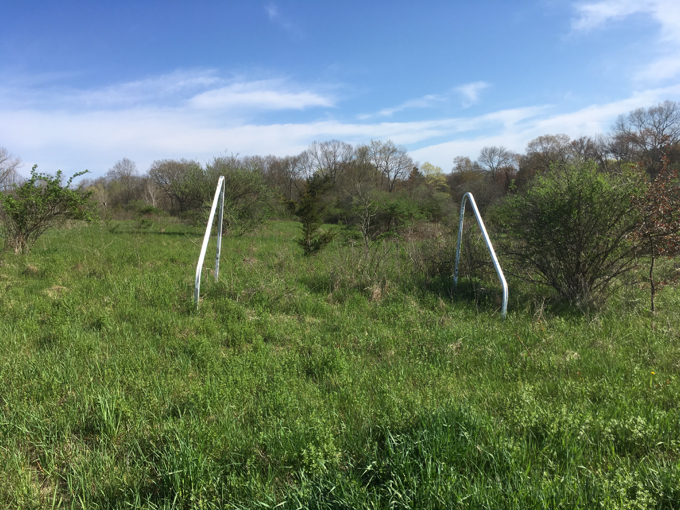 But why would they be there? The rest of the park is as clean as a whistle, so there must be some weird purpose.
Shortly after that, I found the purple blazed trail that follows the river. Of the two Ashford trails managed by the town itself, this one is far, far superior to the one at Pompey Hollow Park.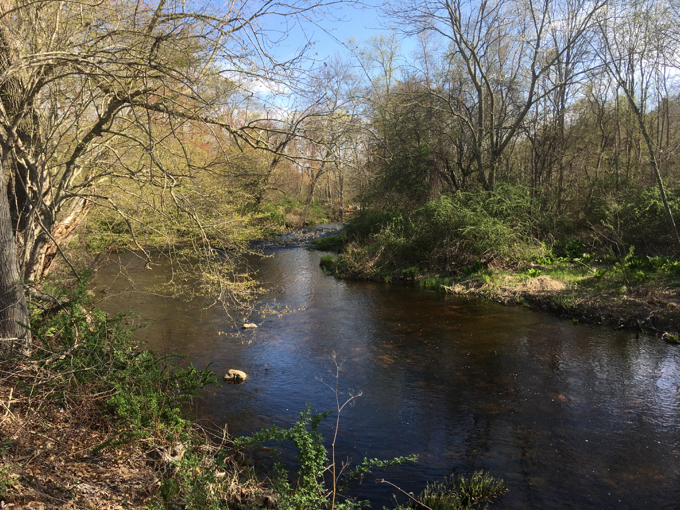 In fact, it's quite lovely. There's even a little beach along the river!
Man, when you live in Ashford, you take what you can get.
The trail extends quite a ways but is merely an out-and-back affair – though you can cut up to the stone dust trail that encircles the sports fields as well.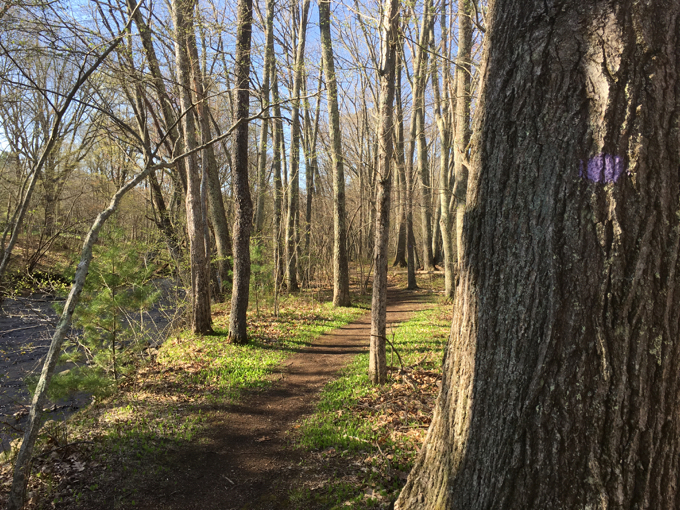 Okay, that's really all you need to know. Other than the fact that the park is only open from mid April through mid November.