Circumstance Brought Me to Pompey
Pompey Hollow Park, Ashford
January 2017
When I decided to visit and write-up "everything" in Connecticut's 169 towns, the one area I wavered on was these little "town land trails." I still don't really know where to draw the line to be honest with you.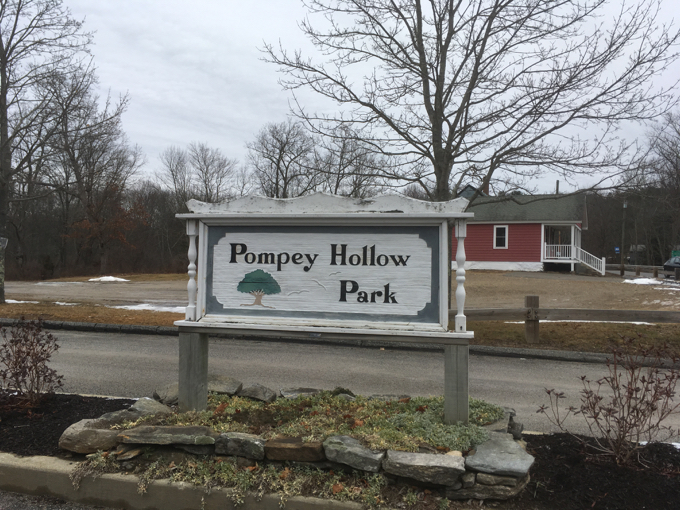 I've sort of settled on, "If the town claims there are 'walking trails' I'll at least check it out" and slap together a quick little page on the place. So that's what I've done here.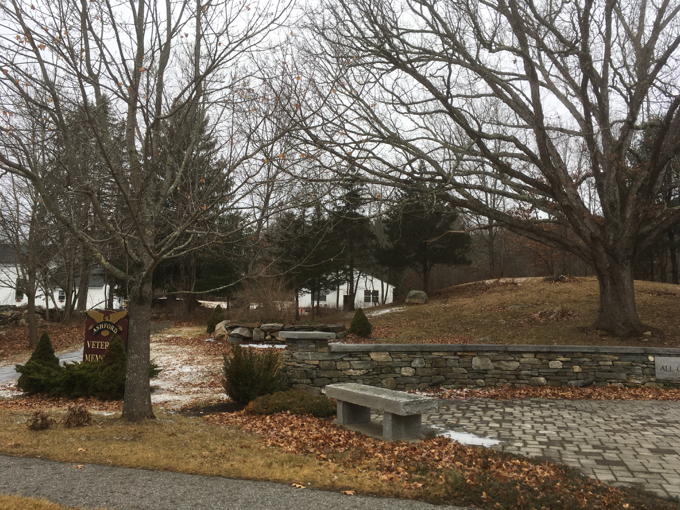 Ashford is a heavily forested town with a lot of great trail miles. Between the Joshua's Trust properties and the CFPA's Nipmuck and Natchaug Trails, you're good to go in Ashford as far as hiking is concerned.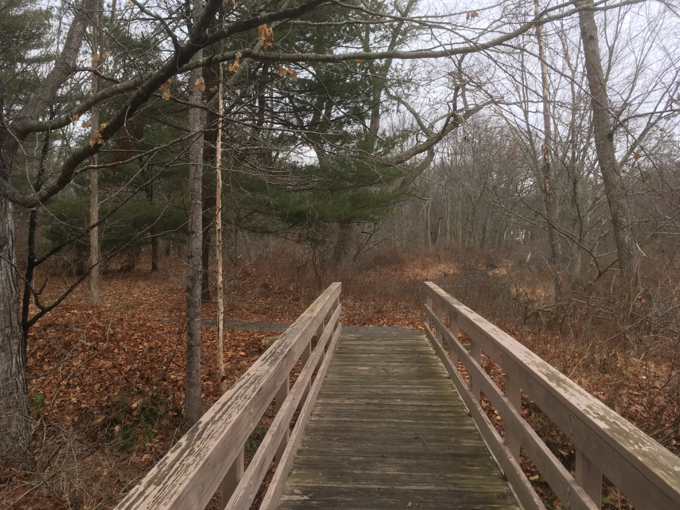 The town itself maintains two parks wherein they note that there are trails. Pompey Hollow is one of them, and sure, there's a trail. It takes about a minute to walk, but it does have a nice little boardwalk overlook to enjoy the Mount Hope River and a handsome bridge.
It's right next to a senior center, so this is a nice little respite for them.
That's all I've got.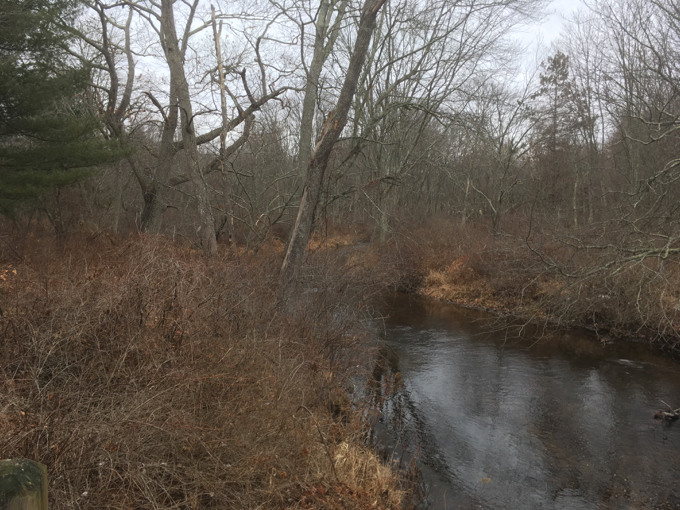 CTMQ's Ashford Town Land Trails Main Page