Black Rock State Park
Watertown
Black Rock's land bleeds north into Thomaston, but there's nothing in Thomaston insofar as CTMQ goes. The "black rock" in "Black Rock" is a name that dates back hundreds of years. Local native Americans gave rights to settlers to mine graphite lead; its dark color contrasting with the more typical lighter colored rock in the area.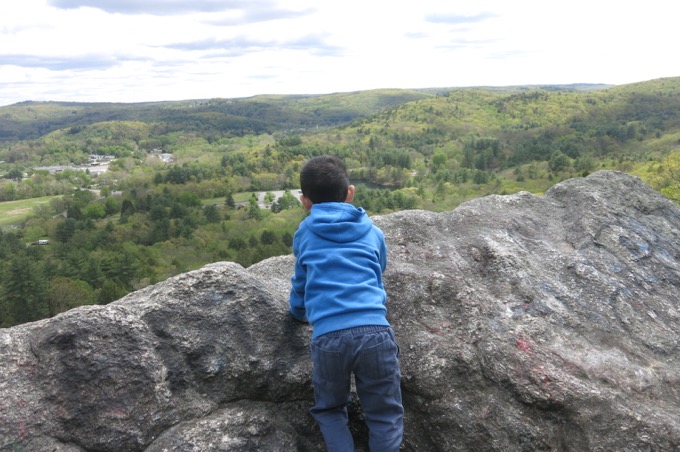 Black Rock was given to the people of Connecticut in 1926 through the efforts of a citizen's conservation group interested in woodland preservation. Development of access roads and facilities later became part of the Civilian Conservation Corps' economic recovery program. Today, it is the fairly rare state park with not only campsites, but a few cabins as well.

All Things Black Rock State Park
CFPA'S Mattatuck Trail – Intro
Section 3: Bidwell Hill Road to Slab Meadow Road
2016 TSTL Hike with the Boys
Other Black Rock Trails

Black Rock State Park
CTMQ's State Parks, Reserves, Preserves, & Forests
CFPA's online map.