Heiny Ho!
Bethany Land Trust, Bethany
January 2021
Bethany's trailed properties seem to always be in flux. The land trust keep acquiring property, tornados keep tearing up the woods, and new trails keep getting blazed. Not many of you think too much or too often about Bethany, but it's nice to see so much activity with regards to its trails.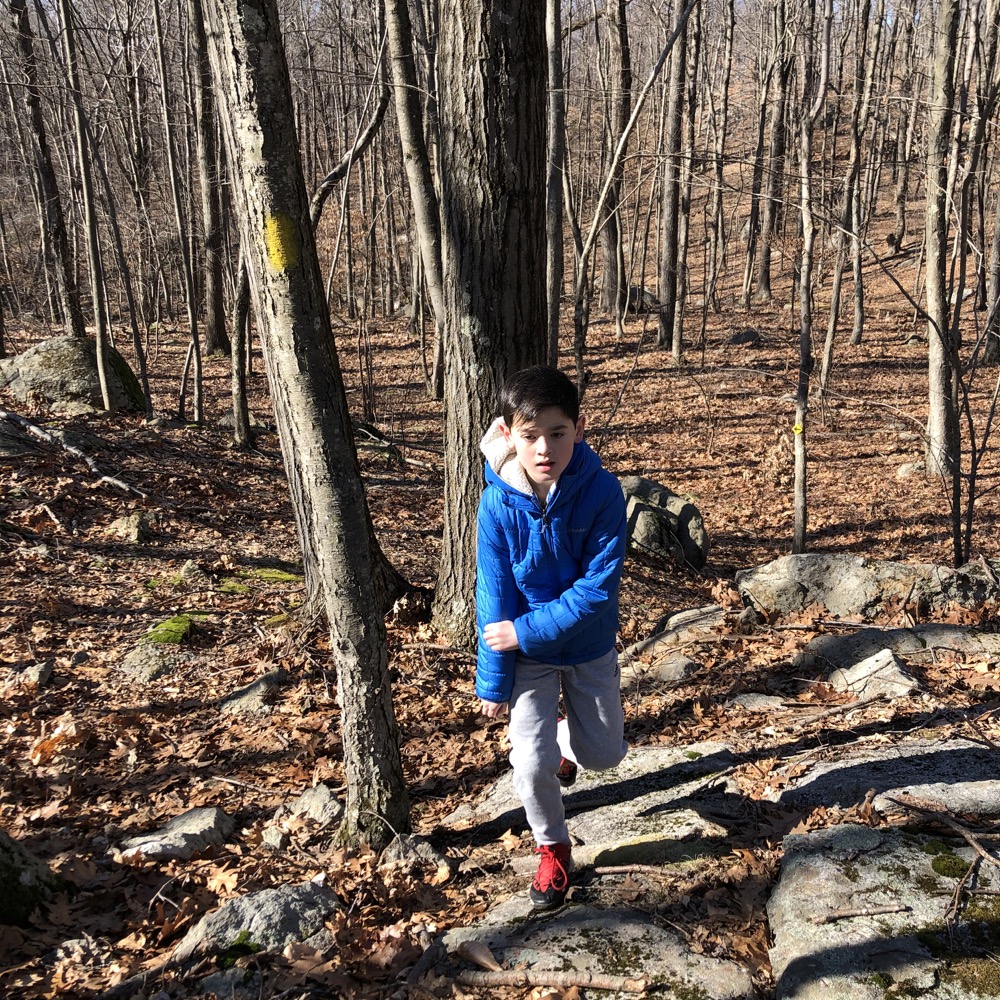 In fact, it almost seems like they're trying to make connections between properties as if they have some grand future vision of one big interconnected trail around town. (They don't, but I'm planting the seed now myself.)
The Hein trailhead is a short walk up Carrington Road from the Welch Parcel. A new easement has allowed for a trail to head north from Hein to… I don't actually know, but perhaps another trailed property someday.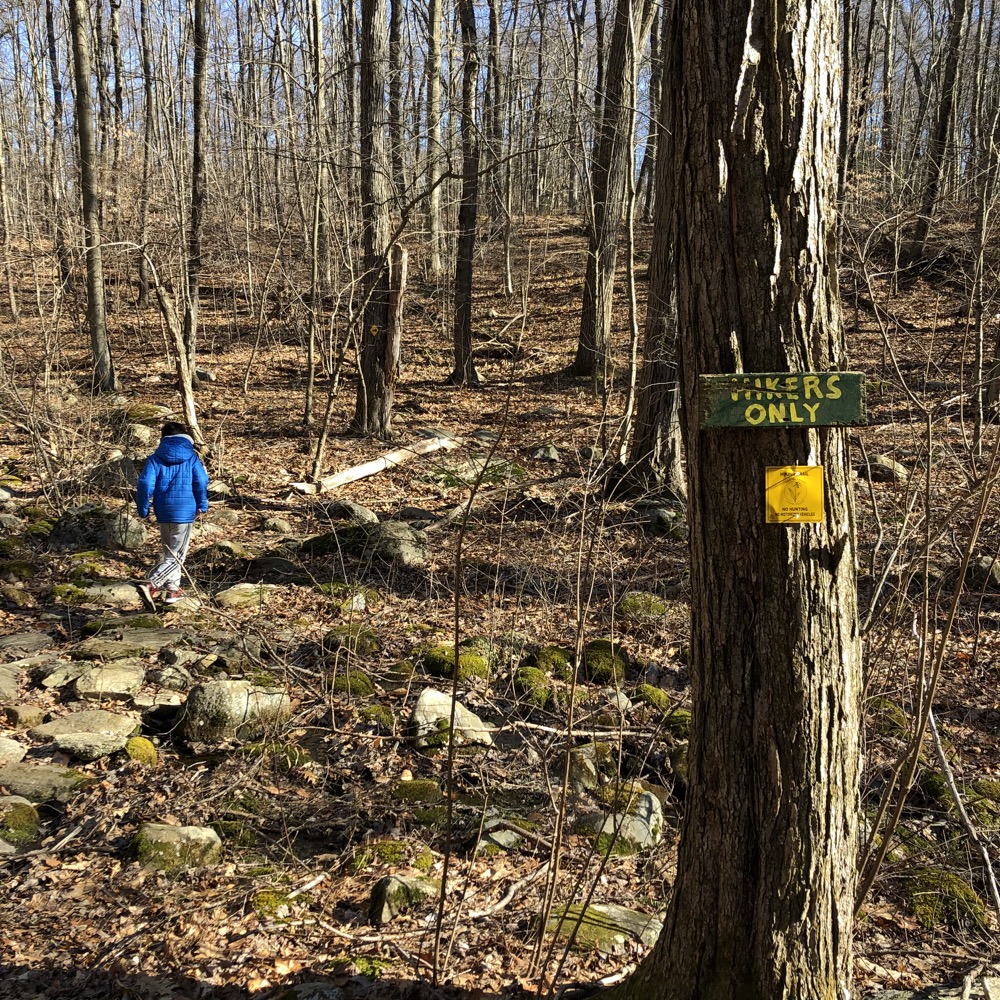 For now, we'll just focus on the Hein Trails. Calvin and I walked them after a full day of hiking around the area, and he was a little tired. Fortunately, his genius father (me), usually plans these days of multiple hikes to end with the shortest trail. I've been at this for a while and finally have it figured out – hike ordering, not parenting. Don't be ridiculous.
The Hein Trails are the result of a cooperative land purchase involving the Bethany Land Trust, the Regional Water Authority, the Bethany Conservation Commission and the Hein family. Norvin and Jeanne Hein were interested in protecting their land while generating some income from it, so this innovative partnership enabled them to donate a portion of their land for hiking trails while selling the majority of it to the Regional Water Authority to protect the public watershed.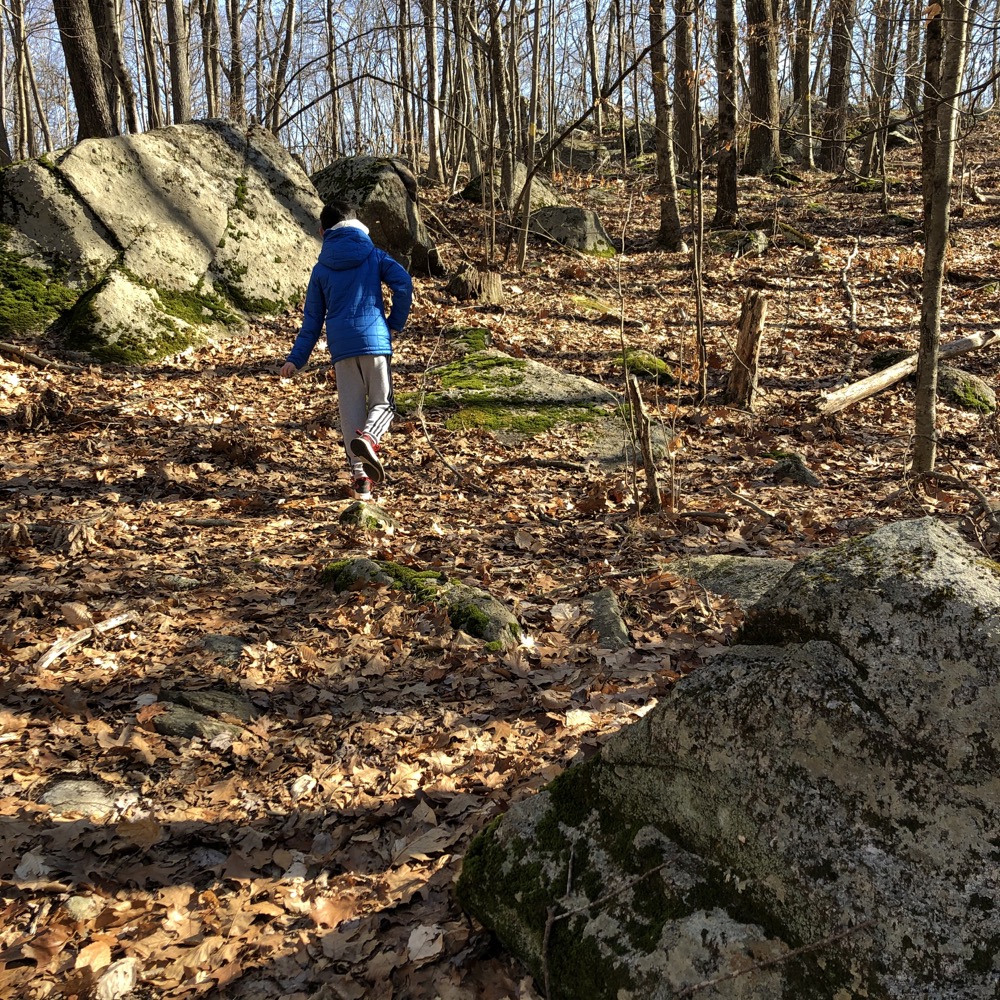 The entrance to the Hein hiking trails is located at the corner of Tuttle and Carrington Roads. There is a separate entrance there for a horse trail that crosses over into Water Authority property and is for horseback riders only. The hiking trails head west from Carrington through a combination of wetlands, mixed hardwood forests and rocky outcroppings with boulders the size of a small truck. Some of those outcroppings were given colorful names by the Hein family, such as Ambush Rock, the Rock Garden, and Council Rock.
Thank you to the Hein family for naming these rocks. It gave my something to convince tired Calvin we had something to look forward to seeing in the woods. Up first? Ambush Rock! How cool is "Ambush Rock?!"
Eh. It's not really all that cool.
The horse trails here are well-marked, but I suppose it's easy to get confused. But not really when you're hyper focused on getting over to Council Rock! How cool is Council Rock?!
Eh. It's funny, when we were in the woods I had assumed these named rocks had history that went back centuries. Like Ambush Rock was obviously where some local Schaghticokes surprise attacked some Pequots or something. Then they gathered over at Council Rock to talk about the day's events.
But, no. The Hein family just made them up during my lifetime. Oh well. On to The Rock Garden! Calvin was totally psyched for it!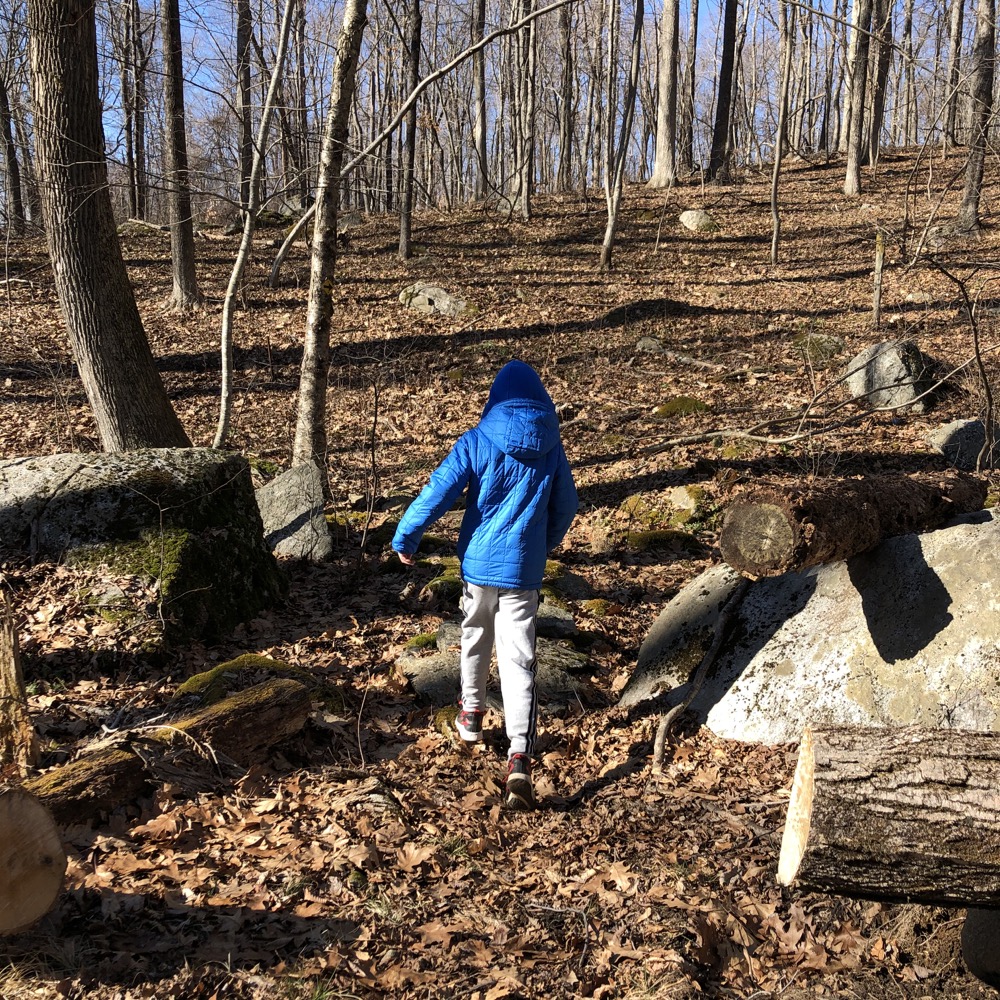 The trail snaked through a some rocks up and over a hill and then on back up the steep hill to the car. The Rock Garden is nearly indiscernible from the rest of the property. Despite the tone of this page up to this point, I really liked the Hein Trails. The Bethany Land Trust has a bunch of properties and they seem to like clearing trails on all of them, no matter how small. At least here they have the surrounding RWA property to work with as well.
There's a stream between the Rock Garden and Council Rock hills that flows to the Sargent River and on into Lake Chamberlain which is a really nice RWA property.
And there you have it. Mecka-lecka-hi mecka-HEINie-ho!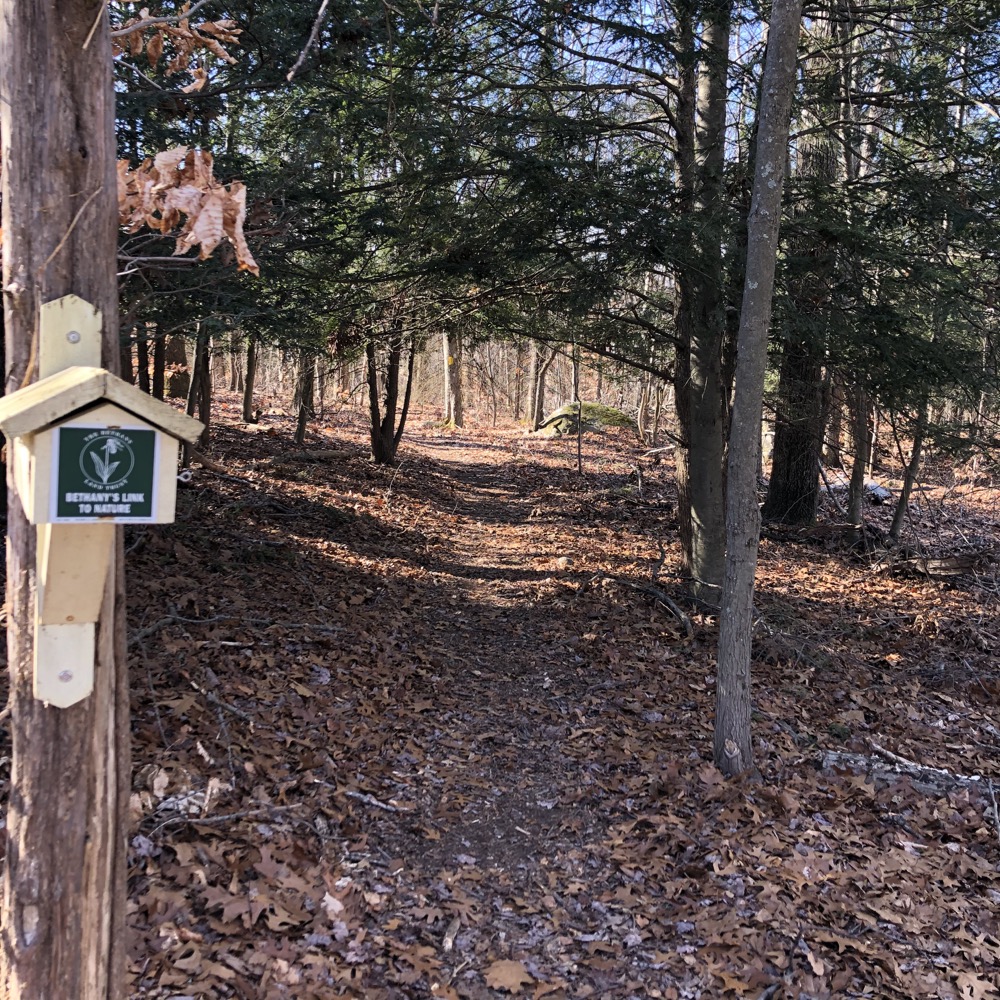 Bethany Land Trust
CTMQ's Bethany Land Trust Trails