The Brittle Thread of Life: Backcountry People Make a Place for Themselves in Early America
By Mark Williams
When I began putting together the CTMQ Town Guides in late 2016, I thought it would be a good idea to try to include books ostensibly about each town – should such books exist. In the case of Granby, I found The Brittle Thread of Life, a deep dive into the very beginnings of the northern Connecticut town.
And I'm talking all the way back to when white guys first lived there. I try to never make the mistake of saying "first people" to live anywhere in Connecticut, because, of course, Native Americans predate white dudes by thousands of years.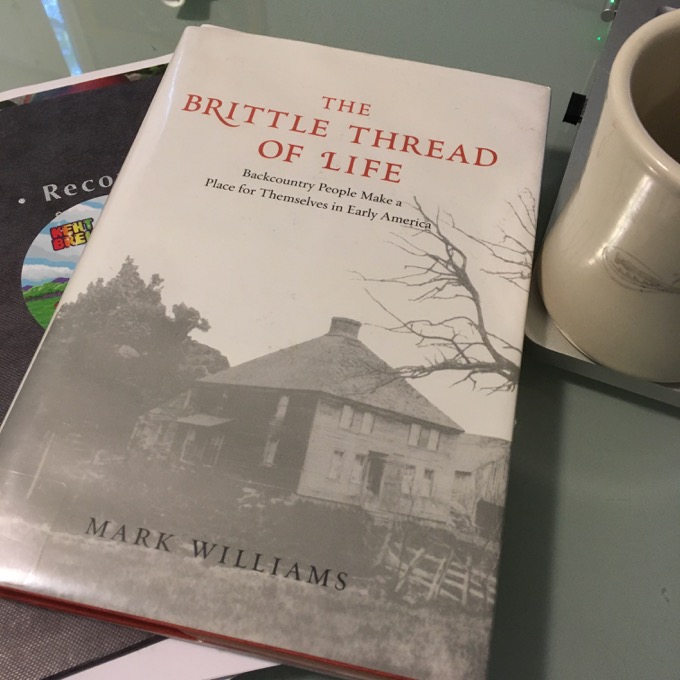 By white dudes write about white dudes, so here we are. In what was once an un(white guy)-settled outpost of northern Simsbury called Salmon ("Sammon") Brook. (Hence, today's Granby Historical Society being called Salmon Brook Historical Society.)
The author, Mark Williams, is a Granby resident and history teacher at Windsor's Loomis Chafee School. He has pored over every existing historical document from the late 17th century from Granby and given voice to them. The Brittle Thread of Life also examines the beginnings of Ashfield, MA, but we don't care about that.
The half of the book that focuses on Granby is meaty enough.
Today, Granby remains a bit of an outpost. Still mostly forested and rural, you can walk for hours along colonial woods roads and barely see any houses, let alone businesses. Imagine what it was like her in 1790! Williams allows us to do so vividly.
It was rugged frontier. And downright scary. This was an area without a large river or fertile farmland at a time when settlers only settled land near rivers with fertile farmland. The Algonquins ruled the woods and didn't take too kindly to interlopers.
But the established parts of Windsor needed people to live in Simsbury and its northern reaches. Why? As a buffer. Over several decades, early Nutmeggers had serious threats from the natives, from the French, from the English, and probably others I forget.
So they did everything they could to convince people to live in the back country. Also called "the outlands," at least in the book, this was a rough, destitute, dangerous calling. Of course, some people did it. And the early settlers were "lesser peoples."
Most did not come from Windsor's West Country Puritan families. Instead, Simsbury's recruiters had resigned themselves to granting twenty acres of meadow per household to a varied lot of Welsh, Huguenot, and Anglican men and women who, not being among the favored ethnic stock or religious persuasion, would have remained landless in their river towns.
Amazing that the early settlers had these divisions. But they did, and they were very real. The were sent to live "up there" to defend the more settled regions during King William's War and Queen Anne's War and King Philip's War and who knows what other wars we know nothing much about.
Many fled when confronted with death. Heck, why defend a rocky patch of nowheresville that you only got because you were -gasp – Welsh? So the wealthier towns gave people MORE incentive to live in what is now Granby: tax abatements, cash, more land, leniency on unpaid dues, etc. Literally anything to keep the human shield in place to their west.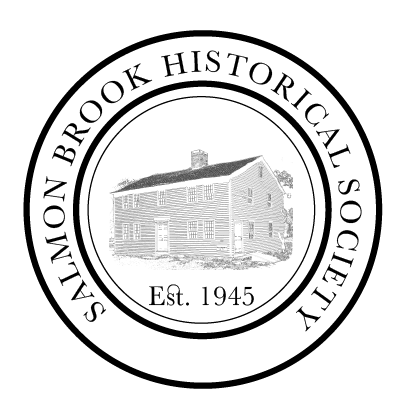 Several names of early settlers are still seen today: The Holcomb brothers of Granby, the Thrall family of Windsor to name a couple. I put two and two together and realized Squadron Line School's (and elementary school in Simsbury lots of friends attend) goes all the way back to the early 1700's and the military drills that occurred in Simsbury.
Once more people began living in what is now Granby, they began to sort out their religious bent. The author Williams spends a lot of time on this dynamic; fire and brimstone loons vs. more mollycoddling men. Some of the crazier preachers went to Granby because they got chased out of more respectable parishes and such.
I can't quite recommend this book to everyone. If you're interested in the day to day struggles of people around 1700 in the hinterlands of New England at the time, go for it. If not: It was really difficult, the establishment tried to almost bribe people to live there, it finally worked, but they still fought about religion.

CTMQ's List and Reviews of Connecticut Books