Triple Fresh
Buttlerfly/Fresh Meadow, Wallingford
September 2022
This small parcel owned and maintained by the town of Wallingford goes by the name of Fresh Meadow. Don't let the fact that Wallingford Land Trust has a trailed parcel just south of here called Fresh Meadows. Or that the Cheshire Land Trust has a trailed parcel just west of here called Fresh Meadows as well.
I kind of love that ridiculousness.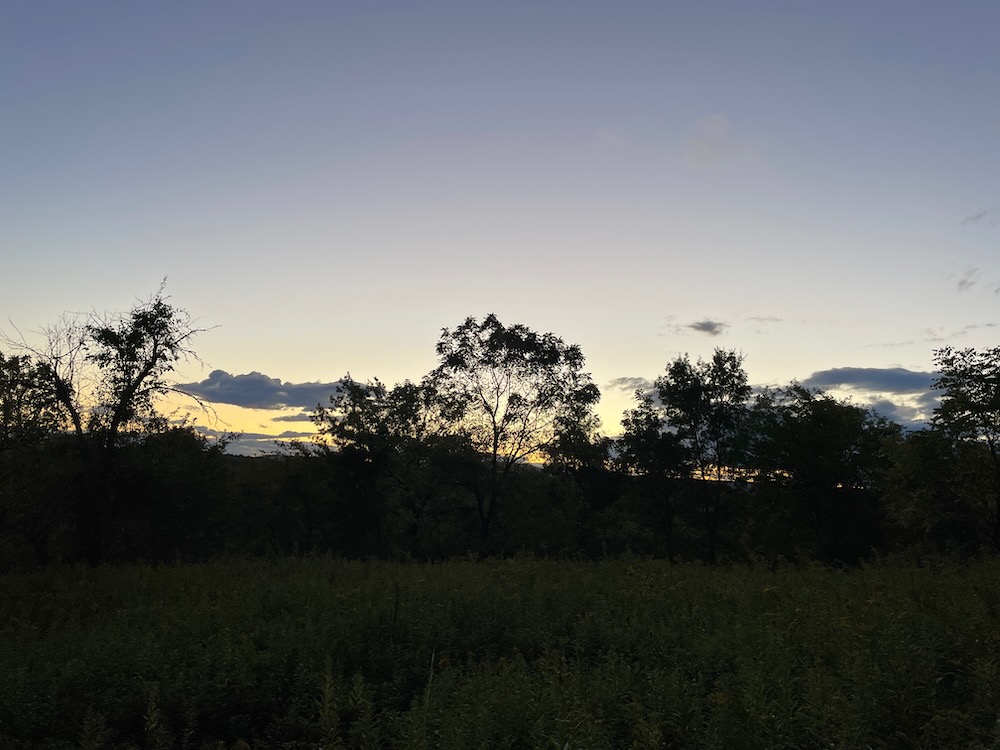 This one, along Cheshire Road near the intersection with School House Road, also seems to be called Butterfly Meadow as well. Boy, it sure would make sense to just called it that, eh? Seriously, all three properties are within a mile or two of each other.
And besides, this Fresh Meadow is largely a meadow that's attractive to butterflies. Then again, this naming convention quirk gives me a few paragraphs of mildly entertaining content, and that's never a bad thing.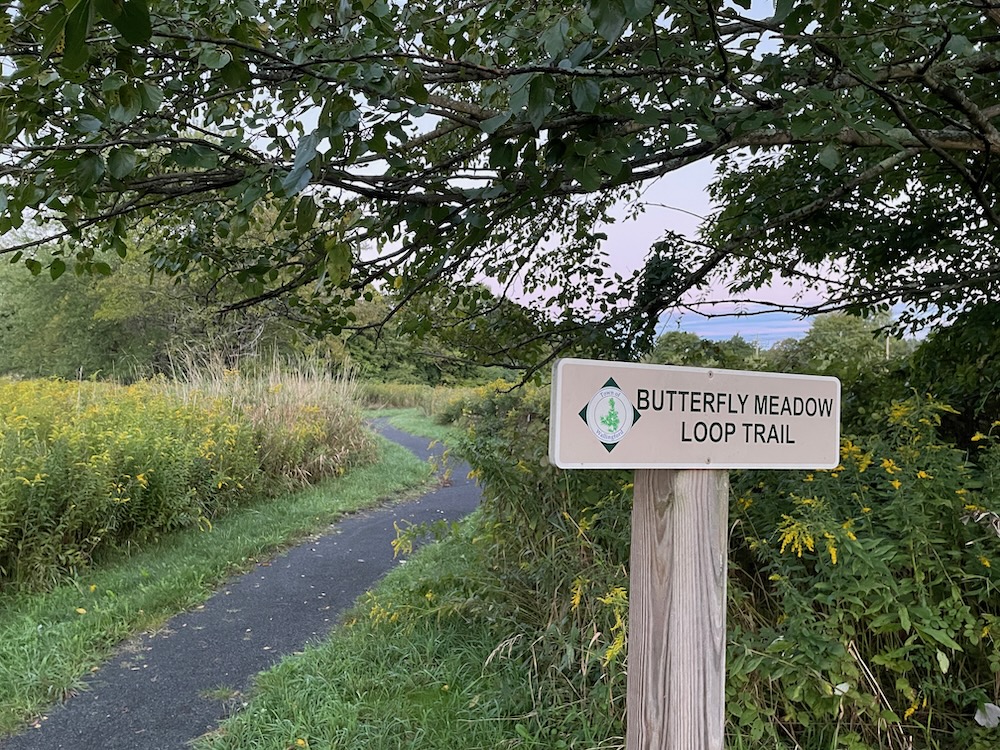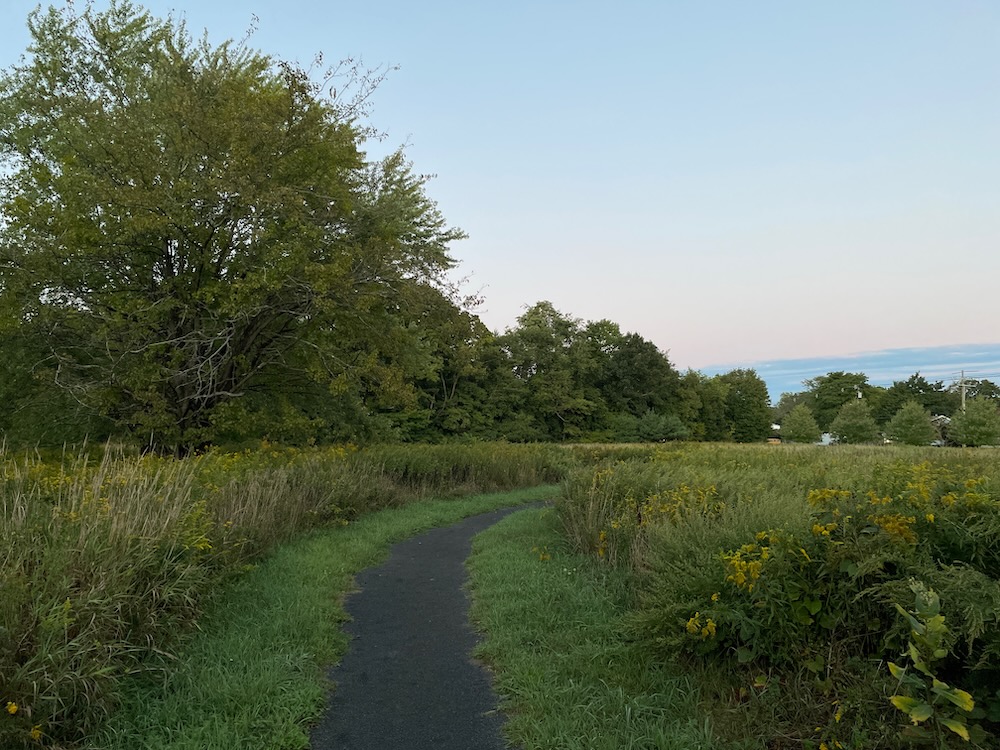 The trails here were brand new in 2018, and the path through the meadow and along the road shine with their newness. They are lovely. And, most importantly, they are accessible to wheelchairs and folks with difficulty walking.
The trails opened with a splash on Connecticut Trails Day in 2018. Several wheelchair bound visitors came and were highly pleased with the trails that Wallingford funded here. Let's be honest, there aren'too many trails in the world for wheelchairs, strollers, and walkers. Hats off to Wallingford.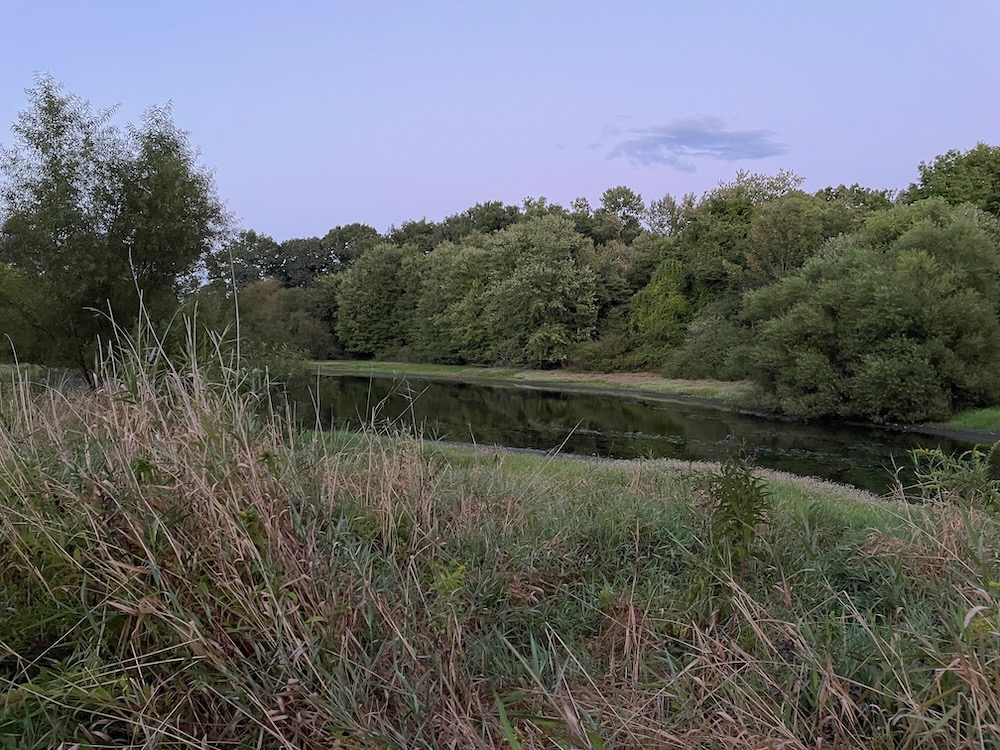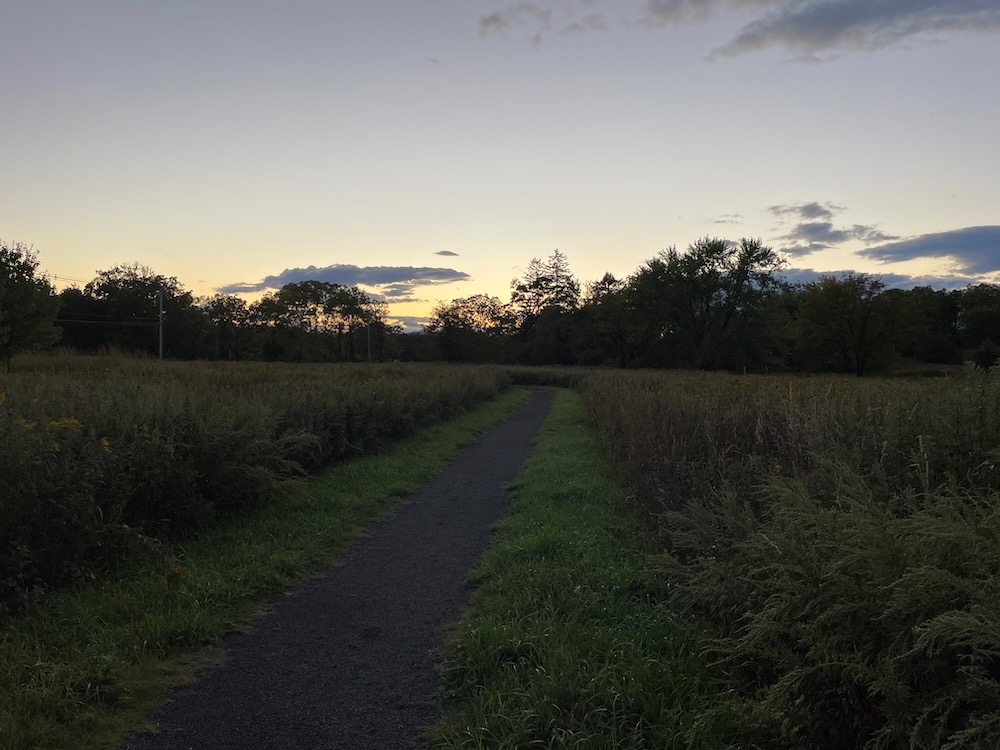 Granted, Fresh Meadow doesn't contain 40 miles of trails, but it's still a pretty neat little property. They boast three accessible trails, but that's a stretch. There's a loop around the meadow (Butterfly Meadow Loop) that is unique. Sure, this is right next to suburbia and roads, but it's a true meadow with a flat trail through it that offers some pretty scenery.
There's the "Pond Trail" which is only about 100 yard long dead end overlooking a pond. A pond that is apparently called Peanuts Pond. I don't know why it's called Peanuts Pond, but I like that it's called Peanuts Pond.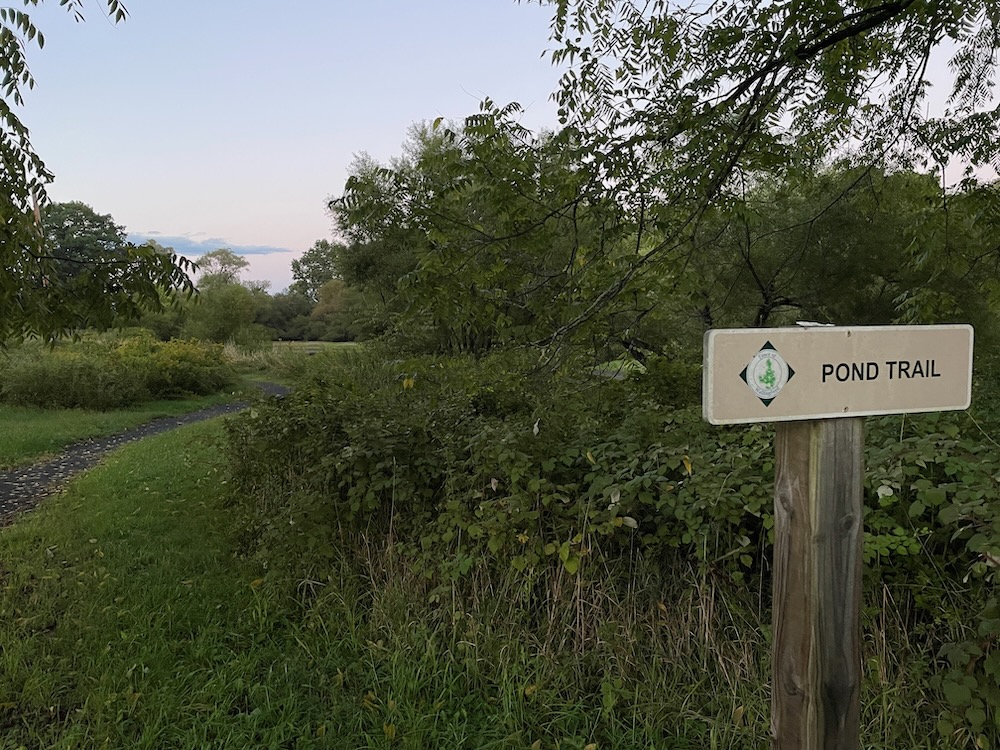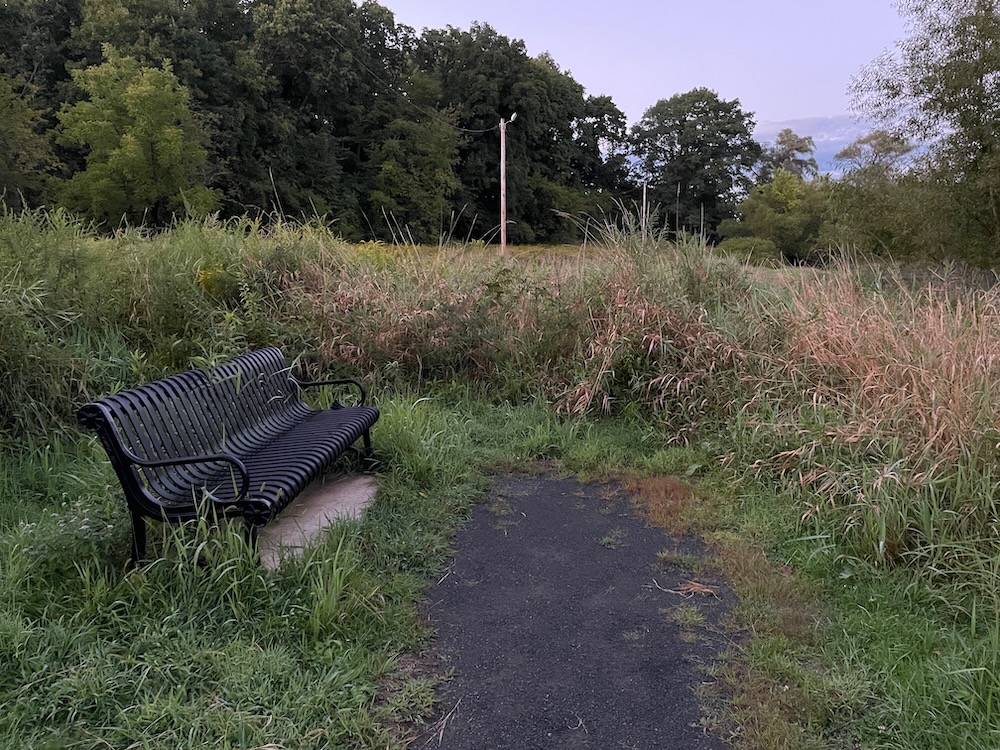 There's a fully paved out and back path across Cheshire Road – the "third fully accessible trail" here. It's called – get ready for this this – The Cheshire Road Trail. It even has its own little parking lot.
There's a massive boulder here.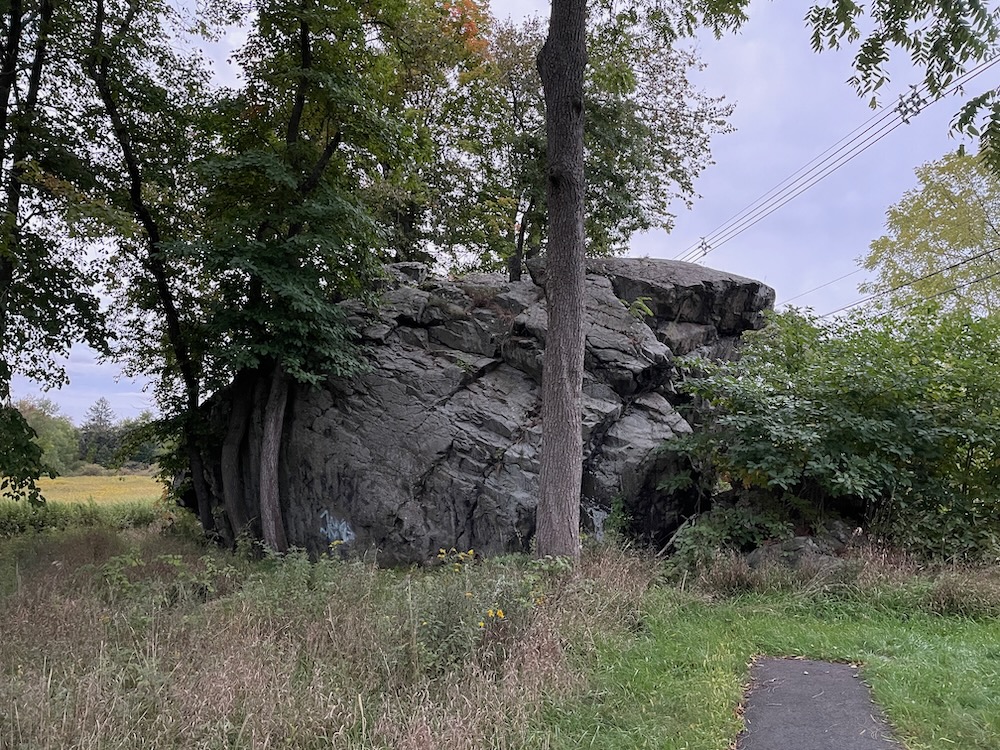 A large glacial erratic that no construction crew ever felt like moving. There's a sign here explaining how erratics came to be and how this one is likely from Meriden Mountain to the north. It claims to be one of the largest boulders in Connecticut and as one who has seen his fair share of large boulders in Connecticut… I agree.
The Cheshire Trail goes along a nice (fresh) meadow for another half mile or so. Afterwards, I crossed the street and quickly and set out on the very different Tessa's Trail without having any clue where it would take me. This trail is decidedly not wheelchair accessible and for the record, I wouldn't recommend tackling it in near-darkness either.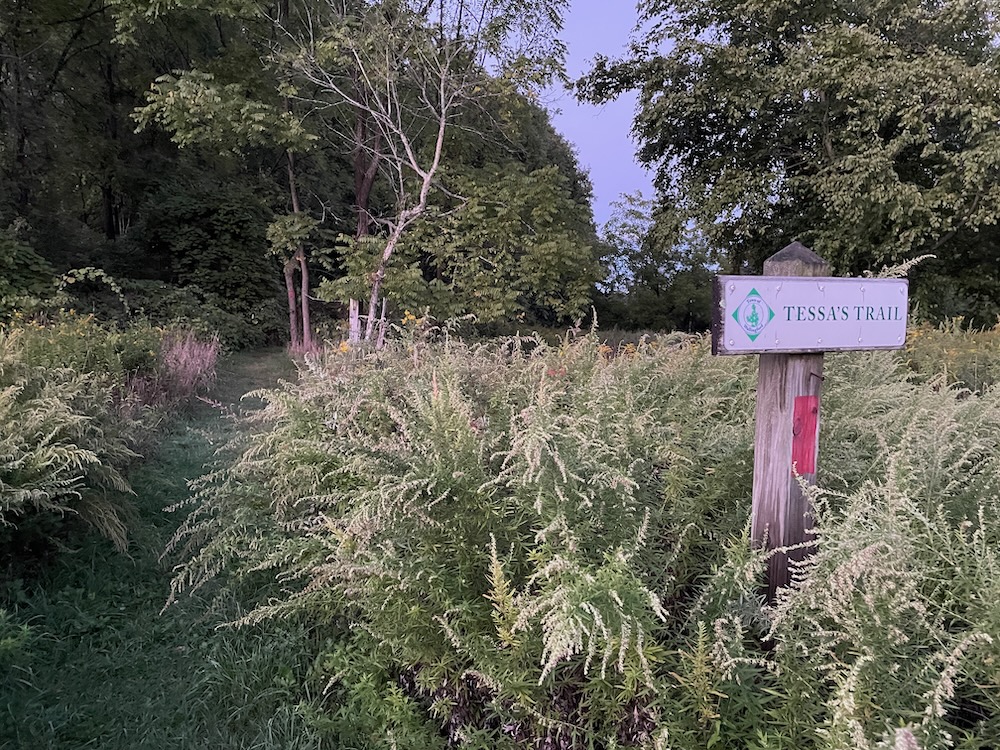 This red-blazed loop ascends a steep hill past an old apple orchard and leads to what appears to be an illicit campfire hangout. There are seasonal views north across a golf course and I'm sure this is a pretty fun place for teens to do teen things.
As for me, well beyond my teen years, I had to get a move on down the steep and rocky backside of the hill. Despite the light in my pictures, it was quite dark. (You know how cameras are amazing these days and pick up any light!) The trail peters out here and there but I was able to follow it around the hill towards the golf course and then straight back up the hill.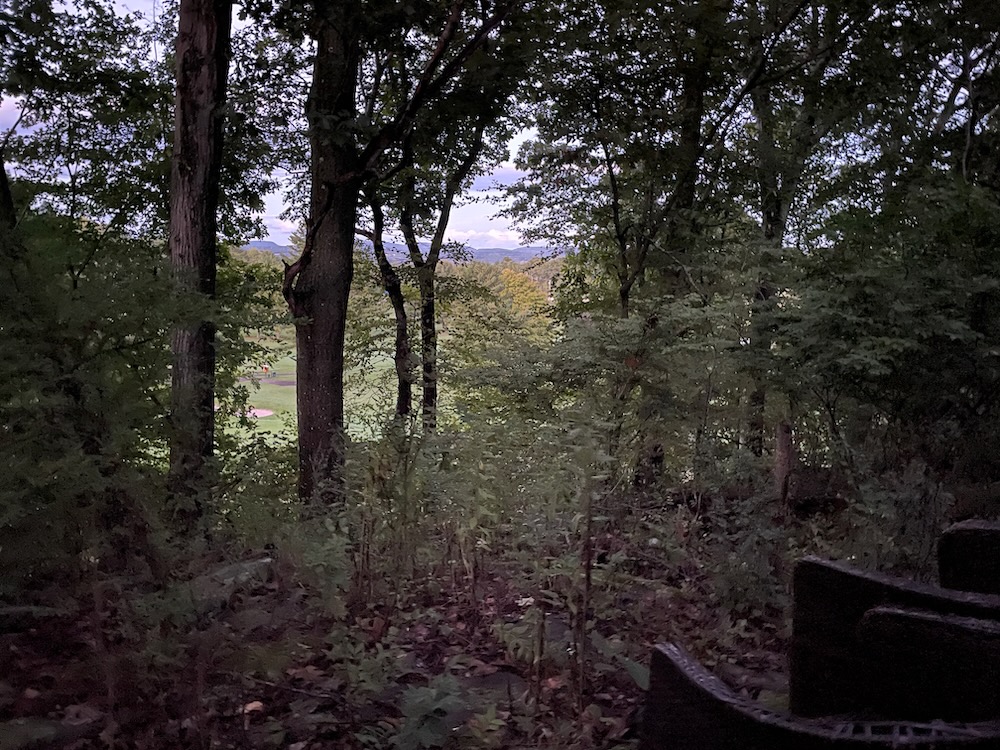 So it's a lollipop loop trail. It's rocky, choked with poison ivy, and… I rather like the fact it's here. Such a departure from the smooth simplicity (yet necessity) of the other trails. I'm still wondering who Tessa is though.
Meadows are usually fleeting things. Dense shrubs take root, then trees (and these days, tons of invasives.) The town has pledged to keep this succession at bay. In other words, no matter when you're reading this, the idea is that these meadows will be kept fresh.
Remind me to check in 2030.