Church of Satan
Church of Saint Ann, Avon
Eternity
For years, I thought I was the lone person who always read the Church of Saint Ann sign in Avon as "Church of Satan." I posted my musing on Twitter and I am not alone. In fact, dozens of locals lit up at my admission; "ME TOO!" they online shouted.
"Every damn time," they unironically posted.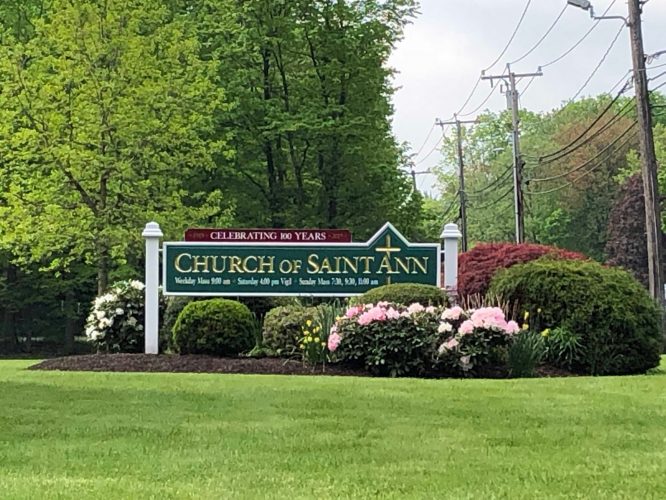 This page is for all of you upstanding, possibly even pious, residents who have passed this sign on Arch Road in Avon and said the same thing in your heads. You KNOW you have. And surely the lovely folks at the Church of Saint Ann know this about themselves. They simply must, right? It would be weird if they didn't.
I'm pretty sure they are aware, if only because at some point in 2018 I'd guess, they got a new sign. Where now it's green (above), it had been red for many years (below). What else would you expect from the Church of Satan?

Church of Saint Ann
Satan in Connecticut