Crom-Oh-Well
Cromwell Meadows Wildlife Management Area, Cromwell
May 2019
When I set out to explore Connecticut's wildlife management areas, I don't ever have high hopes. I think that only one champions its hiking (Sessions Woods in Burlington). Most are just plots of land to be used for hunting, birding, and/or field trialing. The land itself is usually pretty crappy; prone to flooding, swampy, and unattractive to developers.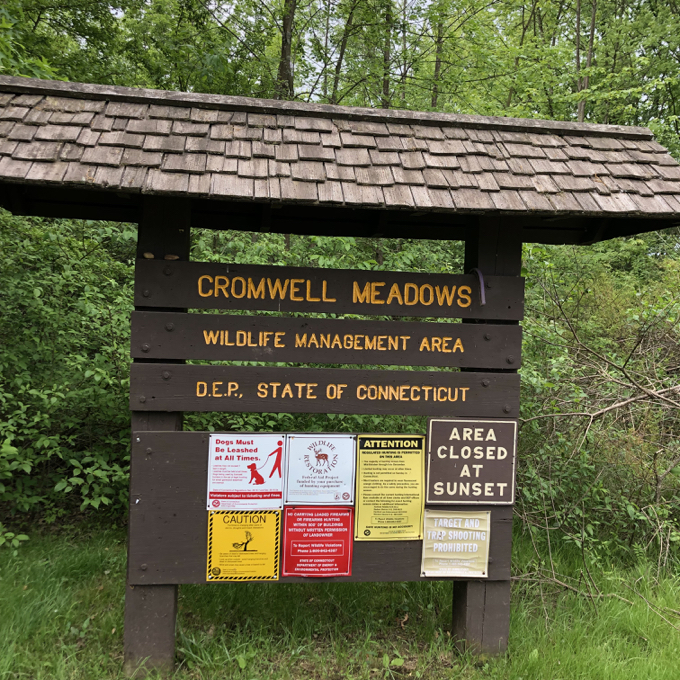 And so, as I gingerly drove the moonscape road underneath route 9 to the parking lot at Cromwell Meadows, my attitude was nothing more than, "let's just rip through this place." And, spoiler alert, that was the correct attitude.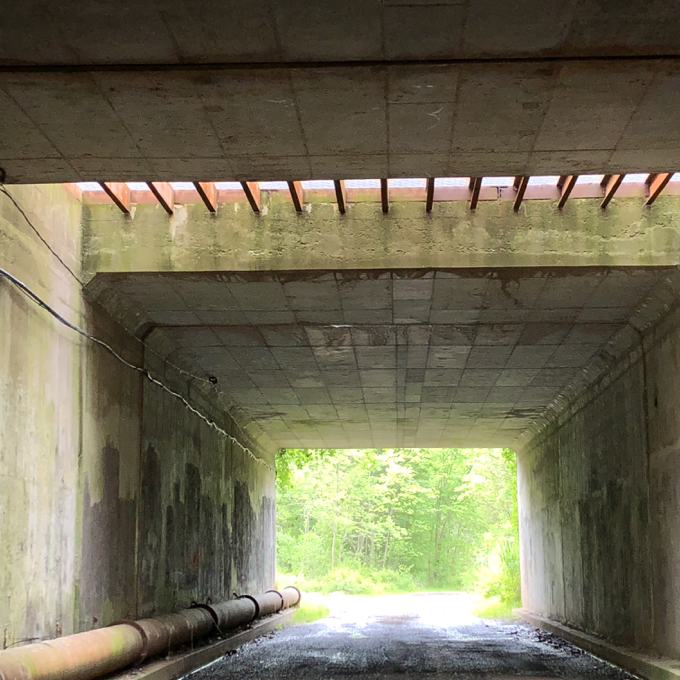 There aren't trails here. As is often the case at WMA's, there's a rutted dirt road. I set off down that road. And just walked. If I was bored, the hoard of mosquitoes kept me occupied. The spring of 2019 was a very wet one, and Cromwell Meadows features an uncountable number of small, fetid vernal ponds.
Otherwise known as mosquito factories. They look like this:
I hadn't applied any bug dope, so I was prime meat. Fortunately, there's something weird about my blood in that mosquitoes don't seem to feast on me too much. I've read that deer flies are a huge problem here as well, but my May hike was a bit too early for their scourge.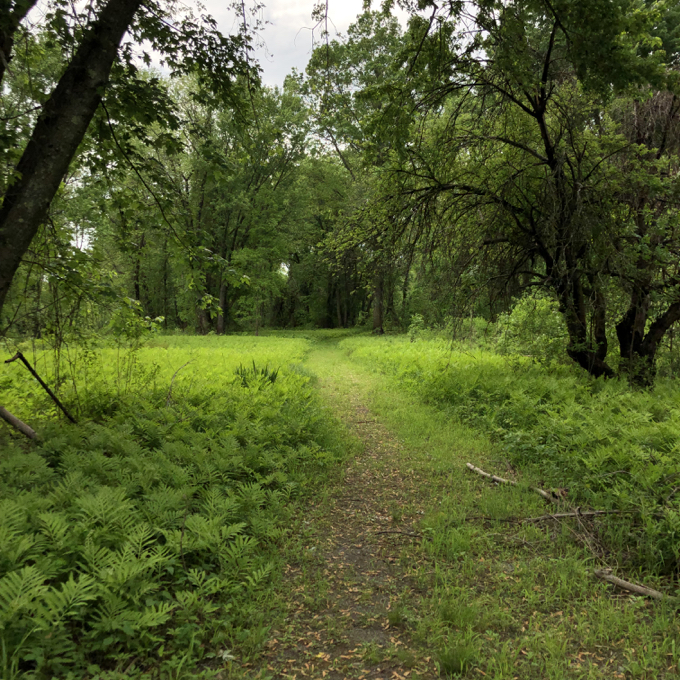 I'll take mosquitoes over deer flies any day. Deer flies are the worst biting thing we get here in Connecticut. And since there's very little of note here at Cromwell Meadows, here are some deer fly tips: Deer flies are attracted to movement, which is why they swarm cars pulling to a stop, and to certain darker colors, especially blue. They also concentrate on the highest part of an object.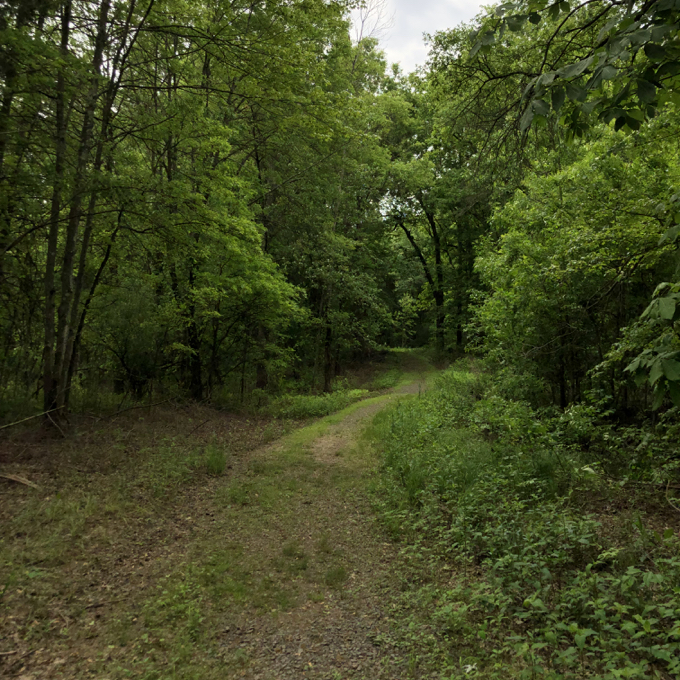 So if you're being attacked, one trick is to stick a fern frond in your hat. Its waving above your head will attract the swarm of deer flies and give your face and head a bit of a break.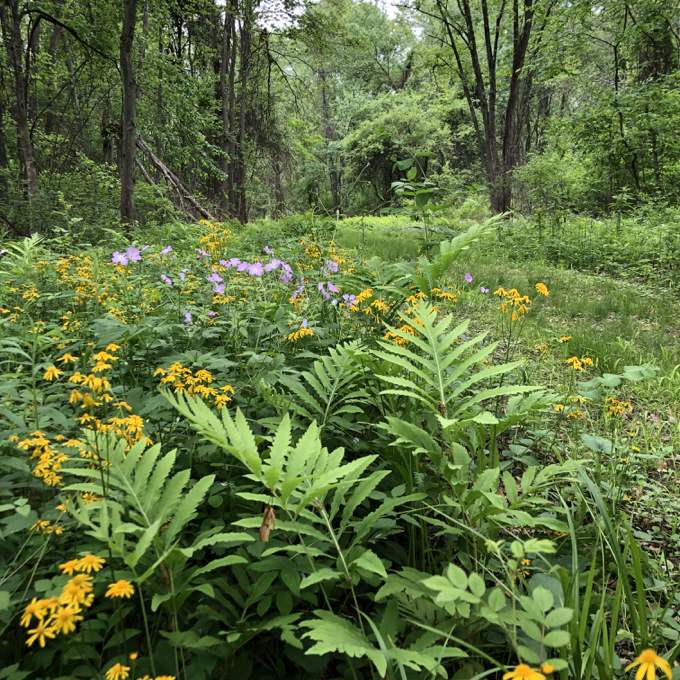 Let's see, what else can I tell you… there's a beautiful beech tree at the meadows, about a half mile down the trail. In fact, the tree even made it to stock photo status.
That picture is a bit better than mine: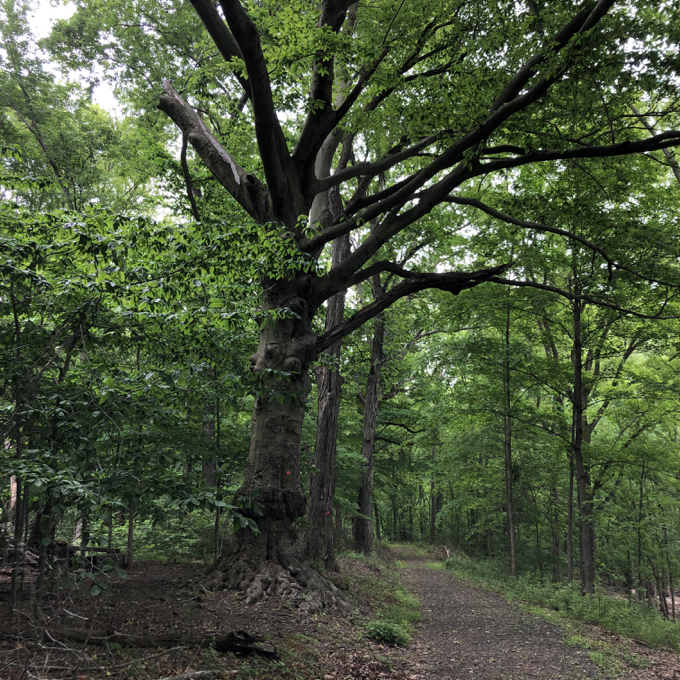 But at least I can show you its gnarled root system: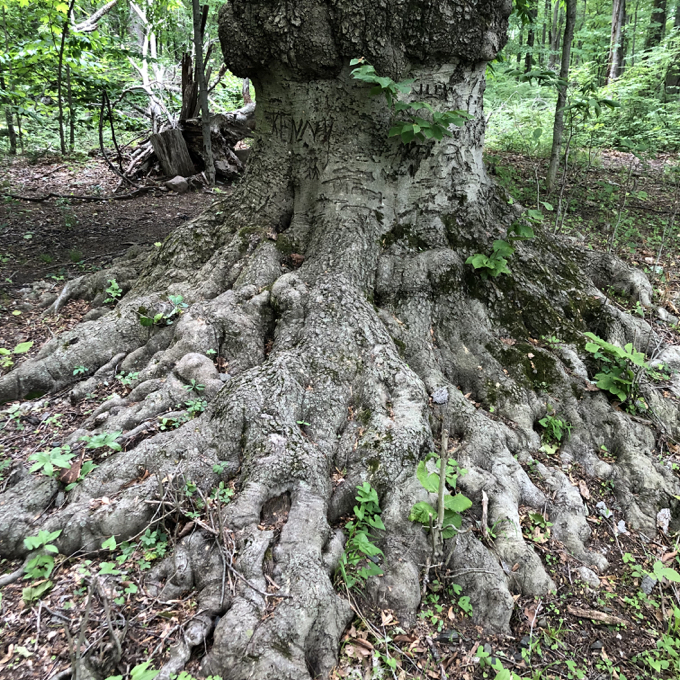 Take that stock photo people! As the walk took me towards the Connecticut River and deeper into the wetlands nearby, I found a robin's egg. Perhaps one of the most strikingly beautiful colors of the natural world, this particular egg brought me sadness rather than joy: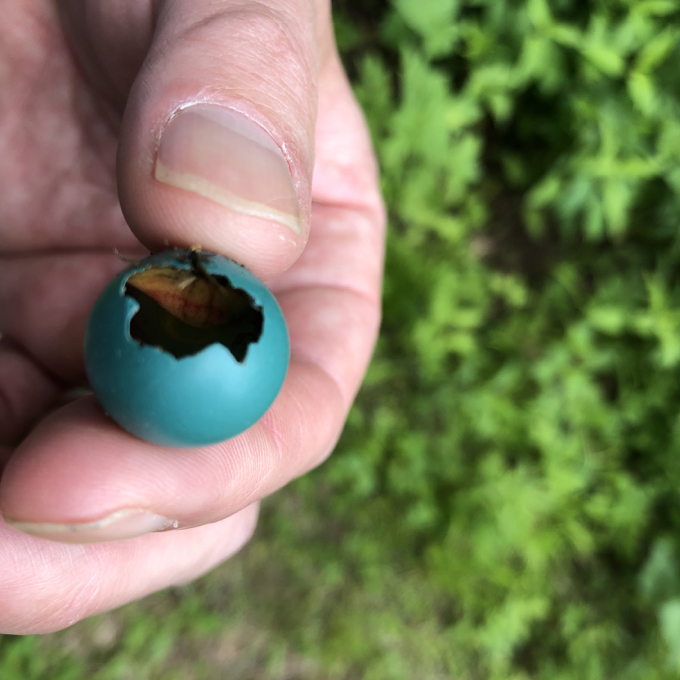 For there's a developed robin in there. Dead, of course, and nowhere near ready to live on its own, but still rather developed. There's a beak and feathers in there. The circle of life.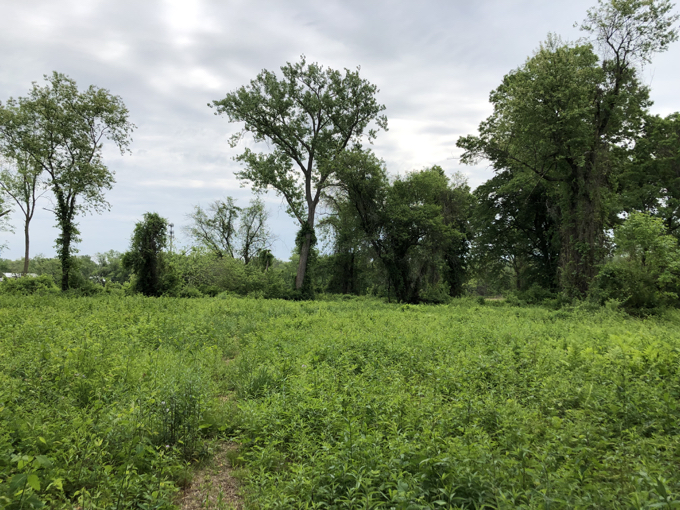 There's no circle to hike here, just a straight out and back line. This walk completed my Cromwell hikes and I can now confirm that there's really nothing in the town worth seeking out as far as hiking goes – other than River Highlands State Park. Which is why its a state park and not a WMA.