Connecticut Dinosaur Trail
"Roar Through Connecticut!"
The state invented a new trail in 2012 as part of the "Still Revolutionary" travel campaign. Then the state, apparently, forgot about it. Luckily for all of us, I have not only created this page, but I have made the state's trail infinitely better. And when the state's "Dino Trail" website expires, this one will still exist.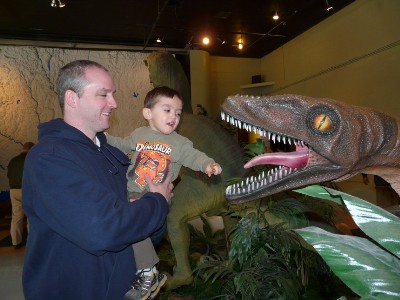 The state's trail is made up of four large and relatively expensive places. (For a family of four to go to all four would cost over $200.) The places I've added are almost all free.
Anyway, The CT Dino Trail says:
If your family loves dinosaurs, an amazing adventure awaits at our biggest and best dinosaur-themed attractions! The Connecticut Dinosaur Trail brings them all together so you can plan your own dino-sized days of fun and not miss a single saurus!
Cute. But here's something annoying: when the trail was created, the CT Science Center had a big dinosaur exhibit. Today? They don't. But they're still on the trail because the state doesn't keep up with this stuff. But don't worry, as a CTMQ reader you know that this is the best place for updated listings… or everything in Connecticut.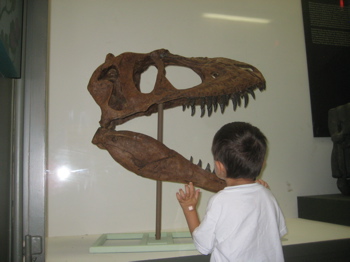 CT Dino Trail
*On the official state trail
East Windsor Academy Museum, East Windsor
Old Town Hall Museum, Enfield
Bruce Museum, Greenwich
Connecticut Science Center, Hartford*
Powder Hill Dinosaur Park, Middlefield
Joe Webb Peoples Museum, Middletown
Nature's Art: The Dinosaur Place, Montville*
Wells Dinosaur Haven, Montville
Othniel Charles Marsh House, New Haven
Yale Peabody Museum, New Haven*
Dinosaur State Park, Rocky Hill*
The Children's Museum, West Hartford
Eubrontes Fossil Hut, Windsor

CT Dino Trail
CTMQ's Cultural & Historic Trails