CT Hops for Hope Spotlight 11
Black Pond Brews, Danielson
CT Hops for Hope is forced to limit the number of breweries who can pour at the event, as we are a small all-volunteer organization. We simply can't manage a billion breweries nor can we afford space to accommodate them all. (As it is, we WILL have over 40!) Yes, believe it or not, we actually have to politely turn down generous offers to pour at our fest. When we begin the process of reaching out to the brewing community, I have a little bit of say. And I wanted Black Pond this year. Tiny little Black Pond way, way up in the northeast corner of Connecticut. Their social media is wacky. Their hours are limited. Their distribution is super limited. They're far away. They are one of the last CT breweries to get a license to serve pints. And I love them.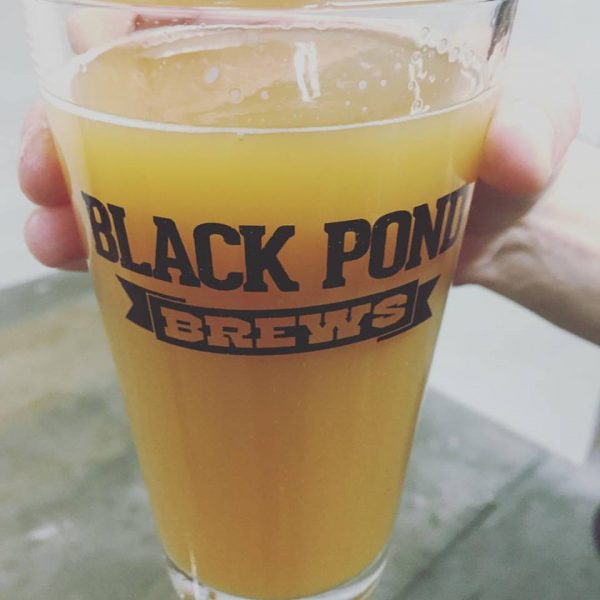 Learn more about the charity we benefit and why we do it
Yes, Black Pond was a personal invite from yours truly. I don't know, man… I just have this weird thing for them. They're insane, by the way. Supay? But they're also cool. Radiohead beer? "High and Dry." Nerd beers? "Planned Obsolescence" and "Data Recovery." Pun beers? "Prescription Pils." TOOL + clever pun beer? "Four.Six & 2." Weird local colloquial history beer? "Swamp Yankee." I think you now understand.

Actually, you don't, because most of you probably haven't had the pleasure of enjoying Black Pond Brews. Everything I've had from them has been on point. Yes, even the hot pepper beers (I've had two) are great – just the right amounts of spice:vegetal ratios. Their flagship (such as it is) D-Burg IPA is on par with the staples in your fridges. I don't want to put pressure on my young fellow Radiohead brethren from Danielson, but I'm putting my rep on the line – Come to the 100% charitable CT Hops for Hope fest in New Britain on September 2nd and become and Black Pond fan like me.
CT Hops for Hope, September 2nd in New Britain
Get your tickets now!