Jesse's Burl
Jesse F. Smith Memorial Forest, Suffield
July 2018
Those of you who know me – or at least know a little bit about how I operate – won't be too surprised to read that it took me three attempts to hike this little property. THREE.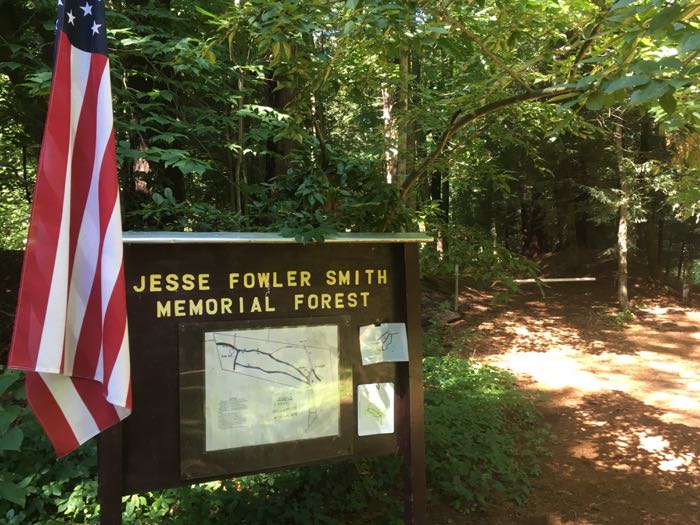 Why? I don't really know. The forest entrance was closed for months. I assume this was a one time thing, perhaps for some sort of forest management. What I do know is that it was a frustrating situation for me. I just wanted to check out the dang property.
So I was pleased when I finally could on a stifling hot and muggy July day.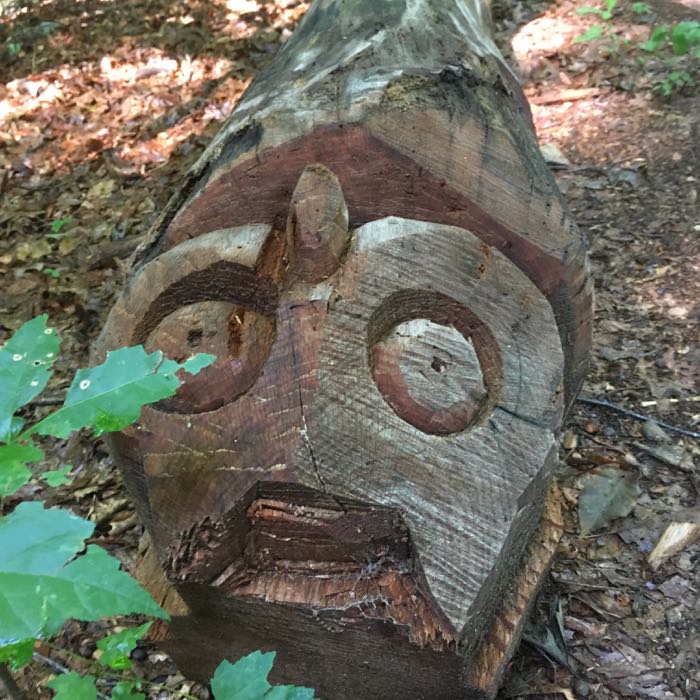 Note: Don't hike here on a stifling hot July day. I'm not one to be bothered by mosquitos at all, but black/deer flies? The worst. The Jesse F. Smith Memorial Forest seems to be a breeding ground for those suckers. They were brutal, and I felt bad for the people whose properties abut this place.
There really are no defining features here. It's just a nice little tract of forest in which to walk. A couple marshy areas, a few bumps along the way, but… that's about it. So let's learn a bit about Mr. Smith himself.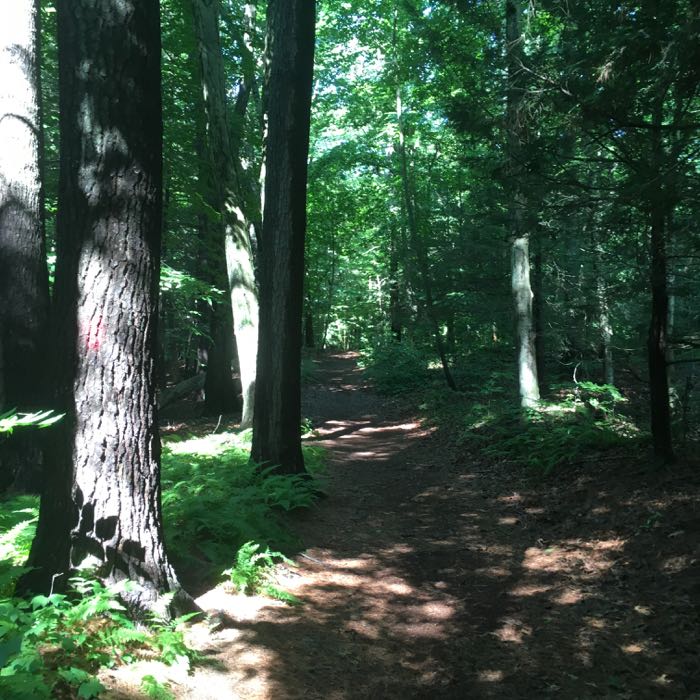 Suffield's town forest was named after Jesse Fowler Smith in 1959. Jesse Fowler Smith was a minister at the First Baptist Church and a teacher at Suffield Academy. He was also a horticulturist and was made an honorary member in 1944. He is remembered for his many outstanding contributions, such as "Suffield's Floral Wealth," a herbarium presented to the High School in 1958. It contained more than 1,036 species of Suffield ferns and flowering plants. He also documented notable Suffield trees. Consequently, the town farm was named the "Jesse Fowler Smith Forest" in his honor.
Yeah, that doesn't really make sense to me either.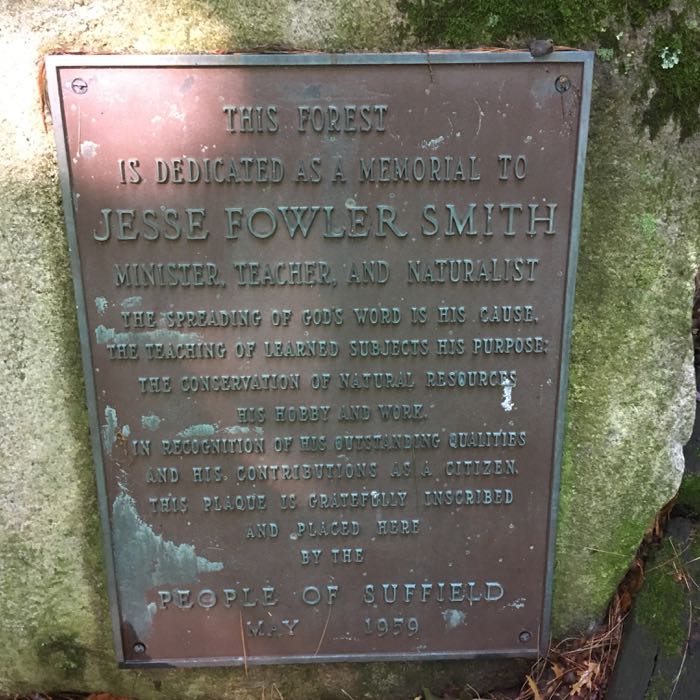 By 1915, Suffield became modernize with telephone, the telegraph, automobiles and infant airplanes. In that same year, a significant missionary named Reverend Jesse Fowler Smith returned to Suffield from Burma. He would became a teacher at the Suffield school for the next 38 years. On May 30th 1959, Suffield recognized Reverend Jesse Smith's contributions to the town by formally naming the town forest, the "Jesse Fowler Smith Memorial Forest." He served as the last paid pastor of first Baptist church, a fixture in our community, and the superintendent of the second Baptist church school for many years.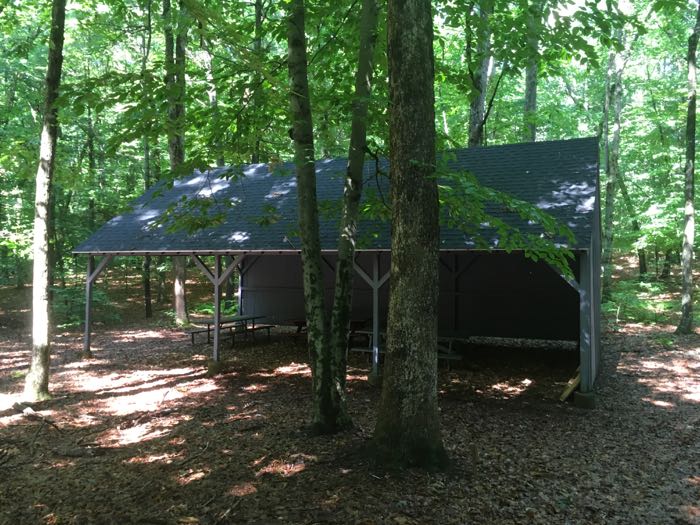 I'm now even more confused. First by "infant airplanes," but mostly by the confusing nature of the competing Jesse F. Smith forests. But… who cares. I don't. Let's walk around this joint.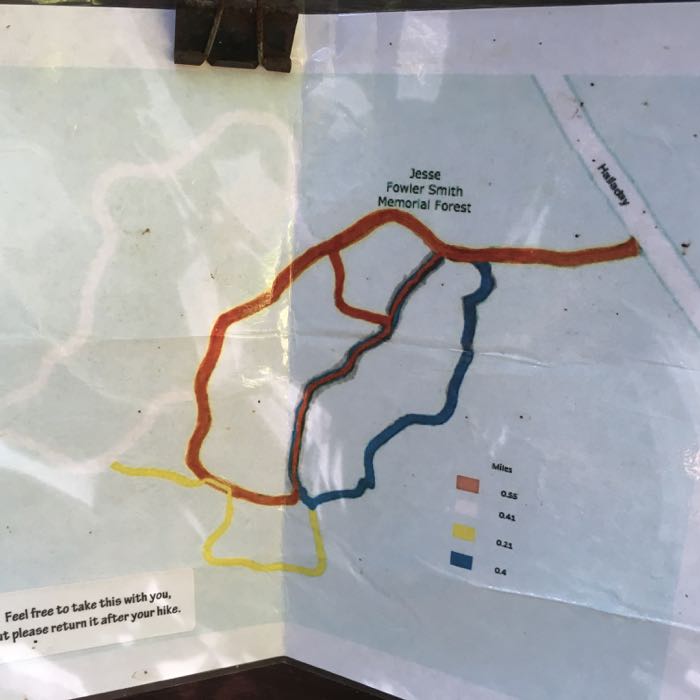 All the trails here are very short. There are four: Red, blue, white, yellow. I can't recall any distinct feature of one to the next. The trails are well cleared and fairly well marked. This place seems to be used by groups like scouts and the like, as there is a nice pavilion here as well as a firepit.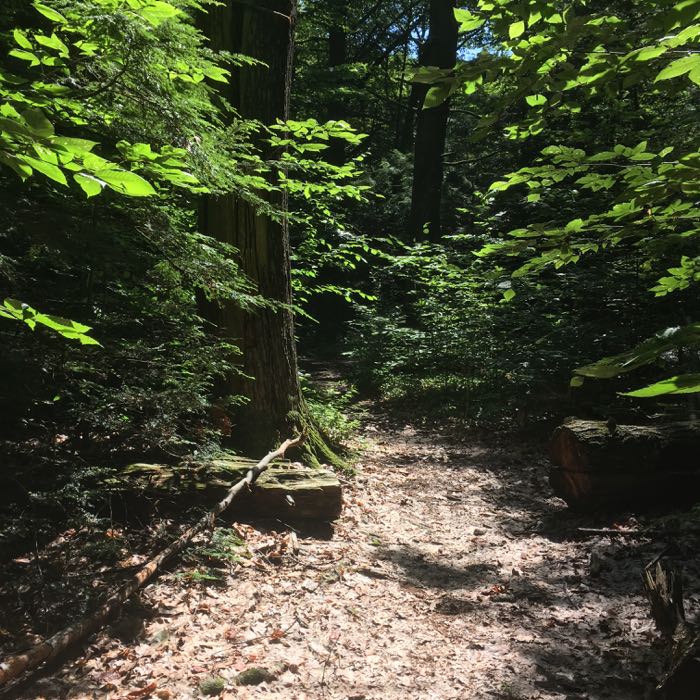 Um. There are a couple plank bridges over the swampy areas. There's a nice white pine stand. And? I'm not sure what else.
I don't mean to give the impression that I didn't like my walk through the Jesse F. Smith Memorial Forest. I did! But that's all it was… a short walk through a forest in Suffield.
And perhaps Reverend Smith would be most pleased with that.