CT Hops for Hope Spotlight 15
CT Girls Pint Out
As a small, all-volunteer, relatively new non-profit, CT Hops for Hope can't simply go after the corporate sponsors other events can. We have no ties to a business and don't exactly have a marketing department. In some ways, this frees us to attract the best breweries around. Our best sponsors are our fellow charitable small businesses and organizations – like the awesome local Connecticut chapter of Girls Pint Out! They bring together women from all over the Nutmeg State who are interested in craft beer. Each month their members can attend events centered around learning about and appreciating great beer. While the events may have a cost, membership to Connecticut Girls Pint Out is free. (And being a member is as easy as saying, "I'm a member." And being a woman, I suppose… but keep reading, as that's not always the case!)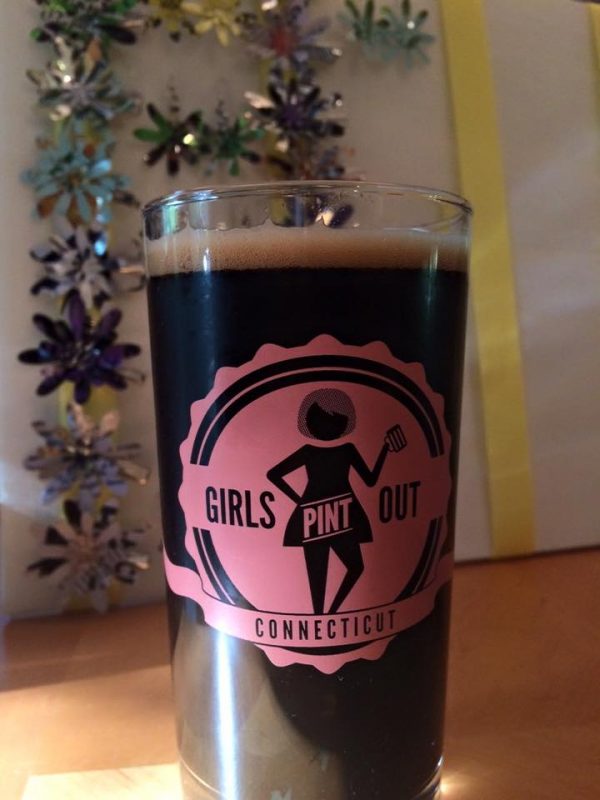 Learn more about the charity we benefit and why we do it
I've met a few of the more active members as well as a few who have attended the cool events. In fact, one woman who attended a beer brewing class with GPO at Brew & Wine Hobby in East Hartford can't stop effusing about how interesting, informative, and fun that was. Seriously, I'm not just saying that. She's not one to endorse nonsense either, so I stand by the statement that CT GPO is an excellent organization and you should think about attending their events. These women know their beer, know how to have fun, know how to give back to their community, and know how to run events…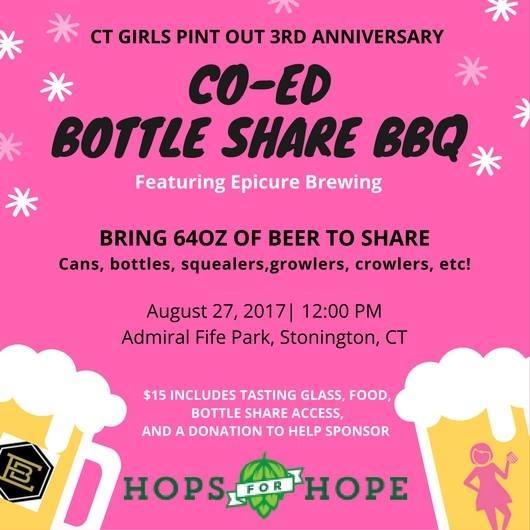 And lo! What better event to attend than the Co-Ed CT GPO 3rd Anniversary Party on Sunday, August 27th in Stonington!? And here's the best part – GPO often raises money for worthy charities. That's just what they do as part of their non-profit mission. This event will raise money for our event; the CT Hops for Hope Brewfest. in New Britain on September 2nd! Huge thanks to Elisha, Caitlin, Jeanette, and everyone at CT GPO for sponsoring our 100% charitable event. Keep doing what you're doing!
CT Hops for Hope, September 2nd in New Britain
Get your tickets now!