CT Hops for Hope Spotlight 7
New Park Brewing Company, West Hartford
It would be tough to argue which new CT brewery is generating the most excitement these days, for there are many in contention. One of them, without a doubt, is New Park Brewing in West Hartford. And that excitement is certainly warranted. As a West Hartford resident, this is welcome news. I've had about five of their beers and have jumped on the New Park bus. I'm all in.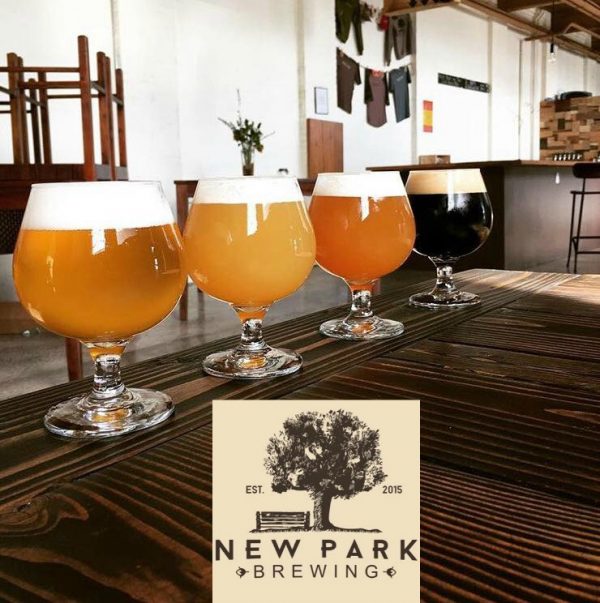 Learn more about the charity we benefit and why we do it
New Park hit the ground running, opening up with a fantastic line-up. Then they hit the ground. That is, they sold out of every drop and literally couldn't re-open for two weeks. The response to their opening was overwhelming and it hasn't diminished in the months since. Their formula is simple: Hire a great brewer in Alex Dee. Focus on the styles that the market demands, but make them as good if not better than most everyone. Be cool. Have a nice space. Slide in some other styles of beer like goses and grisettes to blow minds and palates. Keep being better.
New Park has done all of that. They are still very small and simply don't have the capacity to do brewfests or distribute. So you basically have two choices to drink the beer that has the Connecticut beer scene in a tizzy: Go to West Hartford and/or go to CT Hops for Hope, the 100% charitable brewfest with no lines and a fantastic atmosphere! Huge thanks to John, Alex, Emaly, and the rest of the crew at New Park for making an exception to pour at CT Hops for Hope!
CT Hops for Hope, September 2nd in New Britain
Get your tickets now!