Everything Seymour
I've been exploring and writing about Connecticut since 2006. After a decade, I began compiling CTMQ guides for each town in the state. I plan on "completing" Seymour CTMQ-style… as well as the other 168 towns, cities, and boroughs in Connecticut. After all, that is the ultimate goal of CTMQ.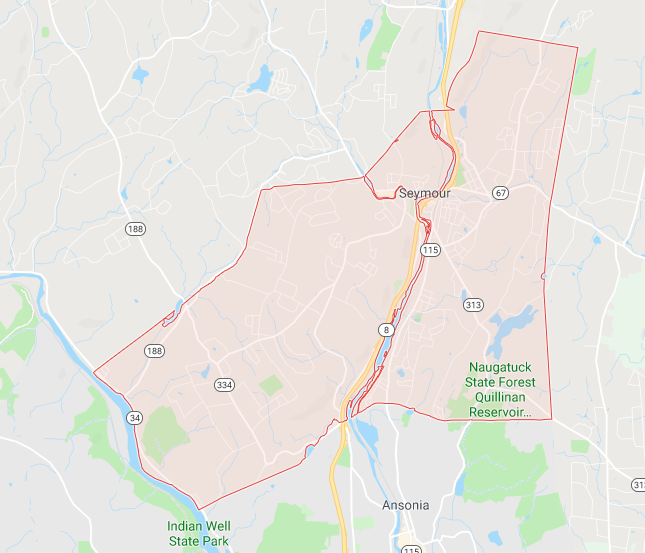 What do you know about the town most famous for… not being Derby? Even though it once was? You can scroll down for my list of things to do in town. Or, as always, you can click on the town's tag to see what I've done.
If I've missed anything in town or if anything has closed or changed, please let me know.

All The CTMQ Seymour Stuff
Links take you to my reports
Museums
Katharine Matthies House
Hikes
Naugatuck State Forest – Intro
Great Hill Block
Quillinan Reservoir Block
Seymour Land Conservation Trust – Intro
13 Chatfield St
70A Brookdale Rd
Chucta Road Property
Healey Farm
Keith Mitchell Forest
RWA Trails – Intro
Seymour's Town Trails – Intro
Fountain Lake Reservoir
French Memorial & Gary Parks
Legion Pool & Chatfield Park
Little Laurel Lime Rock Park
Rolling Hills
Sochrin's Pond Park
Food & Drink
Roadfood List: Hotdogs at Carolyn's Weenie Wagon (RIP)
Other Stuff, Often the Best Stuff
Paul Pawlak Sr. Bypass Channel and Park at Tingue Dam
The Strand Theater
Naugatuck Falls
ET Sign
Legion Pool Covered Bridge
Melonheads nonsense
Completion Celebration Meal & Seymour Wrap-Up
Jimmies Place