Naugatuck State Forest
Ansonia, Beacon Falls, Bethany, Cheshire, Hamden, Naugatuck, Oxford, Prospect & Seymour
Naugatuck State Forest consists of five separate blocks in the towns listed above. They are not necessarily all connected either. Basically, when you drive up Route 8 through the valley south of Waterbury and you notice those cliffs and hills around you? that's generally Naugatuck State Forest land. And it's very pretty. Let's explore all its trails!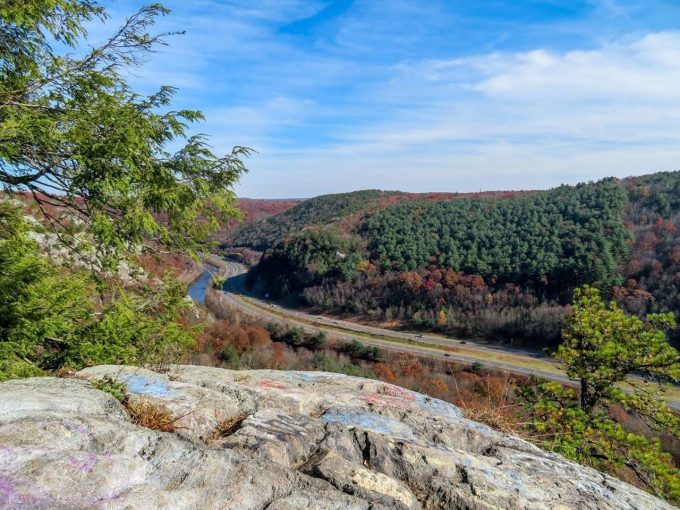 All Things Naugatuck State Forest
East Block, Beacon Falls, Bethany, & Naugatuck
CFPA's Naugatuck, Beacon Cap, & Whittemore Trails
West Block, Naugatuck, Oxford, & Beacon Falls
Seymour Reservoirs Area
High Rock Area
Mt. Sanford Block, Cheshire, Hamden, Prospect, & Bethany
CFPA's Quinnipiac Trail: Section 2
CFPA's Sanford Alternate Trail
Brooksvale Park Trails
Great Hill Block Trails, Seymour
Quillinan Reservoir Block Trails, Seymour & Ansonia

Naugatuck State Forest
CFPA's online map.