Dari Delight? Dairy Delite?
Dairy De-Lite, Woodbury
Woodbury is quite famous for being the antiques capital of Connecticut. A drive down route 6 through town certainly bears this out. There are approximately 218 antique galleries here. Alas, I'm not into antiques and while I'm sure these shops and galleries are lovely, I have no interest in visiting any of them.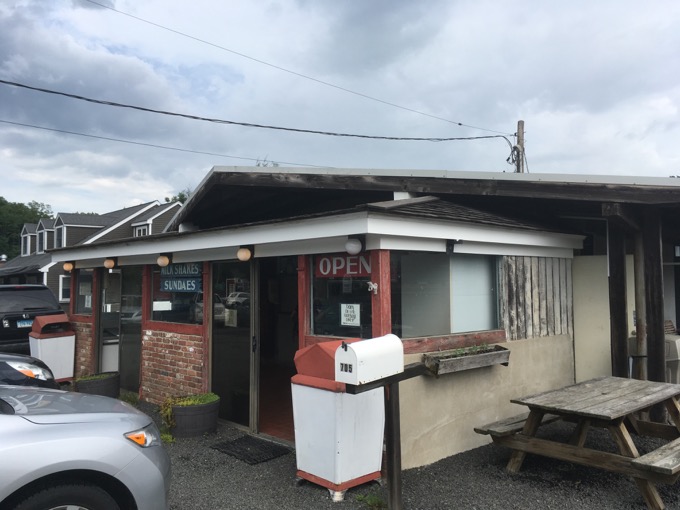 But there is an antique homemade ice cream shop here, smack dab in the middle of it all, near the intersection of routes 6 and 64: Dairy Delite. And my family is quite interested in homemade ice cream joints; antique or not.
Holy crow, this place is beat down. It's a literal shack that looks like a literal shack. In dire need of a paint job and an update, it has remained a local favorite for over 60 years(!) Aside from Shady Glen in Manchester, this might be the oldest ice cream joint on my list. UConn Dairy Bar too maybe? I don't know.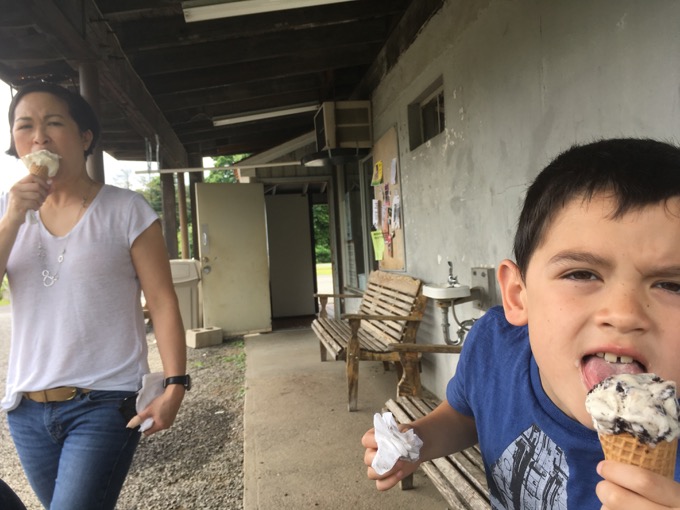 Everything here is antique, from the old-timey fonts to the ancient water fountain, to the cutesy misspelling of "delight."
No one seems to know what the actual name of this place is.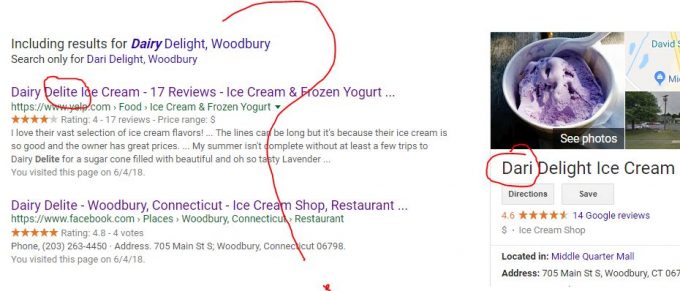 There was a tiny sign on a window stating it is "Dairy De-Lite." So we'll go with that. But let's not harp too much on this stuff. It's antique. It's in the center of Woodbury. It all fits.
I guess.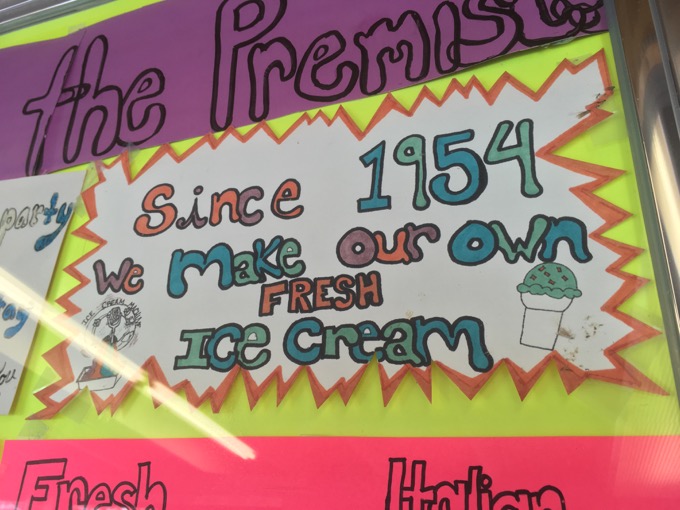 We pulled into the unpaved (of course) lot and while Hoang and I immediately fixated on the run-down nature of the place, our sons certainly didn't care. ICE CREAM! We entered the retail space and were confronted with a myriad of choices: 50+ flavors, sundaes, something called Avalanches, and more.
We're a simple lot, so single scoops all around. We made our choices and… hello? We're ready to order. The guy had disappeared. Hoang noted that he was actually just sitting behind a freezer, only partially hidden from us.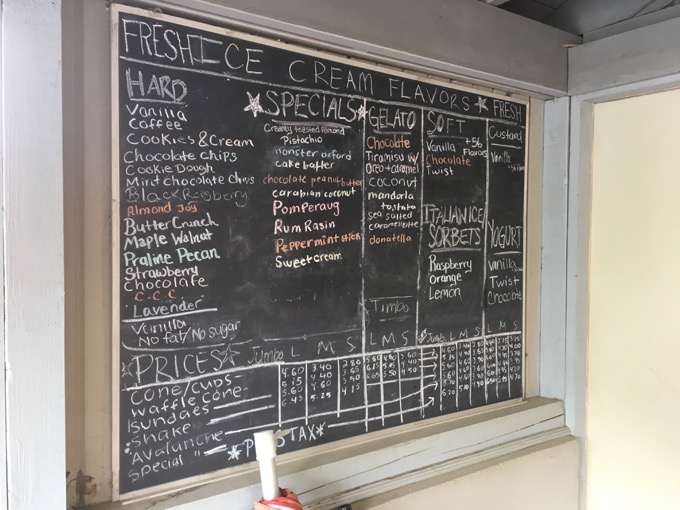 Hey, we're not giving up on homemade ice cream that easily, buddy. I made my presence and urgency known. Dairy Delite has some mildly unique flavors like lavender, but they also feel the need to make those flavors disturbingly bright in color. The boys went with cookies and cream, while I opted for a more adventurous caramel latte gelato.
It is claimed that the gelato base or recipe or something comes from Italy. I care not. The gentleman, who I assume is the owner, did not scoop my cup but instead gave me a taste for some reason. I took this to mean that some people dislike caramel latte gelato. I tasted, said thanks, and told him I liked it fine. (And I did!)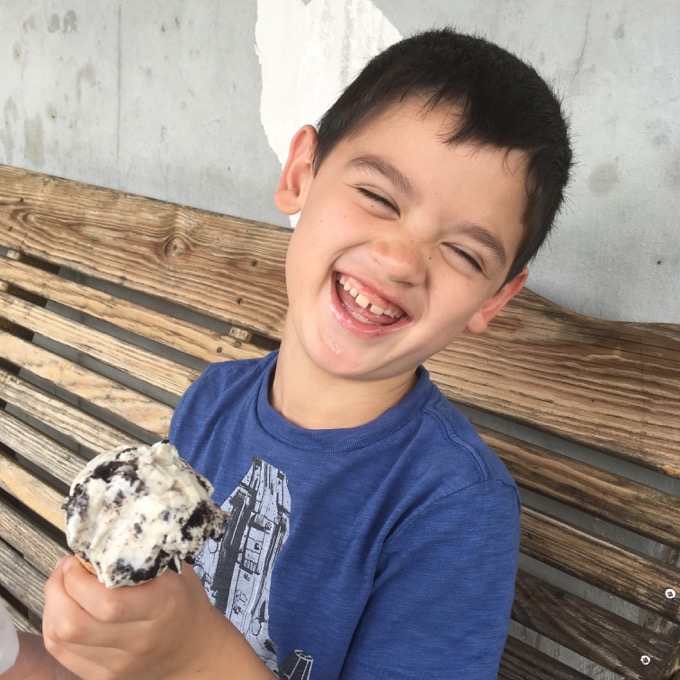 Hoang went with her usual toasted almond.
Mild complaint to so many local ice cream joints: If you name your flavors nonsense names, no one knows what the heck they are. Monster Oxford? Pomperaug? Perhaps they were right up my alley, but I have no idea.
Tell. Customers. What. Your. Nonsensically. Named. Flavors. Are. (And *Caribbean.)
We retired to the handsomely appointed dining area rickety picnic table beside the peeling paint and dug in.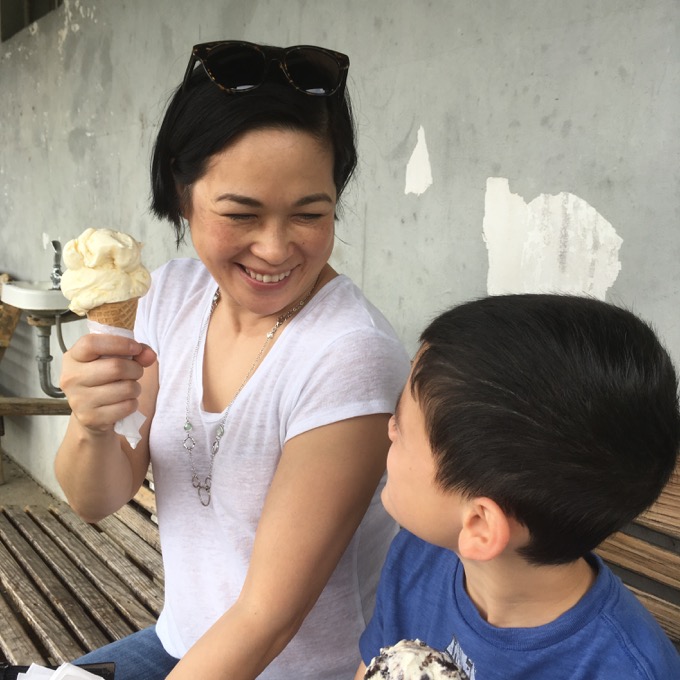 All three flavors were excellent. Take that peeling paint! Take that torn screen windows! Take that chicken scrawl chalkboard menu with nonsensical flavors! Take that dirt lot!
Even Hoang with her epicurean palate deemed her cone, "delicious." As for my caramel latte gelato, it was a bit too sweet for me and it left some of that cloying film on my tongue for the next half an hour. But it wasn't so bad that I'd un-recommend it or Dairy Delite.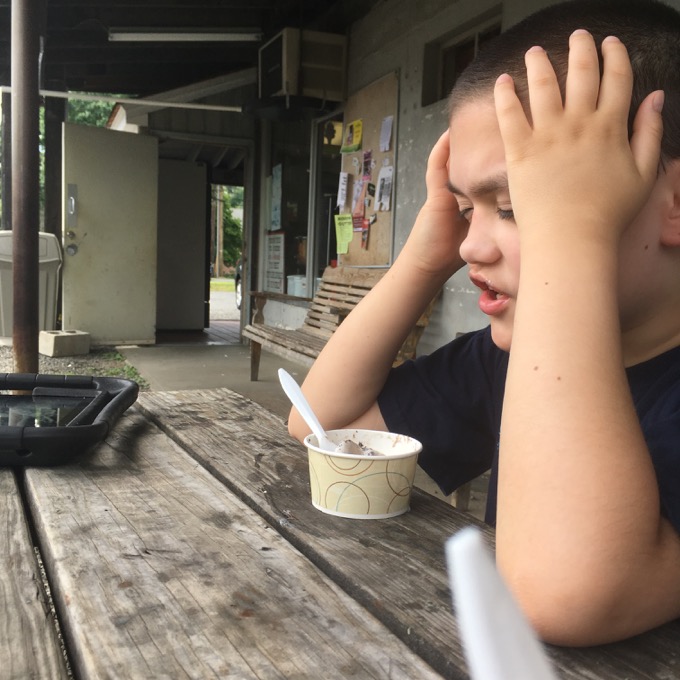 (This mild complaint from me prompted Hoang to sneer, "you should have gotten that boring sweet cream flavor like your boring flavor-liking self usually does." I love my wife.)
So there you have it: Don't be scared off by the ramshackle appearance of this place. It's good! And probably cheaper than the places who need to pay for upkeep! Win-win!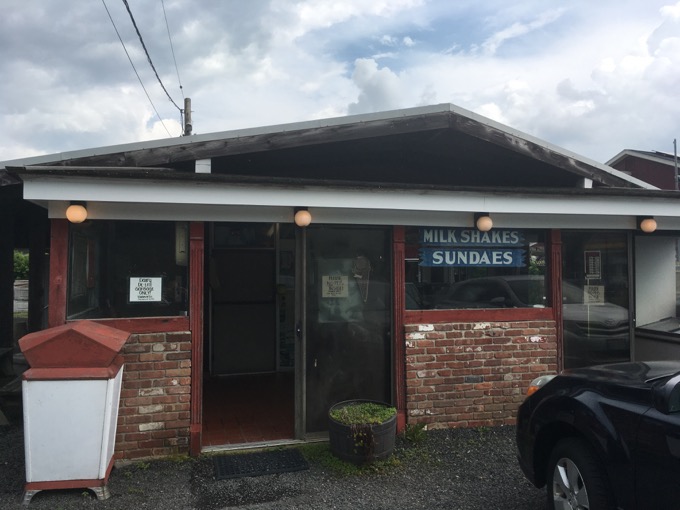 CTMQ's Homemade Ice Cream Trail