Not Fair
Manchester Land Cons. Trust Trails (MLCT): Fairway Park
5-minute Bumble-Around, January 2017
I titled this page "Not Fair." Why? Because busting on this MLCT property isn't fair on my part. They do a great job all around the town of Manchester.
I could give them the business regarding their website, but that wouldn't be fair either.
They have more important things to do than make online maps and clearly spell out which properties are trailed.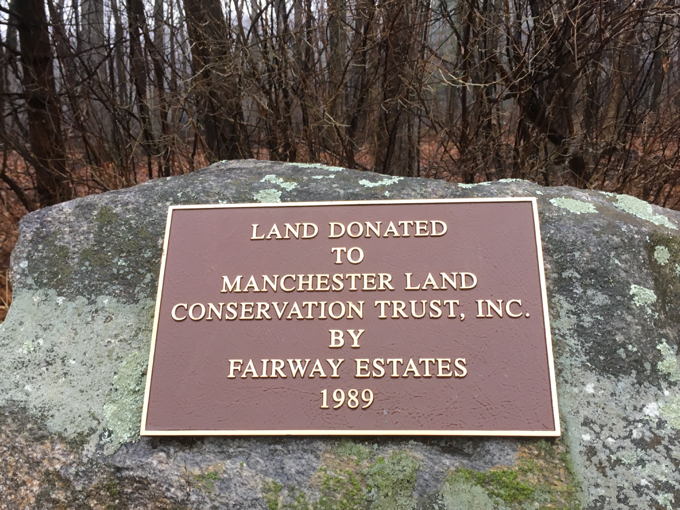 They say Fairway Park is trailed. Perhaps it was ten years ago. Actually, in fairness they say:
Fairway Estates donated this parcel to the Manchester Land Conservation Trust (MLCT) in 1989. Neighbors keep the area maintained with a woodsy trail, and the public is welcome for passive recreation, as on all Land Trust properties.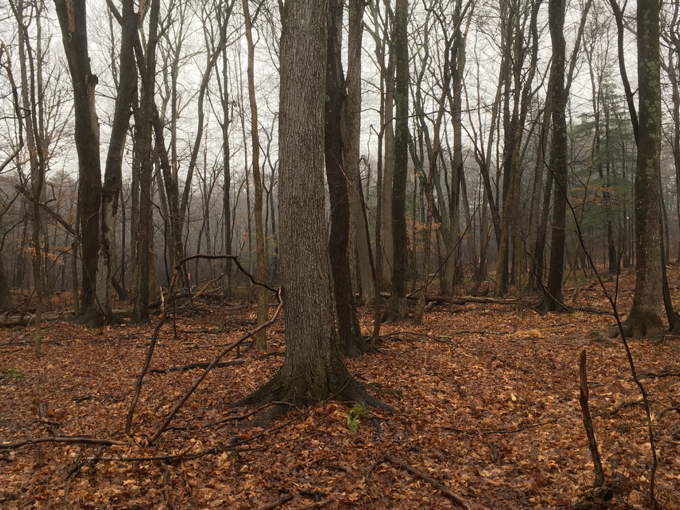 Darn neighbors. Slacking.
I'm only including this page to highlight that with some of our state's smaller organizations, one can never be too confident that everything they say is walkable is actually walkable.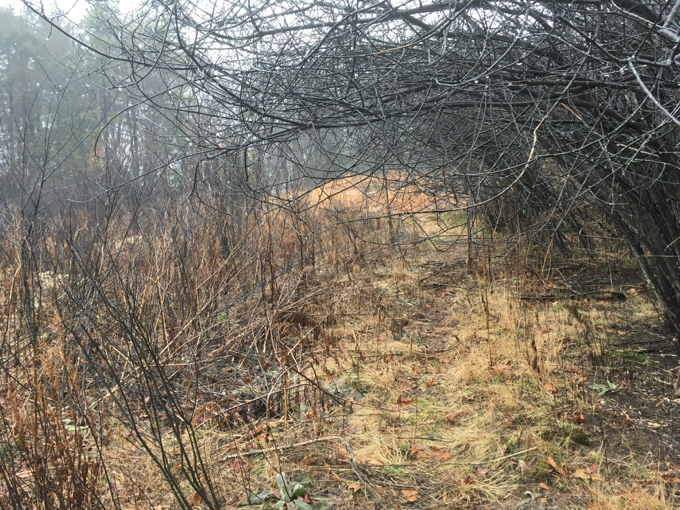 There are remnants of trails here, but I essentially traipsed around the woods next to someone's house and found my way out to a powerline cut with the golf course just beyond. You can, if you wish, make your way to the little road/trail from the power lines to the Globe Hollow trails managed by the Manchester Water Department, but the only reason I can see a person doing something like that is if they were doing what I'm doing or trying to escape from the police.
You can find better uses of your time in Manchester's woods, I promise.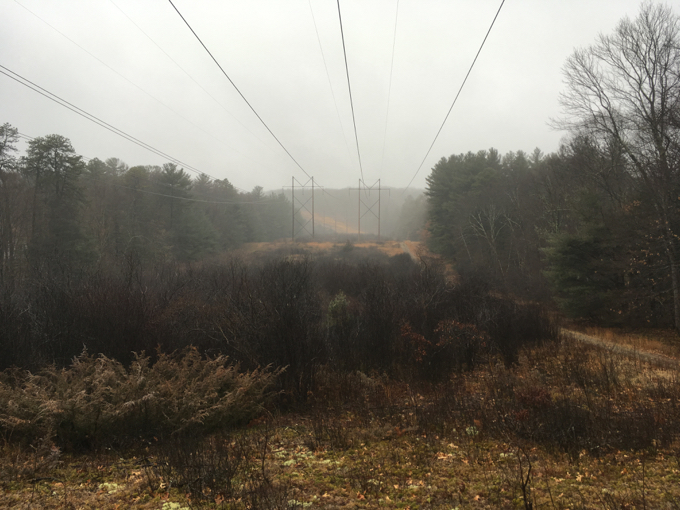 Manchester Land Conservation Trust
CTMQ's Manchester Land Conservation Trust Trails Main Page
CTMQ's Land Trusts Main Page