Blow it Out Your Devil's Blowhole, Satan!
Devil's Blowhole, Cromwell
When I published my "Everything Cromwell" page, a friend familiar with Cromwell alerted me to an embarrassing oversight. An exchange followed: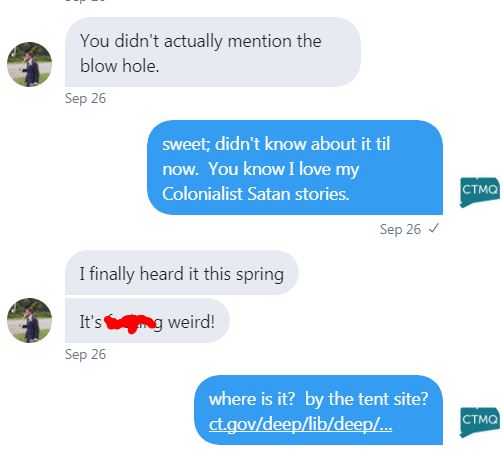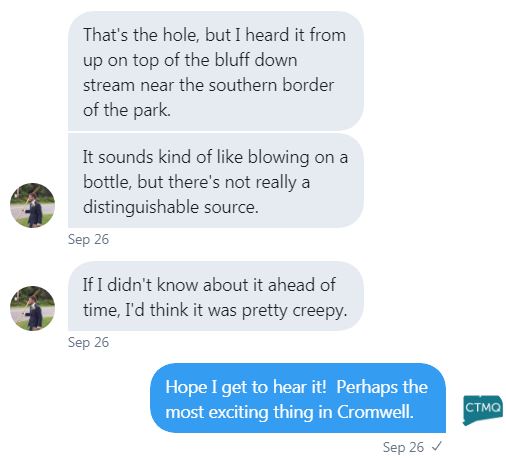 I took the boys to River Highlands State Park and we had a grand old time walking around; checking the view from the bluffs, skipping rocks in the mighty Connecticut… but the whole time I was straining my ears trying to hear the call of the Devil.
The blowhole itself is… completely nondescript. The state's description of it is a bit more descript:
The are many trails in the park to lead the hiker across wooden bridges, over streams, along the 150 foot high bluff, or down to the water's edge past a unique geologic feature known as the blowhole. Here one can hear the wind as it whistles past the bluffs. The Native Americans came to listen to the "wind being caught by the spirit of the earth." When the colonists arrived they called it Devil's Blowhole, believing it was an act of Satan. Sailors knew it as an area of quick winds as the park is just upstream of one of the tightest bends on the lower river.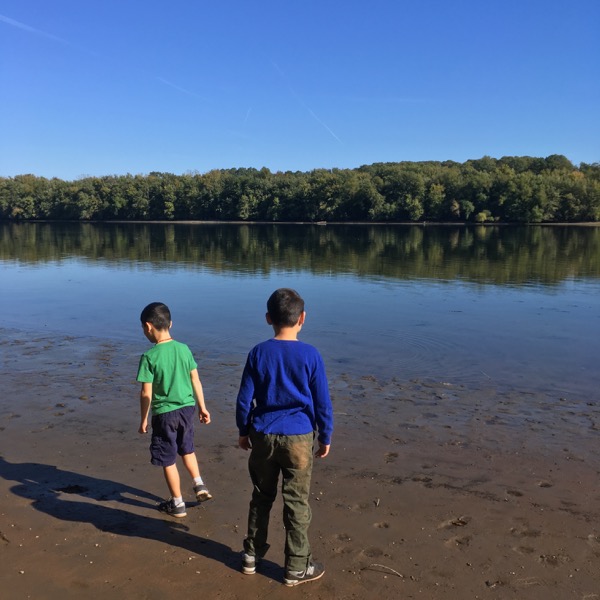 When the land was acquired for the state park, the New York Times ran a piece on it. It included this:
The Connecticut River Highlands State Park is a forest of white pine, mountain laurel, beech and oak trees situated over a bend in the river that sailors used to call "the blow hole." Local legends say sailors discovered that the winds whistled through that area, speeding their trip past this point. But Ms. Adams said they realized people would laugh if they named the former Allegretti property "Blow Hole State Park."
I wouldn't have laughed. Why would I have laughed? That would have been one of the coolest state park names in the state! Now we have "River Highlands State Park" abutting the TPC at River Highlands PGA golf course. Lame.
I believe my friend above when he said he heard it. He's a lawyer after all, and lawyers never lie.
Unfortunately, I heard nothing from the bowels of the underworld all day, but whatever, there it is: Devil's Blowhole in Cromwell, Connecticut.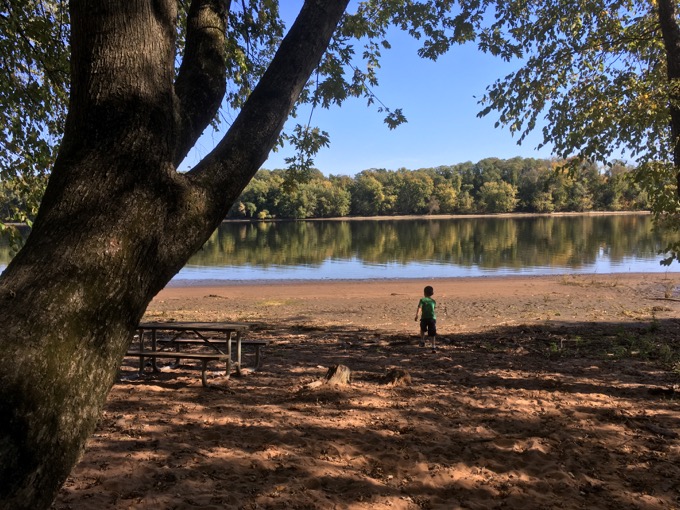 All things Satan in Connecticut