Thalia and Melpomene… Woof
Dog Rock, Intersection of Hayestown and East Hayestown Roads, Danbury
Tragedy and Comedy in one dog's face. Painted on a rock. So much emotion. So much paint.
Way down at the extreme southern end of Candlewood Lake – Connecticut's largest lake, by the way – very near Lakeside Pub and across from Candlewood Town Park in Danbury, sits this painted boulder. It is large and seemed to be rather freshly painted in 2022 when I visited. But it's been here for much longer.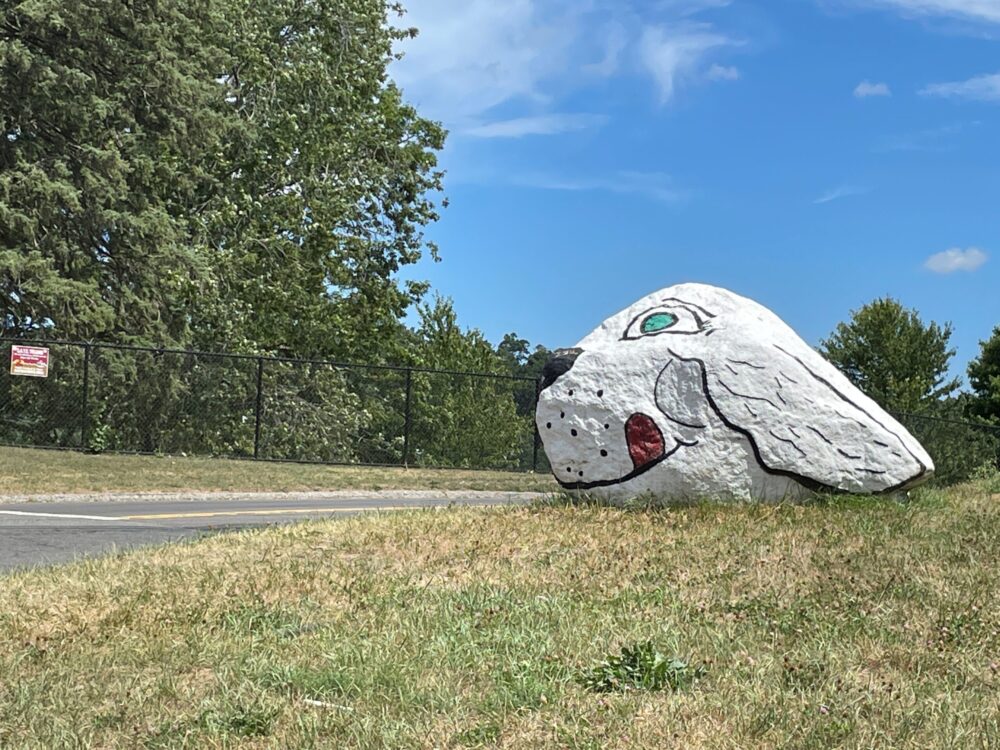 Much, much longer apparently, though I don't know how long. At least 50 years I'd guess. The boulder was originally painted in honor of a long-defunct hotdog stand that operated a few yards away. According to one story, the rock was painted to look like the logo of the hotdog stand, and the different expressions on each side dates back to the original.
The idea is that people are smiling and happy when approaching the lake and park (and presumably the hotdog stand) and they are sad to be driving away from such fun and deliciousness. They therefore match the dog's expressions according to their direction of travel – neat! At some point, the sad side turned angry, but when two women decided to strip the paint and redo the whole thing, they noticed the original sad eye and used that as their guide – since there were no pictures of it that they could find.
The two women did a great job with the painting of the schizophrenic dog and I hope people keep up with it for years to come. No one wants a sad sad dog rock.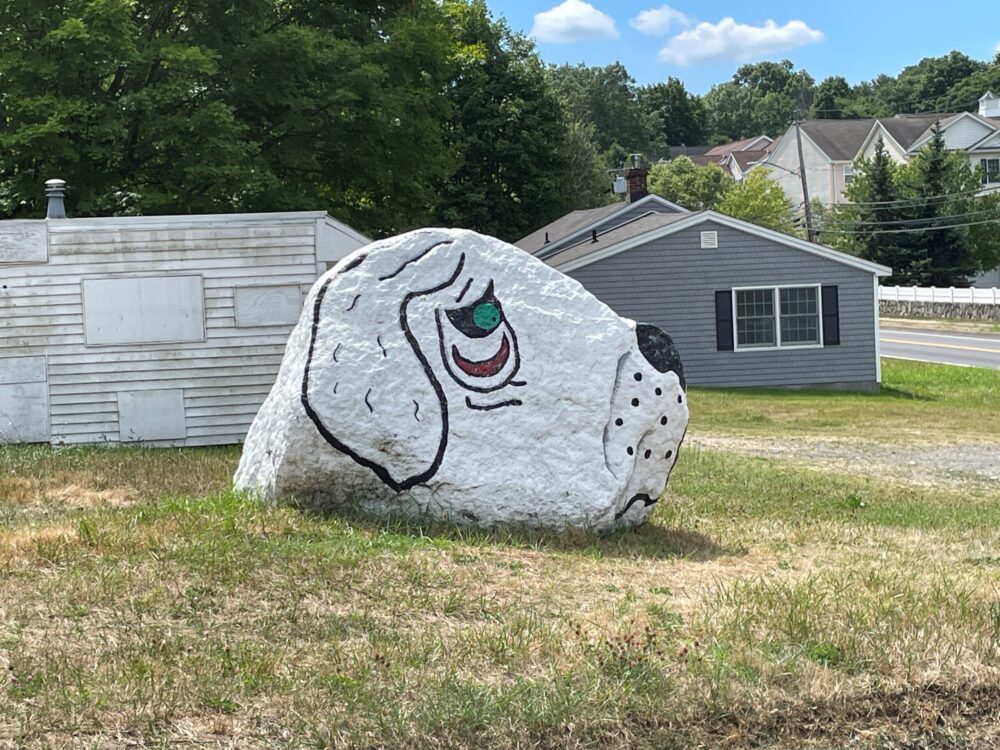 Historic Rocks, Painted Rocks, & Named Rocks/Rock Formations