Everything Danbury
I've been exploring and writing about Connecticut since 2006. After a decade, I began compiling CTMQ guides for each town in the state. I plan on "completing" Danbury CTMQ-style… as well as the other 168 towns, cities, and boroughs in Connecticut. After all, that is the ultimate goal of CTMQ.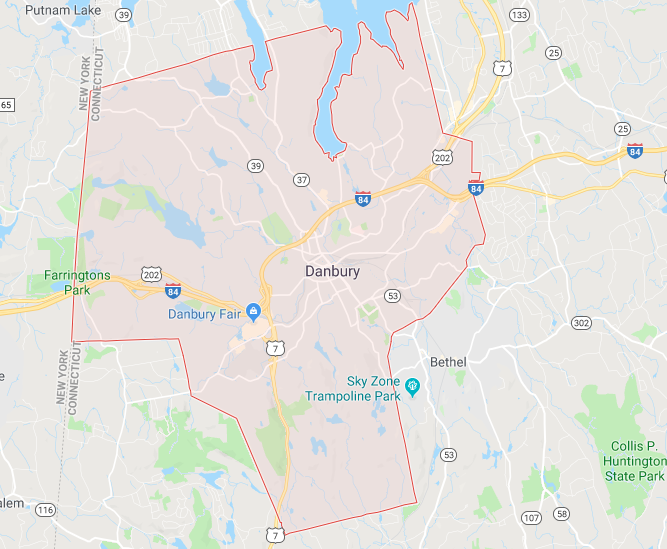 What do you know about the city which is most famous for making a lot of hats back in the day? You can scroll down for my list of things to do in town. Or, as always, you can click on the town's tag to see what I've done.
If I've missed anything in town or if anything has closed or changed, please let me know.

All The CTMQ Danbury Stuff
Links take you to my reports
Museums
Charles Ives Birthplace Museum (RIP… for now)
Danbury Museum/Huntington Hall
Danbury Railway Museum
Higgins Hall Art Gallery at WCSU
John & Mary Rider House
John Dodd Hat Shop
Little Red & Old King Street Schoolhouses
Marian Anderson Studio
Military Museum of Southern New England (RIP)
The Museum in the Streets
Old Quarry Nature Center
Richter House & Gallery (Future Museum)
Still River Editions Art Gallery
Tarrywile Mansion
Trailer Box Project
VPAC Gallery at WCSU West
WCSU Observatories and Planetarium
Hikes & Paddles
Wooster Mountain State Park
Ives Trail – Intro
Section 1: Bennetts Pond to Rt. 7
Section 2: Rt. 7 to Tarrywile Park/Ives House
Section 3: Tarrywile Park to Long Ridge Road
Section 4: Long Ridge Road to Side Cut Road
Candlewood Valley Regional Land Trust Trails – Intro
Schwab Preserve
Wick's Manor
Town Trails – Intro
Bear Mountain Reservation
Farrington Woods
Old Quarry
Richter Park
Rogers Park
Still River Greenway Nature Trail
Tarrywile
Terre Haute
Westside Nature Preserve
Still River Paddle
Food & Drink
Roadfood list: Texas Hot Wieners at JK's
Roadfood list: Karl Ehmer's Quality Meats Summer Sausage Sandwich
Roadfood list: Stanziato's
International Food Tour, Hungary: The Goulash Place
Homemade Ice Cream: Il Bacio
Homemade Ice Cream: Dubl Twister
Charter Oak Brewing Company
Shelter Rock Winery
Cross Culture Kombucha Taproom
Looking for your favorite restaurant? Here is an explanation as to why it's not here.
Everything Else
Washington-Rochambeau Revolutionary Route National Historic Trail Intro & Danbury campsite
ASME Landmark: Pitney-Bowes Postage Meter
Largest in World: Stew Leonard's
Oldest in US: St. James Episcopal Church's Carillion
Lake Candlewood
Morefar Back O'Beyond Golf Course
Connecticut Freedom Trail: Marian Anderson House & Studio
CT Carousel Trail: Danbury Fair Mall Carousel
Dog Rock
The Danbury Chamber
Old Bridge Lane Covered Bridge
Covered Bridge Condominiums Covered Bridge
Hearthstone Castle in Tarrywile
Statue of "Teen Girl Paul Revere"
Giant Uncle Sam Muffler Man
CT College Football Tour: WCSU game
Meeker's Hardware (RIP) and Pepsi sign
The Story of the Danbury Trashers
David Letterman's Ferraris
ET Sign at WCSU
Two Womens' Prison Memoirs (Orange is the New Black & Turning the Tables: From Housewife to Inmate and Back Again)
Completion Celebration Meal & Danbury Wrap-Up
TBD