MAGA
World's Tallest Uncle Sam, Danbury
August 2022
The funniest thing to me about this incongruous giant Uncle Sam is that it's not the "world's tallest" because there's another 38-foot tall Uncle Sam in Michigan as I write. So what did the showman mayor of Danbury say?
When the statue was officially dedicated, Mark Boughton acknowledged that there was an identical Uncle Sam statue elsewhere, but since that statue was up on a platform, the mayor said, Danbury's was better because it was the World's Tallest Uncle Sam standing on the ground.
Ok. Whatever that means. "They're identical but ours is taller even though the other one is higher?"
Anyway… the story of the travels of our Uncle Sam is pretty crazy.
The statue was built for a failed chain of Ohio restaurants named Uncle Sam's in the 1960s. In 1971 Sam was trucked to Danbury where he stood at the State Fairgrounds until 1981. When the Fair closed down, Sam was purchased by Arthur Gillette and trucked to Lake George, New York, where he stood in the parking lot of the fairy tale Magic Forest theme park. The fiberglass figure, weighing 4,500 pounds, was clear-coated in 1992, which no doubt helped him to survive years of upstate New York winters.
When the fair closed, the statue was bought by Jack Gillette, owner of the Magic Forest amusement park in Lake George, New York. It had been a striking feature of the amusement park for decades, but when the park changed hands, Danbury's mayor, Mark Boughton, outbid Troy, New York and purchased the statue for $50,000.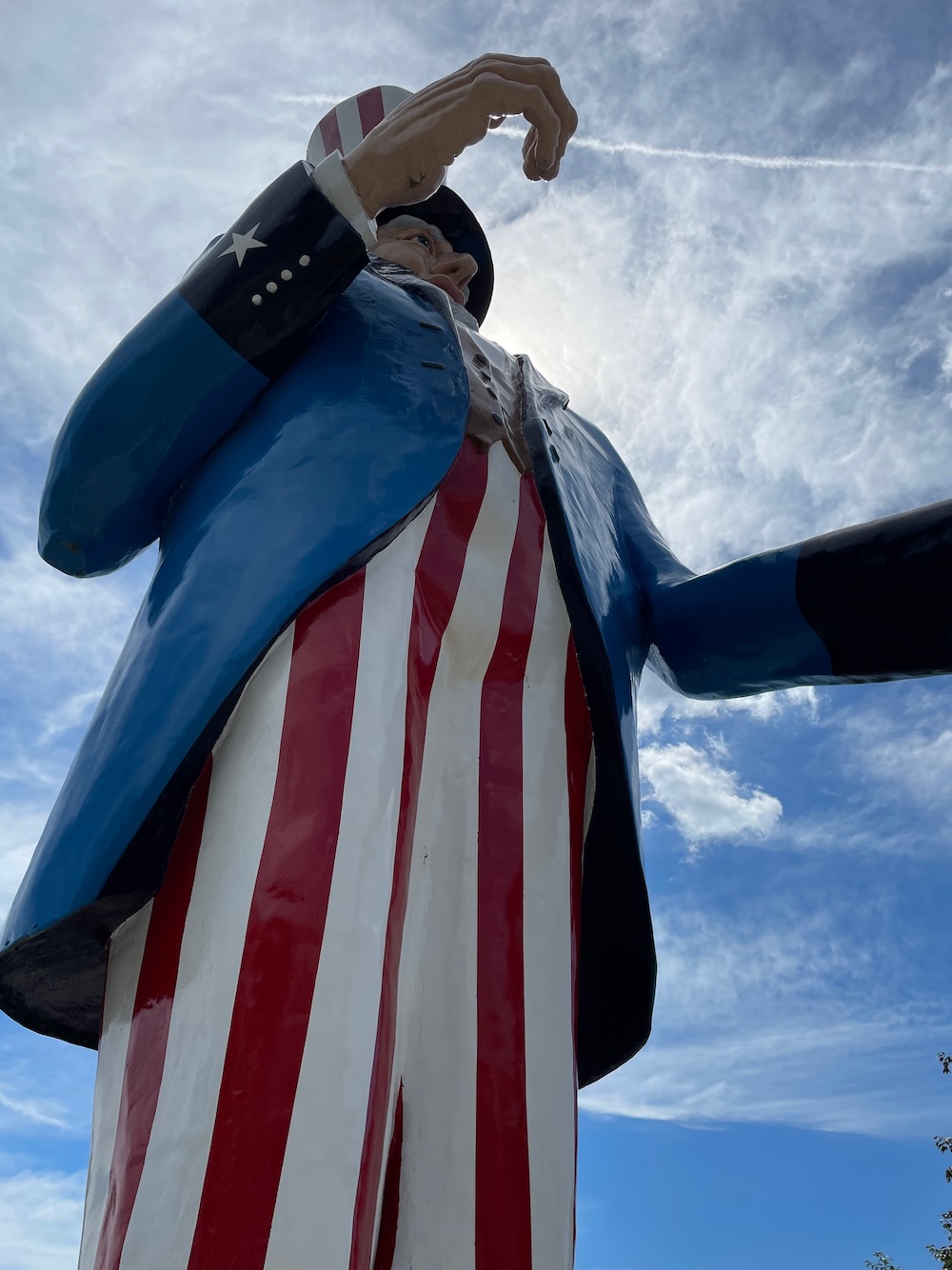 While Troy didn't have any connection to the statue itself, the community has some claim to Uncle Sam in general. By some accounts, the inspiration for Uncle Sam was Samuel Wilson, a Troy meat supplier who shipped goods to U.S. troops during the War of 1812. This is disputed, as the song "Yankee Doodle," written several decades before 1812, references an Uncle Sam. ("Yankee Doodle" was designated Connecticut's official state song in 1978.)
It was originally announced that Uncle Sam would stand near I-84, beckoning travelers into the city. But those plans were scrapped, and Sam went up in the Danbury Railway Museum parking lot in 2019.
And there he stands today in 2022. From an Ohio restaurant to the Danbury Fair to upstate New York and back to Danbury. Quite a dandy Yankee Doodle.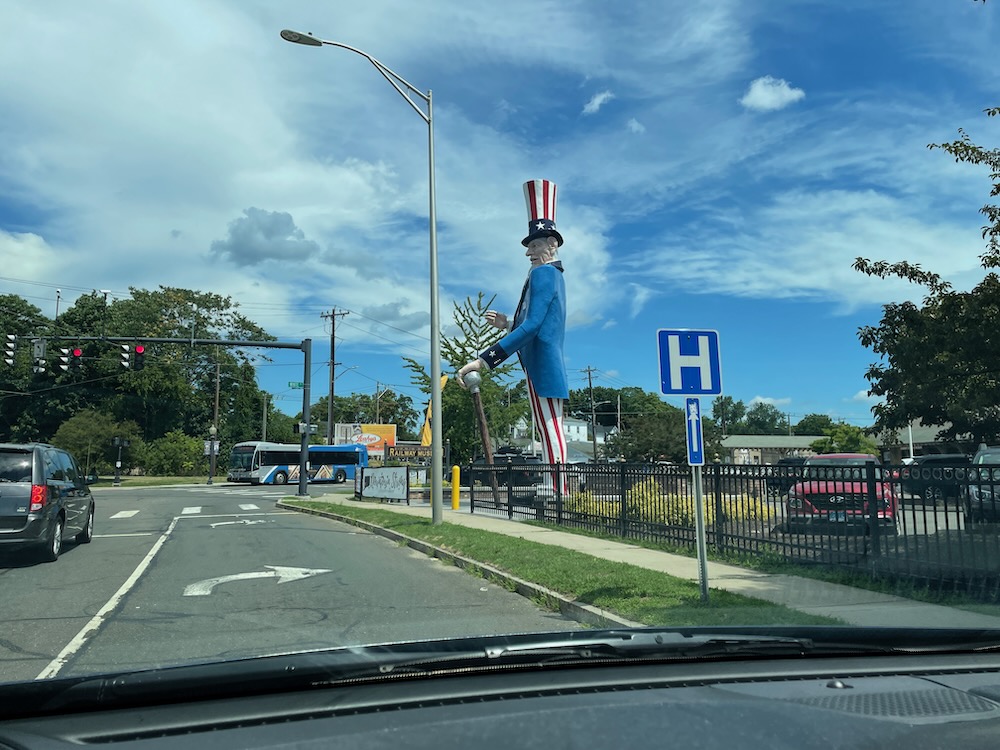 Info and lots of text from Roadside America and Connecticut Magazine
CTMQ's Firsts, Onlies, Oldests, Largests, Longests, Tallests, Mosts, Smallests, & Bests