Imagine Hunting For Your Appointment Here
Dr. Chester Hunt Office
Windham
I'd been holding onto my pictures and "story" of this building for at least a decade. I'm tired of waiting, so here we are: on the Windham Green and the cute little Dr. Chester Hunt Office building.
What was I waiting for? At some point, way back in the 00's, the local historical society had suggested that they planned on making this tiny building into a museum. It is now 2022 and that has not happened in any real sense, so what we have is a CTMQ page about a comically small standalone doctor's office.
Built in 1790, it is owned by the adjacent Windham Library. Look at its litte gambrel roof! It originally served as the office of Sheriff Shubel Abbe and was located behind his house at the south end of Windham Green. Abbe's property was purchased in 1819 by Dr. Chester Hunt who then used the office until his death in 1869. The building was moved around a few times until the 1980s when it was placed in its current location on the Green and lovingly restored. I envision a couple guys just picking it up and walking it down the street.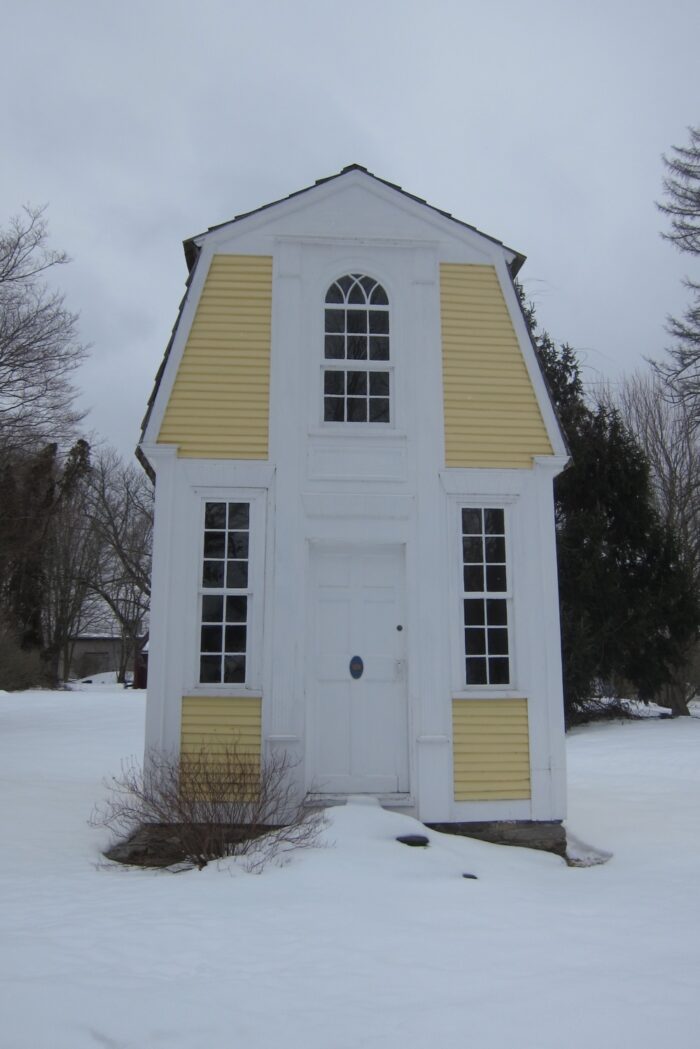 According to Wikipedia, it retains a great deal of original material, including external clapboard siding fastened with handcut nails, and stencilwork on its interior walls. I supposed it would make for a somewhat ridiculous museum in a sense. What more could be inside that's more interesting than the whole from the outside? (Other than, perhaps, some stencilwork on its interior walls I suppose, which if I'm being honest, is not all that interesting to me.)
And so, a dozen years after photographing this joint, the Hunt is over.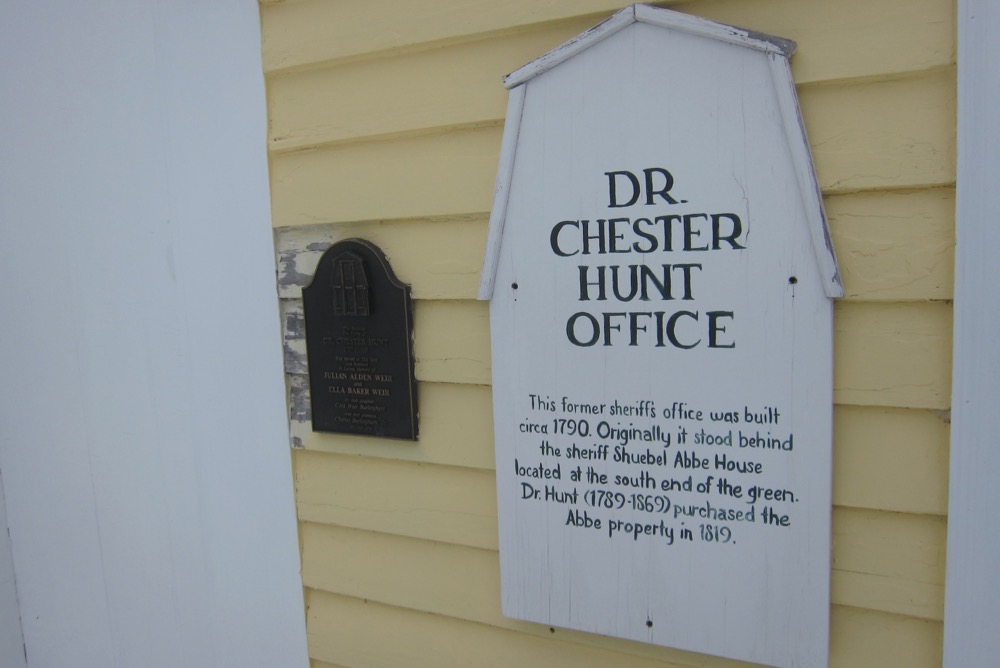 CTMQ's Houses, Ruins, Communities & Urban Legends