East Lyme's Town Trails
I was a bit surprised when I began compiling all the trails and hikeable properties in East Lyme. Little East Lyme… a state park, a state forest, four land trusts have holdings in town, plus there's the Richard H. Goodwin Trail to boot. Little East Lyme.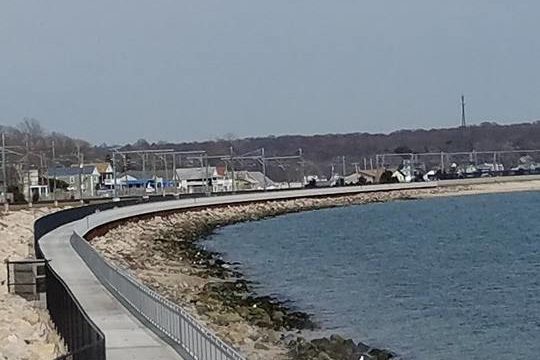 Heck, the Yale place listed below is private, so technically that an entirely other trail-maintaining organization in town. Sheesh. I guess the entire town won't be a Book Barn annex after all.

My East Lyme Town Hikes:
Niantic Bay Boardwalk
Yale Outdoor Education Center Trail (private)

CTMQ's Guide to East Lyme
Various maps of East Lyme
CTMQ's Town Owned Land Trails Page