They Should Grow Ivy on Its Walls
Eastford Public Library/Ivy Glenn Memorial
Eastford
Here's the thing: I can feature whatever I want on this website. Granted, a lot of what I do is fairly well defined. A trail. A museum. A winery. But then there are the buckets of things where I sort of just get to decide. Take libraries for instance.
I've got your Carnegie Libraries that are still libraries, sure, but then I've got your "other cool libraries." Some contain museums, some have superlatives attached to them, some feature unique modern architecture, and some… some I just like and wanted to take a picture and slap a quick little page together in their honor.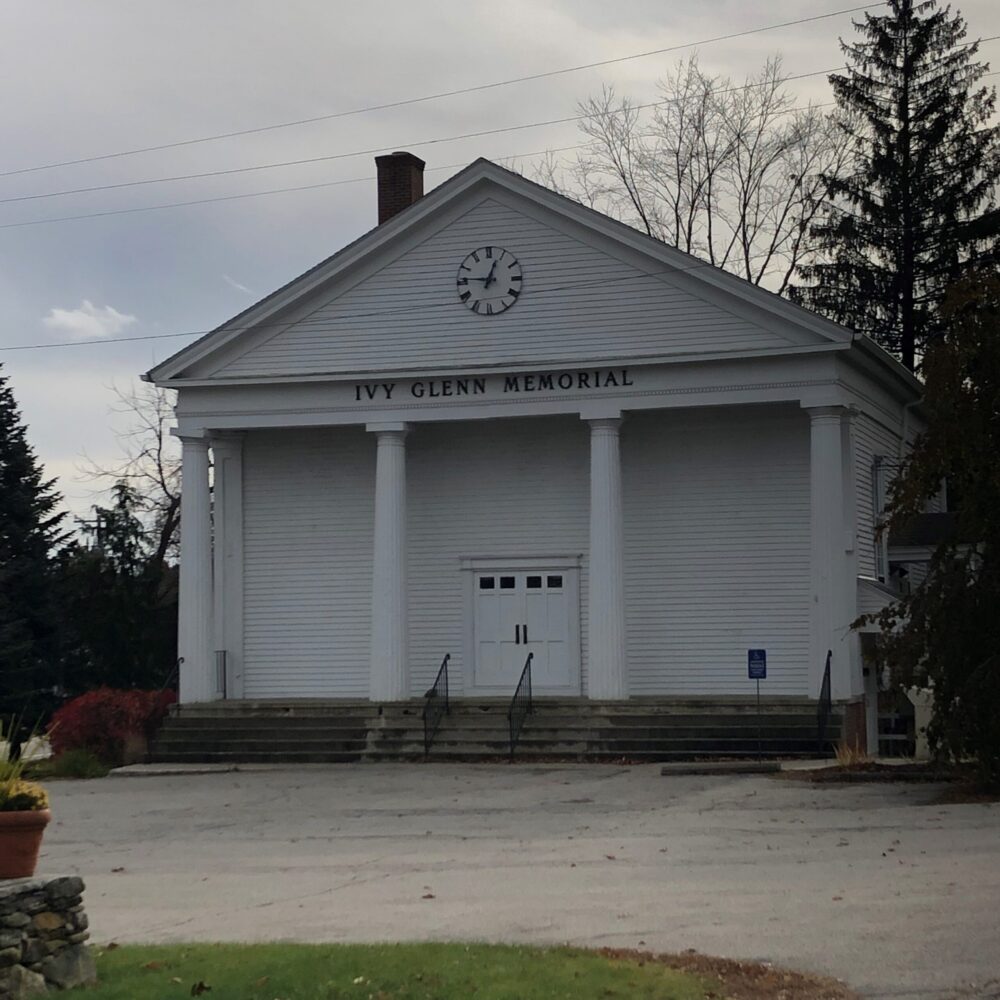 Enter the Eastford Public Library at Ivy Glenn Memorial.
If you are familiar with Eastford, you don't really expect a big beautiful white Greek Revival building in town. Yet, there it is. Right on Route 198. It doesn't look remotely like a library, which is part of the reason I am so drawn to it. It was built as a Methodist Church in 1847. A couple churches and a stint as the town hall and multiple restorations – a big one funded in honor of Ivy Glenn made by her husband, Wilmer Glenn, a New York stockbroker who spent summers in Eastford – and a century and a half later, the enlarged library opened in 1972.
And I just think it's grand. Even if I've never been inside and can't imagine I ever will be.

Eastford Public Library
CTMQ's Libraries, Post Offices, & Schools