This is No Game
Enders Falls, Granby
Multiple visits
A stairway has been built along the trail since my visits below.
An alternate title for this page is "Wiggin Out." That's for all you sci-fi nerds out there. "This is Not Game"… "Wiggin Out"… both refer to Orson Scott Card's seminal novel Ender's Game of course, and the protagonist Ender Wiggin.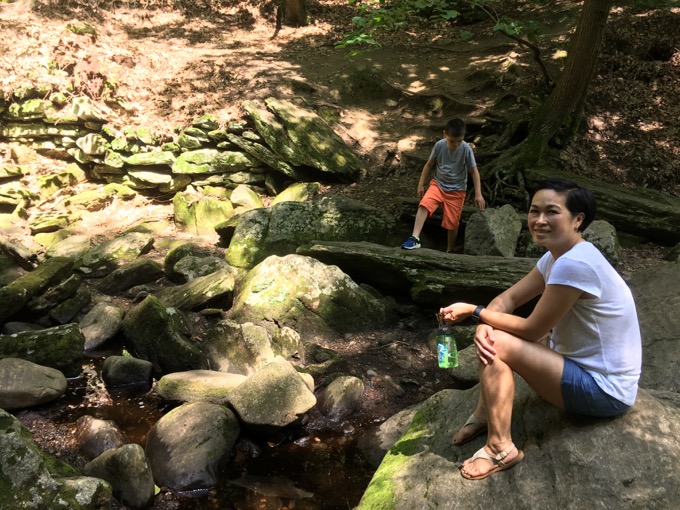 Alas, these falls and the state forest they are in are not named for Wiggin. They are likely named for John Enders, whose hunting cabin was near here. (It is now part of Granby's Salmon Brook Historical Society collection of buildings.)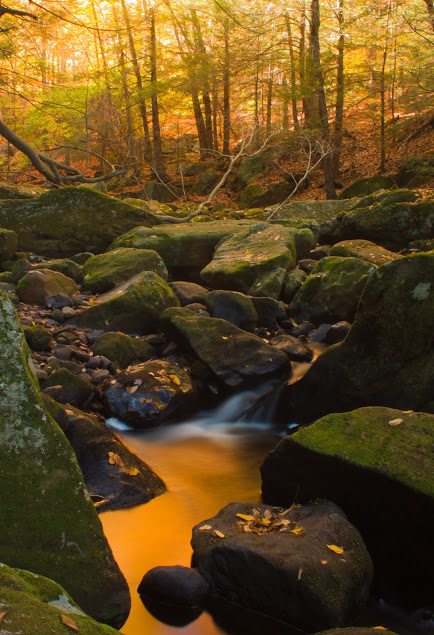 Ender's Game is considered one of the coolest sci-fi books ever written so it just makes sense that Enders Falls is one of the coolest waterfalls in Connecticut. I have visited them at least three times and have never been able to take a decent picture there.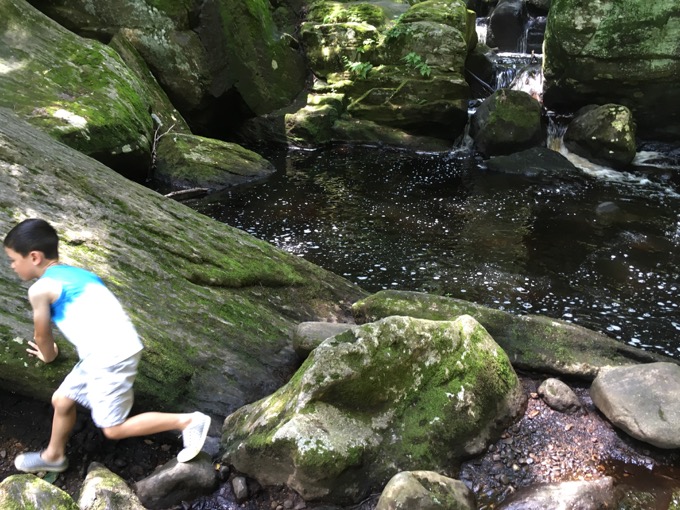 Fortunately, I have friends. And some of them are excellent photographers. Excellent photographer friends who let me post their work for free! We all benefit. Chris Krieger and Justin Coleman. I have posted several of Justin's photos on my waterfalls pages, but today I'm going to go with Chris.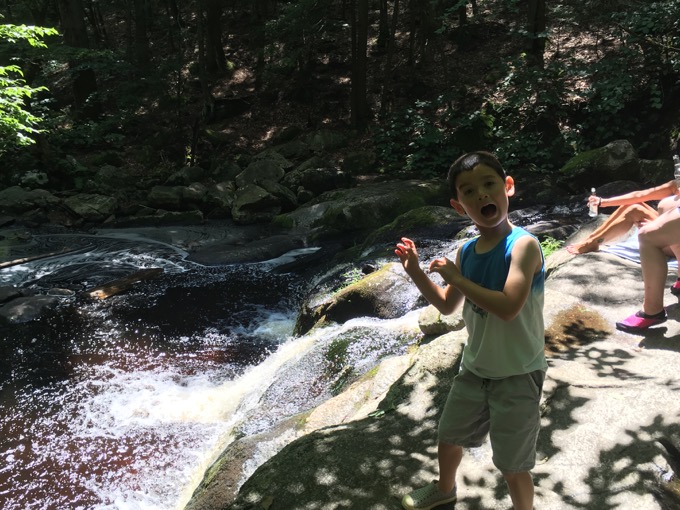 I don't need to tell you which photos are his versus mine – which are from different visits, years apart.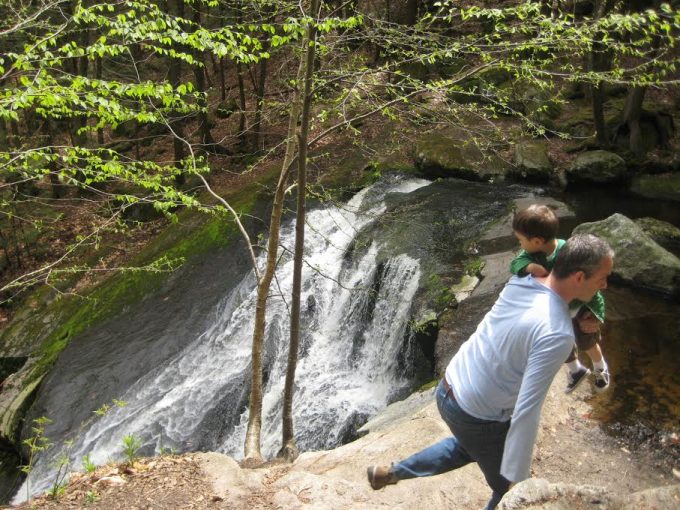 Enders is on route 20 just east of the Hartland line. It's "out there," as they say. And it's beautiful. From the Waterfall Guide folks:
Enders Falls is an exceptional collection of five distinct waterfalls, several with popular swimmable pools. The first set of falls is a 6-foot cascade: commendable, but not a strong indication of what lies downstream. An easy jaunt further down the trail brings you to the level of the river, where the second falls can be partially seen upstream. The second falls, which is best seen by crossing the stream, is a 30-foot horsetail and plunge combination that fans widely down between rugged overhanging gorge walls. Fishing is popular in the pool below these falls, which are surrounded on all sides by hemlock trees and thick moss.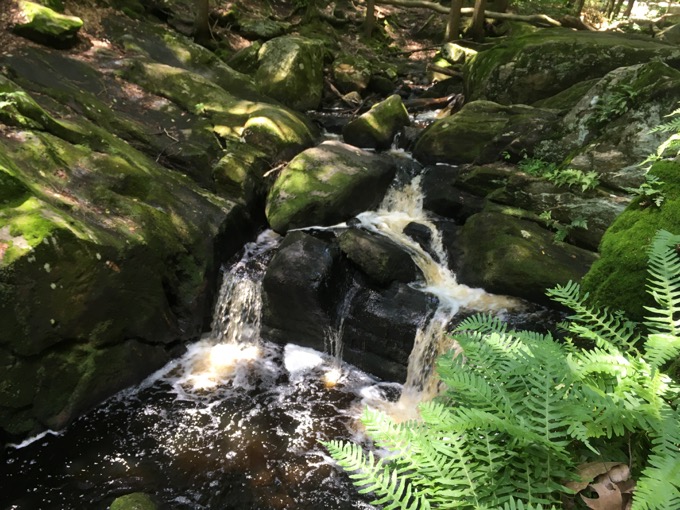 The third falls, probably the most heavily photographed of all here, is part-horsetail, part-plunge. The water gently slides sideways off a wide ledge only to plunge off a second ledge directly afterwards into a refreshing pool. Altogether, the third falls are about 18 feet tall in height, and they are also best seen from the opposite side of the stream bank.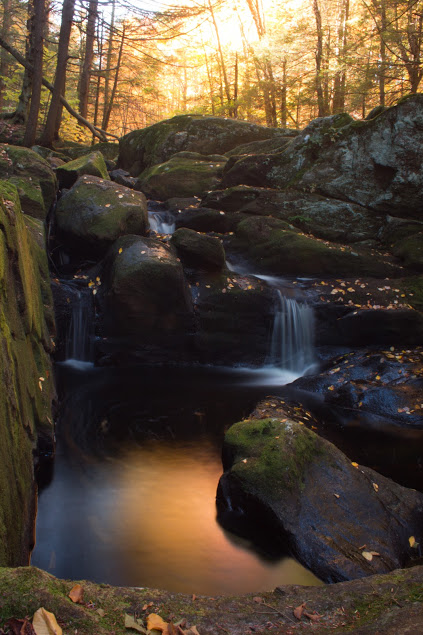 The fourth falls are just a hop, skip, and jump downstream from the third falls. Here, the brook slips off an overhanging lip 12 feet down to a pool below. This is perhaps the least photogenic falls of the group. The fifth falls are not to be missed. This 15-foot two-segment plunge marks the end of the drops in fine style. A gathering of small boulders outlines the medium-sized pool at the base of the falls, which is likely to be less crowded than those above. Make sure to visit all five waterfalls to make the most of this remarkable destination.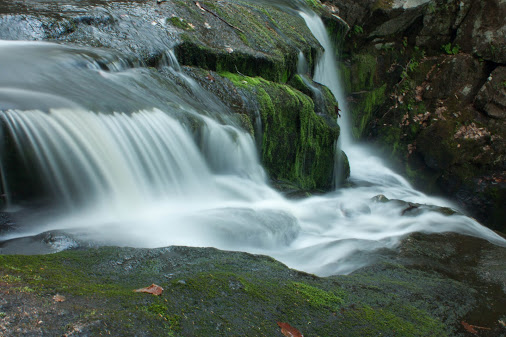 Take note that these falls see a fair number of medical emergencies. In 2017 alone, several individuals were injured at the falls. While swimming here is quite popular, it is not without risk.
Indeed. While this is a state-owned swath of land, you won't find any cumbersome railings or safety stairs here. Simply walking the eroded path from the parking lot to the various falls levels can be dicey on a good day. Bumbling about here in inclement weather can result is serious injury.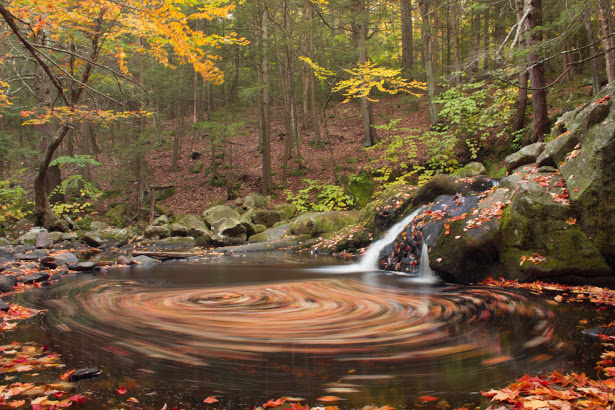 On my most recent visit with the whole crew, lots of people were swimming in the pools and sunning on the rocks. And they weren't teenagers either. Older people, large families… lots of people come to test their fate at Enders. I'm sure the local EMS crews enjoy roping down the steep canyon walls to save the knuckleheads every other week in the summer.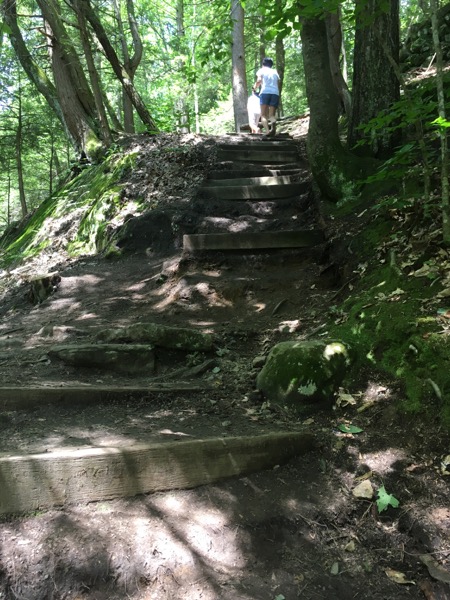 For normal people like you and me, a visit to these falls is a must. Their rugged beauty and heavy flow make them one of the best falls in the state.
Thanks again Chris for the great photos. One last one from me though: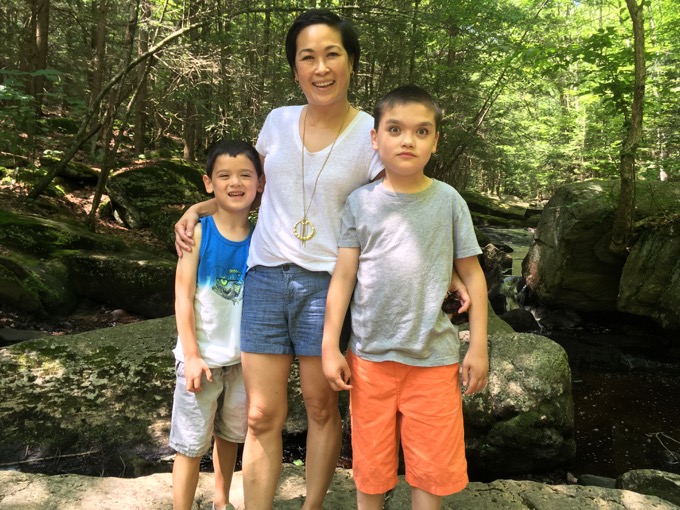 CTMQ's Waterfalls & Cascades
Enders State Forest
CTMQ's State Parks, Reserves, Preserves, Forests, NAPs, WMAs, & Campsites