Ewww-in Orange
Ewen Farm Preserve, Orange
January 2020
Our first foray into the wilds of Orange was at the Ewen Farm Preserve, a small parcel of land wedged between a brand new suburban development and an old farm. It typifies what the Orange of today is; a rural farm community that is adding housing as I write. Something else was going on that typified the current state of the world – it was mid-January and over 60-degrees.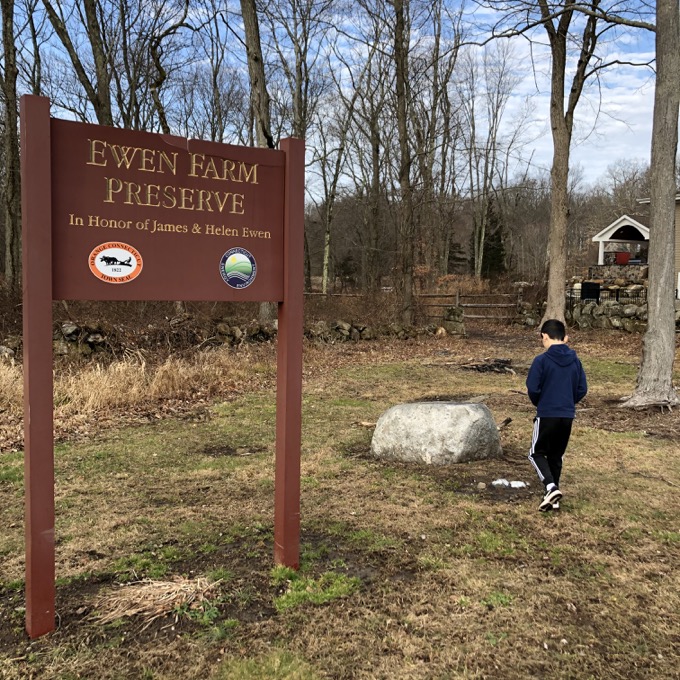 Sigh.
Calvin and I made our way through the property fairly quickly, first making a counter-clockwise loop through the former hay fields, in full view of the quite large new houses still being built here. Despite the fact that it had just rained, and despite the fact that the trail guide notes, "there are places that the trail crosses wet areas so be sure to wear shoes that can get muddy," Calvin put up a stink about changing his shoes.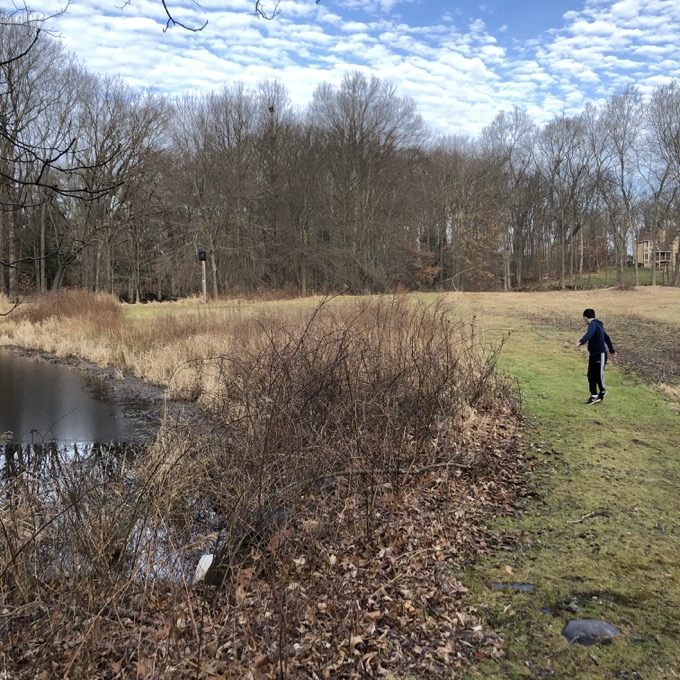 Literally two minutes into our hike I had to carry him across some muddy sections. And at 12 minutes. And again at 19 minutes. The bull-headedness of an 8-year-old is an amazing thing. After we completed the loop through the fields, we continued along the spur trail to nowhere.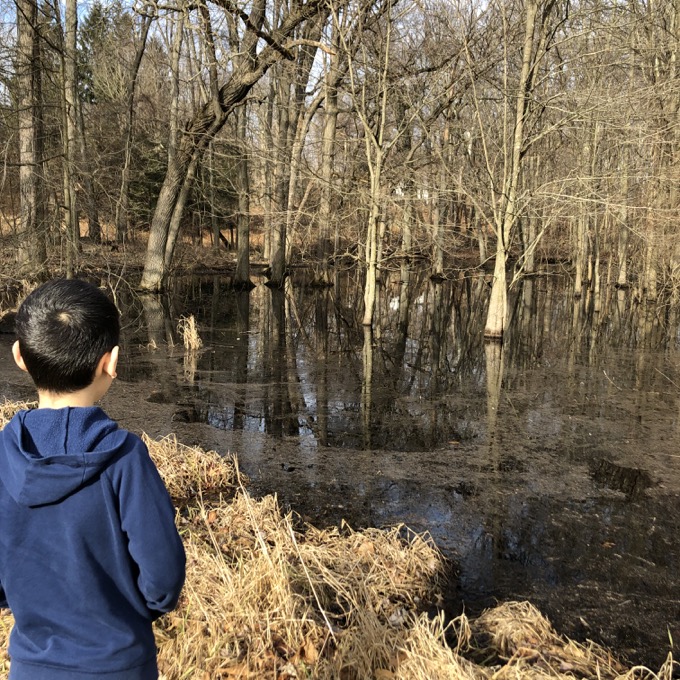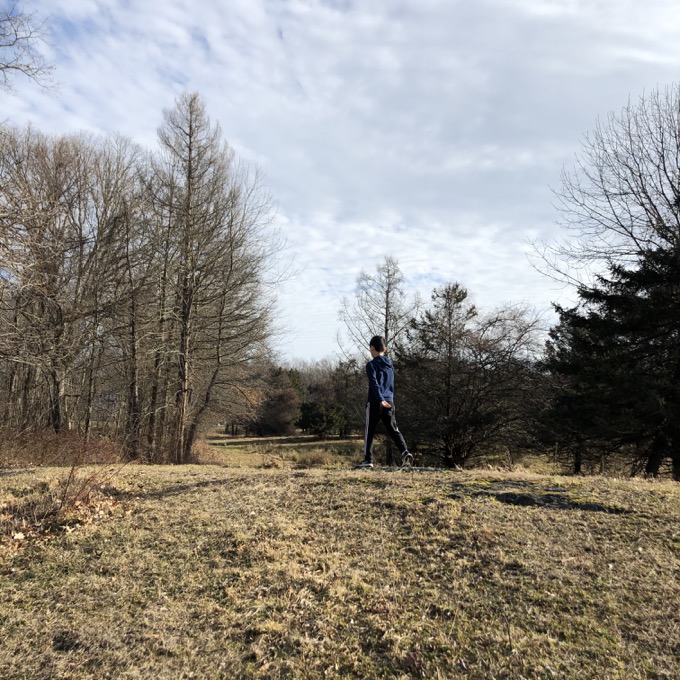 It was here that we got our first whiff of the farm. Hoo boy. Manure City. It really put the "Ew" in "Ewen." Calvin feared he was stepping in it, until I showed him the fence keeping the cows off of our trail and out of the yards just east of us. Satisfied, we continued on the trail into the woods, and –
I am never not amazed at how much effort these little organizations put into their little trails. Keep in mind that this particular trail literally goes nowhere. It crosses the so-called Indian River and peters out here and there in the woods before another nice bridge and "river" crossing.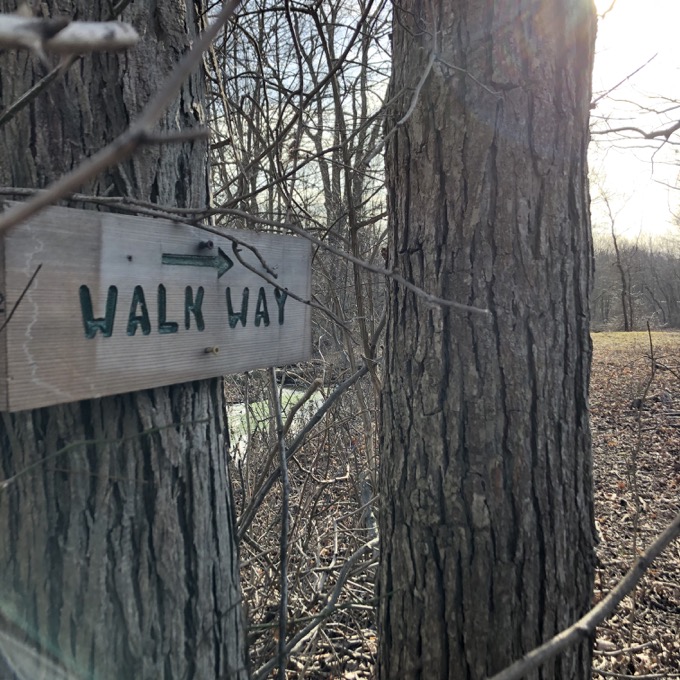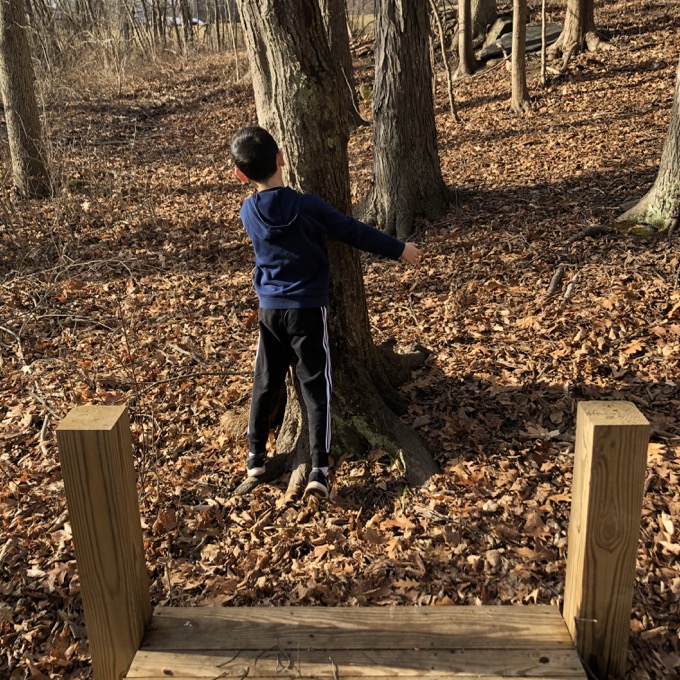 One of the boardwalk bridges was built interestingly, with one end bumping up against a big tree. I hate to say it, but that was the most interesting thing on this out-and-back walk through the Orange woods. Calvin and I returned to the car, I once again explained to him why we go on these goofy little hikes, and we hit the road.