Keep Kalmia and Carry On
Kalmia Sanctuary, Harwinton
May 6, 2018
I'm going to do a rare thing here in Harwinton. I hiked all seven currently trailed properties on one (rainy) morning, so I'm going to sort of serialize the write-ups.
As anyone who knows me, or has read a lot of this website, I wake up early. I love pre-dawn and dawn. If I'm home, it's when I read and write. If I'm hiking, I'm alone; no bugs but often other wildlife. And no traffic.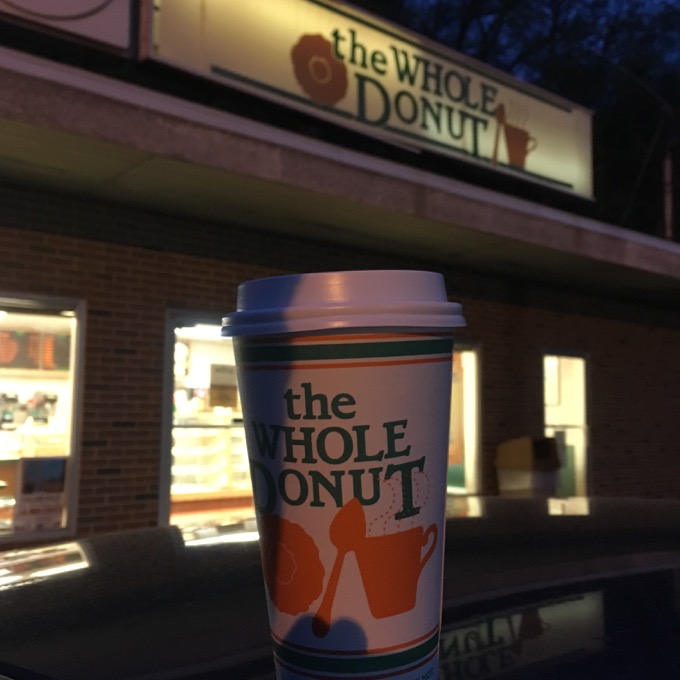 I woke up at 4:45, made my traditional stop at the only business open on route 44 on a Sunday, and drove to my first hike of the day at the Litchfield Audubon Society's Kalmia Sanctuary just as the sun was rising behind thick cloud cover.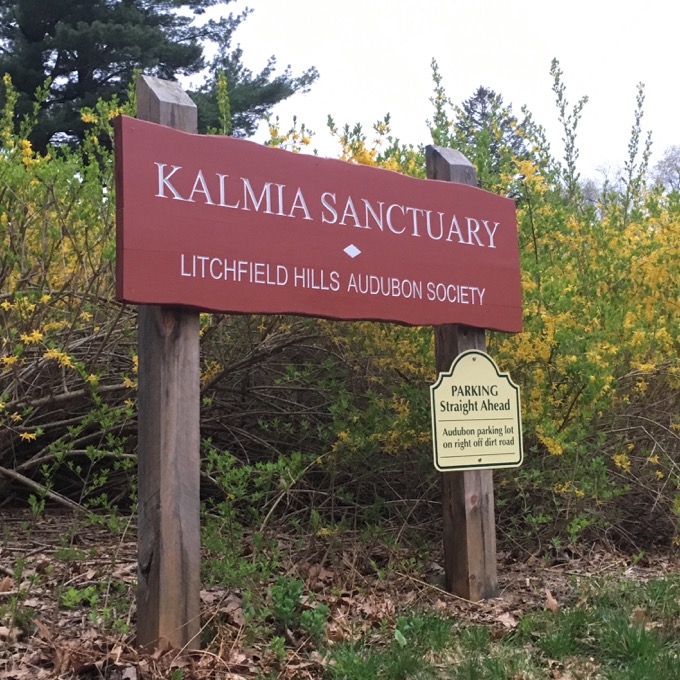 As I drove south on route 72 from route 4, I was a bit surprised to turn off onto the unimproved Reservoir Road. At least I knew I was in rural Harwinton. Kalmia is at the end of Laurel Road. For such a small property, the signage is extensive and the parking lot is huge. Granted, the Roraback WMA property adjoins Kalmia, and that is a popular place for hunting.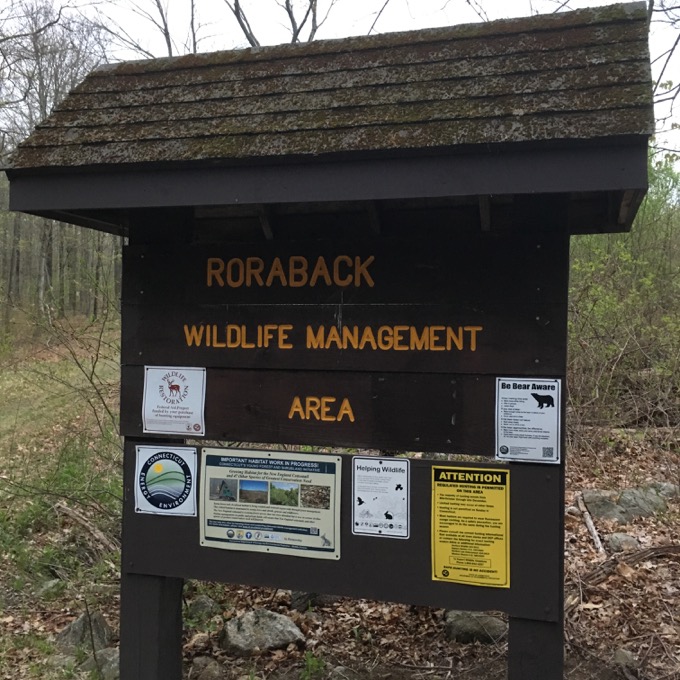 In 1982, Litchfield Hills Audubon Society member Dr. Elizabeth Cooling donated 9.96 acres of her property at the end of Laurel Road in Harwinton to the Litchfield Hills Audubon Society (LHAS) for a nature sanctuary.

The sanctuary was named Kalmia, which is the genus name of Mountain Laurel,(Kalmia latifolia), our state flower.

Upon Dr. Cooling's passing in 1991, the house (built in 1880) and the remaining 2.73 acres was turned over to LHAS and added to the sanctuary.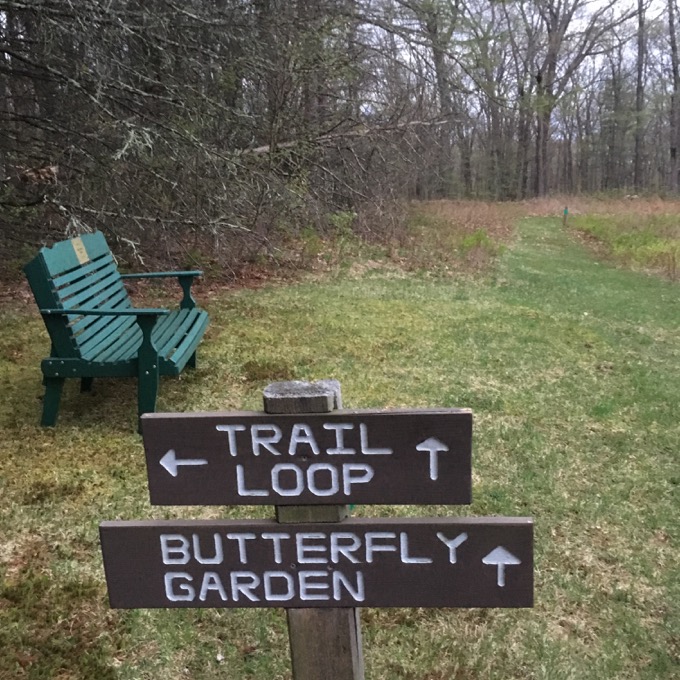 Ah. So the Audubon folks own the house at the end of the street. Which is why the Butterfly Garden is in its backyard. Owing to the hour of the day, I skipped out on the quick walk down to the garden. No need to rouse the inhabitants with my shenanigans.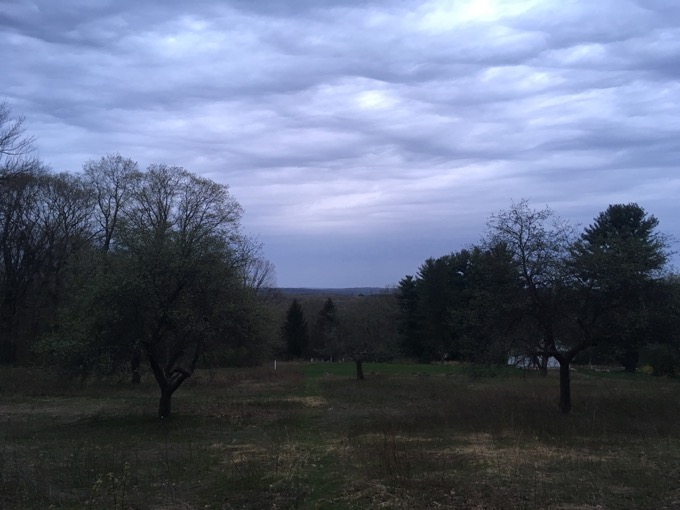 The trail is well-marked with green diamonds and is a short loop trail up a slight incline to the Roraback property line. There are a couple trails that go off into the WMA, but I wasn't really all that interested in them at the moment.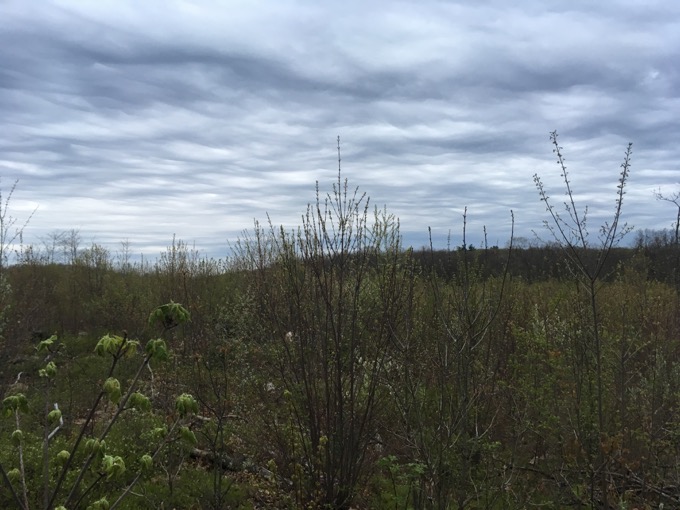 I did veer off into Roraback to climb up a rockpile that oversees an overgrown meadow; prime deer hunting edge ecosystem I'd guess. (Which means it's also a prime deer tick area as well.) Continuing my counter-clockwise jaunt, the trail took me through a nice stand of white pines and then back to the spur that took me back to my car.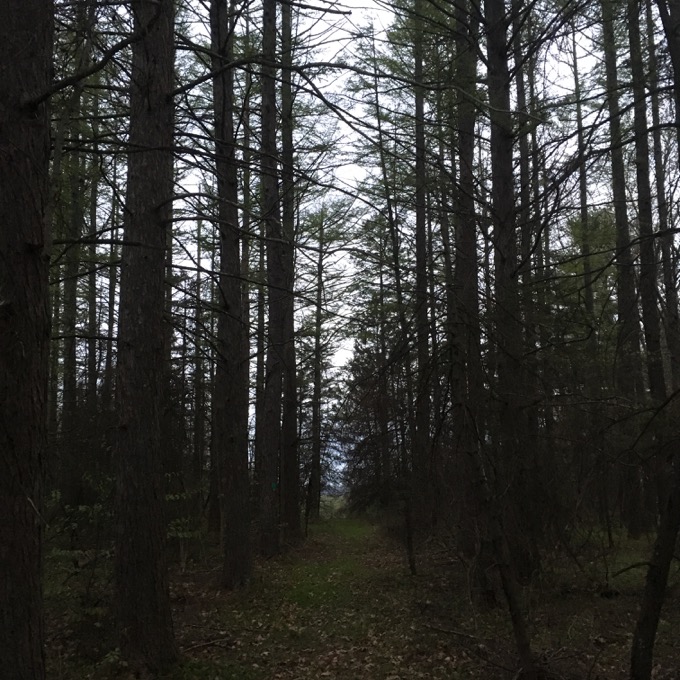 That's it folks. The entire trail took less than 10 minutes which was fine with me, as I had six more properties to hike! I can't find anything that suggests the Litchfield Hills Audubon Society ever welcomes visitors to their house here, so I think we're done with the Kalmia Sanctuary.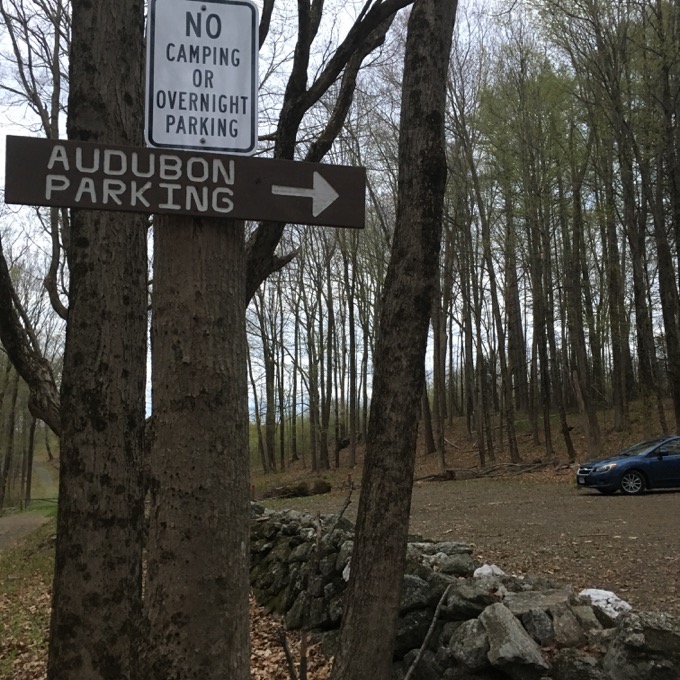 On to the Harwinton Land Trust's Laurel Marsh!
Litchfield Hills Audubon Society
CTMQ's Audubon Trails