Hardy and Laurel
Harwinton Land Trust: Laurel MarshMay 6, 2018
I'm going to do a rare thing here in Harwinton. I hiked all seven currently trailed properties on one (rainy) morning, so I'm going to sort of serialize the write-ups. If for some reason you want to start at the beginning, go here, to the Kalmia Sanctuary.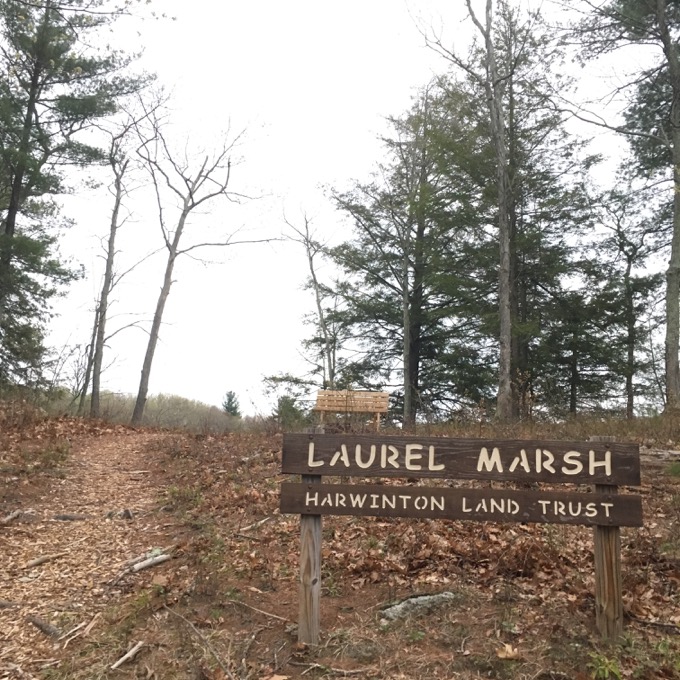 If Kalmia was short and sweet, Laurel Marsh is… shorter and sweeter? Yeah, I sure know how to compose a catchy lead-in sentence. The drive up Laurel Road showed me that there are lots of nice houses in Harwinton, with beautiful lakeside views and whatnot.
And that's sort of the problem the Harwinton Land Trust is trying to work around. Preserving as much of "wild" Harwinton as possible. Sure, the largest Wildlife Management Area in the state is in town (Roraback), but even so, it's always good to keep some land for the flora and fauna.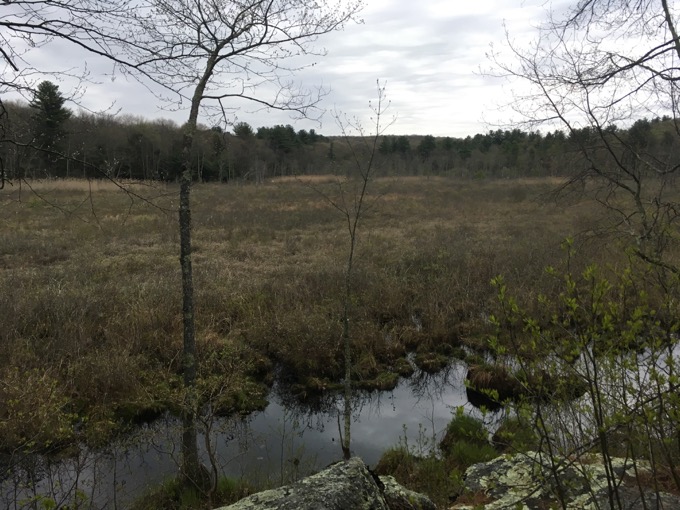 I parked at the pull-out and noticed all the "PRIVATE" signage around Wilson Pond. On the other side of the street, a trail and a bench welcomed me to Laurel Marsh.
Laurel Marsh is 24 acres in size. It was donated to the Land Trust in 1997 as part of the Hock-Lebreque development of several new homes off of Laurel and Reservoir roads. Public parking is available off Laurel Road on the dirt pull-off next to Wilson Pond. Stone steps lead up to a knoll that offers nice views of Wilson Pond.

Laurel Marsh is very scenic and expansive. One gets the sense of remoteness, even though the road is just a short distance away.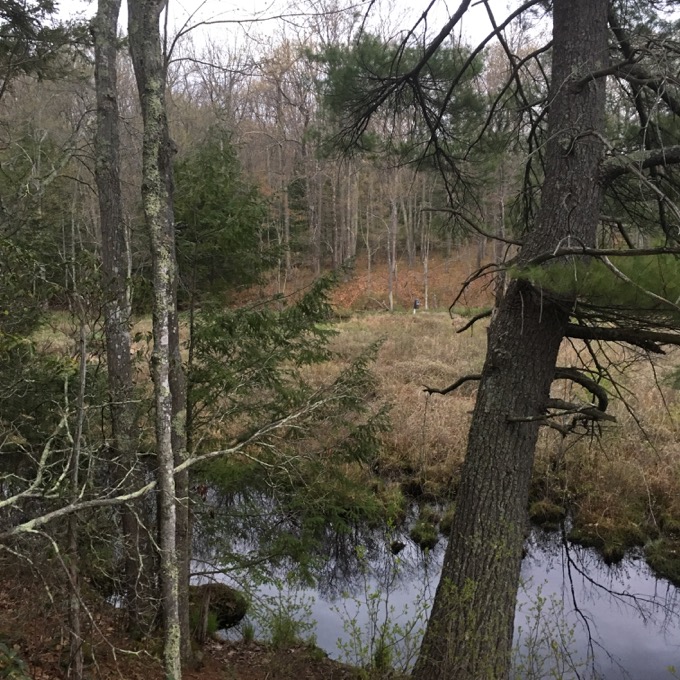 23.5 of those acres are marshland. The land trust has built a nice observation deck just down the aforementioned knoll's other side.
A short trail – and I'm talking short like 100-feet short – took me over some rocks and through some pines down to another bench overlooking the pond across the road. What they said above is true – the area felt remote even with Laurel Road right next to me.
Of course, the whole 6 AM on a Sunday had something to do with that as well.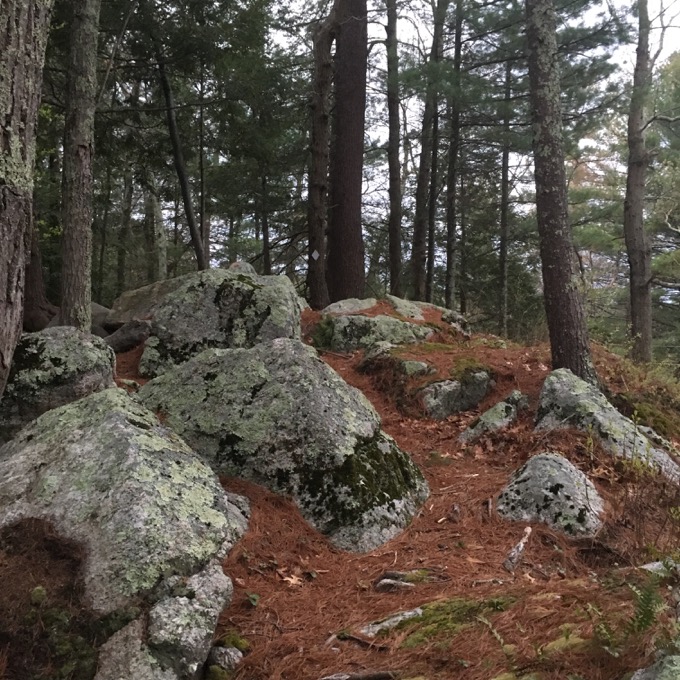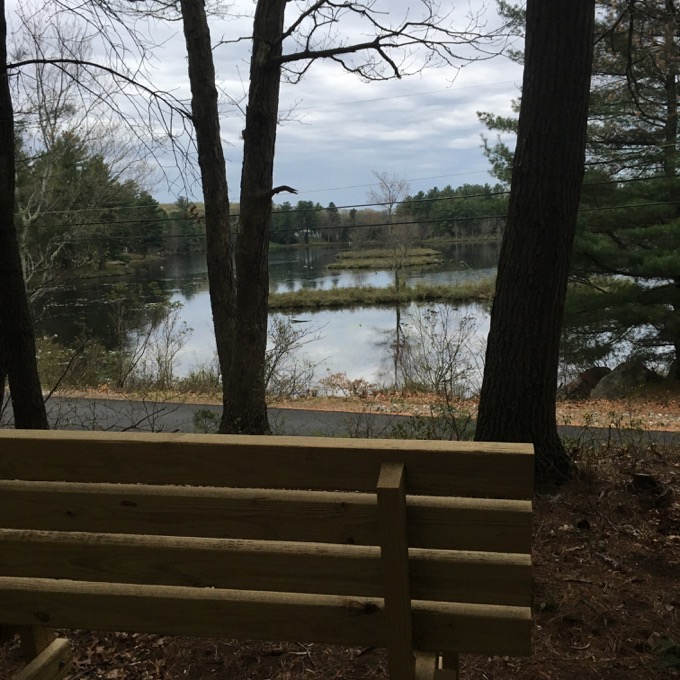 Up next: The Harwinton Land Trust's Bull Pond!
Harwinton Land Trust
CTMQ's Harwinton Land Trust page
CTMQ's Main Land Trust page