5THYEA B EWE Y
Fifth Year Brewery, West Haven
And in their Fifth Year, they closed…
… Or, more accurately, in their eighth year of pretending to exist in any real or tangible way, they never opened.
Say what? Am I really writing a page about a brewery that was never actually a brewery? Yeah. I am. But! But this is probably the only time I'll ever do such a wasteful and dumb thing. There's just something about 5th Year Brewery that has always captivated my interest.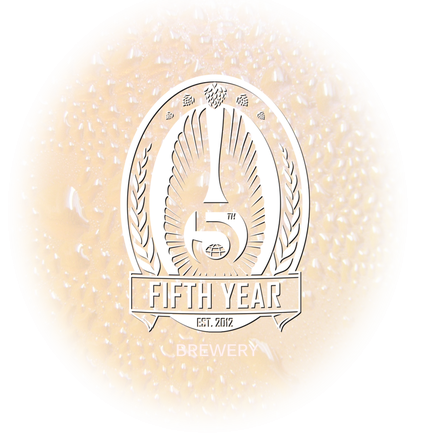 Okay, "captivated" is a bit much. I've maintained the most accurate 21st-century listing of Connecticut breweries that has ever existed. I also maintain a list of "breweries to be," which has also proven to be fairly accurate. Fifth Year sat on my future breweries list for many years.
Not because I'd heard they were moving forward or they'd hired a brewer or anything… simply because they were licensed by Connecticut. And then they kept renewing their license.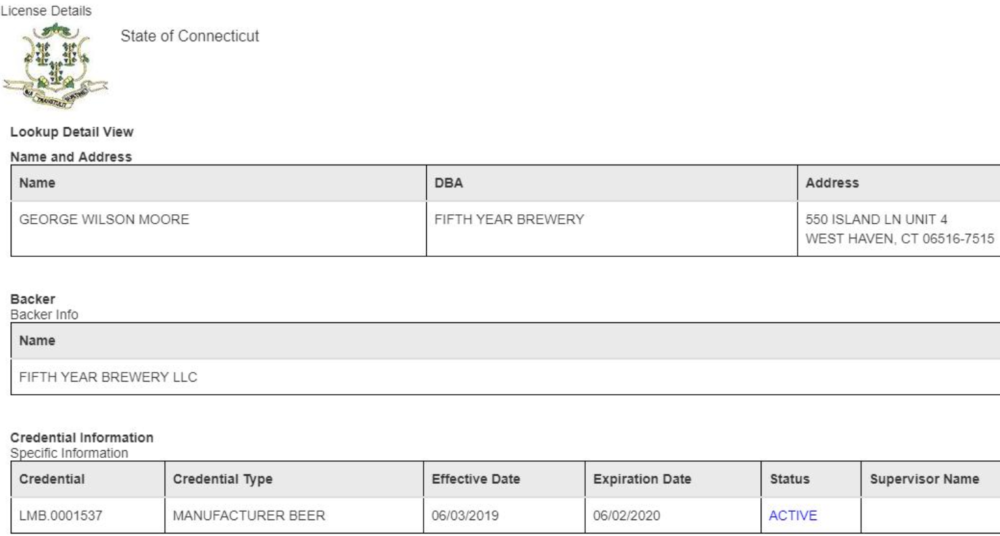 So it wasn't like they went for it once back in the day and then gave it up. Oh no, they kept re-upping! And I kept them on my list. For the few other idiots like me who keep close tabs on this stuff, Fifth Year became our White Whale.
It was in West Haven. We had an address. At some point, there were two or three actual Yelp or Facebook reviews of it. So my friend Adam and I sought to find out. Was it an actual brewery? Had they or would they brew a commercial beer?
He went to the door. This door: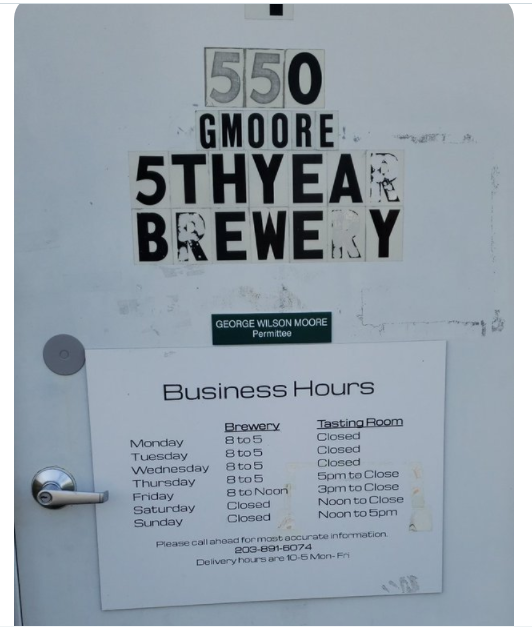 There it is. The only known existing picture of Fifth Year Brewery. With posted hours of operation! Adam was there during those hours! But the door was locked and no one was home. They have a Twitter account, but have never tweeted. They trademarked their logo, but never used it.
I can no longer find where I saw a review of a beer, but that's what I referenced in my texts with Adam below. Behold, the only known conversation that anyone ever had about Fifth Year Brewery: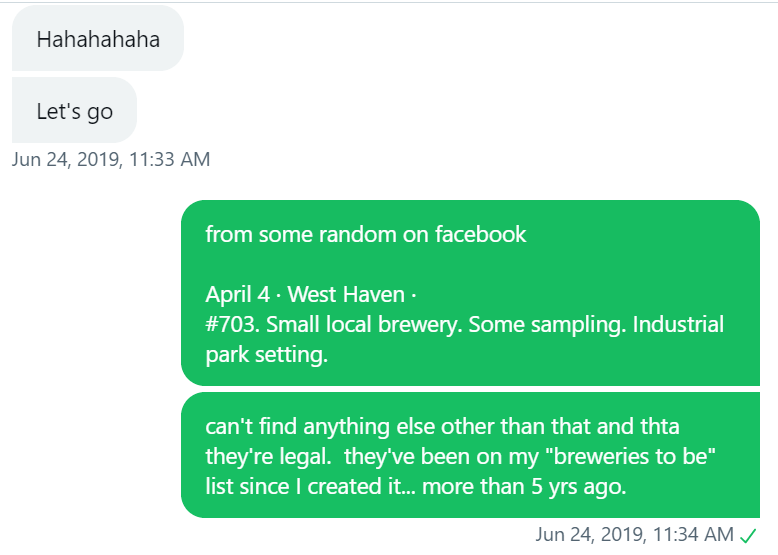 So what was this place? Clearly a front for something. To go through the trademarking and licensing and never actually do anything remotely tangible is… weird. And then to keep up the charade for over five years!
Was the "fifth year" the year expiration date of their ruse? Who is George Wilson Moore? Will West Haven ever forgive him for stringing them along with the promise of a brewery?
Perhaps we'll never know. (Nor will anyone ever care.)