Get Your Fox On
Foxon Park Beverages, East Haven
Our state's 3 soda makers are old: Foxon Park is the baby, having been founded in 1922. Hosmer Mountain (1912) and Avery's (1904) are the elder statesmen. Having just learned their ages, I'm a bit amazed to be honest. Good for these three companies for keeping it real and keeping up with market changes as necessary – or sticking to their roots as the case may be.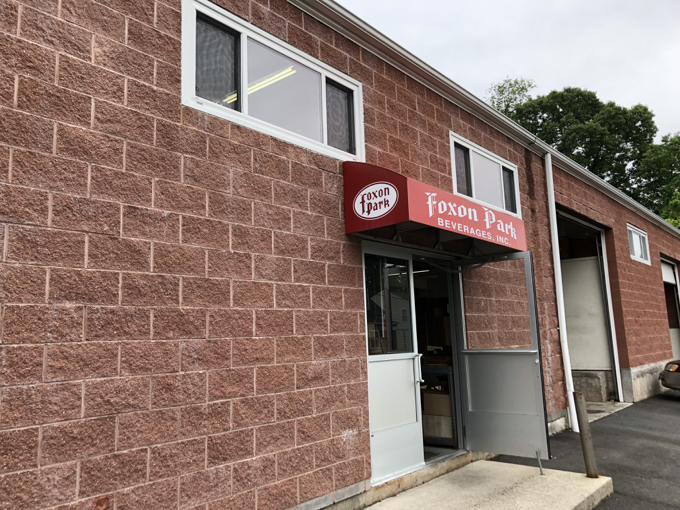 Foxon Park has stayed true to its century-old roots by continuing to use real sugar – either cane sugar or beet sugar depending on market prices. The company has been owned by the same family for its entire existence as well. Straight up, Foxon Park is New Haven County. Foxon Park was founded East Haven by Matteo Naclerio, an immigrant from Italy. He quickly embraced the entrepreneurial spirit of his era and decided to open up a beverage company called "Foxon Park," named after the street on which it resided at the time. (It's still on Foxon Boulevard to this very day.)
Matteo waffled between a funeral business and a beverage business. He chose the latter, first selling spring water in bottles. Once East Haven and the surrounding towns got potable tap water, Matteo switched to soda in 1929. (Imagine telling him that in the 21st century people would be paying $2 for 16-ounces of glorified tap water with fancy names.)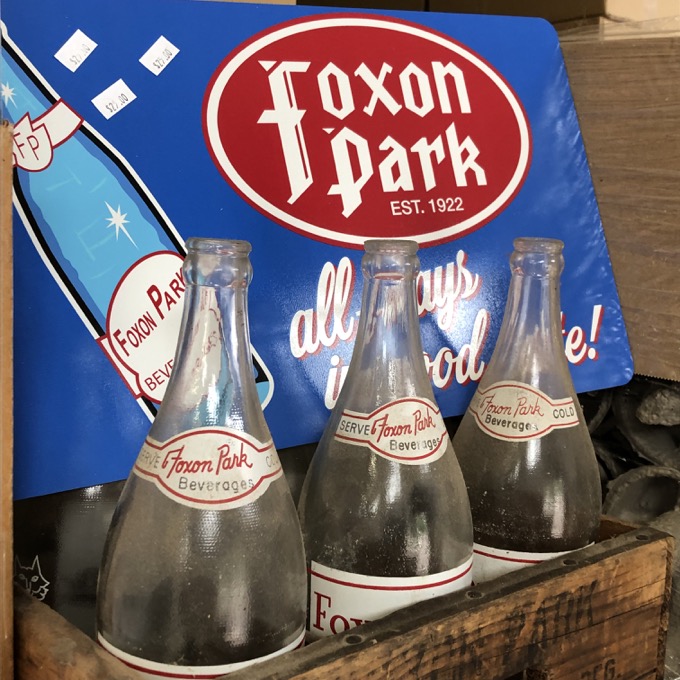 I'm not sure, but I believe Matteo's son Anthony ran the joint after him all the way up until he was 82. Now, Anthony's son Anthony oversees all the soda-making at the East Haven landmark. Anthony the Younger's daughter married Jay Brancati who is the VP of operations as I write this in 2020. As I said, this is a family business… and with names like Matteo, Naclerio, and Brancati, how could it not be a family businessssss?
Today, you can find Foxon Park in stores around Connecticut and beyond. But here at CTMQ, we always go to the source. So I visited Foxon Park on a Saturday afternoon. I immediately realized that they do not put a premium on the walk-in customer experience.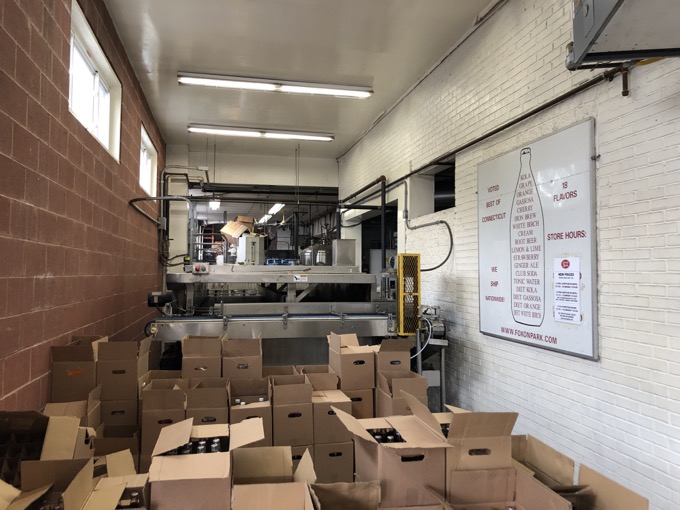 Visiting Foxon Park doesn't really offer much of an experience. The customer area is about 20 square feet and nothing more than cases of Foxon Park bottles stacked somewhat haphazardly (above), stacks and stacks of empty boxes to and fro, a sad display of tee-shirts for sale, and a register from the Anthony's younger days. Anthony the Elder.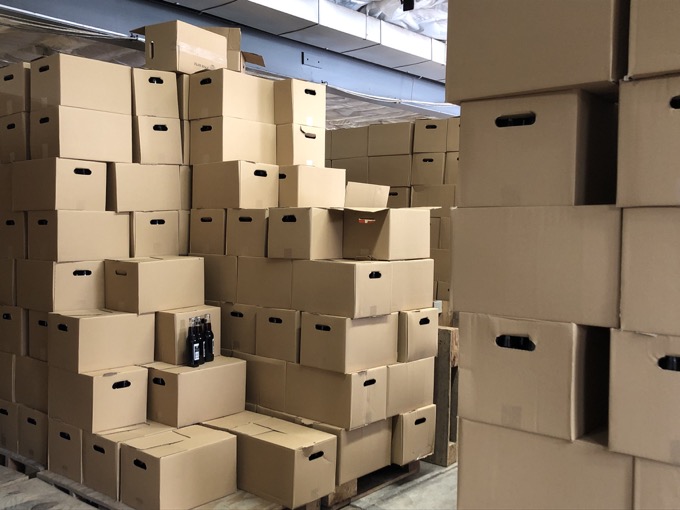 I peered around and could see pretty much the whole operation. The 5,000 gallon sugar tank that injects liquefied sugar into the mix. The bottling line where real glass bottles are still (mostly) used at Foxon Park. Local soda makers are pretty much the lone glass bottle holdouts these days and there's just something beautiful about a cold glass bottle in one's hand. It makes no sense, but soda just tastes better from a bottle. (I suppose the carbonation and flavoring lasts longer in glass, but who's letting Foxon Park sodas sit around long enough to find out?)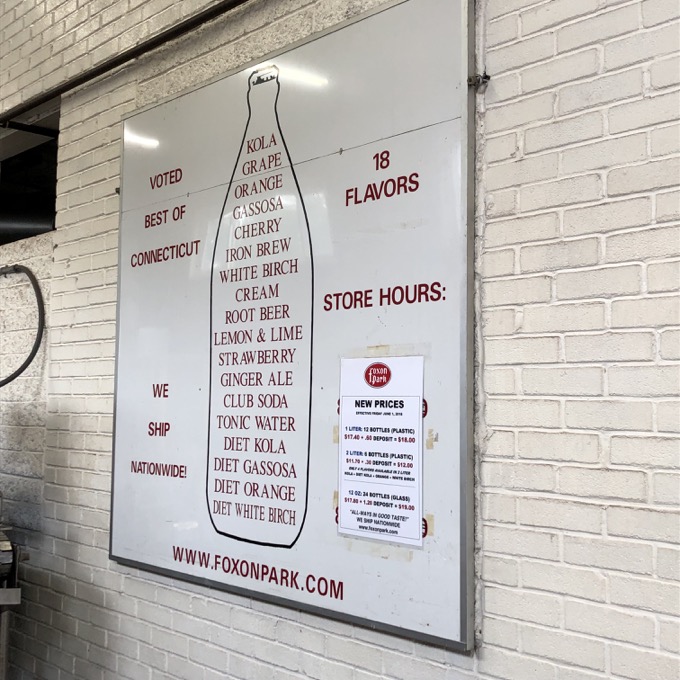 I selected my selection of sodas and a mildly surly guy rang me up. Perfunctory, easy, quick. No need to chatter here. The soda speaks for itself. Foxon's motto is "All-Ways in Good Taste" and that hasn't changed in forever either. The company makes nearly 20 varieties, but they have their signature standout few, and those are the ones I bought on this visit.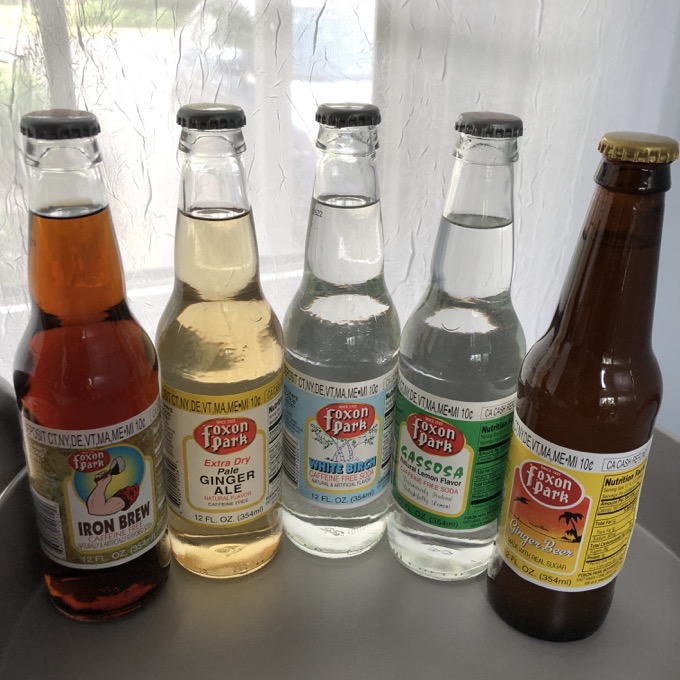 For the sake of completeness, let's get the two in this picture that no one talks about out of the way first. The ginger ale is top notch; dry and bracing with a clean ginger flavor. The amped up Ginger Beer is similar, just with more ginger. Foxon's Ginger and Root Beers are the best I've ever had – though Hosmer's fiery version has its place in my heart.
Then there's the Iron Brew. We could go down a whole Irn-Bru rabbit hole here, and I suggest you do – at least with some of the Scottish soda's advertisements over the years. Irn-Bru is more popular than Coca-Cola in Scotland and it's… very different from cola. It's orange, for one (contains actual iron!) but is a sort of root beer, cream soda, cola mash-up. I've no idea how or why Foxon Park makes a version of it, but I love that they do and I rather like it.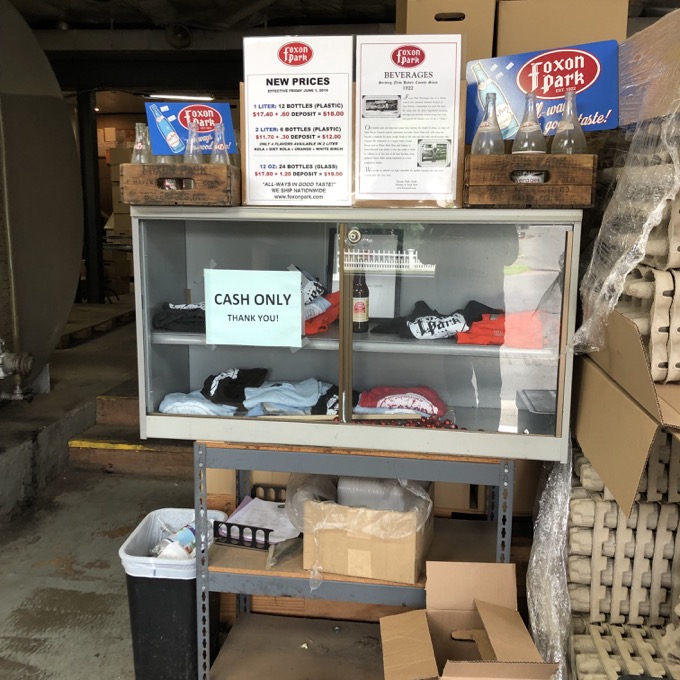 Then there's the Gassosa, a classic Italian lemon-lime soda. Foxon refers to it as their signature soda, and it makes sense why. They're Italian, it's Italian. New Haven (just west of East Haven for those of you geographically impaired folks) is a world capital of pizza. Pizza is Italian. Gassosa's super clean, light citrus flavor cuts through pizza's cheese and garlic. Foxon Park soda is sold at pretty much ever pizza joint worth its sauce in New Haven County. This is the perfect pair. Unless…
Unless you're me and you prefer the perfection of Foxon's White Birch. I've come to learn that white birch soda is a New England thing. This only makes me sad for the rest of the country. It's the only flavor that Foxon Park waxes poetic over: "A wintergreen breeze floats from the Alaskan birch tree, creating refreshing and subtle wintergreen taste." Root and birch beers are called beers because they involved distillation back in the day. Real birch beer is made from birch bark and sap which is distilled down to birch oil, which has a distinctive wintergreen taste. I love it. THIS is the soda I order with my Sally's and Pepe's, hands down.
Other flavors have their fans, but I'm sticking with the classics. And speaking of which, here's to keeping that classic font in the Foxon Park logo for another hundred years.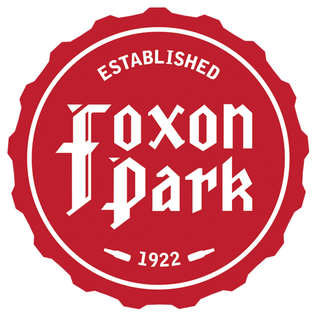 Foxon Park
Olde Timey Soda Makers & Bottlers